Beginning in early spring every year, I start assembling my Top 10 film list since I maintain the belief that not all great Oscar contenders are released in the fall. That's when studios inundate critics with screenings, online links, and the occasional hard-copy DVDs in the 11th hour hoping that what we watch last will be what we remember most. This approach apparently works to some degree, as I didn't see my top pick until late November and my No. 2 until Dec. 1.
For the first time in 26 years as a critic, I'm including two separate lists: one for Top 10 live-action films and another for Top 5 documentaries. I'm a sucker for documentaries and find that comparing them to live-action productions is an apples and oranges thing.
Top 10 Live-Action Features
1. 'Licorice Pizza'
Writer and director Paul Thomas Anderson's ninth feature is second in quality only to "There Will Be Blood," but it is far and away his most audience-friendly. Newcomers Alana Haim and Cooper Hoffman (son of Philip Seymour Hoffman) steal the show from the likes of Bradley Cooper, Sean Penn, and Tom Waits in one of the best coming-of-age comedies ever produced.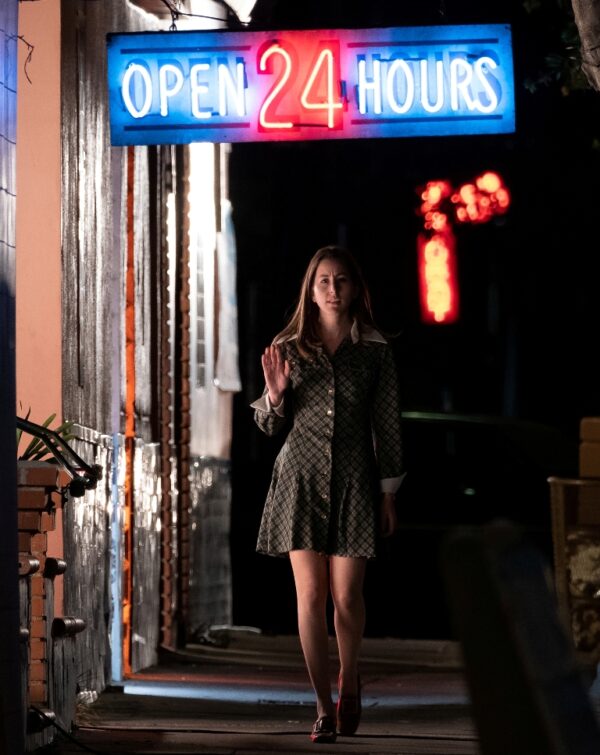 2. 'Nightmare Alley'
Director Guillermo del Toro and his wife Kim Morgan's adaptation of the 1946 novel by William Gresham is a psychological thriller masterwork. Containing elements of "Citizen Kane," "The Great Gatsby," and "Elmer Gantry," it stars Bradley Cooper as a circus carny-turned mentalist whose reach eventually exceeds his considerable grasp.
3. 'Passing'
Actress Rebecca Hall makes an auspicious directorial debut in adapting the 1929 novel by Nella Larsen. After years apart, childhood friends Clare (Ruth Negga) and Irene (Tessa Thompson) reconnect in Harlem where one "passes" as white only infrequently while the other does so full-time. Deftly making the movie about class and not race, Hall never provides easy answers in this hauntingly brilliant think piece.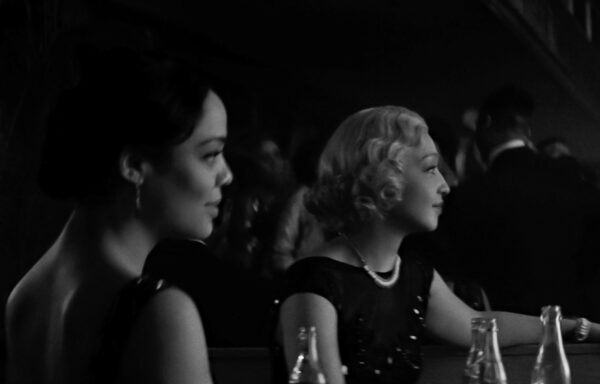 4. 'The Many Saints of Newark'
The hotly anticipated prequel to the HBO series "The Sopranos" delivers lots of "fan-service" content while not confusing newcomers who've never seen the show. The late James Gandolfini's son Michael plays the younger version of Tony growing up in Newark, New Jersey, during the late 1960s riots while being mentored by his uncle Dickie (Alessandro Nivola). As with the show, the movie includes some passages of graphic violence, more than earning its "R" rating.
5. 'Belfast'
Basing the script on his own childhood during the unrest in Belfast, Northern Ireland, in the late 1960s through the '80s, writer and director Sir Kenneth Branagh has delivered the finest movie of his career. Seen from the perspective of the preteen Buddy (Jude Hill), "Pa" (Jamie Dornan) and "Ma" (Caitriona Balfe) must choose whether or not to stay put or relocate.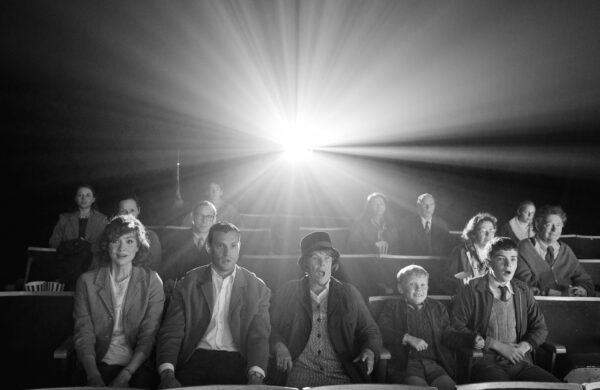 6. 'The Unforgivable'
Adapted from the 2009 British TV miniseries "Unforgiven," producer Sandra Bullock and German director Nora Fingscheidt's bare-bones morality play is a gripping and jaw-dropping mystery thriller. Released from prison after serving 20 years for murder, Ruth (Bullock) attempts to put her life in order and gets thwarted at every turn.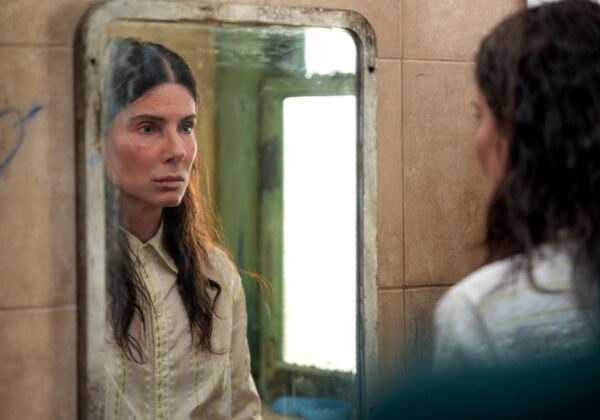 7. 'Nobody'
Bob Odenkirk ("Better Call Saul") becomes an unlikely senior action hero in this "John Wick"-inspired crime thriller. Recalling Bruce Willis's stone-faced turn in "Red," Odenkirk's Hutch is an unassuming family man and office drone who reluctantly revisits his dark past.
8. 'Free Guy'
Turning in a chipper take on his deadpan "Deadpool" character, Ryan Reynolds stars as a bank teller who isn't aware that he's part of a video game. Jodie Comer plays dual roles: programmer Millie and gamer Molotov Girl who is both Guy's enemy and his salvation. Despite its upbeat audience-friendly presentation, the movie is a scathing indictment of artificial intelligence and gaming addiction.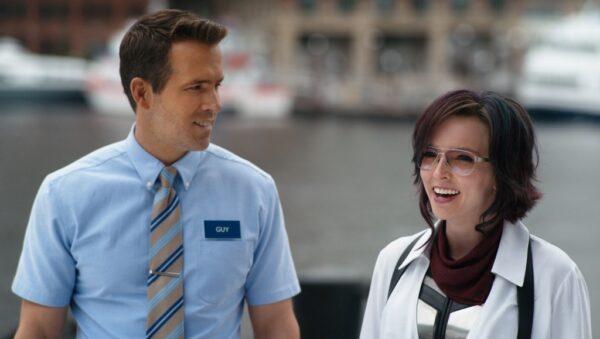 9. 'A Quiet Place Part II'
The biggest surprise of writer and director John Krasinski's prequel to the immensely entertaining original wasn't how great it turned out, but how it was able to do better at the box office in the time of COVID-19. Ending in a manner that suggests a third and final installment, "AQPPII" was a sublime treat.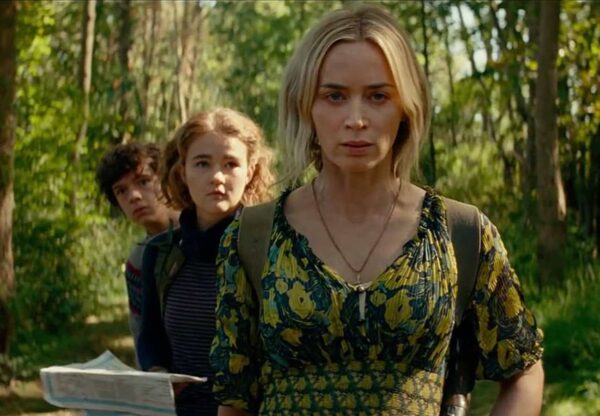 10. 'The Tender Bar'
After surprising everyone with his turn as a cad in "The Last Duel," Ben Affleck plays an affable and wise (cracking) bar owner and the uncle and stand-in father figure for budding writer J.R. (Tye Sheridan). Directed with unfussy ease by George Clooney, it was written by William Monahan, adapting the memoir by J.R. Moehringer.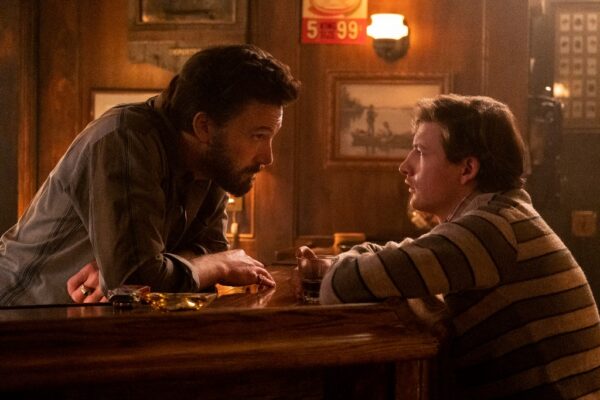 Top 5 Documentary Features
1. 'Kurt Vonnegut: Unstuck in Time'
In a manner not unlike that of Peter Bogdonovich and Orson Welles, director Robert B. Weide spent over three decades interviewing his idol: the iconoclastic writer Kurt Vonnegut. This is a rare "warts-and-all" projects that lives up to its pre-release hype.
2. 'The Sparks Brothers'
The brothers here are Ron and Russell Mael, Southern California baby boomers who formed the art-rock band Sparks. Forever operating outside of the mainstream, the Maels have released 25 albums over 50 years and in the process amassed a huge cult following, many of them other musicians.
3. 'Roadrunner: A Film About Anthony Bourdain'
This is a film that serves established fans well and gives reason for the uninitiated to investigate further. With the noted exception of Julia Child (who also had a great bio-doc made about her released this year), the troubled Bourdain was perhaps the highest profile TV celebrity chef of all time.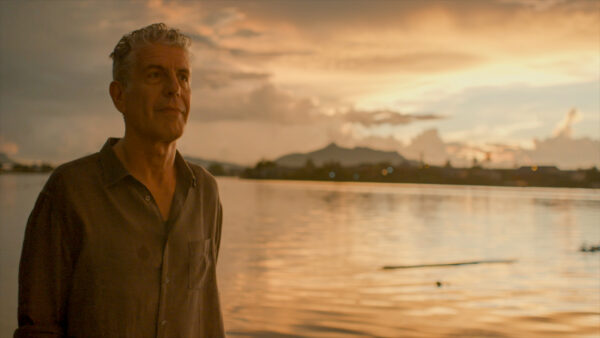 4. 'Becoming Cousteau'
This thorough film covers the life of Jacques Cousteau, a French scientist and conservationist who parlayed his love of the sea into multiple TV series and dozens of films, three of which won Oscars. Director Liz Garbus does a splendid job in culling from still photos, news reels, and interviews to produce a seamless whole.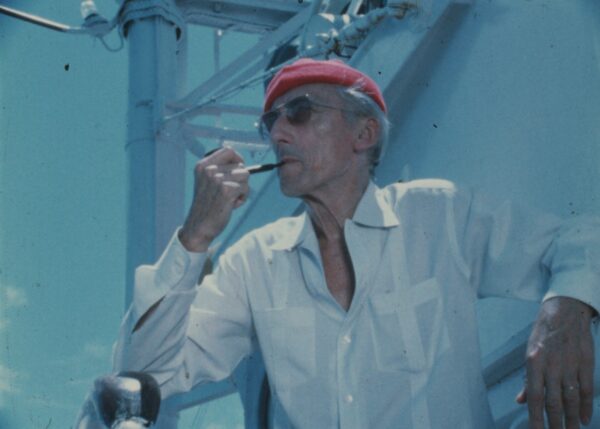 5. 'The Lost Leonardo'
Equal parts history lesson and mystery thriller, this enthralling procedural goes into the in-depth history of the "Salvator Mundi," an alleged lost painting by Leonardo da Vinci. After its "rediscovery" in 2005, it changed hands multiple times until a final (?) sale in 2017, yet has still not convinced many in the know that it is authentic.
Best of Categories
Best Animated Feature: "The Mitchells vs. the Machines"
Best International Feature: "Drive My Car"
Best First Feature by a Director: Rebecca Hall, "Passing"
Best Director: Paul Thomas Anderson, "Licorice Pizza"
Best Screenplay: Paul Thomas Anderson, "Licorice Pizza"
Best Lead Actor: Bradley Cooper, "Nightmare Alley"
Best Lead Actress: Jessica Chastain, "The Eyes of Tammy Faye"
Best Supporting Actor: Ben Affleck, "The Tender Bar"
Best Supporting Actress: Ruth Negga, "Passing"
Best Acting Ensemble: "Nightmare Alley"
Breakthrough Performers: Alana Haim and Cooper Hoffman, "Licorice Pizza"
Best Score Composer: Jonny Greenwood – "Licorice Pizza," "Spencer"
Best Soundtracks: "Last Night in Soho," "Licorice Pizza," "The Tender Bar"
Best Cinematography, Black & White: Eduard Grau, "Passing"
Best Cinematography, Color: Claire Mathon, "Spencer"