Kill off your story's heroine? You misogynist! Some critics seem to accept as fact the theory that if a heroine in a literary work dies, the author is, categorically, an oppressor of women. And the situation is even worse in opera.
Charlotte Higgins's 2016 article in The Guardian lists a number of opera heroines (12 in her first paragraph!) who meet with unhappy demises, and then Higgins states the unfortunate "truth" that opera, like other narrative-based art forms, chews up and spits out female characters.
Higgins seems to be picking up the discourse from a 1989 article by Stanford University professor Paul Robinson. He reviewed the then newly translated book by Catherine Clement, "Opera, or the Undoing of Women."
"All the women in opera die a death prepared for them by a slow plot, woven by furtive, fleeting heroes, up to their glorious moment: a sung death," Robinson quotes Clement. He then summarizes her point: Opera "records a tale of male domination and female oppression. Only it does so more blatantly and, alas, more seductively than any other art form."
Against this point, though, Robinson argues that Clement neglects opera's paramount feature: its music. A female voice can surpass a male one, he explains, both in its vocal agility and the heights it can reach. A soprano voice can soar over the orchestra or cut through it. Moreover, composers write the most beautiful and arresting music for their heroines.
Robinson concludes that the musical component of an opera informs us that a heroine is certainly equal to her male counterpart if not actually his superior. In short, the music empowers rather than defeats her.
Surprisingly but unfortunately, Robinson ends his review by agreeing that Clement may be on to something in her analysis. For him, it is the fact that heroines are often foreigners and don't fit into the societal structure that leads to their being cast out, literally. But reducing these deaths to such causes does not really get at why they affect us so much.
The Music Versus the Story
Does an opera's music really say one thing and the libretto another—the music illuminates women as radiant and powerful, while the plotline condemns them as pathetic and inferior?
Let's look at a specific case: "La Traviata," based on a story by Alexandre Dumas, fils. First, though, let's consider that what applies in life may not always apply in fiction: While we can say with some certainty that serial-killer Ted Bundy hated women, we cannot say the same of Alexandre Dumas, fils.
Dumas penned the very sympathetic character Marguerite Gautier, better known as La Dame aux Camélias, and despite the fact that she dies of consumption (or was it disguised syphilis?) in her lover's arms, she does not expire due to Dumas's paternalism bent on subjugating womankind. He and other writers, librettists, composers, and, yes, the 19th-century theater- and opera-going public as a whole who adored these heroines knew that self-sacrifice, as the ultimate act of love, triumphs over death.
Camille and Violetta
The popularity of the story does not seem to be waning. The 2001 film "Moulin Rouge!" loosely based on the story, was nominated for eight Oscars and won two.  There is no doubt that people love this story.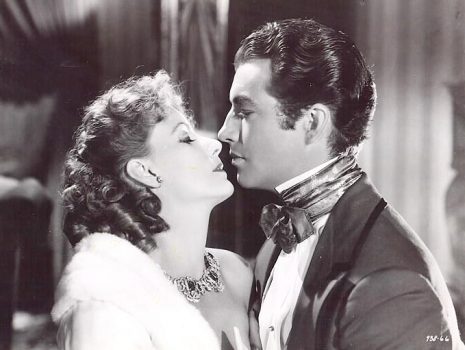 Under the pen of Italian librettist Francesco Maria Piave, Camille is re-christened in Giuseppe Verdi's "La Traviata" as Violetta Valéry, the beautiful courtesan and darling of Parisian high life, who knows that she will soon die.
In the opera, Alfredo Germont has been infatuated with Violetta for some time, and, when the pair meet, she is so touched by his sincerity that she forsakes her other admirers, glittering balls, and Champagne-fueled feasts to sell her possessions and move with him to the country.
They are happy until Germont, Alfredo's father, convinces Violetta that her union with his son will ruin the chances for Alfredo's sister to marry and, too, that since the couple are not married, Alfredo may tire of her, anyway.
Violetta knows what giving up Alfredo will cost her. Yet she agrees to leave him. Painful as it is, she returns to her old life. And then Violetta must persuade Alfredo that she actually loves a baron. By the time Germont reveals the truth to his son of Violetta's sacrifice, and Alfredo finally understands her actions, he rushes too late to her side.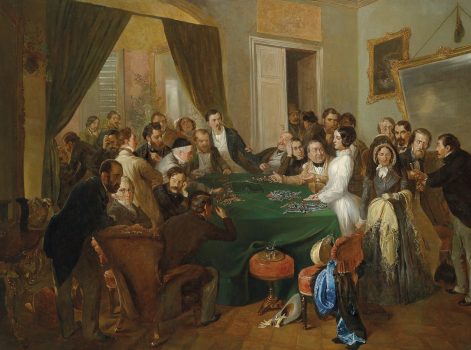 A Soul's Journey
Violetta's tale is one of self-sacrifice for love, but it is not just that. "La Traviata," or "The Fallen Woman," essentially reveals a woman's spiritual journey.
When we meet Violetta, she is filled with the cynicism born from a life of indulgence, excess, and luxury; she is also haunted by a death-rattling cough.
Her first step on her journey is to recognize in Alfredo a deeper kind of love than the fascination or adoration to which she is accustomed. She sees a promise of sincerity and steadfastness, rather than pleasure alone, and willingly leaves her hedonistic life for a more wholesome relationship with him. And, although happy in her new life, she gives that up as well, for his family's sake.
When Violetta returns to a life that now torments her, she is faced with Alfredo's vindictive cruelty at her "betrayal" and must endure his taunting and his humiliating her publicly. At this point, she has not only lost his presence in her life but also the comfort of knowing that he still loves her.
In giving up her worldly possessions and all the affections that would tie her to this earth, she has readied herself to leave. In her last glorious aria, Violetta sings "God pardon and accept me, All is finished."
It is the triumph of a life turned around and a soul's purity that has made the opera and play so compelling. We recognize in her journey that we, too, must relinquish these ties. And to do so for love is a beautiful thing. This is a truth that resonates with audiences more deeply than a happy ending ever could.
Other Sacrifices
Not every opera outlines this journey so clearly. In the very late 19th century, the verismo style ("Carmen" and "Pagliacci," as examples) focused on the lives of commoners instead of the noble class and, at the same time, left nobler aspirations behind, charting sin and retribution only: In "Pagliacci," Nedda's husband, Canio, kills both her and her lover for their affair. And when Carmen betrays her lover, Carmen pays the penalty.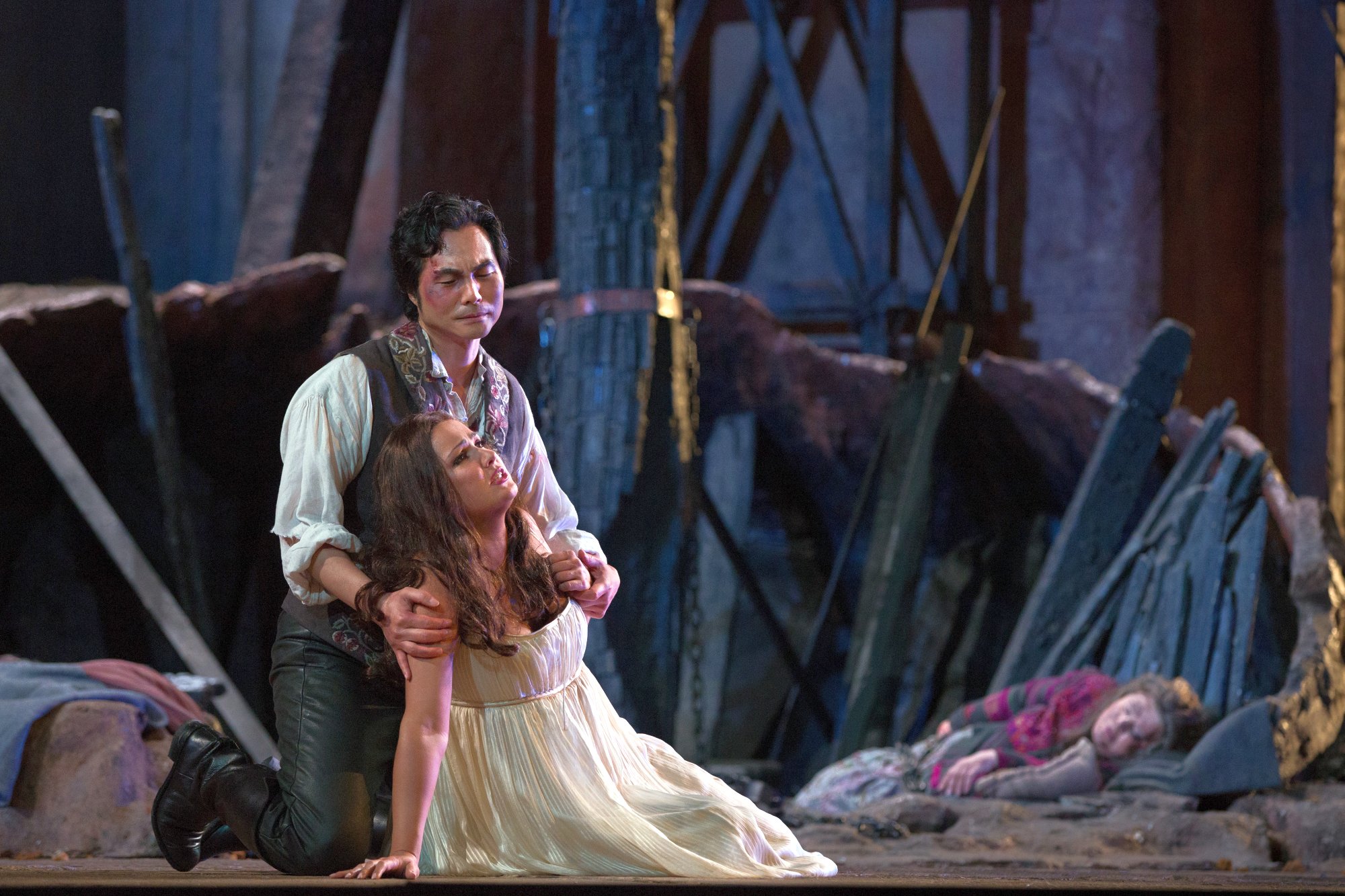 But many operatic heroines have been ennobled through self-sacrifice. In "Rigoletto," innocent Gilda sacrifices herself to save the life of the duke whom she loves. Leonora in "Il Trovatore" dies in place of her lover. Madame Butterfly gives up her little child to her husband, who has left her and remarried. In "Turandot," Liu undergoes torture to save the man she loves. Aida first betrays her lover in order to save her country and then gives up her life to die with him.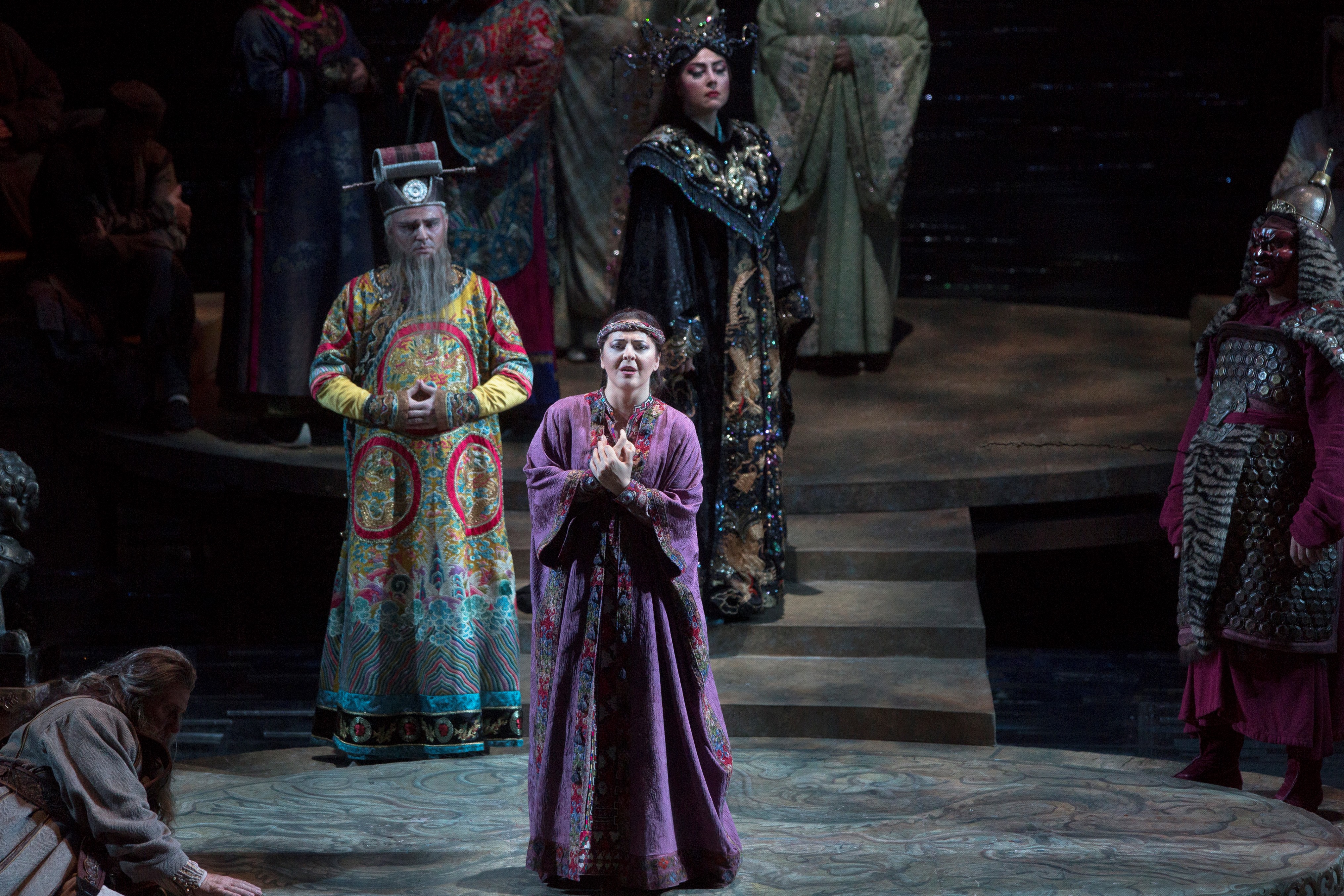 In "Norma," it is certainly the heroines Norma and Adalgisa who claim the moral high ground, not the "hero" Pollione. Adalgisa gives up Pollione for Norma's sake, and Norma sacrifices her life to save her people. Lost in admiration, the two-timer Pollione chooses to share Norma's fate on the pyre with his own self-sacrifice.
When a heroine is in her last mortal moments, you can be sure that the rapturous music is moving you so deeply because you sense not an imminent death by the pens of stifling oppressors but rather her transfiguration to a higher plane.
What We'll Do for Love
The very hallmark of a hero, male or female, is self-sacrifice. Moving away from opera for a moment, let's consider popular entertainment and its male heroes: If Superman were not vulnerable to kryptonite, his adventures to save the world would not enthrall us half so much.
War movies are full of these instances. "The Patriot" shows the sacrifices the militia endured for an emerging nation. William Wallace in "Braveheart" gives his life for the freedom of his people. And the crux of "Saving Private Ryan" is whether risking a troop of soldiers to save one life is worth the sacrifice. The film's answer is yes.
Men sacrifice themselves for those nearer and dearer as well. Jean Valjean sacrifices for Fantine and her daughter in "Les Misérables," a book adapted for stage and film (with music!). Boxer James J. Braddock in "Cinderella Man" takes beatings to put milk on the table, and the inventive Guido Orefice finds a way to save his son in "Life Is Beautiful," although he cannot save himself from the pitiless Holocaust. Less tragic, but altogether revealing, George Bailey is willing to go to jail for a crime he didn't commit in "It's a Wonderful Life," and we see his character in that gesture.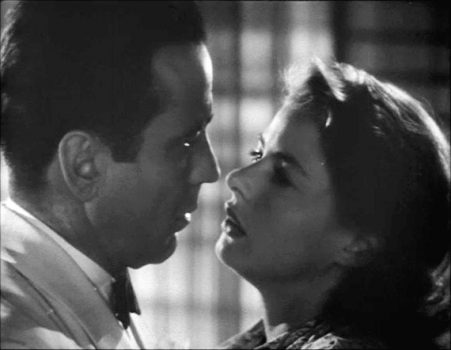 Of course, heroes also sacrifice for romantic love. Jack Dawson freezes to death in order to spare Rose that fate in "Titanic." Rick in "Casablanca" gives up Ilsa for the greater good in the climate of World War II. In his unhappy devotion to Roxanne, Cyrano sacrifices his poetry—we might say a piece of his soul—and gives ownership of it to his rival. The greatest romantic hero of Western literature, Romeo, took his own life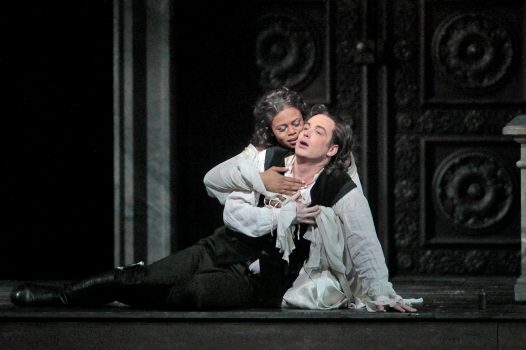 because he could not imagine living without his lover.
Critics have not judged any of these heroic figures to be unjustly used. Do these critics believe only men should be allowed to perform acts that show character through noble selflessness?
It's true that the romantic heroes who find ennoblement through sacrifice are underrepresented in opera. Franco Alfano's opera about the French hero Cyrano premiered in 1936 and David DiChiera's version in 2007, and there is Charles Gounod's opera "Roméo et Juliette," although Roméo's death is a negative sacrifice; in death, he saves himself pain rather than offering it to save another's.
There are others, of course, but the number can't compare to that of ennobled women.
This underrepresentation in opera of heroes willing to make the ultimate sacrifice surely gives us cause to pity men. Yes, opera of the 19th and early 20th centuries favored the heroine. The heights her voice could reach mirrored her tragic sublimation, and both the music and score celebrated the human spirit. Critics who feel that the self-sacrifice by women is somehow unjust are, ironically, denying women empowerment of the most essential and soul-affirming kind.