On a recent trip to the Dominican Republic, I had the opportunity to purchase five seashells. I haggled for them in Spanish with a man at a roadside stop, perhaps the last hurdle to prove that one is finally fluent in a foreign language. But the goal was to bring home the goods at the best price possible, and I think I succeeded, although exactly how much a Dominican peso is worth each day in U.S. dollars is always a question. But I wanted to have the shells for a good reason—as you will see.
Seashells have always captivated me. Whether they are the large but very plain clamshells I played with on the Jersey Shore as a child, or the small but intricate ones found on Sanibel and Captiva Islands off the Gulf Coast of Florida, each one is different and has its own story.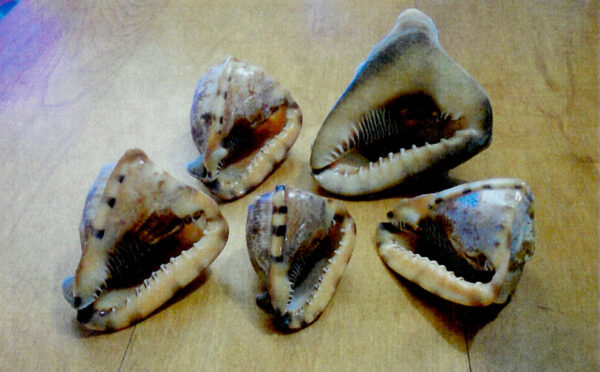 When a man lives his life, it's the quality of that life and one's feeling about it that separates him, not just from the lower animals, but also from the rest of humanity. In his heart and mind, he knows what he does each day, and how it contributes to the fabric from which he weaves the full set of clothing that is the life he leads. At the end of each day, he must look at himself in the mirror and see if he is proud of the clothes he wears. Are they clean and well-fitting, and something he worked very hard to be able to wear, or are they shabby and worn, tattered and threadbare?
Each morning as we arise, we should set our sights on what we want to accomplish and how we plan to get there. But we must do so with a strict code of ethics, and a strong will to reach our goals. Stacking together an entire life of such days culminates in a life worth living.
Others will admire such a life, although that should never be the goal. It doesn't matter that you didn't invent the newest time-saving contraption or cure the worst plague. What matters is how you lived each day. Have you done your best by mankind, especially for those you care about and love, and not caused intentional harm, even to those you hold in less regard? Most of all, how do you feel about yourself, and can you look unwavering into the mirror and see someone you are proud of?
If a day has gone by and you believe you haven't done your best and lived up to your potential, while others may not know it, you alone will feel the burden of such a day pressing down upon your shoulders. It will prevent you from standing tall and proud. Man is fortunate always to have another chance, beginning with the very next tomorrow, to try again to do better, but it's within your thoughts, alone, that you must ponder the day's events as you rest your head on your pillow each night.
The small animal that lived within the seashell you receive today couldn't have had such weighty thoughts, but each of its thousands of days did contribute to its life, and the record and commemoration of what it was is here for you to hold. It's hard and strong, beautifully shaped and colorful, and it's something to be admired.
In our lives, there will be no "human shell" once our days are gone. There will only be the pride we lived with and our own colorful legacy, added to, just as with the sea creature, one single day at a time, that has made us what we will have become, something worth looking back on. Now grasp the shell and try to repicture your life, commemorated as something sturdy and glorious. Each day, add to its strength and beauty.
With much love to all of my children of whom I am so very proud,
Ariel, Natalia, Gavin, Sebastian, and Thomas.
Wayne A. Barnes was an FBI agent for 29 years working counterintelligence. He had many undercover assignments, including as a member of the Black Panthers. His first spy stories were from debriefing Soviet KGB defectors. He now investigates privately in South Florida.