Two new studies released this week have suggested that the T cell response generated by vaccination or from previous COVID-19 infection may provide sufficient protection against the Omicron variant of the virus.
T cells are a type of white blood cell that is an essential part of the adaptive immune system. They work to eliminate infected cells and also play a vital role in modulating the severity of COVID-19, also known as SARS-CoV-2, in individuals.
The first study, which has not yet been peer-reviewed, was conducted by researchers across the United States and South Africa, where Omicron was first discovered last month.
"The SARS-CoV-2 Omicron variant has multiple Spike (S) protein mutations that contribute to escape from the neutralizing antibody responses, and reducing vaccine protection from infection," researchers noted. "The extent to which other components of the adaptive response such as T cells may still target Omicron and contribute to protection from severe outcomes is unknown."
In the study, scientists assessed the ability of T cells to react to Omicron in individuals who were vaccinated with either the Johnson & Johnson or BioNTech, Pfizer vaccine, and in unvaccinated patients who have recovered from COVID-19.
Researchers compared the results to the T cell responses in patients who had been infected in prior waves of the Delta and Beta variants.
"We found that 70–80 percent of the CD4 and CD8 T-cell response to [Omicron's] spike was maintained across study groups," researchers said.
Furthermore, scientists said that "the magnitude of Omicron cross-reactive T cells was similar to that of the Beta and Delta variants, despite Omicron harboring considerably more mutations."
Additionally, patients infected with Omicron showed comparable T cell responses to "ancestral spike, nucleocapsid and membrane proteins to those found in patients hospitalized in previous waves dominated by the ancestral, Beta or Delta variants," scientists said.
"These results demonstrate that despite Omicron's extensive mutations and reduced susceptibility to neutralizing antibodies, the majority of T cell response, induced by vaccination or natural infection, cross-recognises the variant. Well-preserved T cell immunity to Omicron is likely to contribute to protection from severe COVID-19, supporting early clinical observations from South Africa," researchers said.
The second study (pdf) was conducted by researchers at the Center for Infectious Disease and Vaccine Research, La Jolla Institute for Immunology, and the Department of Internal Medicine and Center of Excellence for Biomedical Research (CEBR) among others. The study has also not yet been peer-reviewed.
Researchers wanted to find out if the T cell responses induced by the Moderna, BioNTech, Pfizer, Johnson & Johnson, and the Novavax vaccine cross-recognize COVID-19 variants.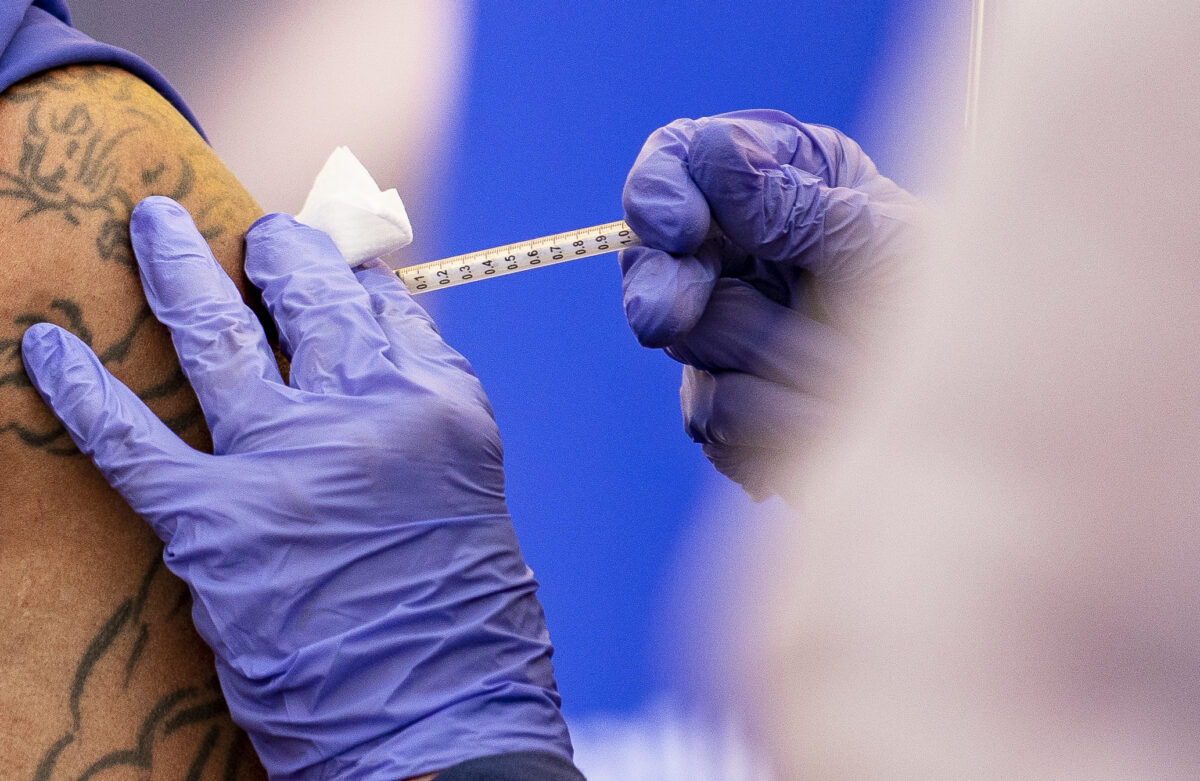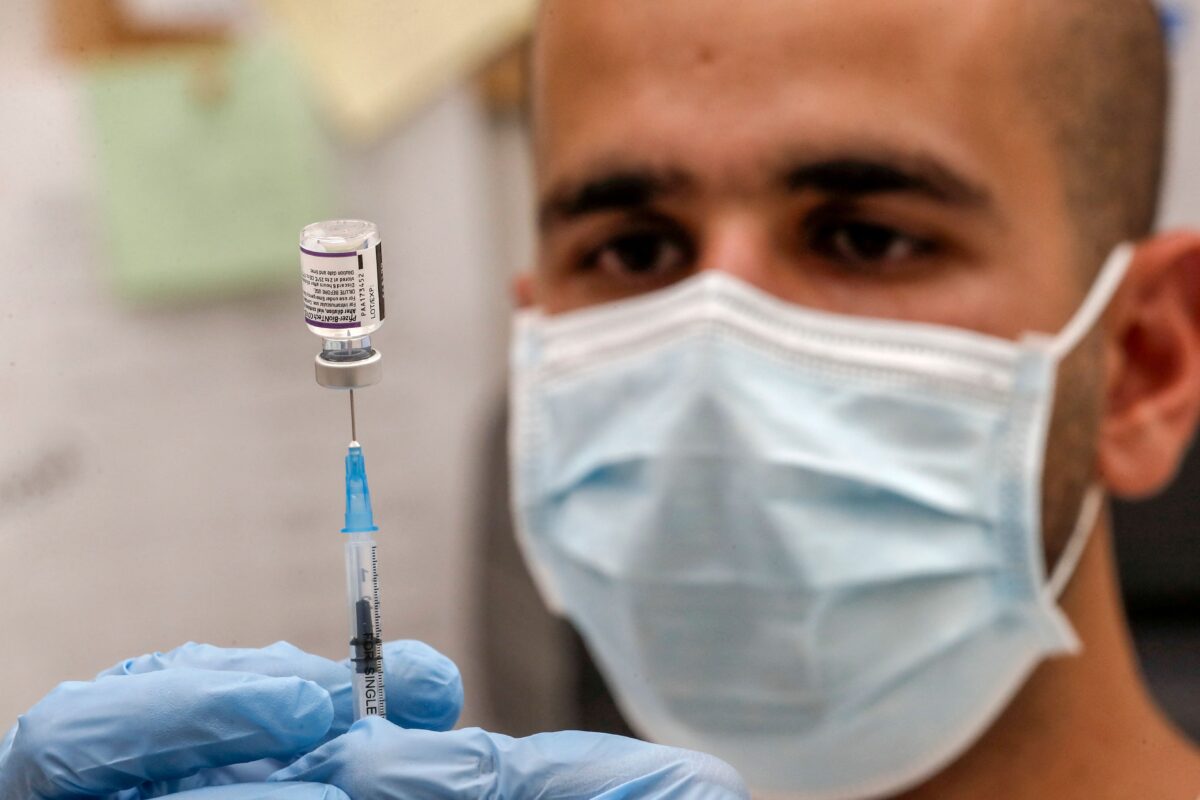 They examined a group of 96 adult individuals vaccinated with different shots.
Scientists studied samples from four different points in time: 2 weeks after the first dose of vaccination, 2 weeks after the second dose of vaccination, 3.5 months, and 5–6 months after the last vaccination dose was given, to determine the longevity of T cell cross-recognition of the different COVID-19 variants.
"Preservation of at least 83 percent and 85 percent for CD4+ and CD8+ T cell responses was found, respectively, regardless of vaccine platform or variants analyzed," researchers said.
"Our data demonstrate that the vast majority of T cell epitopes are fully conserved, not only in the 'early' variants previously analyzed … but also in newer variants, suggesting that the continued evolution of variants has not been associated with increased escape from T cell responses at the population level," researchers said.
The data provide "reason for optimism, as most vaccine-elicited T cell responses remain capable of recognizing all known Sars-Cov-2 variants," scientists said. "Nevertheless, the data also underline the need for continued surveillance and the potential danger posed by continued variant evolution that could result in further reduction of T cell responses."
Pfizer and BioNTech said earlier this month that three doses of their vaccine neutralize the Omicron variant, while two doses show "significantly reduced neutralization titers."
The findings come as the World Health Organization on Wednesday said that the number of COVID-19 cases recorded worldwide increased by 11 percent last week compared with the previous week.
The health agency said in its weekly epidemiological report released late Tuesday that there were nearly 4.99 million newly reported cases around the world from Dec. 20–26, according to The Associated Press.
"The overall risk related to the new variant … Omicron remains very high," a WHO statement said, citing "consistent evidence" that it has a growth advantage over the Delta variant, which remains dominant in parts of the world.
However, officials noted a decline in the number of Omicron cases in South Africa, and that early data from that country, the UK, and Denmark suggest a reduced risk of hospitalization with the new variant.