As a kid I collected beer cans, something that seems so very Wisconsin, in a time when old-school regional breweries—and the giant conglomerates methodically buying up their brands—produced American pilsners or similar pale lagers, with few exceptions. You didn't see a lot of seasonal beers back in that day, but I do remember the cans with the goats on them. Bock beer! 
It came out around March, and even Pabst and Budweiser produced some. My college friend Paul Beck would wax nostalgic about Point Bock (they shared initials), with a head "so thick you could stand a pencil up in it."
A bit heavier and darker, malty and only lightly hopped, bocks were brewed for an early spring release. But why the goat? Bock means goat in German, but that doesn't get us anywhere. The beer originated in Germany, but its creators didn't call it bockbier. Not at first, anyway.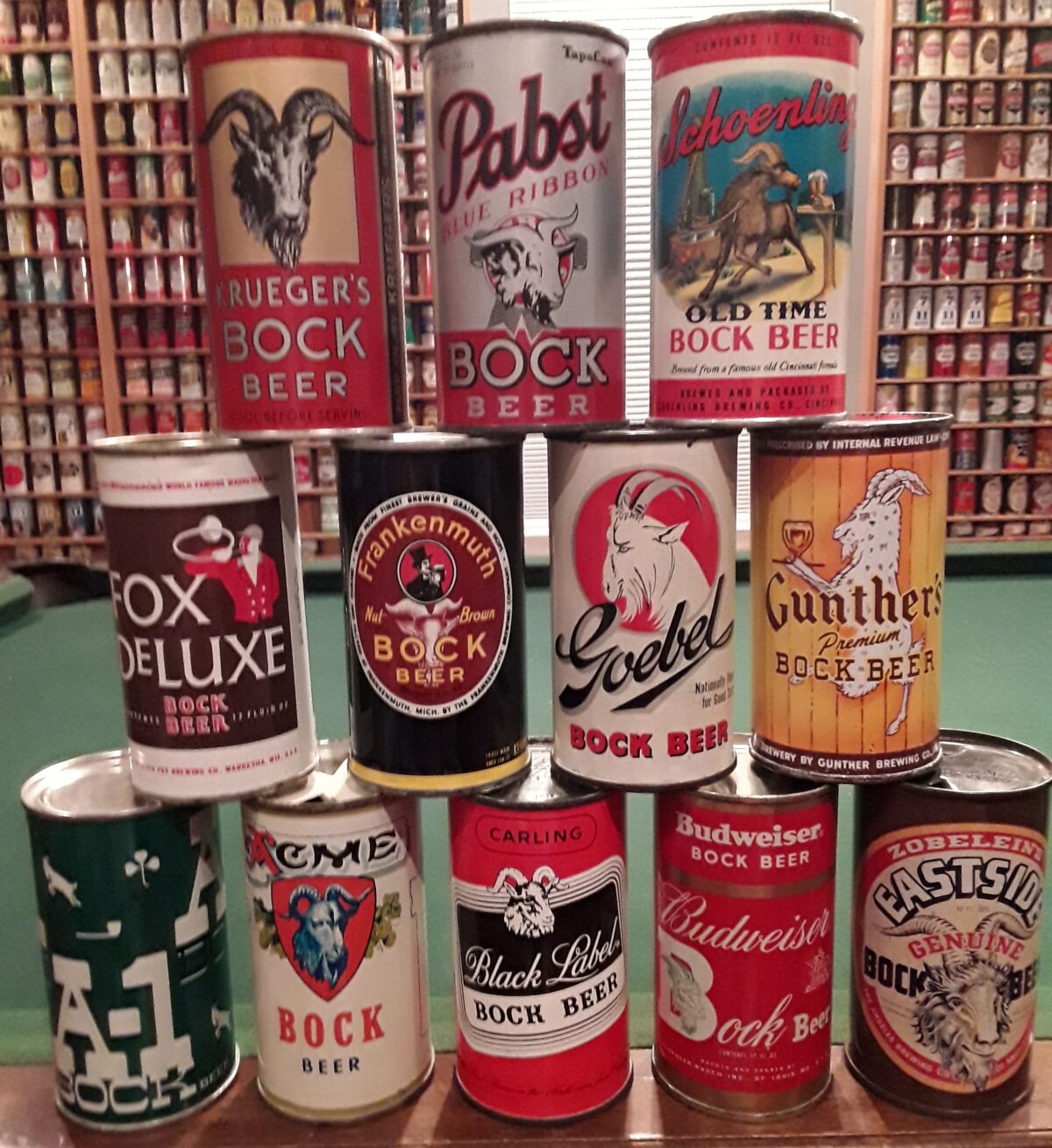 Origins
The style first emerged in the 1300s in the German city of Einbeck, where over 700 citizens had permission to brew beer. This created an excess, which the City Council pulled together and sold. The oldest sales invoice is dated April 28, 1378. Today, Einbecker Brewery is one of the oldest continually operating breweries in the world. 
Their dark beer, brewed a bit stronger to travel better, was called Ainpöckisch Bier, beer from Einbeck. Martin Luther became the first celebrity endorsement, calling it "the best drink one can know" in 1521.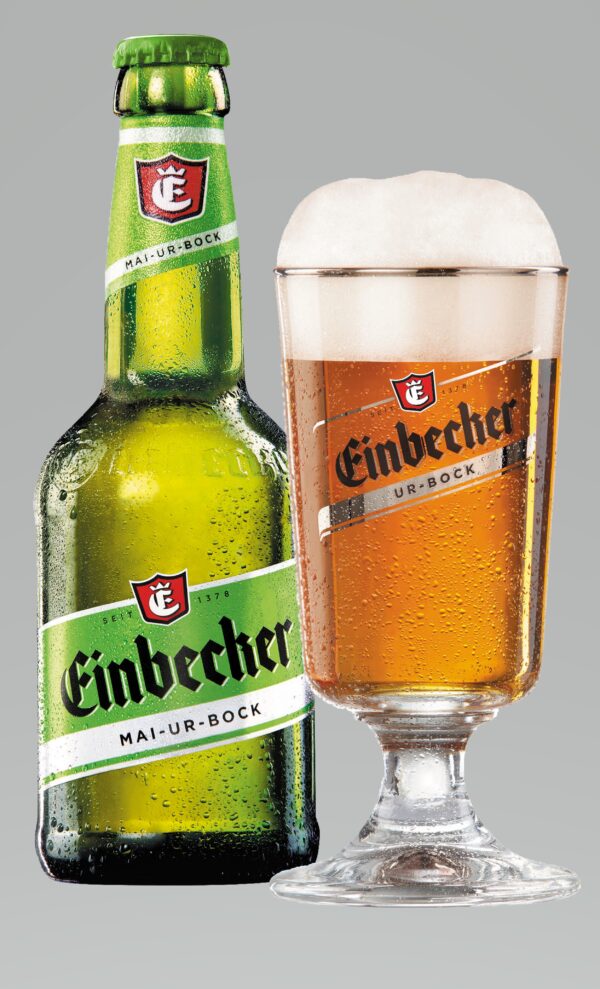 Bavarians loved it, and with their accent put a turn on the name: "Oanpock," which eventually gave way to "bock bier," creating that pun with the word for goat. Regardless of the name variation, everyone knew where their beer was coming from; the cost of consumption was growing dear (you know, imports). 
In 1589, Duke Wilhelm V of Bavaria commissioned the construction of the Hofbräuhaus Brewery in Munich to satisfy demand. Still, the beer wasn't quite right, and so in 1614, the brewery hired Elias Pilcher, an Einbeck brewer, to make it so. 
Bocks, Bocks, and More Bocks
Modern bocks are still malty, lightly hopped brews with alcohol in the 6–7.5 percent range, but they can vary in color from light copper to dark brown. And since those early days, various sub-styles have evolved; many are bottom-fermented lagers like the original, but some, such as the wheat versions, have top-fermenting ale yeasts. 
Maibock or Helles Bock calls for a lighter malt and a bit more hops. Another Einbecker creation, it arrived in May as drinkers transitioned from dark winter beers to lighter summer brews. 
Doppelbock or double bock is a stronger version of bock beer, checking in at around 8 percent ABV. It's maltier with a touch of hop bitterness to keep it from being too sweet.
Some brews add the word dunkel, meaning dark. A fantastic pour is Andechser Doppelbock Dunkel, a rich copper-toned beer I had the good fortune of finding on draft at The Malt House in Madison, Wisconsin. Another good example is Korbinian, a doppelbock from Weihenstephan, the oldest brewery in the world. Ayinger Celebrator also shouldn't be missed, and comes with a little plastic goat.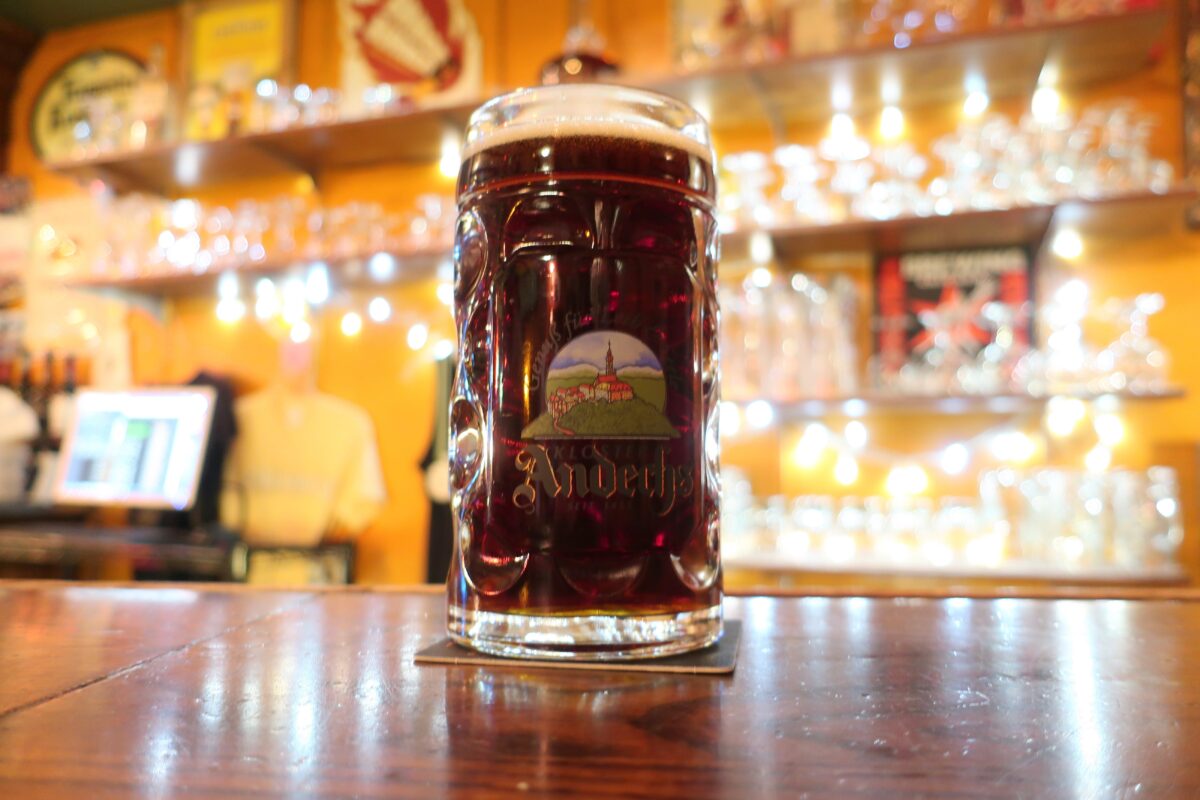 Weizenbocks are a bit like doppelbock meets wheat beer. They're rich and malty, with the esters of the ale yeast—hints of banana for most of us. Weihenstephan, the oldest still-operating brewery in the world, brews Vitus, an award-winning weizenbock. 
Bavarian-based G. Schneider & Sohn Brewery—Schneider Weisse—is known for its wheat beers. In 1907, Mathilde Schneider—covertly running the family brewery, something uncommon for women of the day—came up with Aventinus, the original wheat doppelbock and one marvelous beer. 
Ninety-five years later, her great-grandson Georg VI and brewmaster Hans-Peter Drexler created Aventinus Eisbock, some even more heavenly sipping. Eisbocks are made by freezing out some of the water content to intensify flavors and increase alcohol strength to double-digit percentages. 
These German beers are generally available throughout the United States.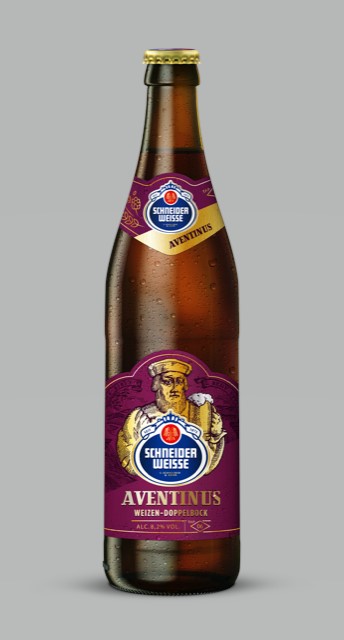 Celebrating Bock in the USA
While not as common as IPAs or stouts, bocks do get some love from craft brewers.
"Aventinus made me a brewer," said Rob LoBreglio, brewmaster and co-founder of The Great Dane Pub and Brewing Company in Wisconsin, which hosts an annual Bockfest to raise money for charity. The focus on bock beer is a nod to "where we came from as brewers," LoBreglio said. "The new styles get their fair share of attention, but one of the most time-honored, traditional styles [is] not even really fully understood by the public."
The event brings together 18 Wisconsin brewers to serve more than 30 bocks, plus a special tapping of the outstanding German doppelbock Weltenburger Kloster Asam-Bock. The Great Dane itself taps as many as 13 of their own bocks, including John Jacob Jingleheimer Schmidt's Doppel Dunkel Hefeweizen.
An even bigger Bockfest is celebrated in another community with strong German heritage: Cincinnati. Much beer was made and consumed here, especially in the Over-the-Rhine neighborhood, so named years ago by the German immigrants crossing the canal on their way home. 
Hudepohl Brewing Company was founded in Cincinnati in 1885 by the son of a German immigrant. The Christian Moerlein Brewing Company had already been making beer 32 years before that. But when Prohibition came around, the latter—one of the largest breweries in the nation at that point—closed its doors. Hudepohl acquired the Christian Moerlein brand and in 1981 released a bock beer under the Moerlein name. In 1992, in honor of that German tradition, Bockfest was first celebrated.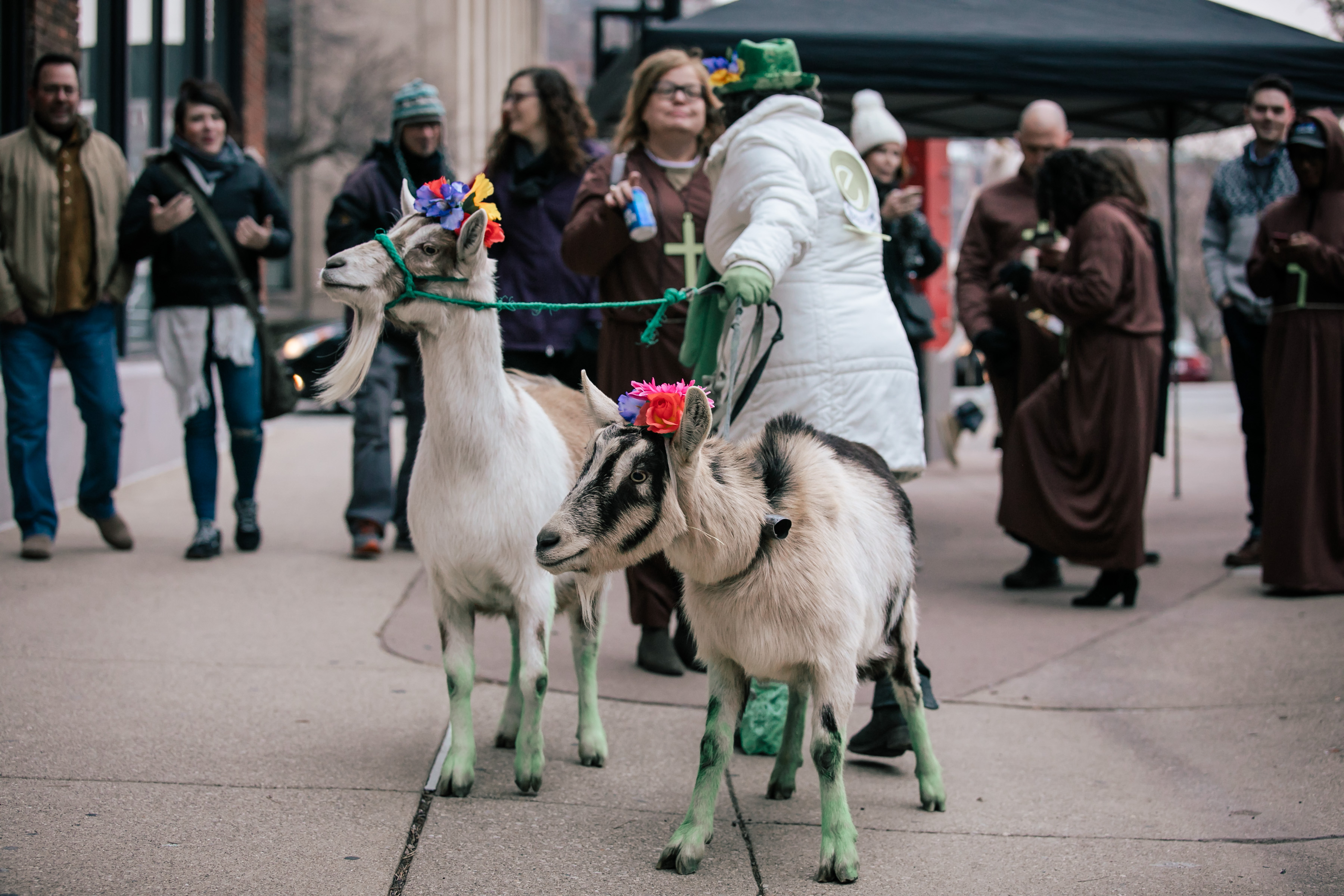 The event has grown over the years, becoming a multi-day festival with a parade that features a live goat pulling a ceremonially blessed keg of bock beer, a Sausage Queen with a platter of her wares, and a giant wooden Trojan goat. 
"It's basically our Cincinnati version of Mardi Gras," said Steven Hampton, executive director of the Brewery District Community Urban Redevelopment Corporation. "We have krewes of sorts, people who come out every year, and there are elaborate themes. They build massive floats, or some just walk with a banner—it's whatever you want it to be." 
Christian Moerlein Brewing Company sets up a Bockfest hall serving more than 20 local bock beers, including the host brewery's Emancipator Doppelbock. A couple dozen neighborhood bars and restaurants also participate. 
Saturday sees a 5K race, while Continental Sunday brings authentic German music, dancing, history tours and discussions, and a 0.5K. Says Hampton, "If you can make it 164 feet, you get your medal, your t-shirt, and a beer." 
Cincinnati's 28th Annual Bockfest runs Feb. 28–March 1, 2020. Bockfest.com
The 7th Annual Great Dane Bockfest in Madison, Wisconsin is March 7, 2020. GreatDanePub.com/our-story/bockfest-2020
Kevin Revolinski is an avid traveler and the author of 15 books, including "The Yogurt Man Cometh: Tales of an American Teacher in Turkey" and several outdoor and brewery guidebooks. He is based in Madison, Wis., and his website is TheMadTraveler.com