Wandering the hilly, narrow cobblestone streets in our home base of Montalcino, Italy, a medieval city of interlocking passageways, steps, and alleyways curving around and through and behind and beyond the main square, I reminded myself I was walking through history that spanned 800 years.
When my husband and I stopped for lunch and I ordered a glass of the house wine, a bottle arrived at the table. When I protested, I was told to drink what I wanted and I would be charged accordingly. Not a bad system, I thought.
Later, sipping more wine—this was Italy, after all—on our apartment balcony overlooking the vineyards from whose grapes it was made, we debated whether to eat in or go out for another Florentine steak. The fact that our apartment was housed in a structure dating back to the 13th century on a farm boasting one of the best-known vineyards in Italy was a bonus.
Welcome to Untour, a wonderful well-kept secret that may change your concept of travel forever. The Untour program offers travelers a unique opportunity to not be tourists. It flies participants to one or more cities in almost a dozen European countries, inundates them with information, and puts them up in apartments for two to four weeks to live like the locals. It was a much safer option during the pandemic than staying at a hotel.
We were learning about our neighborhood but on our terms. Rise early or sleep in? Sightsee or stroll around town? Cook in or eat out? Whatever the choice, we returned to our apartment, which was much roomier and had a warmer ambiance than any hotel would provide. Also, here we could be sure that strict COVID protocols had been adhered to.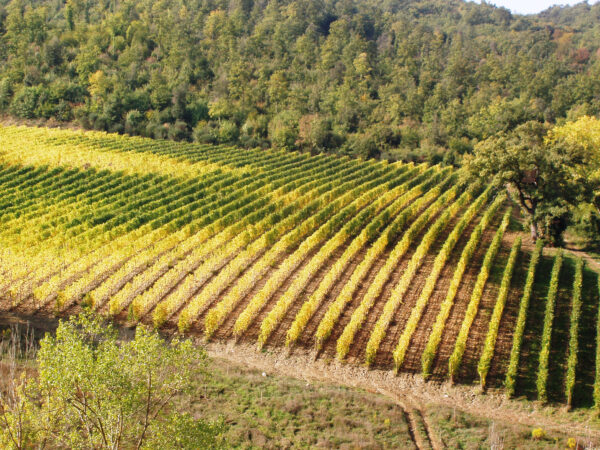 The town of steps, turns, and back alleys that initially seemed daunting to navigate soon became negotiable. We mastered shortcuts to the center of town, got to know local vendors, and began to feel secure enough to risk getting lost on purpose. The sense of pride I felt when giving some harried American tourists directions bordered on smug.
Each day brought a new adventure, often beginning with a visit to any one of several nearby "hill towns," which indeed come by their name honestly. One day, it was the Renaissance city of Pienza, known for its harmony of landscape and structure, a town for which the word "charming" was invented. Another day, we visited San Gimignano, claiming more intact towers than any other hill town—13, 14, or 15, depending upon the not-so-reliable source material. Or tiny Murlo, a town of 17 that resembled a movie set of a 13th-century village.
A visit to Abbadia San Salvatore introduced us to an eighth-century abbey that claimed to be newly renovated, but those "recent" restorations took place in the 15th century. This sense of time warp is ever present. The present and past coexist harmoniously as one can travel back and forth through multiple centuries while just doing day-to-day errands.
Every town has its church that dates from the 1200s, a museum celebrating its art, its de rigueur duomo, fortress, and possibly Etruscan tomb. But for me, the wonder of traveling is to be found wandering the streets, and in Tuscany especially, stopping at every cafe for a cappuccino or scoop of gelato.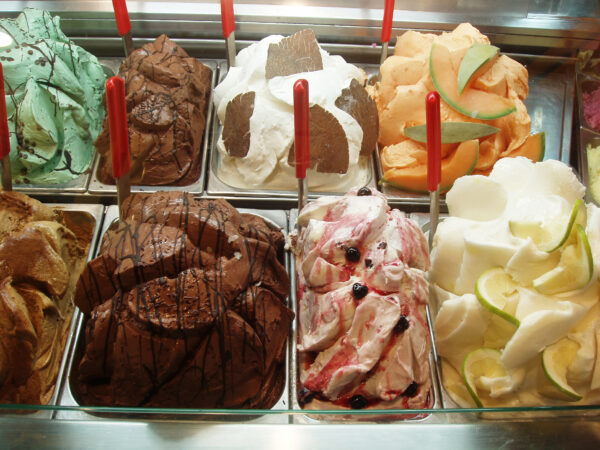 Though my husband's eyes were beginning to glaze over at the thought of another medieval town, I was still entranced by the narrow streets, steep hills, and back alleys. We broke up our days with hiking in nearby national parks, meandering through local outdoor markets, checking out a cock festival that had been held in a close-by hamlet for more than 700 years, and doing errands such as laundry, email, and shopping for quiet dinners at home.
One of our favorite hangouts was Taverna dei Barbi, an old stone tavern on the grounds of the vineyard where we lived. Sitting among the eerie granite-covered archways and columns, I felt like I was in a very sophisticated, warm, welcoming—dungeon.
The taverna's sausages and salami come from their resident pigs, the cheeses from their sheep, the veggies from the garden, and, of course, the wine from their vineyards. Most restaurants at home are not quite that self-sustaining. I was glad I hadn't taken a tour earlier and gotten to know any of the local inhabitants by name.
Our days were filled with a meshing of hills and happenstance, vistas and vino, walled cities, and watchtowers—a chance meeting at a museum, church, fortress, or, better yet, a wine-tasting.
Perhaps that's the essence of the Untour experience. There's something more special about discovering such treasures on your own rather than being herded there as part of a group according to a predetermined schedule that dictates how long you can spend looking before it hurries you through because the bus is leaving to go to the next stop. It was so much nicer just to pick up some roasted chicken, wave to shopkeepers we had befriended, and return home to sit on our porch, sip yet another glass of wine, and savor our most recent exploits.
When You Go
For more information: Untours.com
Fyllis Hockman is a freelance writer. To read features by other Creators Syndicate writers and cartoonists, visit the Creators Syndicate website at Creators.com. Copyright 2021 Creators.com