Shen Yun's Digital Backdrops Captivate Business Owners
April 11, 2014 6:54 am Last Updated: April 12, 2014 7:10 am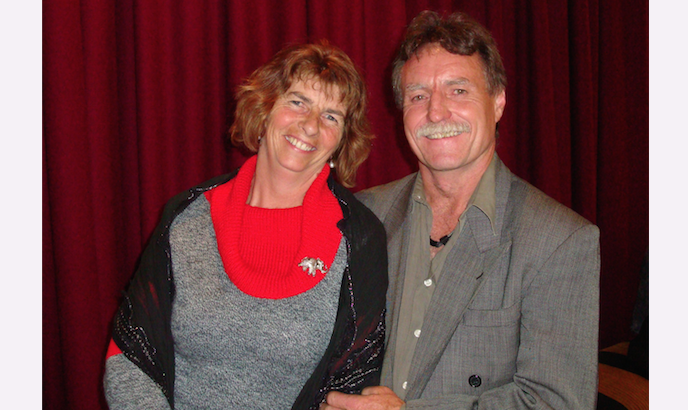 WELLINGTON, New Zealand—Sue Devereux saw Shen Yun Performing Arts at St. James Theatre on Wednesday night in New Zealand's capital city, Wellington.
"I absolutely loved that en-masse dance and dance stuff, it was great, and so colourful. … it was beautiful," Mrs. Devereaux said.
Mrs. Devereaux and her husband are regional franchisors for a leading franchise.
What really stood out for Mrs. Devereaux were the digital backdrops in the Shen Yun production which gives context to the dance stories.
Mrs. Devereaux said, "I thought [the backdrop] was most clever, and that really captured my attention was the use of the projector and the photography and the background and that was so well timed and well done."
The Shen Yun website explains the use of the digital projection. "With state-of-the-art technology, Shen Yun's digital backdrop team creates vividly animated settings, extending the stage and transporting the audience to a world where heaven and earth are one."
The backdrops are timed precisely to create the illusion that dancers can leap in and out of the screen.
Mrs.Devereaux said, "It was fabulous, it was really good, and the stories were always great."
Mrs. Devereaux really liked the Mongolian chopstick dance saying, "There's something about that whole rhythm. I think it speaks to some sort of primeval thing in all of us really a little bit."
"Mongolian men gather in companionship in the harsh northern steppes. They pull together to perform a traditional chopsticks dance. Mongolian dance is a vivid testament to free spirited vitality and boundless, expansive expression," states the website.
Summing up her feelings about Shen Yun's performance Mrs. Devereaux said, "it was colourful and artistically really good. The performers were really polished."
Reporting by Margo MacVicar and Judy Shakespear
New York-based Shen Yun Performing Arts has four touring companies that perform simultaneously around the world. For more information, visit Shen Yun Performing Arts.
The Epoch Times considers Shen Yun Performing Arts the significant cultural event of our time. We have proudly covered audience reactions since Shen Yun's inception in 2006.