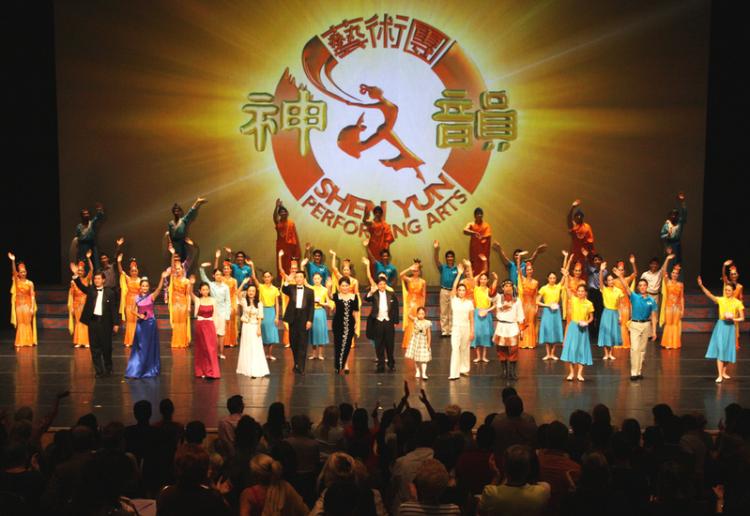 HONG KONG—The Chinese classical dance company Shen Yun Performing Arts will make its long-anticipated debut in Hong Kong early next year, according to Vina Lee, the company's director, at a press conference in Hong Kong on Oct. 4.

The New York-based Shen Yun Performing Arts is scheduled to perform at least four shows at the Lyric Theatre at the Hong Kong Academy for Performing Arts from Jan. 27 to Jan. 31, 2010.

During her speech at the press conference, Vina Lee thanked the hosting organizations for inviting Shen Yun to perform. The Falun Dafa Association of Hong Kong, The Epoch Times, and New Tang Dynasty Television will co-host the performances. She also thanked the public for supporting the dance company.

"Hong Kong is the glamorous Oriental Pearl. It is beautiful and prosperous," she said. "The people in Hong Kong are blessed with democracy, freedom, and the protection of law. We are delighted to have received the invitation."

Kan Hung-Cheung, chairman of the Falun Dafa Association, which is the main host in Hong Kong, said "Shen Yun's performance in Hong Kong is bound to bring enormous good fortune for Hong Kong. We are very delighted to welcome the arrival of Shen Yun in 2010."

Shen Yun's mission is to revive the true, five-millennia-old artistic tradition of China that thrived before decades of suppression by the Chinese communist state, according to their Web site.

Lee said the performances in Hong Kong are the first step in the group's plan to perform in mainland China.

"I believe that Shen Yun will one day perform in China and that people in China will like Shen Yun as much as people around the world do," she said.

Kan Hung-Cheung, chairman of the Falun Dafa Association, is also hopeful that mainlanders will come along. "I believe that people in mainland China that have heard of Shen Yun will look forward to the performances and will be glad to travel to Hong Kong for the shows," he said. "I am afraid that four shows might not be enough for the demand."

Hong Kong luminaries attended the press conference or otherwise extended their welcome to Shen Yun.

Szeto Wah, Chairman of The Hong Kong Alliance in Support of Patriotic Democratic Movements, attended a Shen Yun performance during his visit to Canada this year. He said that he felt his soul was cleansed after watching the show.

He used "divine grace" to describe Shen Yun. "The word 'divine' means spirituality and thoughts in Chinese," he said. "Shen Yun's performance is rich with spirituality and thoughts. 'Grace' in Chinese means harmony. Shen Yun's performance shows harmony in many different ways."

Jin Jong, Editor in Chief of Open Magazine in Hong Kong, said he has high expectations for Shen Yun's performance. He said he was impressed with the shows he had seen in the U.S.

Ching Cheong, a senior journalist with The Straits Times, also heard the annoucement and said he was looking forward to what the company will deliver.

Shen Yun has more than tripled its touring capacity over the last three years. It now puts on over 300 shows in 100 cities around the world. In 2007, Shen Yun had a single dance group and orchestra. This year, it has three groups and three orchestras.

There will be over 100 performers, including an orchestra, for Shen Yun's Hong Kong premiere, Vina Lee said.

Read the original Chinese article.