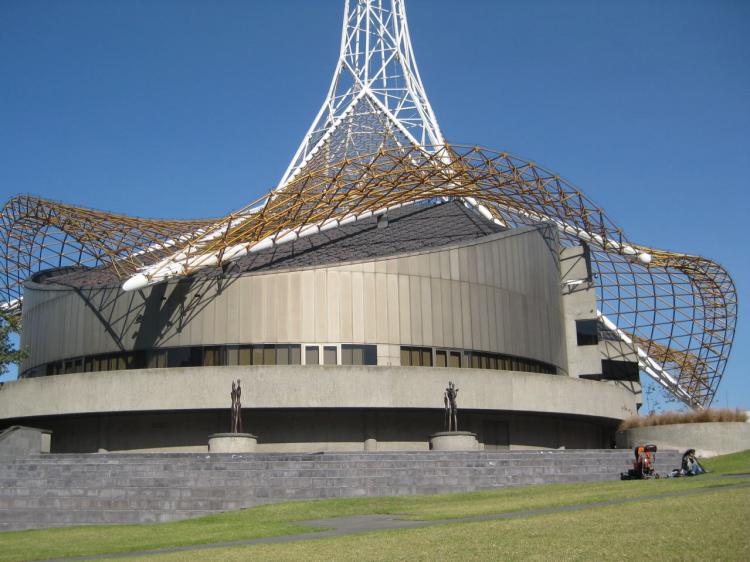 MELBOURNE, Australia—Melbourne, the capital of Australia's south-eastern state, Victoria, is considered by many to be Australia's cultural capital.
It has many grand old theatres, and is well-grounded in film, art, music and dance. It is home to the Australian Ballet and also to the Victorian Opera Company and the Melbourne Symphony Orchestra.
Melbourne also has a rich multicultural mix. Almost a quarter of Victoria's population was born overseas, and the city of roughly 4 million people is home to residents from 233 countries, who speak over 180 languages and dialects. Melbourne contains the fourth largest population of Greeks in the world and it also has Australia's second largest Asian population.
It is no surprise, then, that the Shen Yun Performing Arts Company is warmly welcomed in Melbourne.
"Performance and visual art play a strong role in helping to connect people and communities," wrote George Lekakis, Chairperson of the Victorian Government's Multicultural Commission in a welcome letter. "So I would like to commend Shen Yun Performing Arts for your commitment to sharing your distinct view of Chinese history with so many communities around the world."
A New York-based performance company, primarily of vocal music and dance, Shen Yun is dedicated to capturing the "substance and spirit of pre-modern Chinese classical culture," says Tia Zhang the New York Touring Company's manager.
The company presents large-scale spectacular dances with vibrantly coloured costumes and backdrops, and tells stories of ancient and contemporary China. It also has virtuoso singers and musicians, this year for the first time presenting to Australian audiences the full 40-member Shen Yen Orchestra.
Jason Wood, the Federal MP for La Trobe and Opposition spokesperson for Justice and Public Security, expressed his delight at Shen Yun's return to Melbourne, its fourth time to perform in the cultural capital.
"The classical Chinese dance and music showcased in the performance are glorious celebrations of Chinese culture and history," he wrote.
David Hawker, State MP for Wannon, said Ararat, a town in his electorate, was founded by Chinese miners in the gold rush days of 1857.
"We are indeed most fortunate to be able to see such a superb performance and learn more of the rich Chinese culture," he wrote of Shen Yun.
State MP Jenny Mikakos also welcomed Shen Yun, saying, "We are honoured to have such a wonderful international event showcasing the richness of China's culture being performed here in Victoria."
Peter Kavanagh, Western Victorian MLC also wrote a welcome letter saying, "The spectacular show of vibrant costumes and dance presents a wonderful opportunity for our community to enjoy the rich Chinese traditions of performance."
Melbourne audiences agreed after seeing Shen Yun Performing Arts, opening at the State Theatre, May 25. "Absolutely beautiful" were the comments among the audience at the close of the show. "We loved it," was the unanimous response.
Amongst the celebrities attending the opening night was Fiona Horman, managing director of Regency AAV.
A former ballet dancer, Ms Horman was named regional Entrepreneur of the Year in 2003, and Regency AAV are award winning producers of DVD's, CD's and Audio and video cassettes.
She said Shen Yun dances were "very different" from what she had experienced but admired the coordination saying "as a core you have to work together."
"A lot of work went into that," she said.
Shen Yun Performing Arts New York Company will perform at Melbourne's Arts Centre State Theatre from May 25 to May 30. For more information visit ShenYunPerformingArts.org