As summer wraps up and fall and winter approach, there's plenty to do to get your home ready for the coming season. To figure out what seasonal tasks to tackle first—yes, starting today—we spoke with Joni and Kitt of Practically Perfect, a Los Angeles–based organizing and lifestyle company, and Ria Safford of RiOrganize, a Southern California–based organization company, to see what organizing must-dos can help prepare your home (and your mind) for the busy fall and winter seasons.
Whether you're getting ready for a mild winter or a season full of snow, prepping ahead will help you tackle whatever the season throws your way.
Get Rid of Things You Didn't Wear
"The end of each season is the time to look through your entire closet with a fresh set of eyes," says Joni. "Think to yourself, 'What did I actually wear and use in this last season?'"
Clearing out unworn bathing suits, shorts, and sundresses at the end of summer means you'll have less clothing to store—and fewer extra accessories to deal with—once spring and summer roll around again.
Put Out-of-Season Items in Storage
To save time and maximize your space, your closet should have only in-season items stashed in it. Store out-of-season items in labeled bins, then swap those items with what's in your closet when a new season rolls around, RiOrganize's Safford suggests.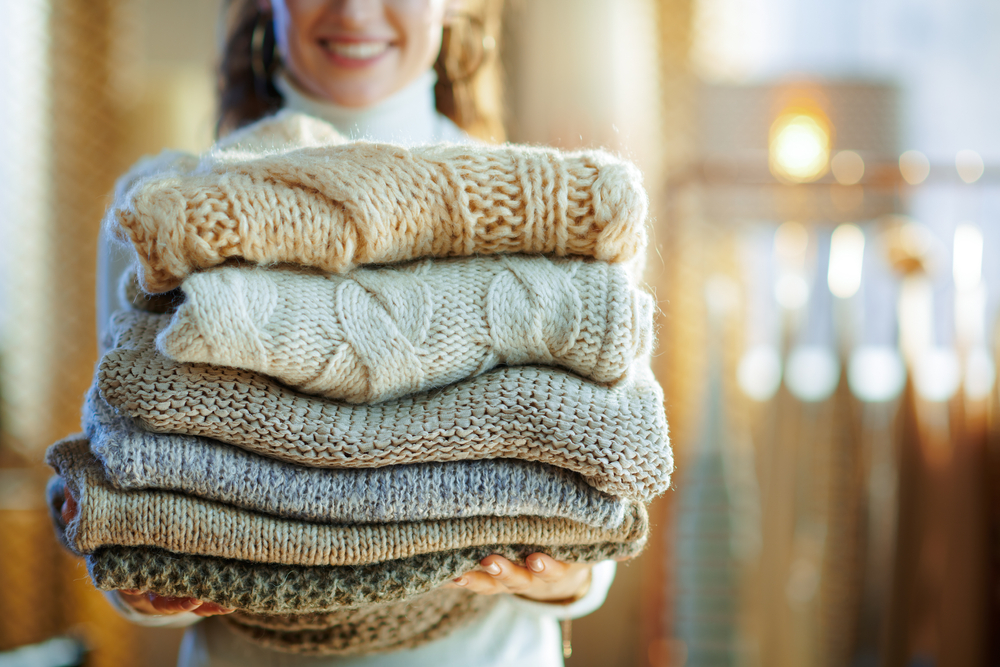 Focus on Space-saving Solutions
Once you've cleared out unused items from the previous season and tucked warm-weather clothing away, it's time to bring out the sweaters, coats, scarves, and more—items that tend to be much larger, physically, than their spring and summer counterparts.
To add extra space for your fall and winter things, Kitt suggests taking advantage of vertical space, especially in apartments or smaller homes.
"Get beautiful hooks that can hold bulkier coats," she says. "Those won't look like an eyesore hanging in the middle of your apartment."
Cascading hangers, clever folding methods, and spring-loaded drawer dividers can all help you fit more cold-weather clothing into a limited amount of space, she adds.
Simplify Your School (or Work) Morning Routine
For starters, make sure that the everyday essentials your family needs to get ready in the morning are easily accessible, from their toothbrushes to the clothes they're wearing that day. (If you have younger kids, you might want to consider lowering their closet bars so they're able to get themselves dressed in the morning, Safford says.)
If packing lunches tends to slow you down, consider setting up an assembly line of sorts so everything you need—plastic bags, ready-to-go snack packs, sandwich supplies, and so on—is grouped together, she adds.
To get out the door faster, Joni and Kitt suggest creating a "launch space" in the entryway or mudroom where kids (or adults) can grab backpacks, homework, sports gear, and whatever else they need for the day on their way out.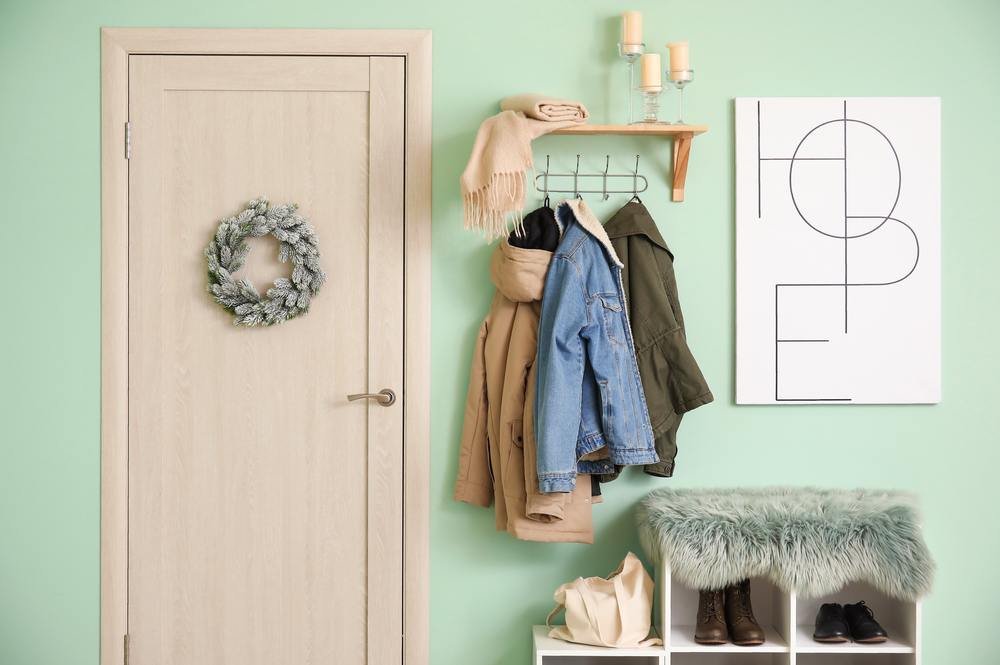 Get Ahead of the Holidays
It never hurts to start looking ahead and doing what you can to alleviate holiday stress, whether that's setting aside space for gift-wrapping supplies or moving holiday decorations to a more accessible spot. If guest rooms are used as overflow storage, start clearing them out as early as possible, so you can focus on more pressing matters (like setting out fresh linens) when visitors begin arriving.
"There's so much that comes into my house around Hanukkah time," says Joni. "I try to do a big edit on my kid's toys before that happens, in order to make some space for them to have the new things."
Kitt says she makes an effort to clear out overused or broken holiday decorations as she puts them away, so there's less to worry about once it's time to take them out again.
"It's like I was prepping for this time last year, when I was putting that stuff away, by cleaning out all the stuff I knew wasn't worth storing."
Trust us, "future you" will appreciate the effort.
Real Simple magazine provides smart, realistic solutions to everyday challenges. Online at RealSimple.com. Copyright 2021 Meredith Corporation. Distributed by Tribune Content Agency, LLC.