The world will be a better place if we all have compassion for one another—even those we pass by casually on the street. As a famous philosopher once said: "Not feeling compassion for a stranger is like not feeling when one's foot has caught fire."
Here's a touching story of how police officers at the Rome Police Department lent a helping hand to a down-and-out fellow, who just needed a little kindness.
While police officer Aaron Page was patrolling the streets of downtown Rome, New York, one day in April 2017, he came across a ragged-looking homeless man named Bobby.
Officer Page learned through his interaction with Bobby that it wasn't food nor money that he wanted … all he wanted was a hot shower and a haircut to clean himself up.
"It was obvious he needed some simple things clothing wise," Officer Jeff Buckley of the Rome Police Department later told WSTM. "He literally had just the clothes he was wearing."
Fortunately, Bobby was in the right place at the right time. Officer Page was determined to make that happen. He invited Bobby to the Rome Police Department for a hot shower the following morning.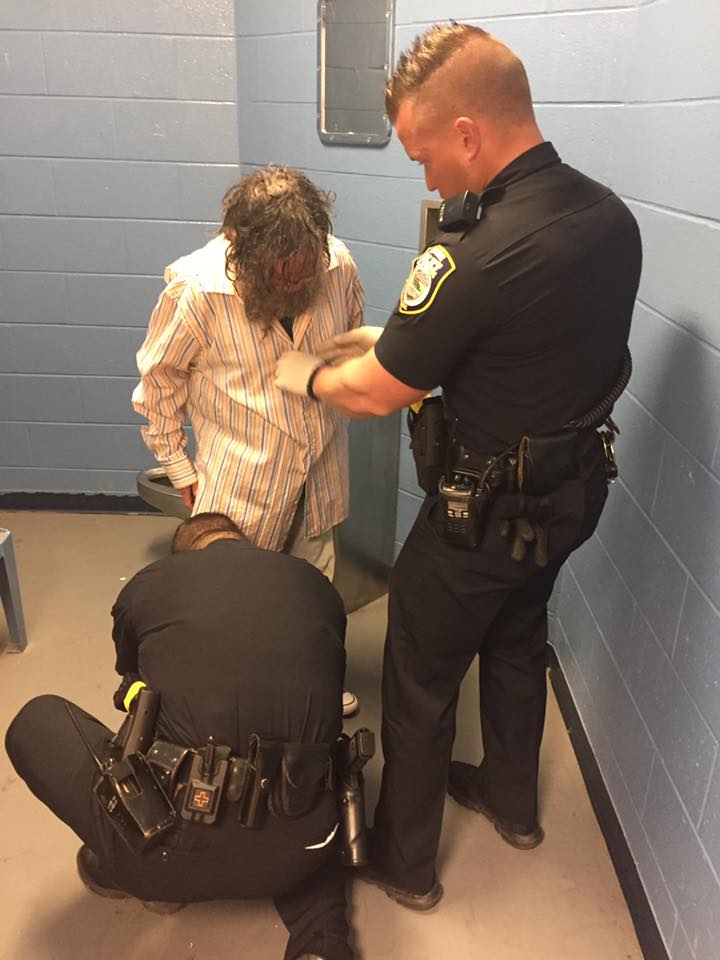 The next morning, Bobby showed up at the Rome Police Department as promised. Page also arrived at the station with a pair of clippers—he was getting ready to trim Bobby's unruly hair!
After the hot shower, several of Page's fellow colleagues also provided a helping hand to transform Bobby.
The officers gave Bobby a fresh shave and a haircut. The homeless man was also gifted with a new pair of red sneakers as well as a wardrobe of clean donated clothes gathered by Officers Page, Buckley, George Gebo, and Sgt. Frank Fragapane.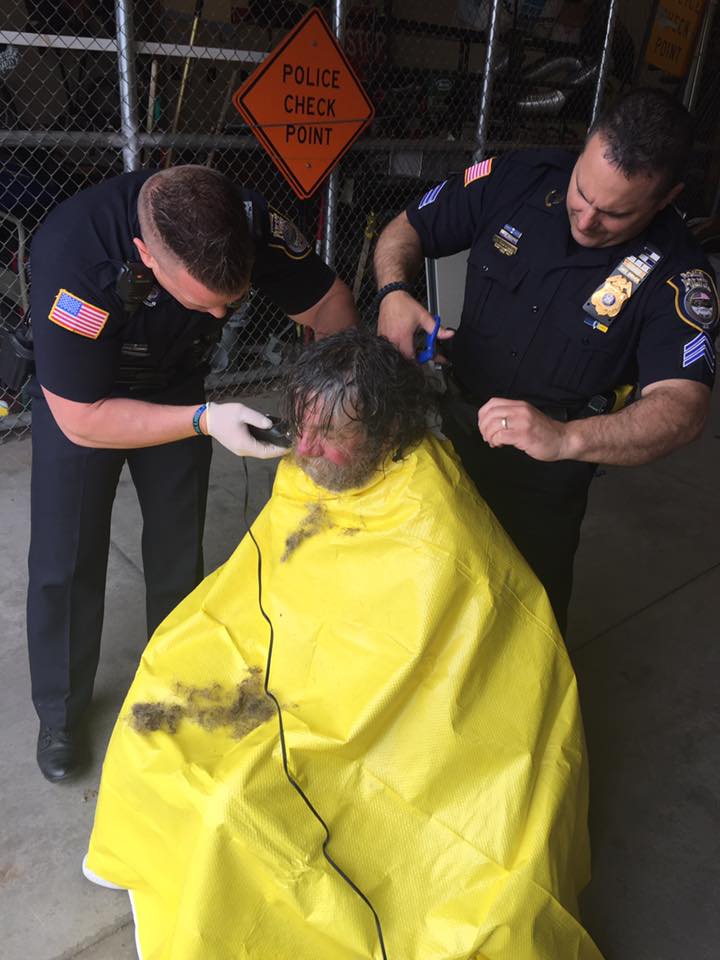 With the officers' efforts, Bobby's wish was finally granted! He even had a complete makeover.
"We are always trying to come up with new ideas of how to help and give back to our community," said Buckley. "Officer Page spear-headed the idea on this one and it was a great way to help someone who simply needed a hand."
As the City of Rome Police Department shared on their Facebook page: "Bobby left looking like a whole new person and couldn't thank us enough."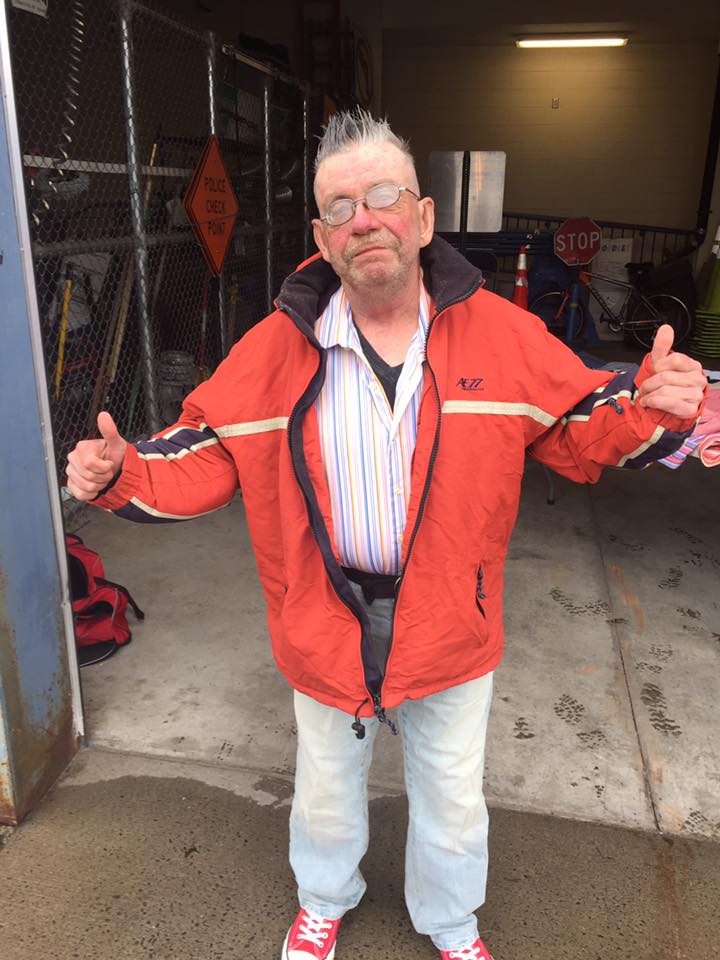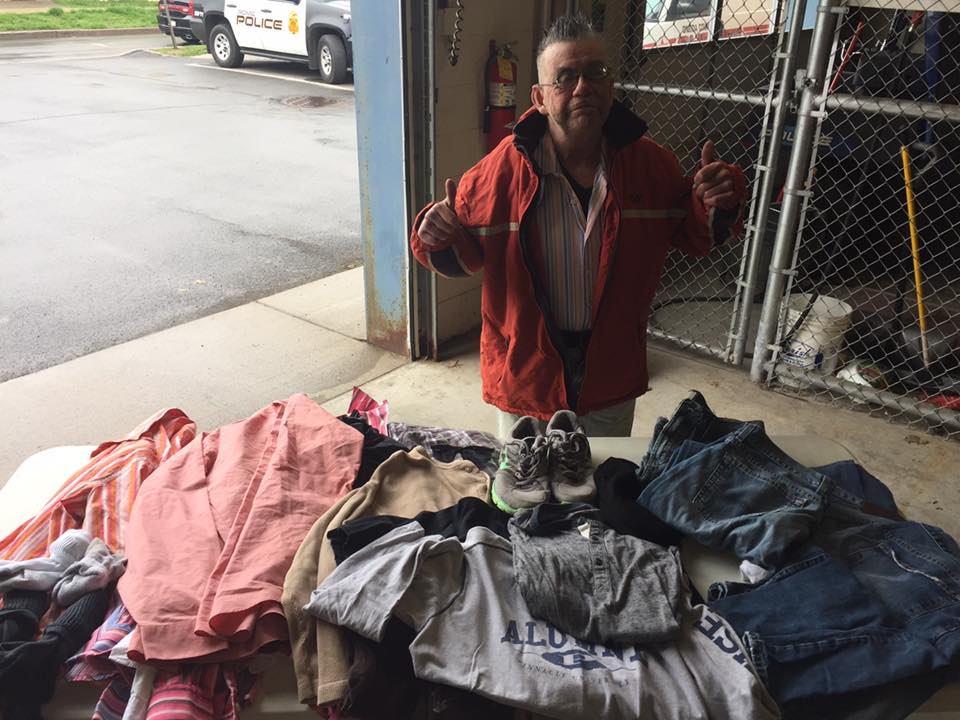 The Facebook post about the heartwarming makeover spread like wildfire on social media, racking up more than 32,000 reactions, 16,000 shares, and over 3,900 comments.
Needless to say, many social media users were full of praise for the compassionate police officers.
One user wrote: "All the way from Va. My heart is smiling over this. Great work. We need more people willing to build each other up instead of tearing them down."
"May God bless these officers for showing His love and compassion for this dear man…," another commented.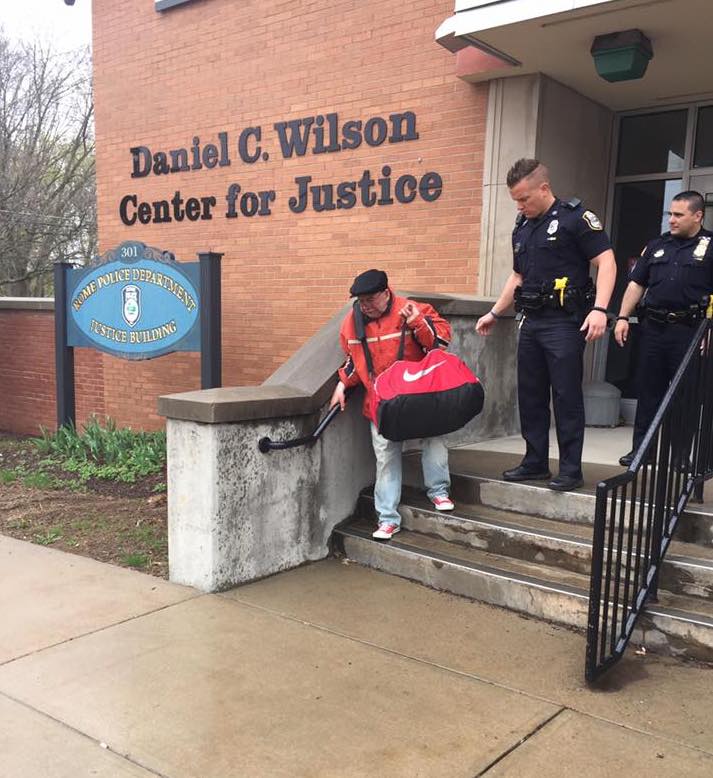 Hats off to the awesome officers at the City of Rome Police Department for taking the time to serve the homeless Bobby, who was down on his luck!
Despite their challenging task, police officers endeavor to keep the community safe. Helping to inspire decency among the people is perhaps the most fruitful way for them to invest in the well-being of the society they serve. Situations like police officers lending a helping hand to Bobby will inspire generosity within the community.
So, please share this touching story and let this act of compassion become an inspiration to more people. And hopefully, this heartwarming story will encourage other officers in blue to do the same.
You may also want to watch this video
Booze , food or money – then the homeless reveal the missing factor