Zookeepers in Manhattan got a surprise this summer when a white baby wallaby popped its head out of its mother's pouch for the first time ever.
Wallabies, a species of miniature kangaroo, are typically grey-brownish but are sometimes born with a condition called albinism—which causes a melanin pigment deficiency, leaving their fur white and eyes pink.
Sunset Zoo staff decided to name the joey "Bruny," after an island off Tasmania Down Under, where a family of 200 white wallabies flourish. Typically, albino wallabies have a tougher time surviving in the wild, as their pale color makes them more noticeable to predators. The island of Bruny, however, is free of such predators, allowing the marsupials to live in peace.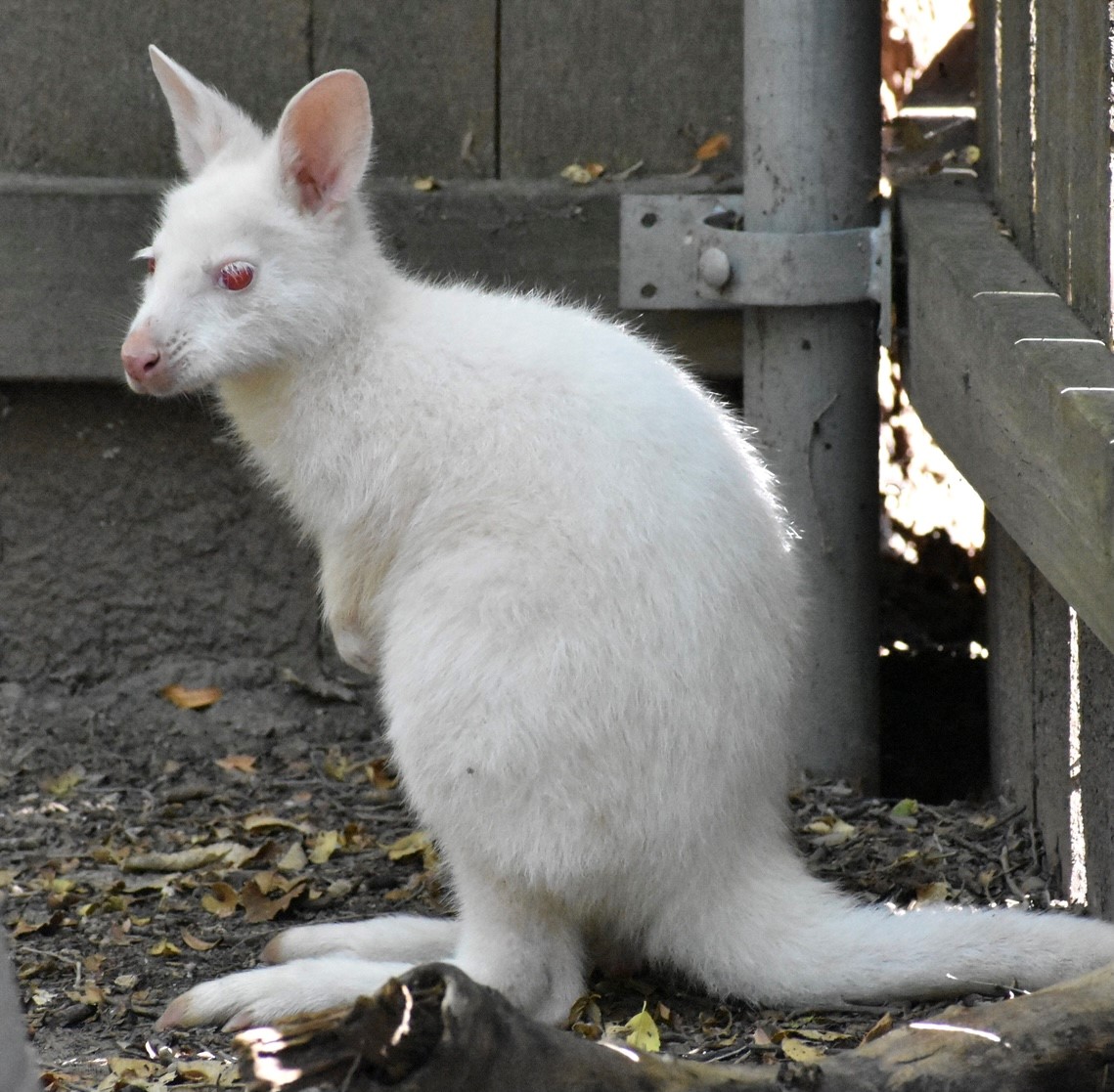 Head keeper Savannah Brethauer said staff believe Bruny was born in December 2020 and started peeking out of the pouch in July—after the other, normal-colored joey Arlo emerged.
Although it's common for zoos in Australia to intentionally breed for the recessive trait in wallabies, purposefully breeding albinos is not permitted by the Association of Zoos and Aquariums (AZA) in the United States, including Sunset Zoo in Manhattan, said Rob Vernon, AZA senior vice president for communications and strategy. Sunset Zoo's albino is an accident of nature.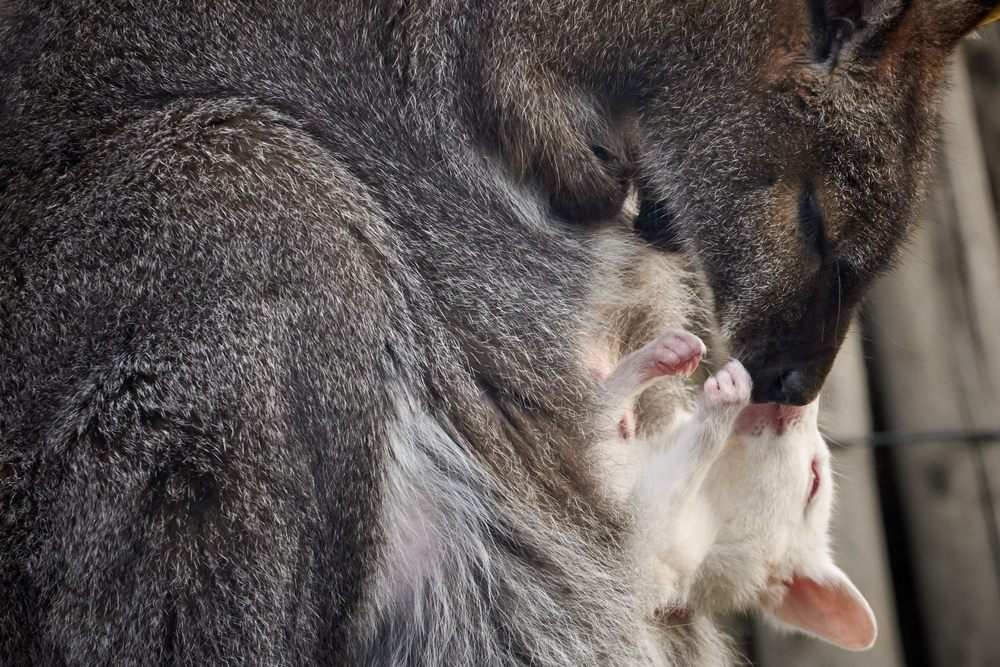 "It's really nice getting to see their personalities now that they are fully out of the pouch," their Keeper Amelia Jerome said. "We have never had two joeys at the same time so it will be fun to see them play and interact with each other."
It's not yet known whether Bruny is a male or female, but the joey has been nursing occasionally from its mom while nibbling on leaves, kangaroo chow, sweet potatoes, apples, and lettuce.
Bruny and Arlo are kept company in the zoo's Walkabout exhibit by three adult wallabies, including its mom, Jeri, Arlo's mom, Dolly, and dad, Irwin.

Share your stories with us at emg.inspired@epochtimes.com, and continue to get your daily dose of inspiration by signing up for the Epoch Inspired newsletter at TheEpochTimes.com/newsletter