Producer: Shen Yun Dancers Have 'Surrendered their hearts to oneness'
They 'painted an image of birth and death and everything in between'
April 17, 2013 10:17 pm Last Updated: December 24, 2013 7:51 pm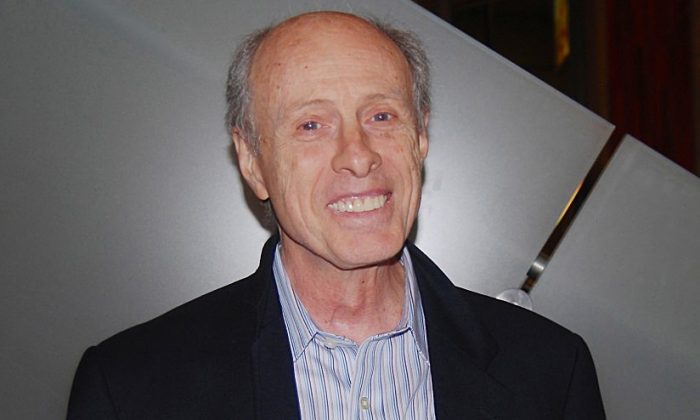 SAN ANTONIO—Producer Jim Crill saw Shen Yun Performing Arts last year and has thought about it ever since.
"It was even more outstanding than it was last year," Mr. Crill said at the Lila Cockrell Theatre Wednesday night, at the last performance in San Antonio.
"I felt, last year, I was impacted by the heart and soul of humanity that emanates from them," Mr. Crill said. "And it impacted me, I felt like they were in me, and I felt like I was in them, and I've thought about it ever since then."
"The joy of humanity, the compassion of humanity, the concern, endurance, the power of selflessness flows through them," Mr. Crill said of New York-based Shen Yun's performers.
"They've surrendered their hearts to oneness," Mr. Crill said.
Mr. Crill was touched by the stories Shen Yun told through traditional Chinese dance, and said that although each story was different, they shared a unifying factor.
"[The stories] painted an image of birth and death and everything in between," Mr. Crill said. "They helped us see, in a sense, the struggle of humankind, the intrigue and joy that comes through conquering and enduring."
"The choreography is spellbinding," Mr. Crill said. "It's not spellbinding because they're moving, it's spellbinding because the choreography flows with the colors, the presentation of the bodies, and the idea behind it, it's all in one."
Mr. Crill said he saw through the performance the idea of unity, and that Shen Yun was showing a side of humanity to aspire to.
In every dance a connection to nature and the better side was apparent, Mr. Crill said. For example, in the Yi ethnic dance, "it's like they're helping us see a bit of the unknown, the mix of colors, the backdrop, the flowing of their dance," Mr. Crill said. "It shows us the blending of nature—the colors, the joy, the experience—if we but be nice to each other."
Mr. Crill's remarkable experience at Shen Yun was captured last year by NTD Television:
New York-based Shen Yun Performing Arts has three touring companies that perform simultaneously around the world. For more information, visit ShenYunPerformingArts.org.
The Epoch Times considers Shen Yun Performing Arts the significant cultural event of our time. We have proudly covered audience reactions since Shen Yun's inception in 2006.