The family of a young man who died of caffeine poisoning is warning people to check their kitchen shelves for unlabeled powders.
Australian Lachlan Foote, 21, returned home after celebrating the New Year in 2018 and made himself an anti-hangover protein shake.
In the morning, his family found him dead on the kitchen floor.
A preliminary autopsy led the family to believe that there was a problem with that batch of protein drink.  Now, after a year-and-a-half, a coroner's report has revealed what actually killed him: He had unwittingly added too much caffeine powder to his protein shake—just one teaspoon.
The 21-year-old died the day before his 22nd birthday. He was from the Blue Mountains region of Australia, where caffeine powder is legally available for sale online.
His father, Nigel Foote, took to Facebook on July 7 to warn other people about what the investigation revealed.
"Lachlan came home after celebrating New Year's Eve with his friends and made a protein shake, innocently adding too much Pure Caffeine Powder," write Foote. "A teaspoon is lethal (the equivalent of 25-50 coffees)."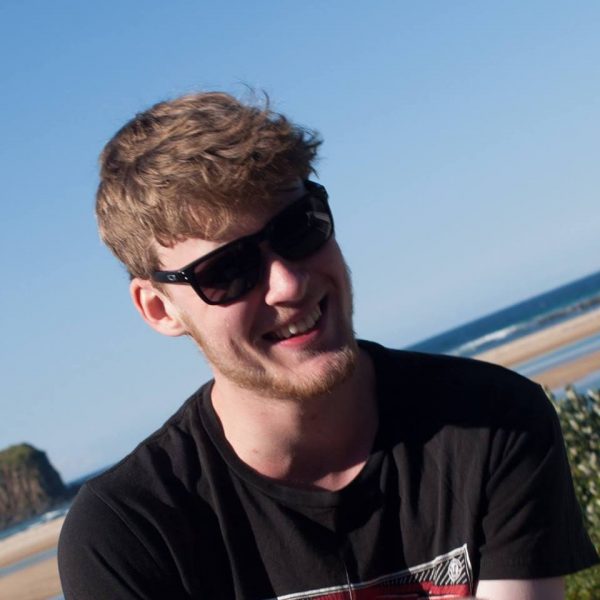 "While I don't wish to keep raising the subject of Lachlan's death on Facebook, I'm posting this because there's a possibility it might save someone's life."
He said that the coroner's report showed Lachlan had died of of "caffeine toxicity" and "not from a dodgy batch of protein powder as we had first thought."
To Lachlan's friends and the Blue Mountains community:While I don't wish to keep raising the subject of Lachlan's…

Nigel Foote စာစုတင်ရာတွင် အသုံးပြုမှု ၂၀၁၉၊ ဇူလိုင် ၆၊ စနေနေ့
Given by A Friend
The family believes that Lachlan was given the caffeine powder by a friend, and so didn't know what its potency was or its potential dangers because it came without a label.
"We're concerned that there might be other young people in his circle who bought or shared in this batch of pure caffeine powder and, like Lachlan, be unaware of the danger… hence this post."
Toxicity reports showed there was nothing else in his system "except a small amount of alcohol (.043)."
According to his father, his last social media messages on Facebook reveal that he had no idea what the problem was with the shake.
"I think my protein powder has gone off," he wrote to a friend. "Just made an anti hangover/workout shake and it tasted awful."
His friend asked how.
"Dunno, was kinda bitter though.." he replied. "Anyway night lads."
Pure caffeine powder is a dietary supplement often used as an additive in protein shakes to boost people's energy as they try to power through workouts. It is legally available online in Australia but was all-but banned in the United States last year following two deaths.
Deaths caused by caffeine overdose are rare, according to a Cornell University information sheet (pdf) published in 2014.
"Five thousand to 10,000 milligrams of caffeine is considered the lethal amount," according to the information sheet. "There is 5,000 milligrams in just one small tsp. of caffeine powder (about 1/10 of a tsp.). Mixing two spoonfuls of the powder into a drink is the same as drinking 70 Red Bulls at once, which could kill you."
Lachlan's father is calling for Australia to follow America's example in tightening up controls around the sale of the powder.
"It's just insane that something so dangerous is so readily available," he wrote.
"I'm not going to go on a crusade about caffeine powder—we need to move on—but I do want to warn Lachlan's friends and the Blue Mountains community".
In the meantime, he is pleading for people in Australia to check their kitchen cupboards  "…pure caffeine powder looks just like any other white powder… but a heaped teaspoon of it will kill you."
In April 2018, the FDA clamped down on the sale of pure powdered caffeine in the United States, issuing new guidance.
That guidance points out that consumers buying pure caffeine powder would have to be able to measure out 1/64 of a teaspoon of powder for the equivalent of a strong cup of coffee.
The FDA said in a statement, "While consumers of commonly available caffeinated products such as coffee, tea, and soda may be aware of caffeine's less serious effects—such as nervousness and tremors—they may not be aware that these pure and highly concentrated caffeine products are much more potent and can cause serious health effects, including rapid or dangerously erratic heartbeat, seizures, and death."