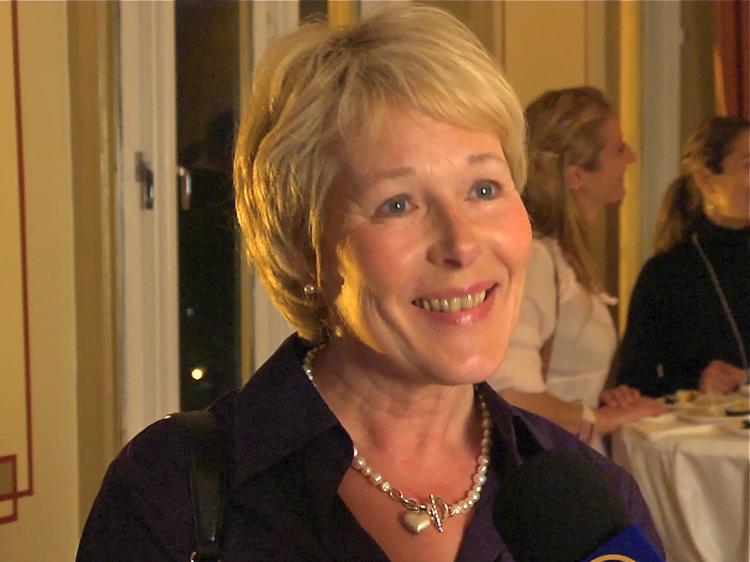 STOCKHOLM, Sweden—Birgitta Svendén, opera singer and General Manager of the Swedish Royal Opera, attended the Shen Yun Performing Arts show on Tuesday with her colleague, Ms. Karin Norberg.
"It's an interesting show. If you want to see something very unusual, something we've never seen in this country before, you should definitely go," Ms. Svendén said. "It's the first time I've seen the show, and it's beautiful. Beautifully made, and the dancers are good."
Ms. Svendén became General Manager for the Royal Opera in Stockholm a year ago, but by then she was already internationally famous as a world-class Wagner singer, having performed at the Bayreuth Festival and The Metropolitan Opera in New York. She is also, among many other things, a member of the Royal Swedish Academy of Music and was appointed hovsångerska, "court singer," in 1995, a title previously awarded to legends like Jenny Lind, Jussi Björling and Birgit Nilsson.
She was really delighted with the performance by erhu virtuoso Xiaochun Qi.
"That was genuine Chinese culture to me. Being from the opera world, I thought it was nice to hear this very pure instrument, and how much you can do with it," Ms. Svendén said.
The erhu is a two-stringed instrument, producing tones that some have called divine. Ms. Xiaochun Qi has played since she was six years old, and has toured with Shen Yun Performing Arts since 2007.
After the show, Ms. Svendén and Ms. Norberg attended a reception together with, among others, some of the Shen Yun performers. The newly formed organization Friends of Shen Yun was introduced by vice chairman Mr. Göran Sjöstedt and member Ms. Ulla Sjöstedt, who encouraged the other guests to help them support Shen Yun in their mission to revive the ancient Chinese culture.
Reporting by Hong Yan and Veronica Örfelth.
Shen Yun Performing Arts is one of three companies simultaneously performing in cities across Europe, Asia and United States. For more information, visit ShenYunPerformingArts.org
The Epoch Times is a proud sonsor of Shen Yun Performing Arts.