Sunny Akhigbe embarked on a journey of survival from the day he was born, and never gave up on himself. Now, he's paying it forward.
Akhigbe was born in Nigeria, and was shunned for being born out of wedlock. He was disrespected, rejected, and abused.
The young Akhigbe also struggled to find access to basic education, food, shelter, and strove to survive in absolute poverty.
"Before you know it, you're walking around all empty, unaccepted, unloved," Akhigbe told The Epoch Times.
Working for a Future
As a child he bounced around from relative to relative, and because of the stigma of being born out of wedlock he was forced to do all of the arduous chores and labor.
Akhigbe struggled day to day, but always hoped the next day would be better. It was a simple, positive mental attitude that kept him going.
At age 31, Akhigbe had an opportunity to travel to the United States. A friend of his was U.S. citizen, and brought him to the United States on June 4, 2004.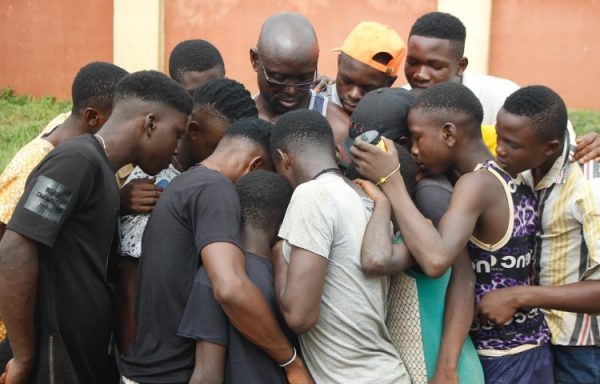 "It was a huge culture shock," Akhigbe said.
Akhigbe arrived in Detroit, and moved to Indiana shortly after to attend Purdue University to pursue his MBA. While he was in graduate school, he worked as a correctional officer, as a youth advocate for a juvenile detention service, and as a human rights commissioner.
Akhigbe would often work nights, and go straight to school during the day. He would only sleep every other night for three years.
"I made it through. The struggle was real," Akhigbe explained.
Helping Young People
After three years of diligent work and study, he earned his degree at age 36. He was proud of himself and his accomplishment, particularly considering where he came from.
Akhigbe was familiar with being born into a world filled with adversity, and had an ardent desire to help at-risk and low income youth achieve their own dreams. He founded A Boy and His Dream Foundation in Chicago.
Akhigbe and his colleagues perform speaking engagements and educate students at schools on adversity, anger management, life skills, and career readiness.
He and his organization also work on combating malnutrition in Africa.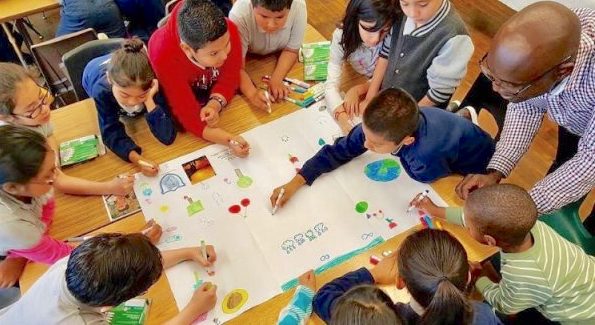 The organization also features a scholarship program, which is currently supporting eight students. Akhigbe encourages the young people he works with to push themselves despite their circumstances.
"Don't allow adversity to define who you are. Just because you don't have the means to further your education right now doesn't necessarily mean that you're going to be poor for the rest of your life. As long as you get up and try, there's bound to be a change," Akhigbe said.
Akhigbe believes education is the key to making positive change and success. Furthermore, he strongly advises the children he works with to stay out of trouble so they can achieve their dreams.
"I hope my story will inspire others," Akhigbe said.