The use of electronic cigarettes, or E-cigarettes, is associated with wheezing in adults, according to a new study.
Researchers with the University of Rochester Medical Center have discovered that vapers are nearly twice as likely to suffer wheezing and difficulty breathing compared with those who do not smoke or use E-cigarettes.
Study author Deborah J. Ossip said the discovery is consistent with prior research that suggests vaping can damage lung cells.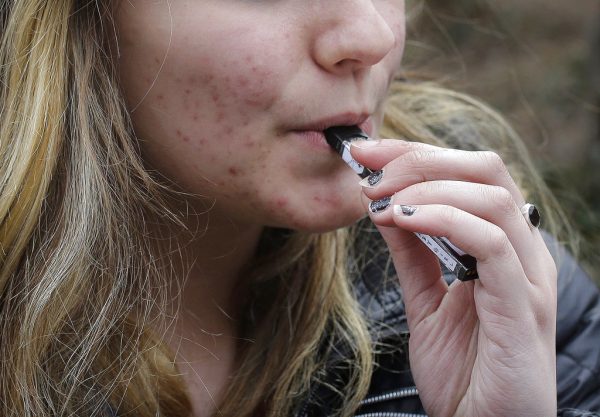 "The take-home message is that electronic cigarettes are not safe when it comes to lung health," said Ossip, a tobacco research expert and professor in the Department of Public Health Sciences at the University of Rochester Medical Center
The researcher said that the "changes we're seeing with vaping, both in laboratory experiments and studies of people who vape, are consistent with early signs of lung damage, which is very worrisome."
Wheezing, according to the Mayo Clinic, is described as a high-pitched sound made while breathing.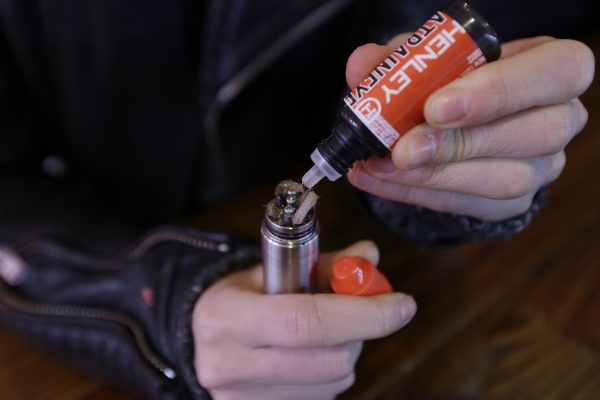 "It's often associated with difficulty breathing. Wheezing may occur during breathing out (expiration) or breathing in (inspiration)," says the clinic's website.
Meanwhile, wheezing is typically "a precursor to other serious health conditions such as emphysema, gastro-esophageal reflux disease, heart failure, lung cancer, and sleep apnea," said the University of Rochester in a news release.
The National Center for Health Statistics' data shows that about 13 percent of American adults have smoked E-cigarettes at least once and 4 percent currently use them.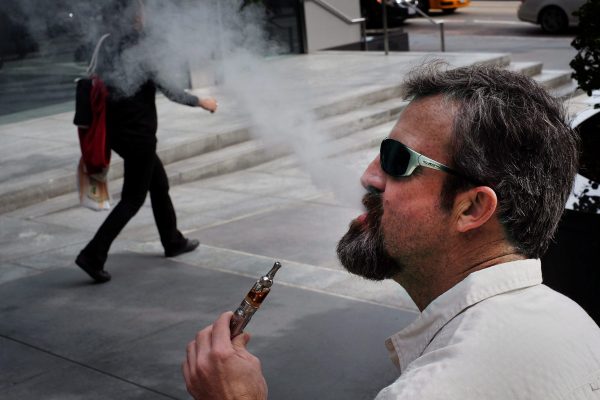 What's more, data from the United States shows that younger people are vaping. According to the Centers for Disease Control and Prevention (CDC), in 2018, E-cigarette usage increased by 78 percent among ninth to 12th graders and about 48 percent in sixth to eighth graders.
Vaping is marketed as a safer alternative to smoking cigarettes, but researchers have pointed out that much still is not known.
Data analyzed by the University of Rochester of 28,000 American adults who took part in a survey showed that adult vapers were 1.7 times more likely to experience wheezing and similar respiratory problems than those who don't vape.
"With the emergence of small, sleek vaping devices like Juuls that are used with nicotine pods in hundreds of different flavors (popular flavoring chemicals include fruit, candy and dessert), [study author Irfan Rahman, Ph.D.] fears the number of young people who vape will continue to grow and that serious health consequences, including allergies, loss of immunity, and subsequent infections will follow," the news release stated.
FDA Crackdown
The U.S. Food and Drug Administration said in November 2018 it will carry out a new effort to crack down on the sale of most flavored versions of E-cigarettes as well as menthol cigarettes.
The restrictions are aimed mainly at reducing smoking in kids: About half of teens who smoke cigarettes choose menthols, and flavored e-cigarettes have been blamed for a recent increase in teen vaping rates, according to The Associated Press.
"I will not allow a generation of children to become addicted to nicotine through e-cigarettes," Scott Gottlieb, commissioner of the Food and Drug Administration, said in a statement.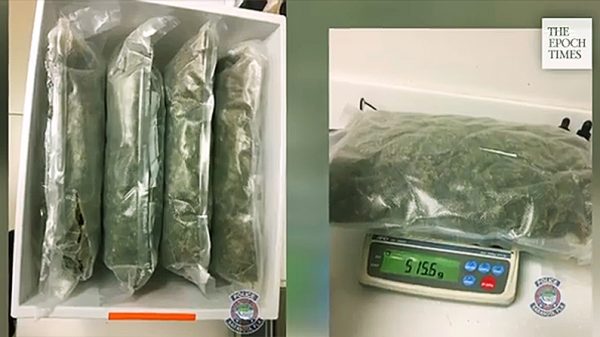 Gottlieb called for additional steps to prevent the marketing of e-cigarettes directly to kids and online sales to minors. He also proposed beefing up measures to ensure that convenience stores and some other retailers do not sell e-cigarettes in kid-friendly flavors such as cherry and vanilla. They could still be sold in vape shops or other businesses that do not admit minors.
The Associated Press contributed to this report.