Scientists have long warned of the environmental impact of overseas shipping.
But now, a new type of car carrier has been designed by Swedish researchers with the aim of reducing that impact. The ship, dubbed Oceanbird, utilizes massive "wings" as its primary mode of propulsion rather than conventional engines.
According to shipbuilder Wallenius Marine, the design will reduce CO2 emissions by an estimated 90 percent compared to other cargo ships. It will still rely on engines at a much reduced capacity for maneuvering, however.
The carrier's futuristic-looking wing sails can swivel 360 degrees without touching each other to catch the wind and can extend to a breathtaking height of 260 feet into the air.
That will make Oceanbird the tallest wind-powered vessel ever built.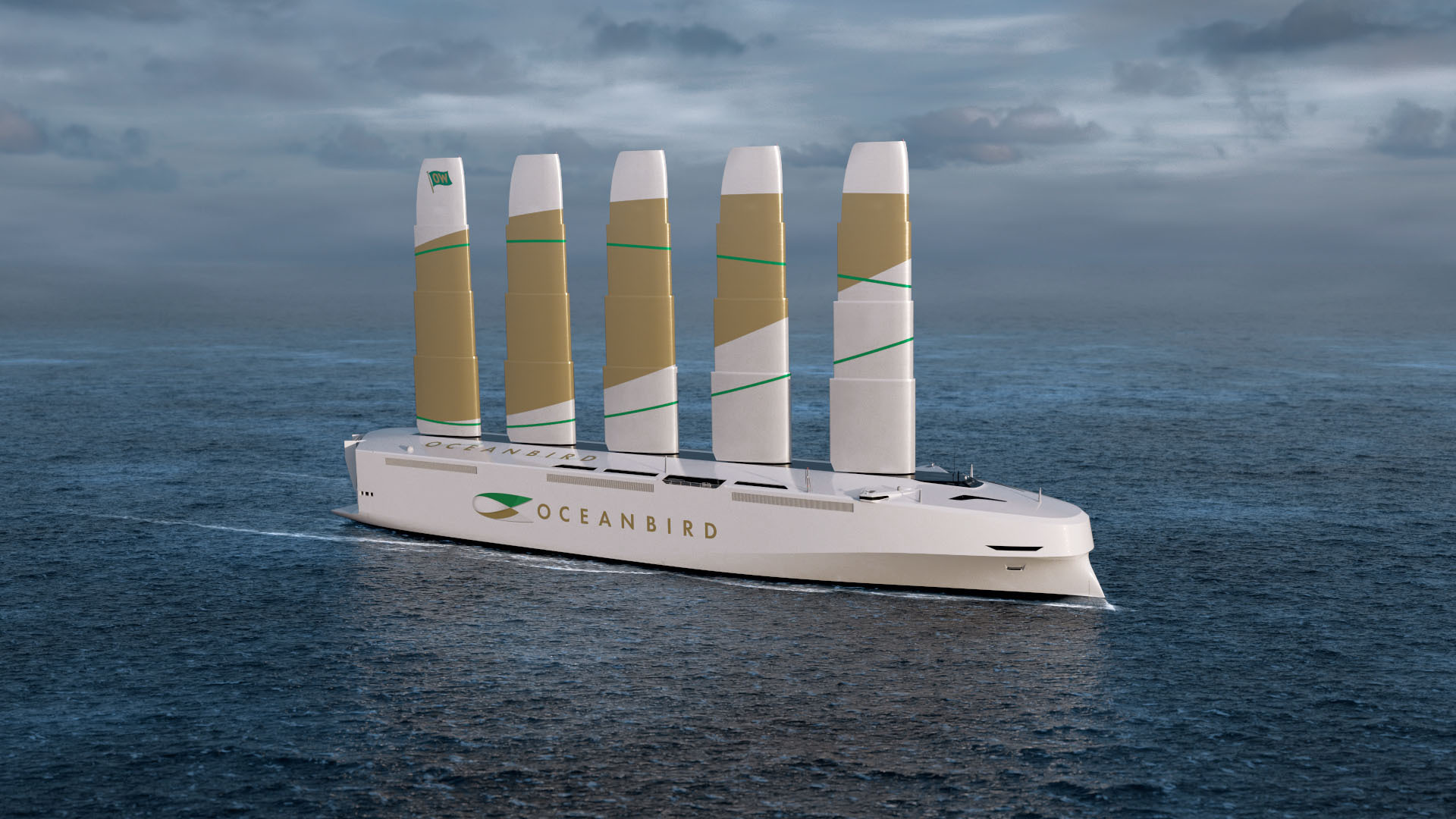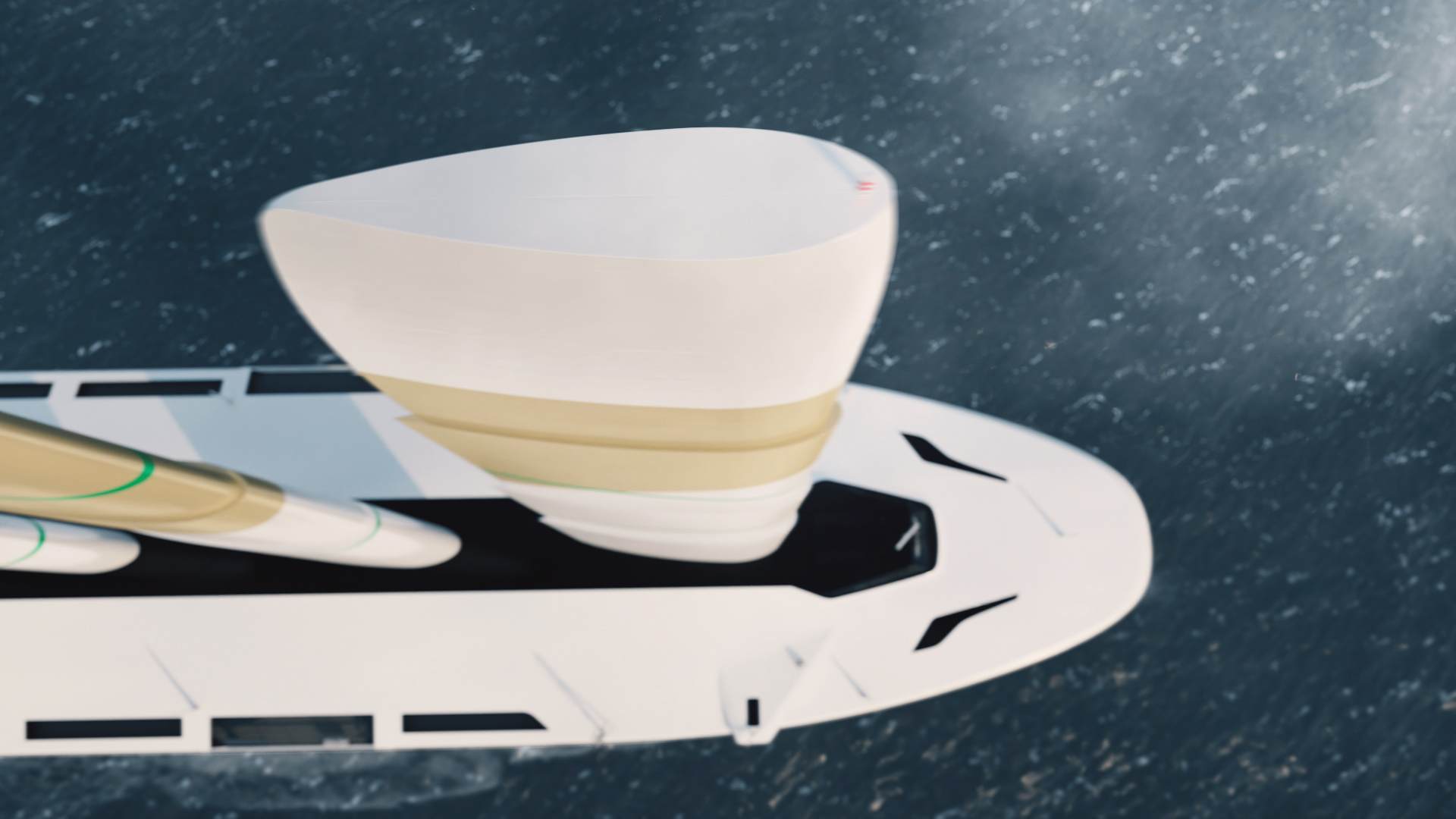 These huge metal sails use similar aerodynamic principles as airplane wings, and can be telescopically retracted by 195 feet, allowing the ship to sail under bridges, or withstand rough weather.
"This ship, at the top of the mast, will be more than 100 meters (328 feet) above the water surface," says Mikael Razola, naval architect and research project manager for Oceanbird at Wallenius Marine. "When you move up into the sky that much, wind direction and velocity change quite a lot."
The car carrier design specifies a length of 650 feet with a capacity of up to 7,000 vehicles (conventional carriers can hold 8,000 cars). However, the manufacturer says the design of the transatlantic car carrier can apply to other kinds of vessels, including cruise ships.
(Courtesy of Wallenius Marine)
The size of the wind-catching wings might seem extreme, but the steel and composite-material sails need to be at least this size in order to catch enough wind to propel the 35,000-ton ship forward. While not as powerful as conventional ships, Oceanbird will still manage 10 knots on the open sea, compared to the former's 17 knots.
Maritime Executive says that the biggest challenge for researchers was "creating a vessel where the rigging and hull work together as a single unit to harness the wind in the most efficient way possible."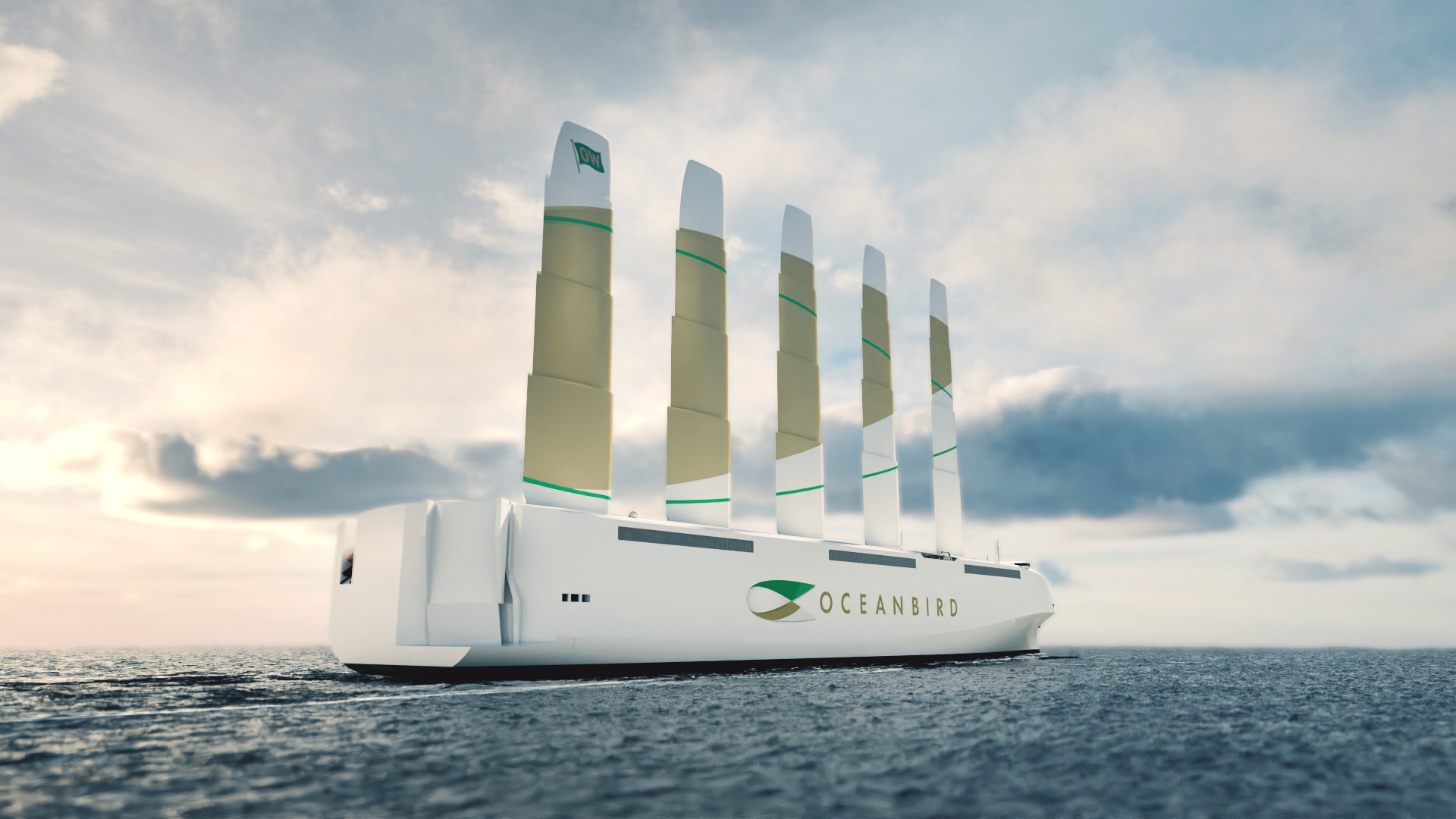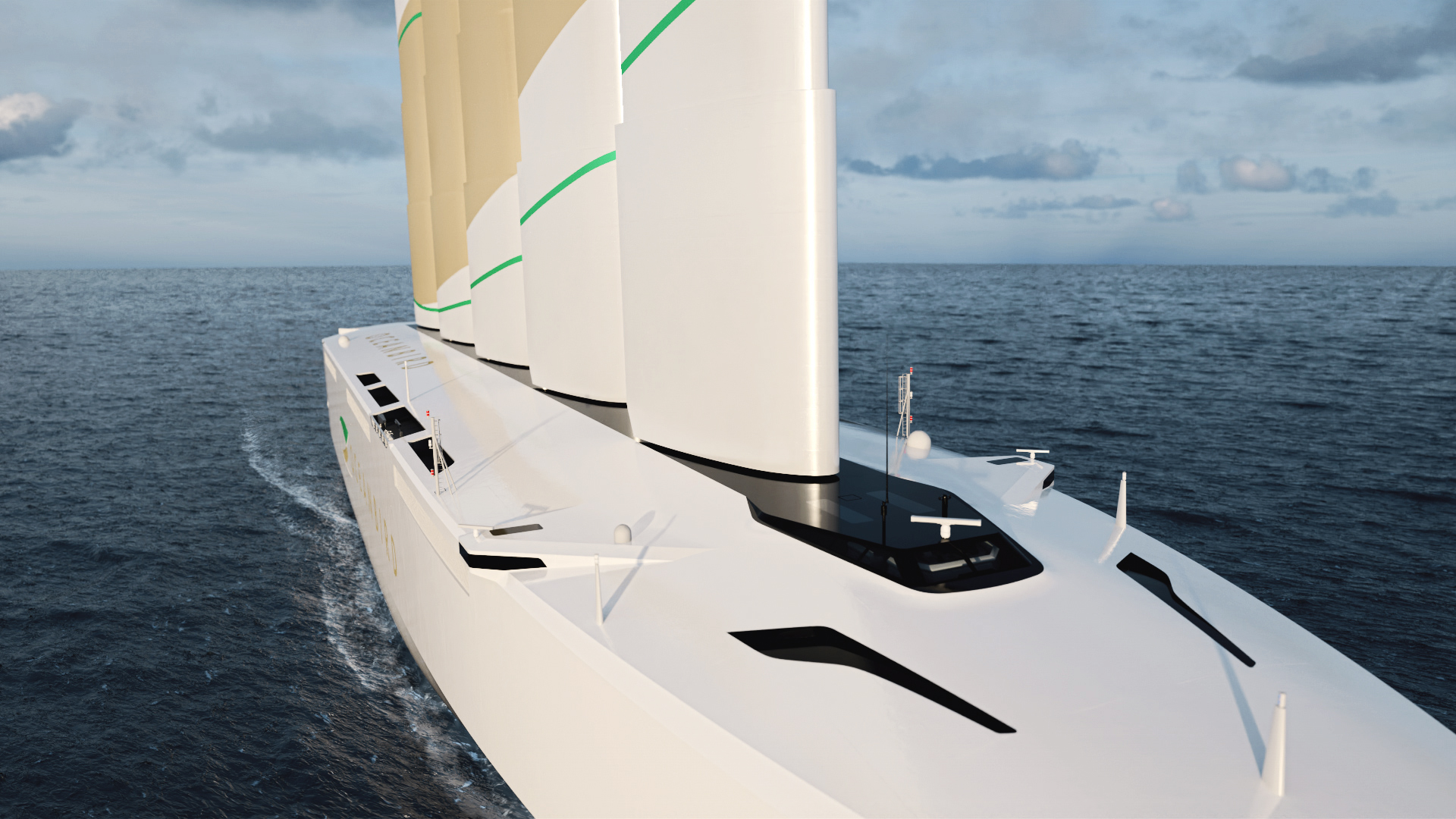 Thanks in part to the support and funding of the Swedish Transport Administration, scientists have pulled off the design. Despite challenges, Wallenius Marine launched a 7-meter-sized model last month, which they plan to test this fall.
According to Business Insider, Oceanbird will be ready to order by the end of next year, with the first vessel scheduled for delivery by late 2024.
Scientists are excited about the improvement on global impact this technology will offer. However, the trade-off is that this vessel will take 12 days to cross the Atlantic instead of 7 days with conventional cargo ships.
We would love to hear your stories! You can share them with us at emg.inspired@epochtimes.nyc