Mother's Day Card Messages: 14 Quotes and Sayings You Can Use to Thank Your Mom
April 29, 2014 3:01 pm Last Updated: July 18, 2015 5:15 pm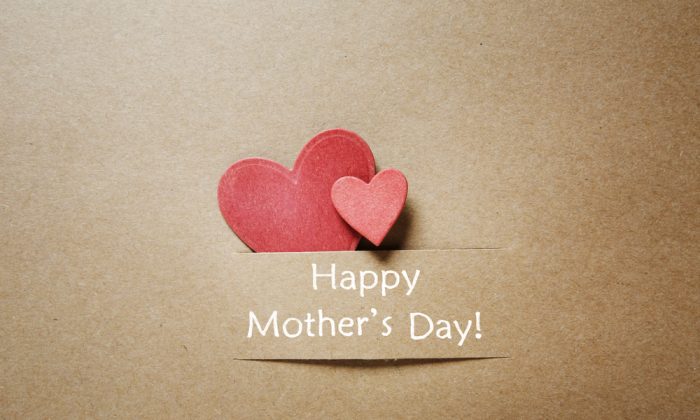 Mother's Day in the United States (and many countries around the world) is coming up on Sunday, May 11–and people are wondering what they should say to their moms in cards.
Luckily, there's lots of quotes and messages floating around that will make your mother happy that your thought of her.
Check out some below:
"All that I am, of hope to be, I owe to my angel mother" –Abraham Lincoln
"Being a full-time mother is one of the highest salaried jobs… since the payment is pure love." — Mildred B. Vermont
"A man loves his sweetheart the most, his wife the best, but his mother the longest." — Irish Proverb
"God could not be everywhere and therefore he made mothers." –Jewish Proverb
"Biology is the least of what makes someone a mother." — Oprah Winfrey
"Most mothers are instinctive philosophers." — Harriet Beecher Stowe
"Mothers hold their child's hands for a short while, but their hearts forever." –Unknown
"Wishing you the best Mother's Day ever!! You're the best mother a [son / daughter] could have ever asked for. Love [your name]." 
"Nobody beats your cooking! Nobody!! Have a great Mother's Day. Love [your name]."
"To the most caring, loving and generous mom in the whole world! Happy Mother's Day!! Love [your name]."
"Happy Mother's Day! Thanks for everything you do and have done for me. Love [your name]."
"Hey mom, thanks for everything. You're the best! I love you!"
"I love you and I love you being my mom."
"You fill so many roles as a mom. Sometimes you are chef, sometimes a maid, sometimes a mentor, sometimes a nurse, sometimes a counselor, and you'll always be my mom."
*Happy Mother's Day card via Shutterstock.