First-time mother Carolina Giraldelli and her husband welcomed their son Enzo into the world three years ago, and when she saw the rare birthmark darkening the left side of his face, she did not worry—not even once, she said.
On the contrary, the 38-year-old businesswoman from Cassemiro, Brazil, believes it is his strength, helping Enzo, who is now a toddler, build confidence. She considers it a blessing.
"I was happy and grateful. I felt in the bottom of my heart that that little mark wasn't serious, and we call it a 'Kiss of God!'" the mother told Caters News.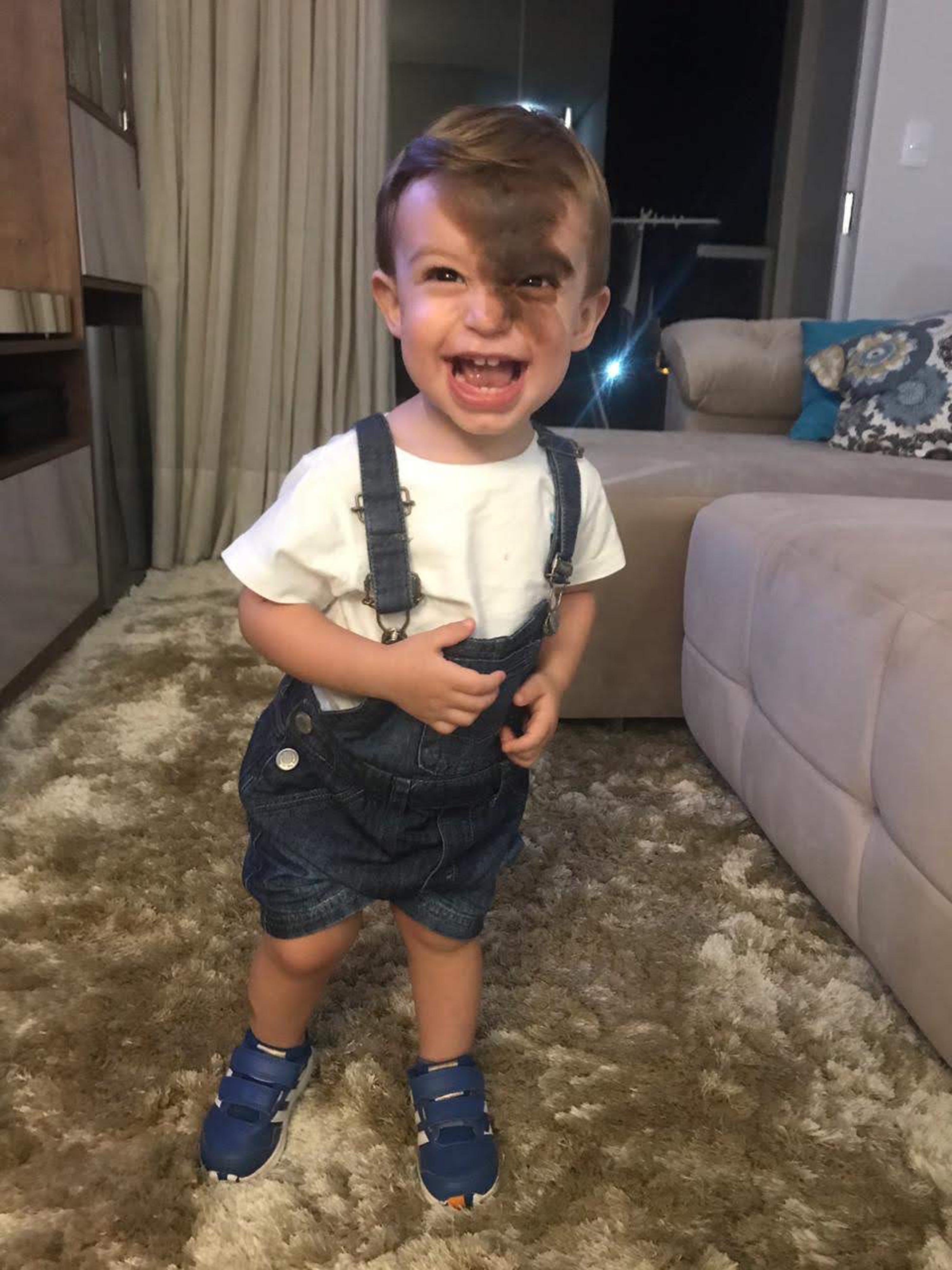 Building that emotional foundation was partly her doing, however, as she sought out creative ways, as a mother, to raise Enzo to believe in his own self-worth.
For the past two Mother's Days, Giraldelli has tried something rather unique; enlisting the help of a makeup artist, Enzo's mother had a large birthmark painted on her face, made to look just like Enzo's.
"I consider myself a little creative, and when Enzo was born, I wanted to do something different for him and have a record of it for me to show when he grows up," the mother shared.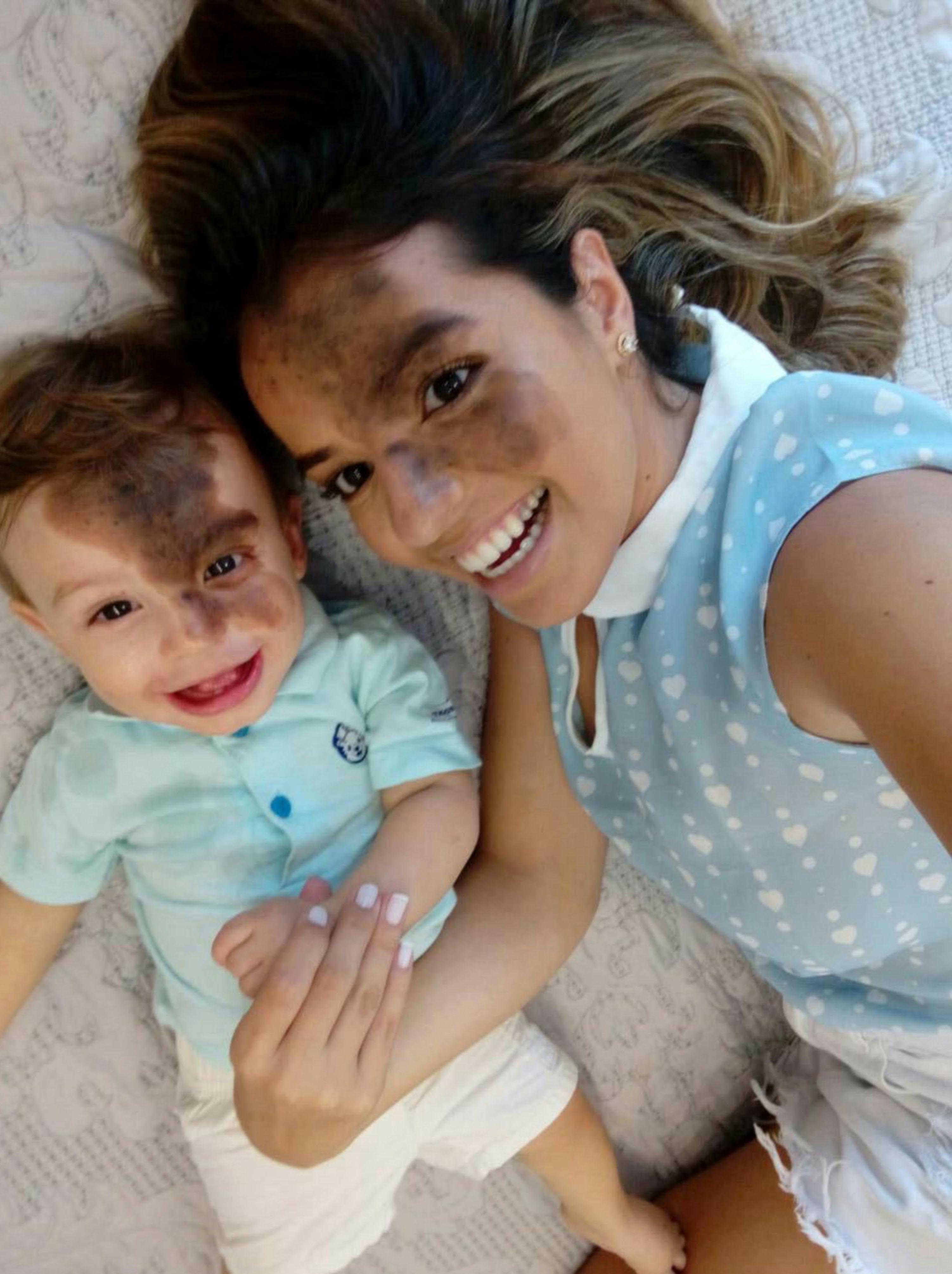 The mother often posts photos of Enzo and herself wearing the makeup as a way to spread awareness and help other parents understand the condition. Enzo's type of birthmark occurs in approximately 1 percent of infants worldwide, and 15 percent of those are on the head and neck, Caters reported.
Giraldelli has taught her son in other ways, as well, such as taking him in front of a mirror and telling him he's beautiful and intelligent. "Now that he talks and understands better, he repeats it every day," she says. "Enzo is Beautiful … Enzo is smart … Enzo is special … Enzo is kind … Enzo will help many people."
Her goal is to help her son build confidence, and already at school, his character is starting to show.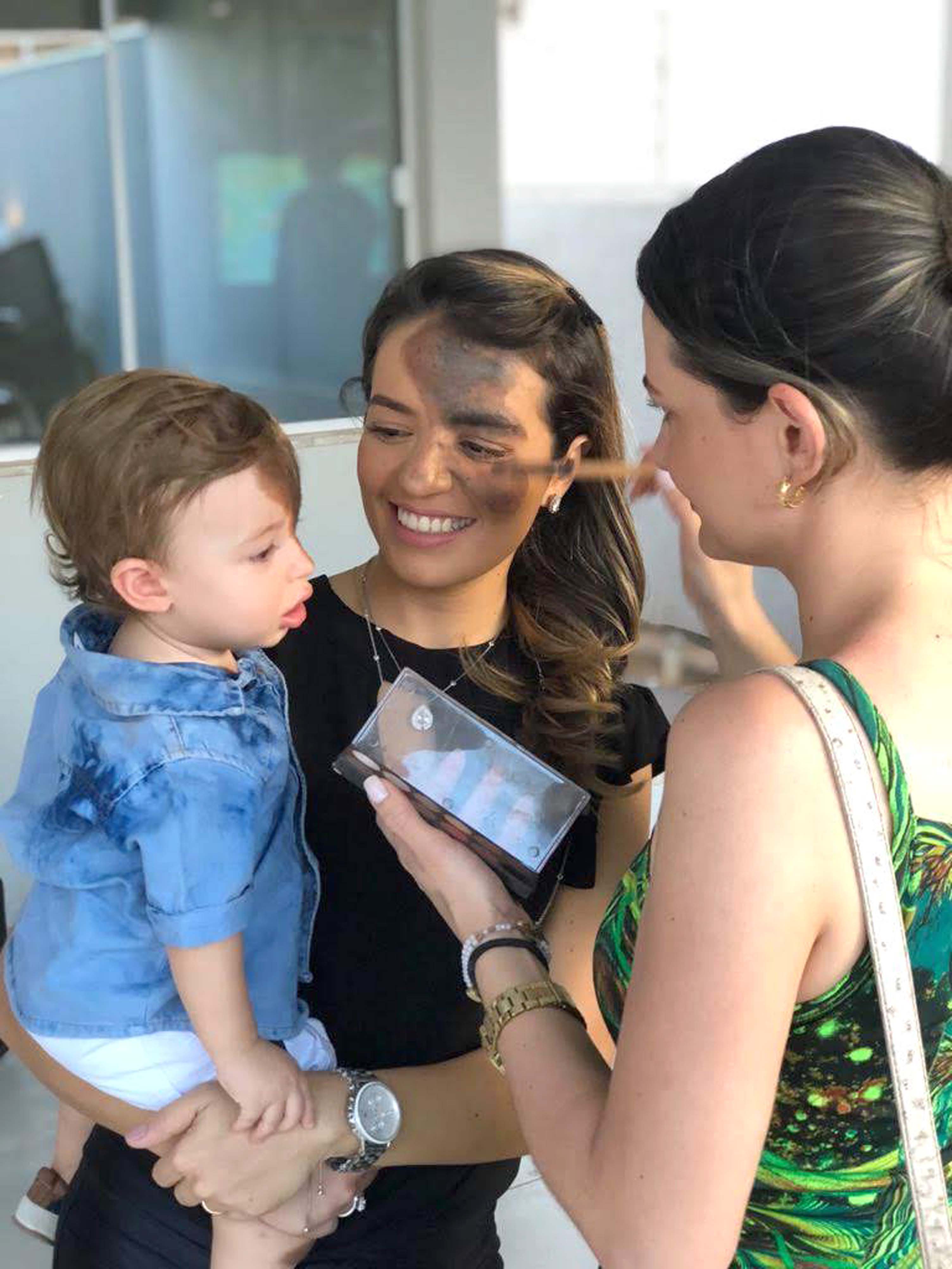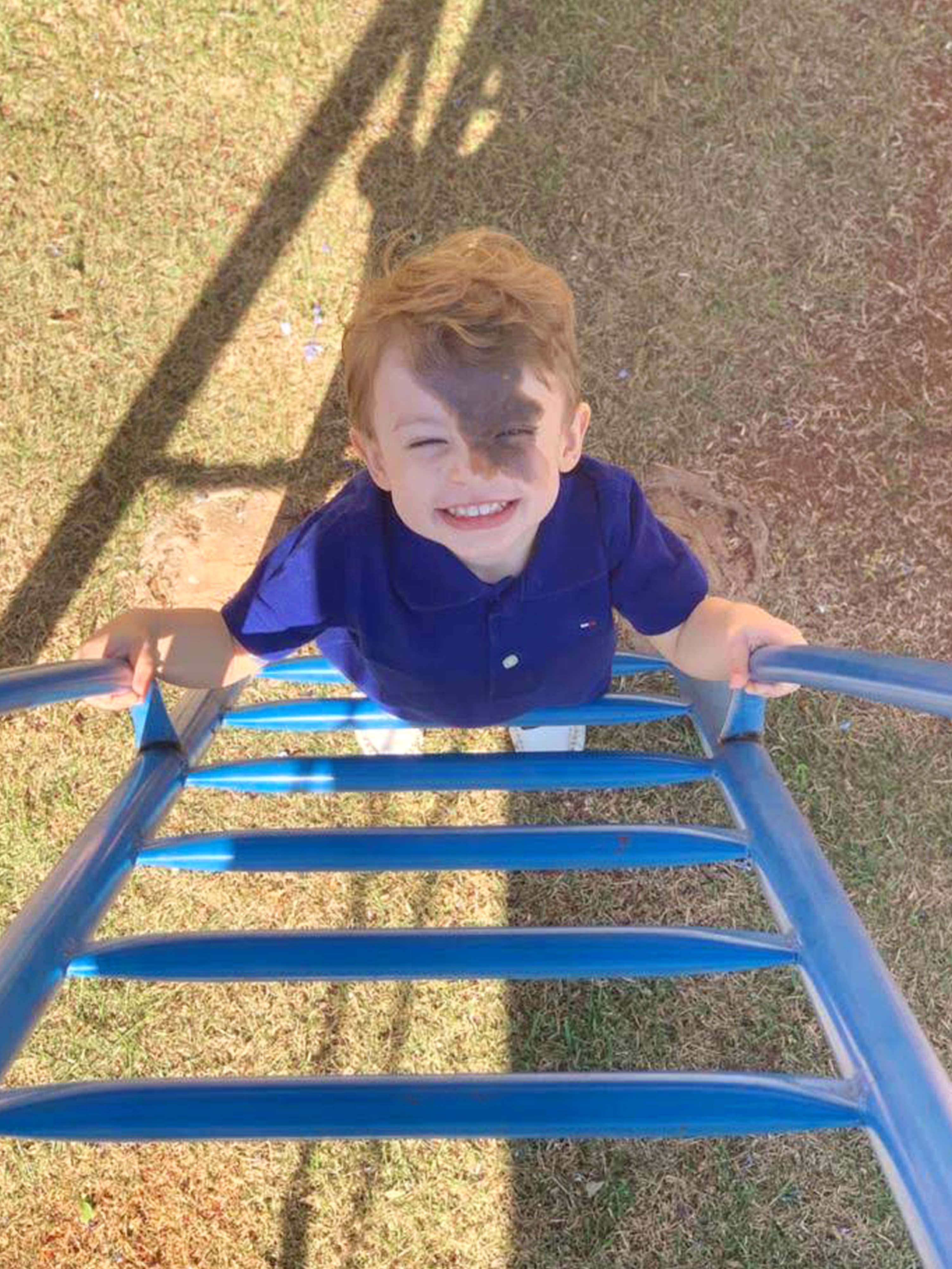 "He already goes to school and is super intelligent, has interaction with several children and people and can even ask him what is on his face, which he answers calmly!" Giraldelli said.
The mother adds, "He needs to have a very good emotional base so he faces no a problem in his life, rather take it as a gift from God and become a person of reference and strength."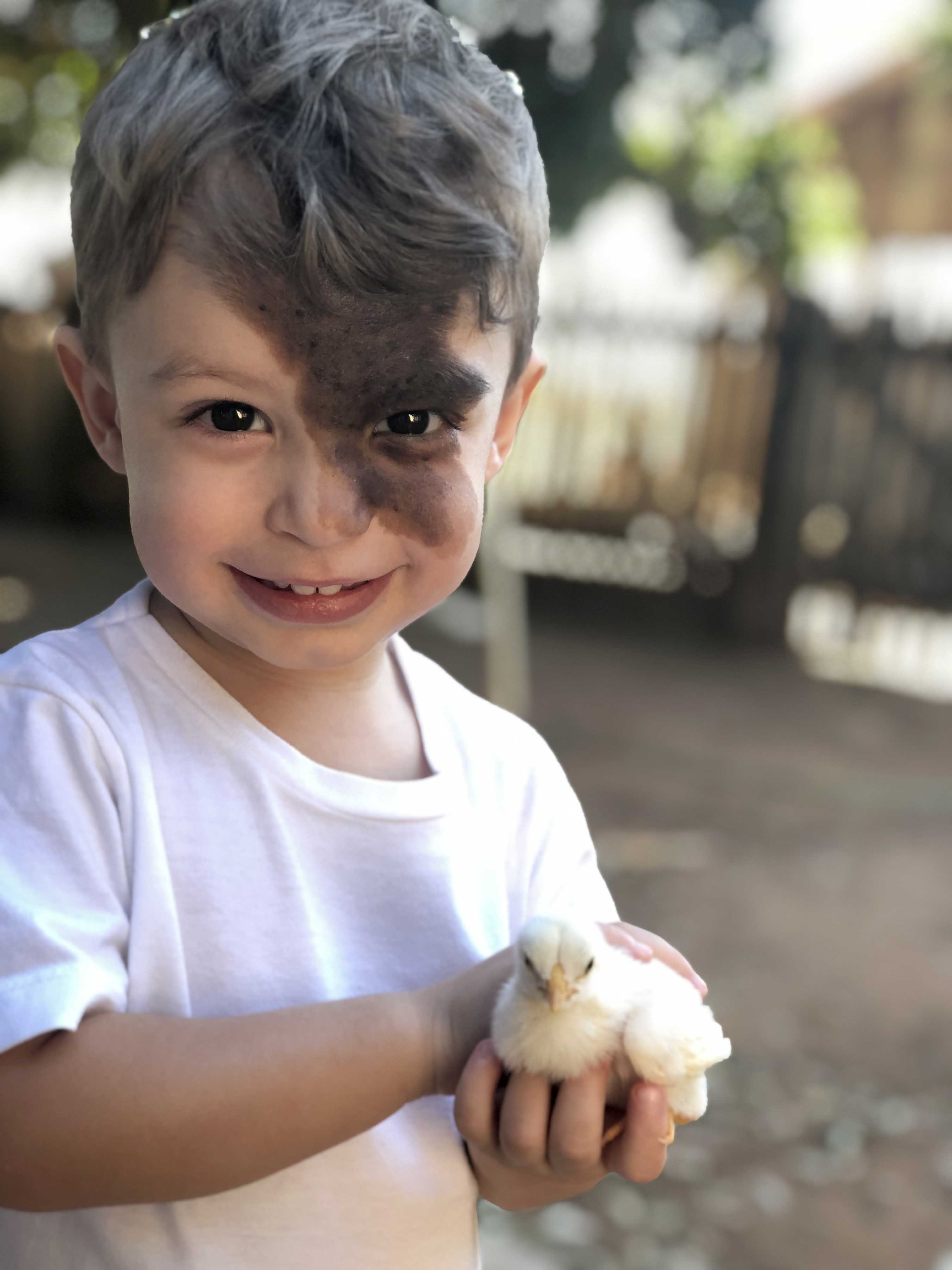 She has already received many positive messages for her attitude toward what some might consider a disadvantage, and she says that other parents have started to see their own children in a different light as a result. "Isn't it wonderful?" she marvels.
From the day her son was born to where he is today, Enzo was perfect in his mother's eyes.
"I felt incredible, I have never questioned or feel sad about it. I think his birthmark is perfect for me and the eyes of God"—words of wisdom that all parents and their children stand to benefit from.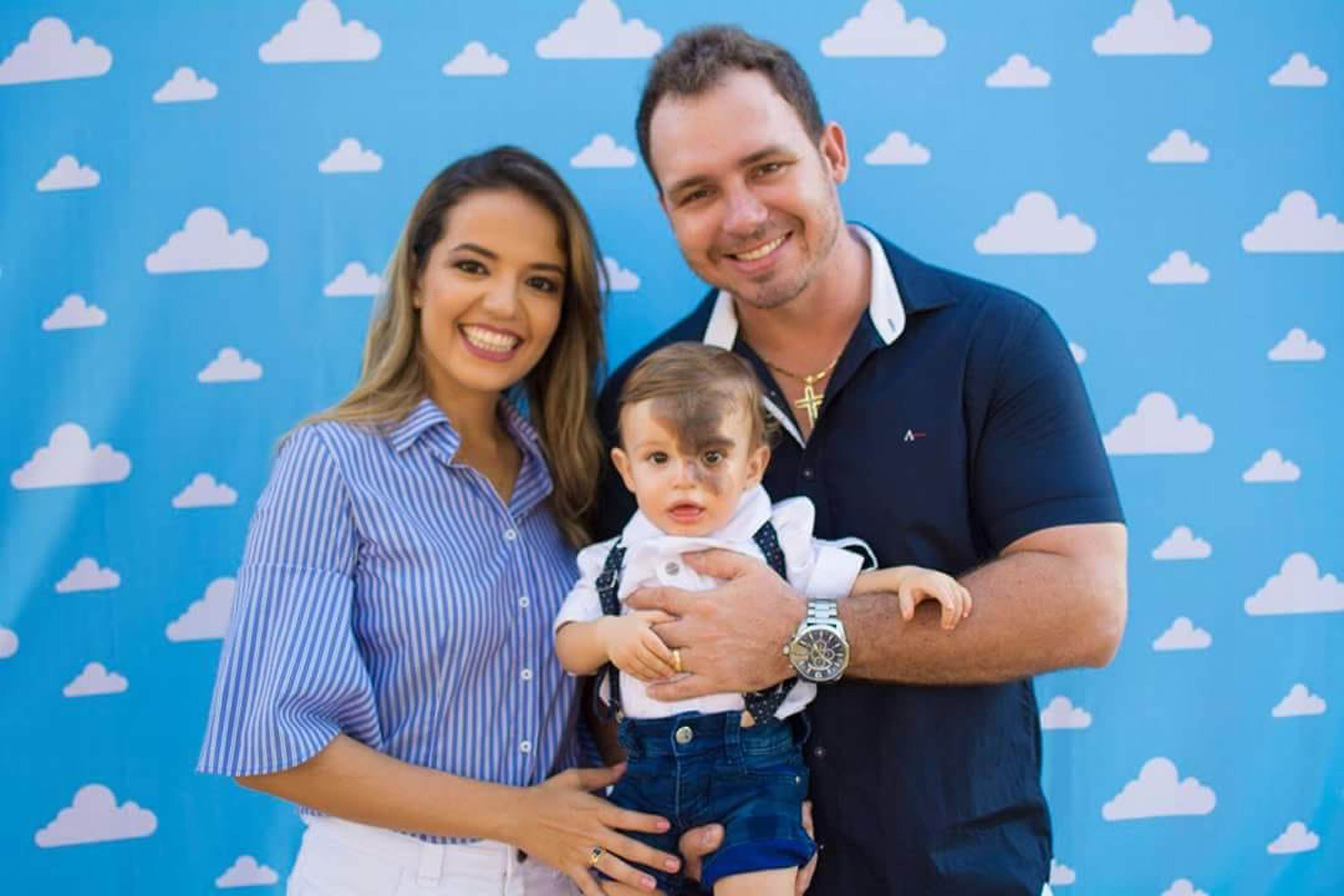 We would love to hear your stories! You can share them with us at emg.inspired@epochtimes.nyc