A Northern California mother fought off an attacker outside her apartment in Elk Grove, near Sacramento—an act police say likely saved not only her own life but also that of her 3-year-old daughter.
When Kim Santos was walking through the parking lot outside her apartment complex around 9 p.m. with her daughter, she says a man in a mask ran toward them and grabbed hold of her.
"Once he started running towards us I was like, 'What's happening?' in my head," she recounted to KTLA5, with a shaking voice and tears streaming down her face.
Santos struggled with her attacker, pushing her daughter aside as she attempted to fend the man off.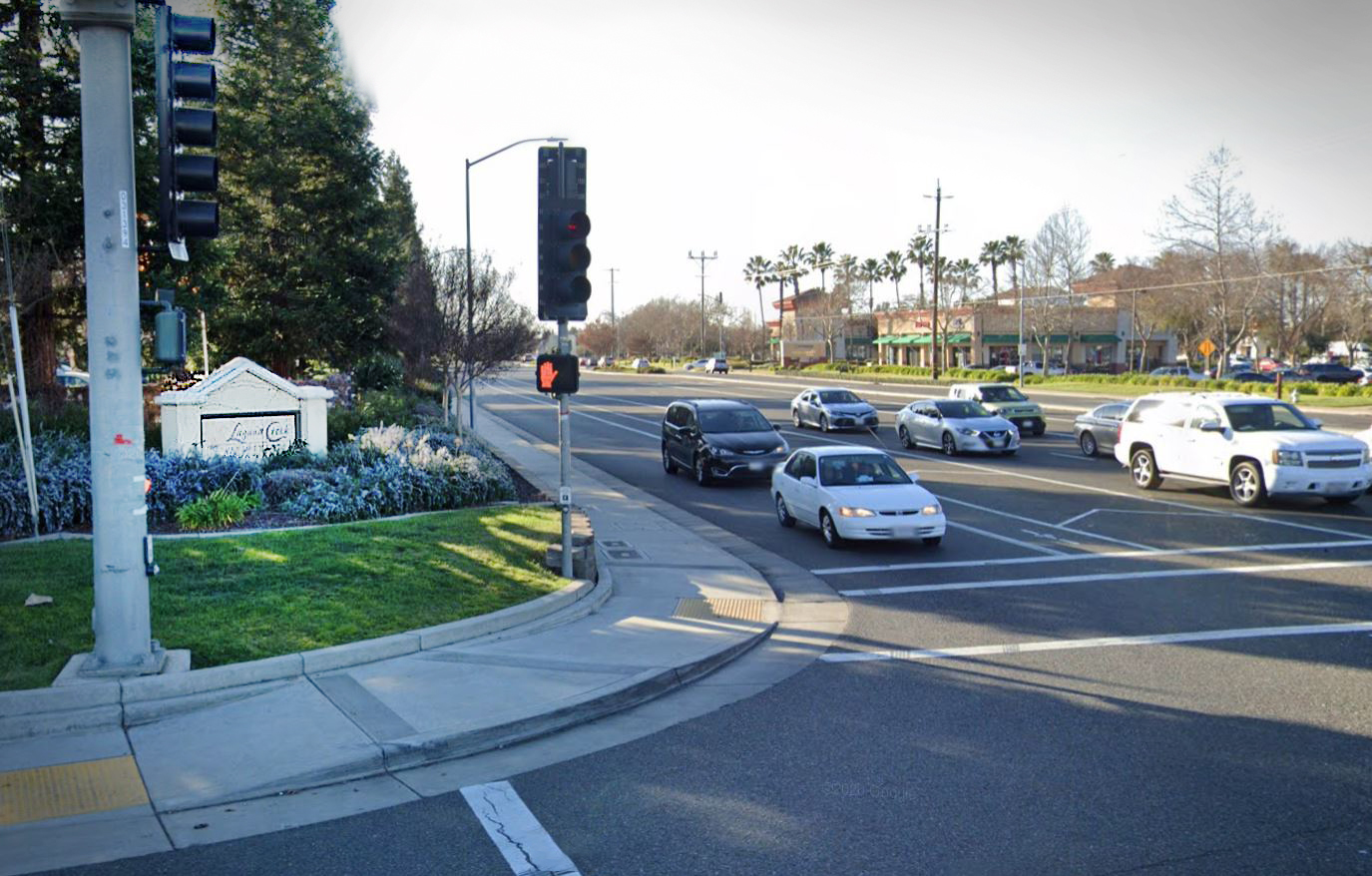 "I have bruises and cuts on my [thigh]," she said, "because he came to us full force."
But when the attacker snatched up her 3-year-old daughter, Santos says her motherly instinct kicked in with a vengeance. Too panicked to scream at first, she began kicking and punching with all her might.
"When he had grabbed both her and me that's when I kicked and kicked and I started punching," she told KTLA5.
In the struggle, Santos fought for both her own life and her daughter's, saying she knew she couldn't let the man drag them away.
"In my mind, I was like, 'No, this is not happening,'" she said.
Amid the sounds of screaming and crying from Santos and her daughter, the attacker eventually gave up and retreated, leaving them shaken but alive.
As he fled the scene, neighbors came out of the apartment complex in response to the sounds.
Elk Grove police say that Santos's decision to fight probably saved their lives.
"She did everything she could in that moment," said Hannah Gray, spokeswoman for Elk Grove Police Department. "We would encourage everyone to do the same."
In a tearful Facebook Live video, posted the same night as the attack, Santos begged of parents, "Always be prepared, no matter what. Because you never know."
Santos described her attacker as approximately 30 years old, with a medium build, Hispanic-like complexion, and black "poofy" hair. He was wearing a face mask and black-framed glasses.
Police are still tracking down the suspect.
"I hope we get to find this guy, because I don't want this happening to anyone else," Santos said. "This is a really scary thing."
After interviewing with KTLA5, Santos can be heard consoling her daughter, saying: "You did good, honey. Mommy will always protect you, all right?"
We would love to hear your stories! You can share them with us at emg.inspired@epochtimes.nyc