Starving Cat Covered in Dirt and Fleas Rescued From the Streets Has the Most Gorgeous Eyes
An adorable cat with two stunning eye colors found starving and covered in dirt and fleas on a street was rescued by a woman in Moscow, Russia.
Seryshka, a fluffy 5-year-old moggy, and her kitten were found by Zhanna Vershinina, a travel manager. The 30-year-old said that the hungry cat, which had a lot of fleas, was first hiding in a basement before going to the streets.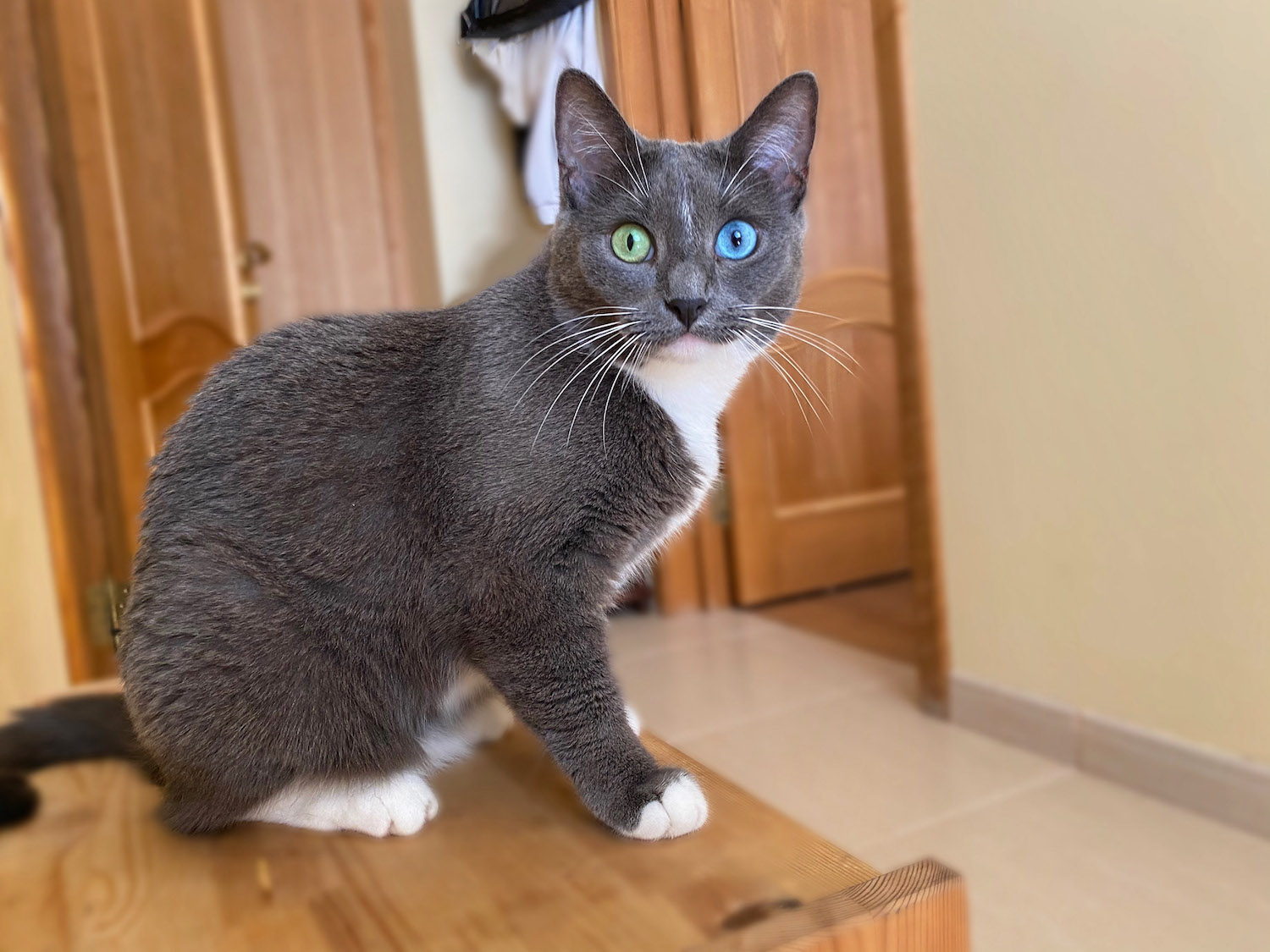 Looking at the kitten and cat's poor condition, Zhanna decided to take both of them home.
"It was love at first sight," she said.
After rescuing them, Zhanna gave the cats medicines and sterilized them. They were also checked by the vets.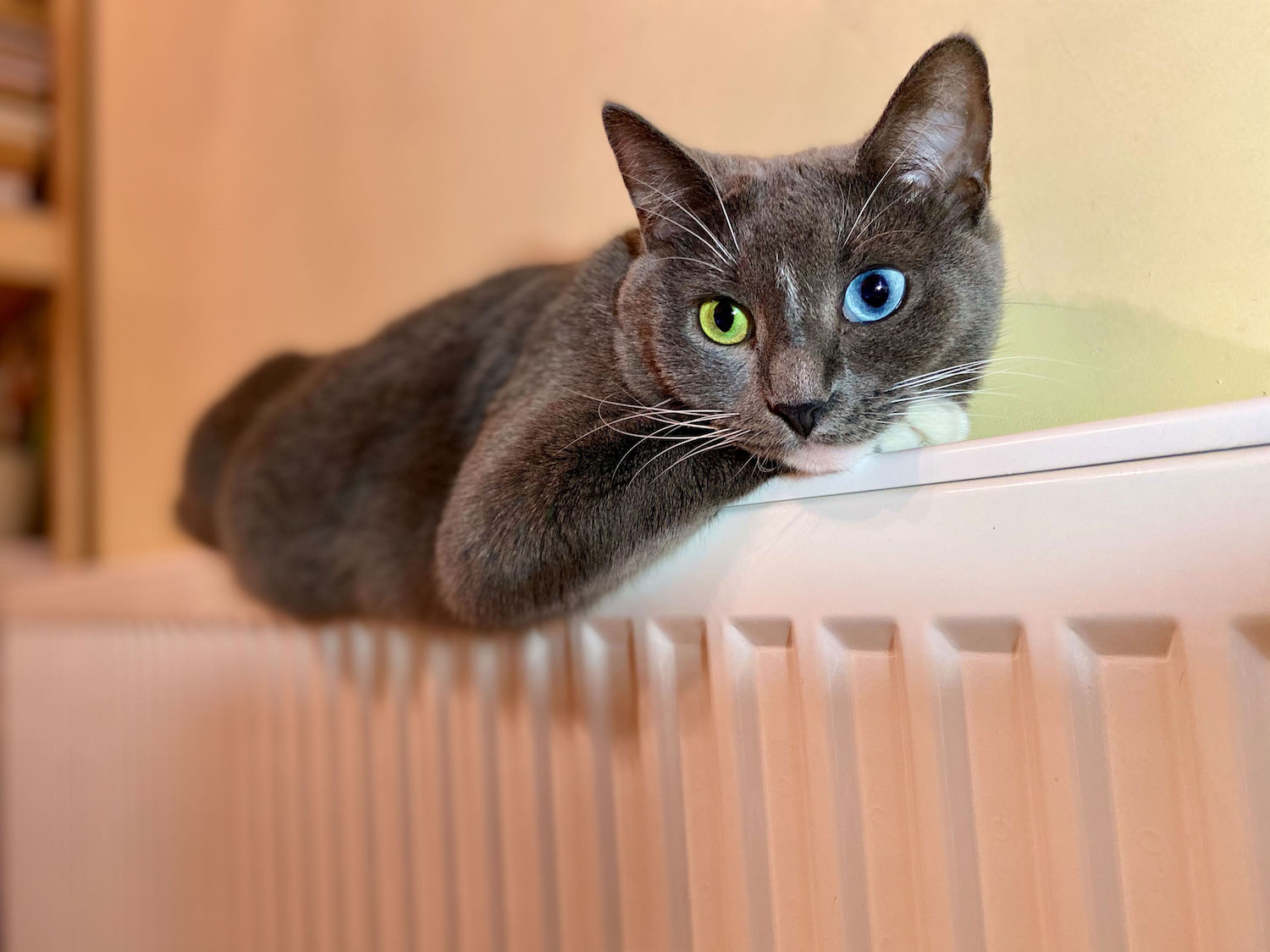 Seryshka's most eye-catching feature is her bi-colored eyes, which are blue and green. "I have never seen such beautiful and bright eyes before," Zhanna said.
The color of Seryshka's eyes is due to a condition called heterochromia iridis.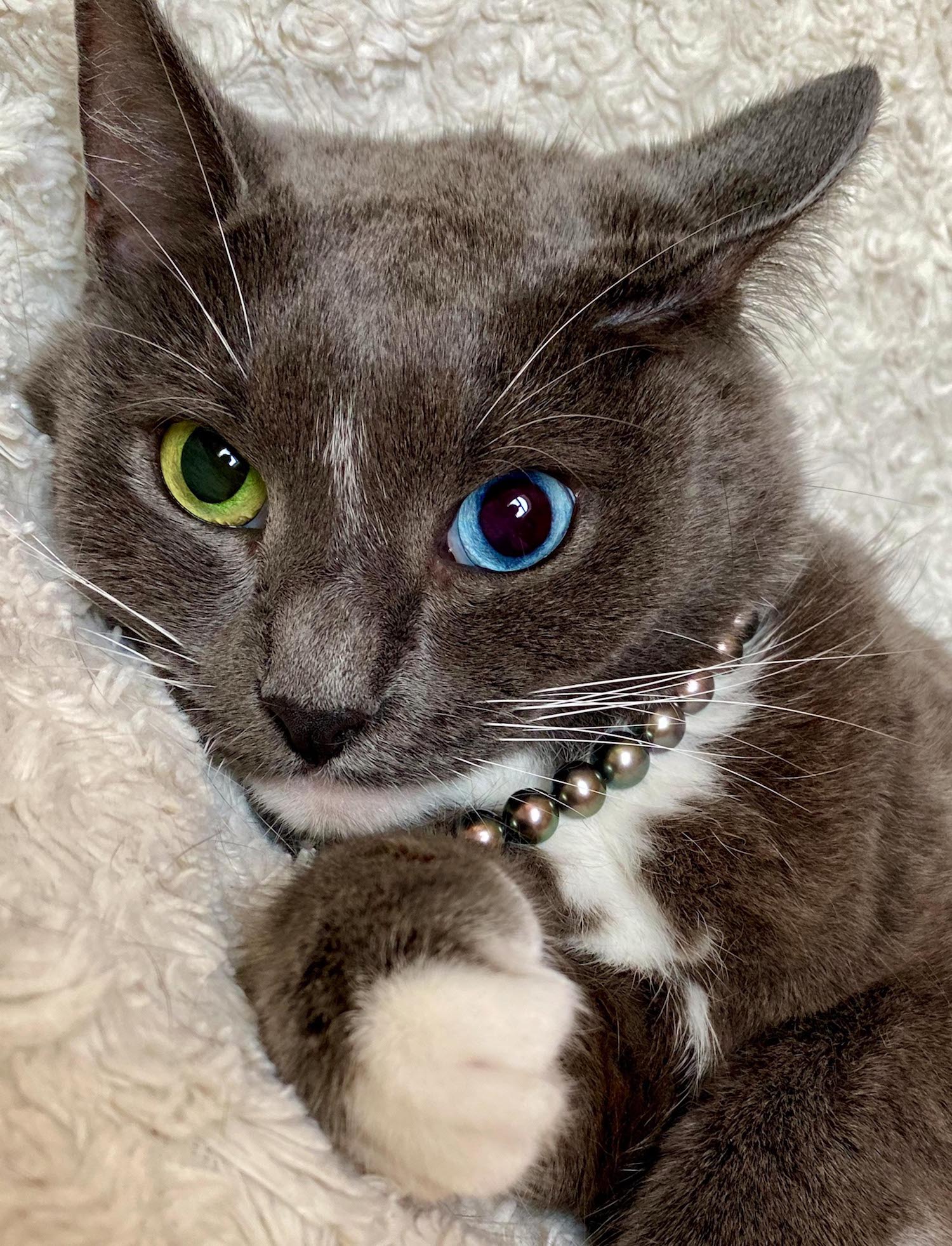 According to Medical News Today, heterochromia of the eye is caused by variations in the concentration and distribution of melanin, a pigment that gives color to eyes, hair, and skin. This condition can be present in both humans and animals.
The word heterochromia is derived from ancient Greek, where "heteros" means different and "chroma" means color.
It is known that most cases of heterochromia are present from birth when the condition is called genetic heterochromia. However, cats with this condition experience no medical condition.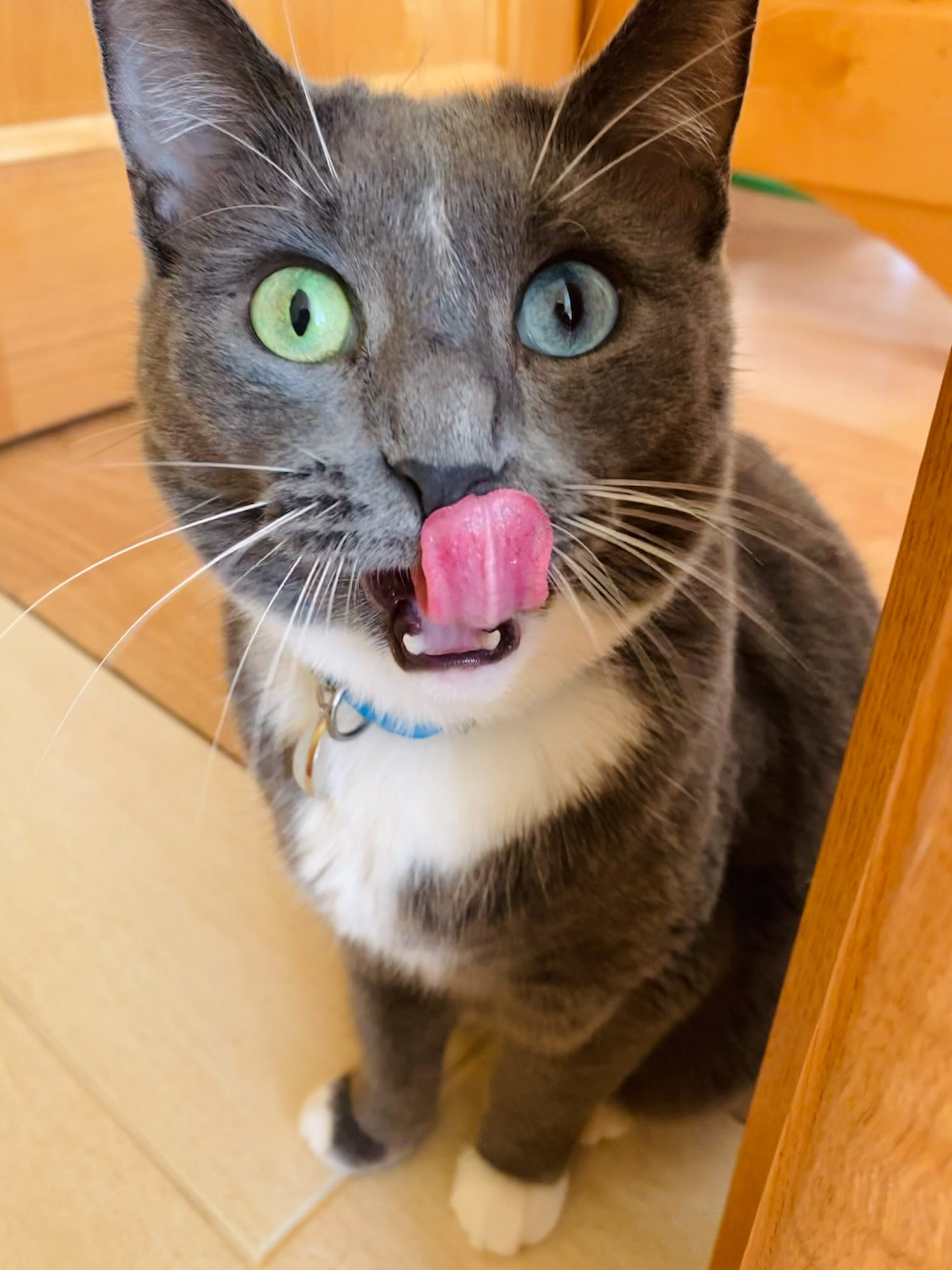 There is also a common misconception that odd-eyed cats are born with deafness in one year. However, that's not entirely true, as 60–70 percent of odd-eyed cats are able to hear.
Since being home at Zhanna's home, Seryshka and the kitten have been healthy, and their lives have changed dramatically as she and her sister continue to shower these once-homeless felines with all the love and support.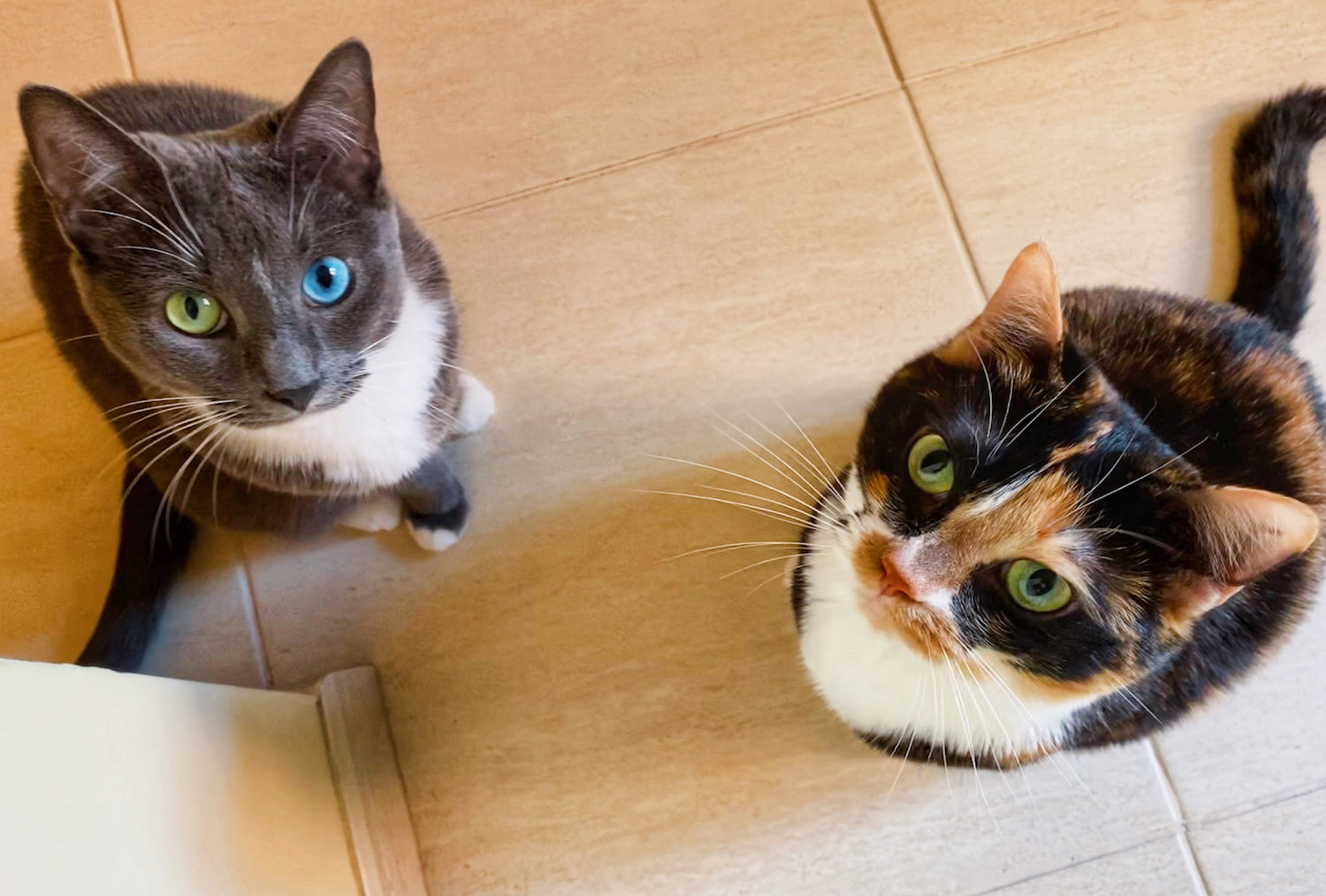 Zhanna shared that she provides the cat with delicious food and necessary vitamins. Additionally, she also gives them baths and makes sure they visit the veterinarian regularly.
The Moscow resident chronicles the felines' lives on Instagram, posting pictures of their hilarious antics.
Caters News Agency contributed to this story. This story was last updated in October 2020. 
Share your stories with us at emg.inspired@epochtimes.com, and continue to get your daily dose of inspiration by signing up for the Epoch Inspired newsletter at TheEpochTimes.com/newsletter