The westernmost city in Florida's Panhandle, Pensacola is barely located within the Sunshine State—it's hours from hotspots such as Disney World, South Beach, or the Florida Keys—but it's a perfectly Floridian destination nonetheless.
In fact, part of Pensacola's appeal is the fact that it straddles the border of Alabama, part of Florida on paper, and yet is closer to the small Southern town of Mobile than any of the world-famous tourist attractions within its own state.
Pensacola is a place where you can get away from it all, where the sand gleams as white as sugar and the water sparkles like emeralds. There are centuries of history, beaches galore, and lots of outdoor activities, so it's especially beloved by families and couples.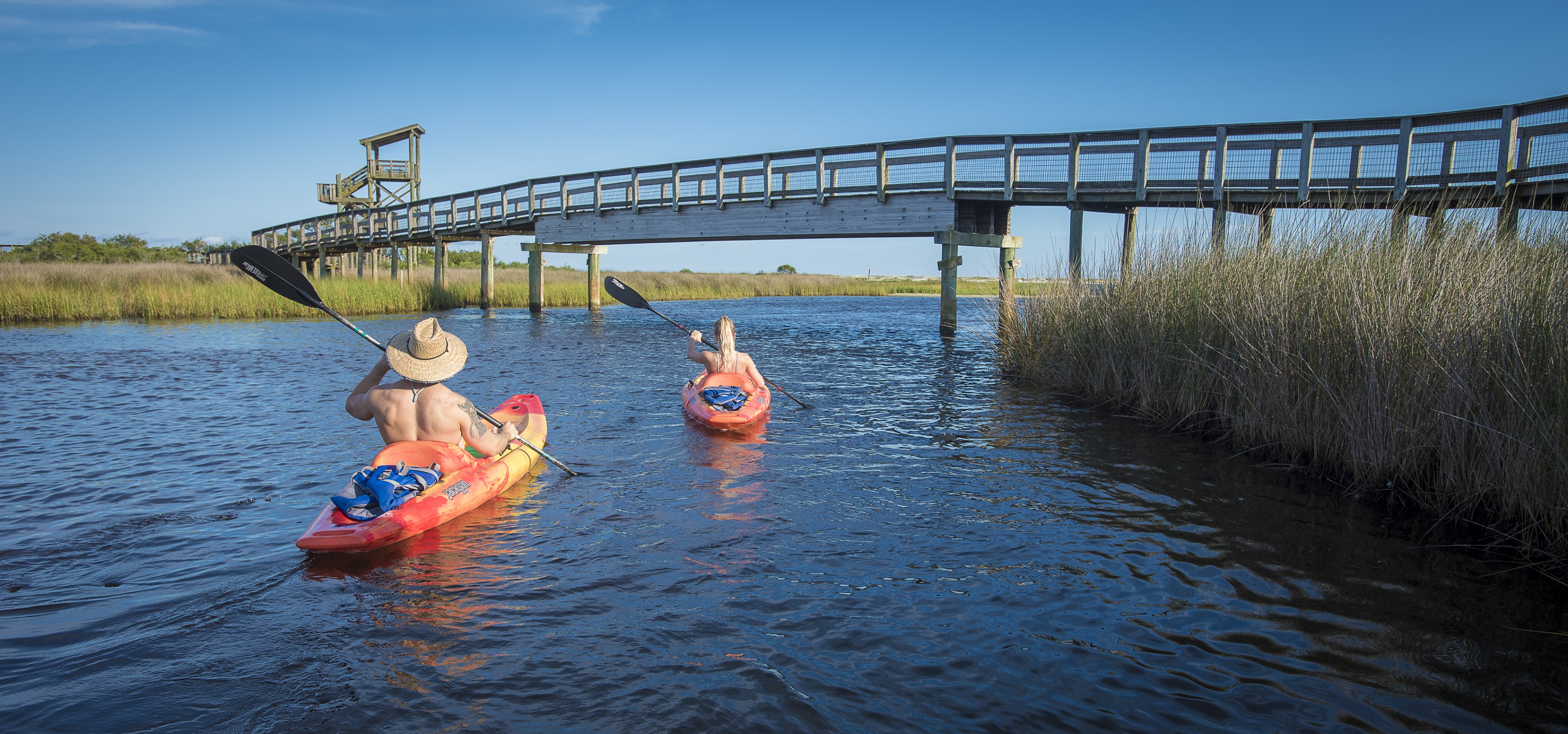 Explore the History of the Panhandle
You might hear Pensacola referred to as "The City of Five Flags": flags of the governments of Spain, France, the United Kingdom, the Confederate States of America, and the United States of America have all flown over the city at different points since its inception—which was quite some time ago.
Believe it or not, Pensacola was historically known as America's First Settlement. Some claim there's a chance the city is older than St. Augustine, which has long laid claim to the title of "America's oldest city" since it was officially founded in 1565 and has been continuously inhabited ever since Ponce de Leon arrived in 1513.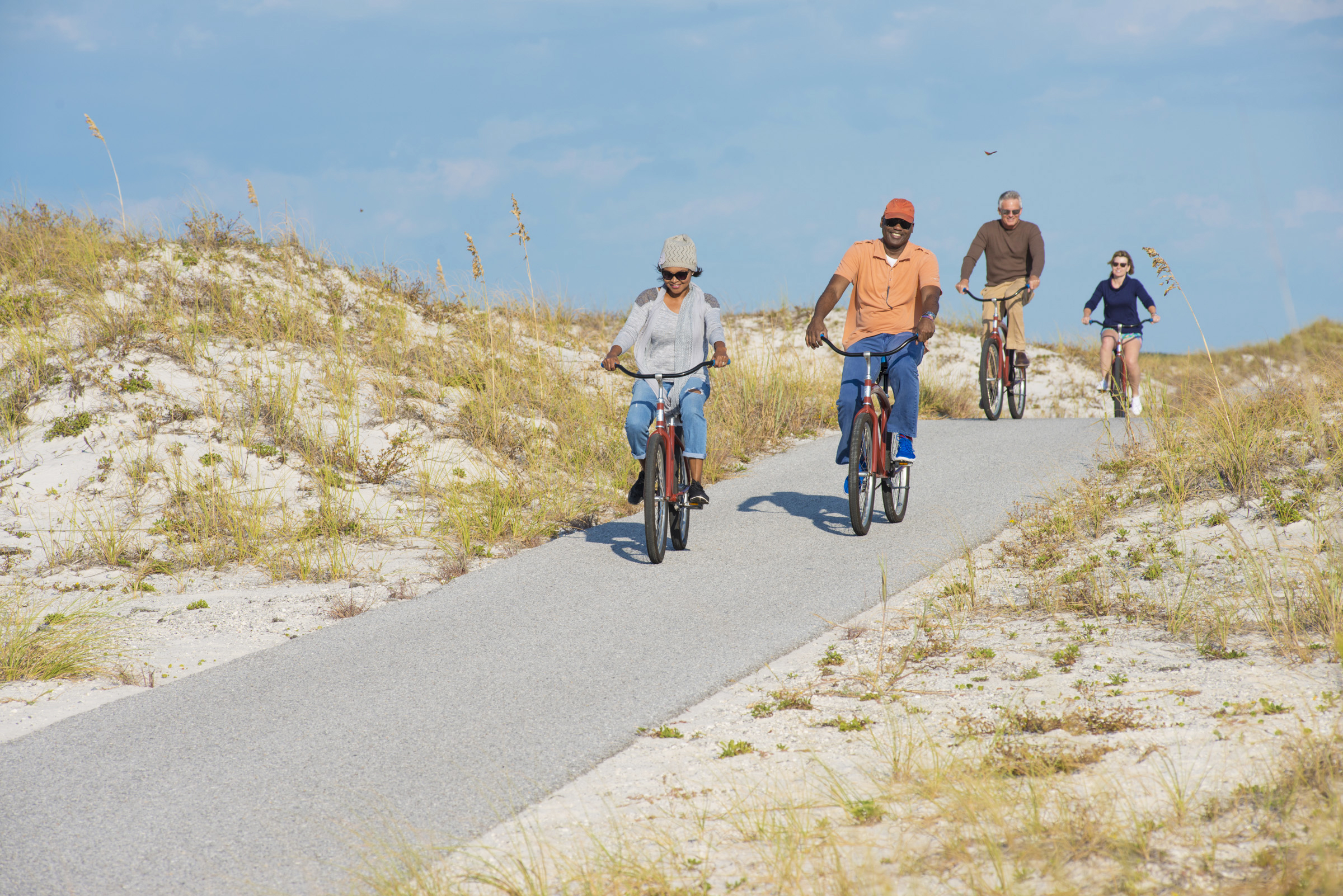 However, a study out of the University of West Florida suggests that actually, Pensacola may be the oldest city: Spanish explorer Tristán de Luna established his colony there in 1559. While St. Augustine likely won't relinquish its long-held title to Pensacola anytime soon, the centuries-old history of this Panhandle city is still worth exploring.
Head to the Pensacola Historic Village in Pensacola's historic downtown to do just that. Great for people of all ages to learn more about the history of the area, the 8.5-acre designated historic site has 28 preserved buildings and museums to wander through, dating from colonial times through the World War II era.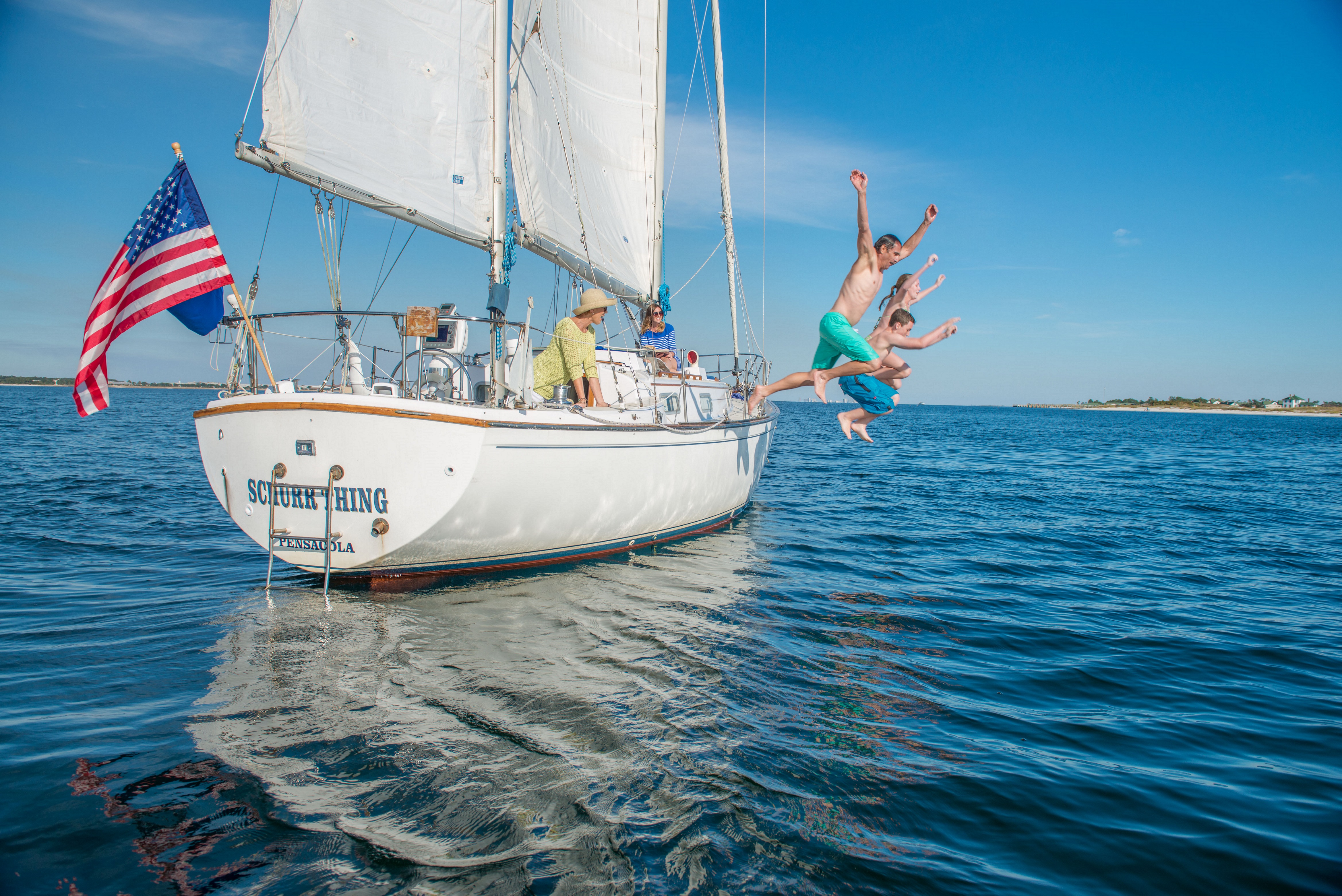 Another stop for history buffs should be the T.T. Wentworth, Jr. Museum, Historic Pensacola's flagship museum. It's housed in a three-story Mediterranean Revival building (the former Pensacola City Hall) that was built in 1907; it covers general history, with the first floor home to an exhibit on the archaeology, history, and preservation of Historic Pensacola and the two floors above hosting rotating and traveling exhibits.
On a visit to Pensacola, you can also tour Fort Pickens (nestled on the Gulf Islands National Seashore and therefore accessible by foot and boat), Fort Barrancas, the Arcadia Mill from the 1800s, and even the 177-step Pensacola Lighthouse, which was built in 1859 and now offers sprawling views of the Gulf Coast.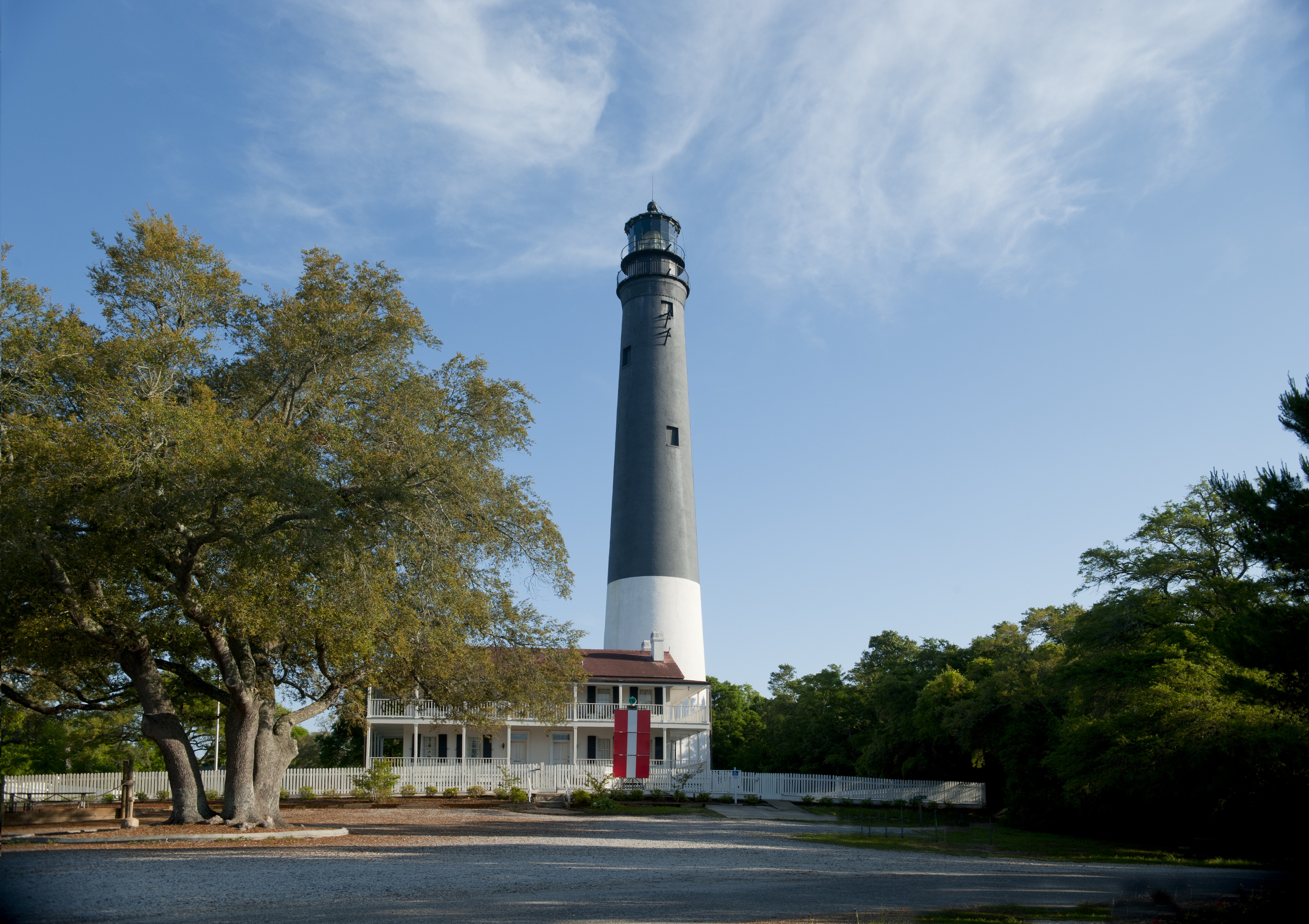 Outdoor Beachside Dining Year-Round
You may work up an appetite with all that mental transportation to the past. Luckily, Pensacola has a lot of great eateries on offer, even during these strange times—outdoor dining was the trend here long before the onset of the pandemic, and you can dine with your toes in the sand any month of the year thanks to the state's perennial sunshine.
One iconic stop—a must-visit on any trip to Pensacola—is Flora-Bama, a landmark honky-tonk and one of the most famous beach bars in the world. Located in Perdido Key on the state line separating Florida and Alabama, it's a popular spot for live music, outdoor activities, food, frozen drinks, and unbeatable sunset views.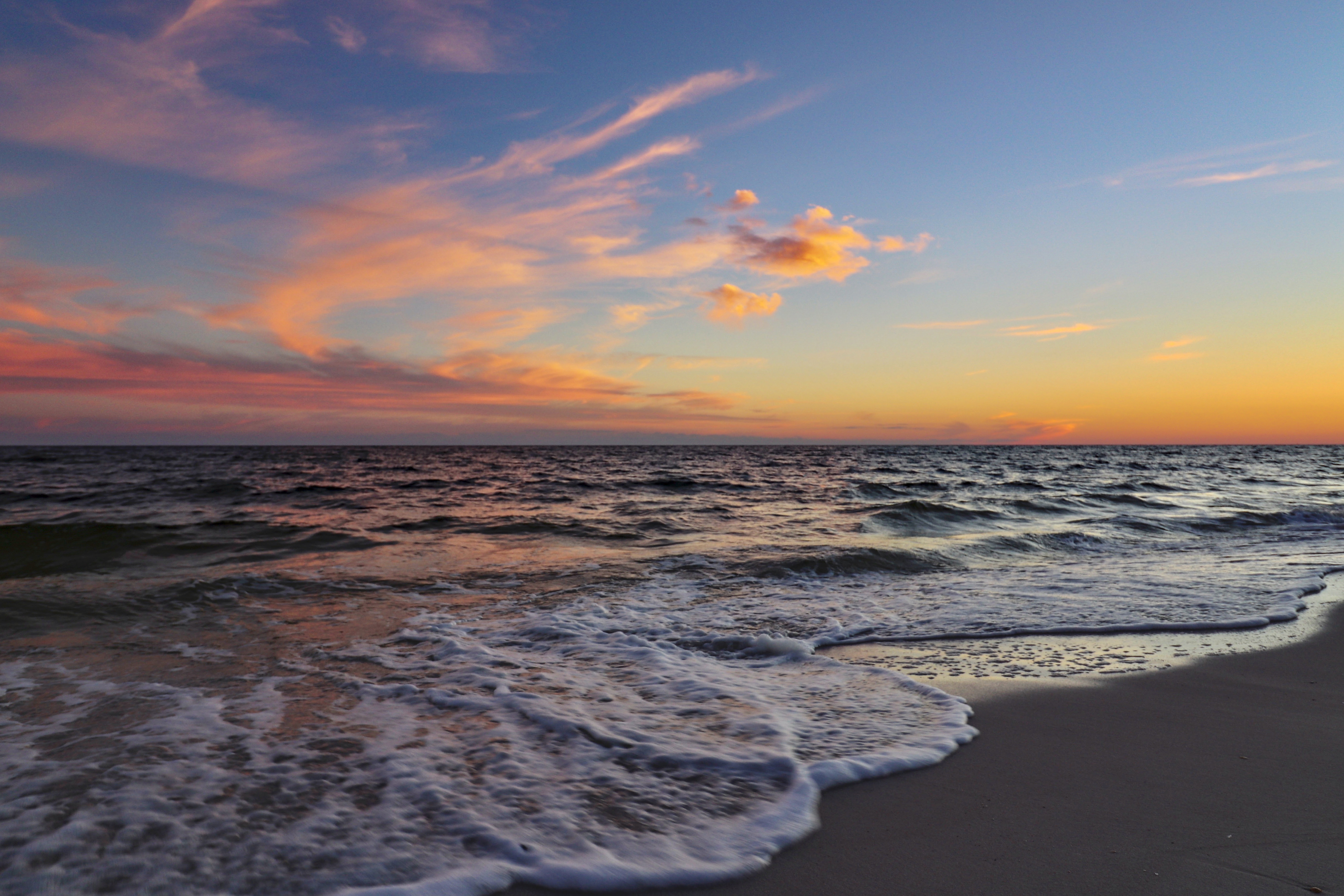 Another great spot to eat, especially if you're over seafood or just want to really feel your proximity to the South while in Pensacola, is Water Pig BBQ in Pensacola Beach. The waterfront open-air restaurant sits beachside and serves up mouthwatering eats such as brisket, pulled pork, and ribs cooked low and slow (and all smoked in-house). Don't forget to sample a pimento cheese dip or pork cracklings on the side, and save room for traditional Southern-style banana pudding for dessert.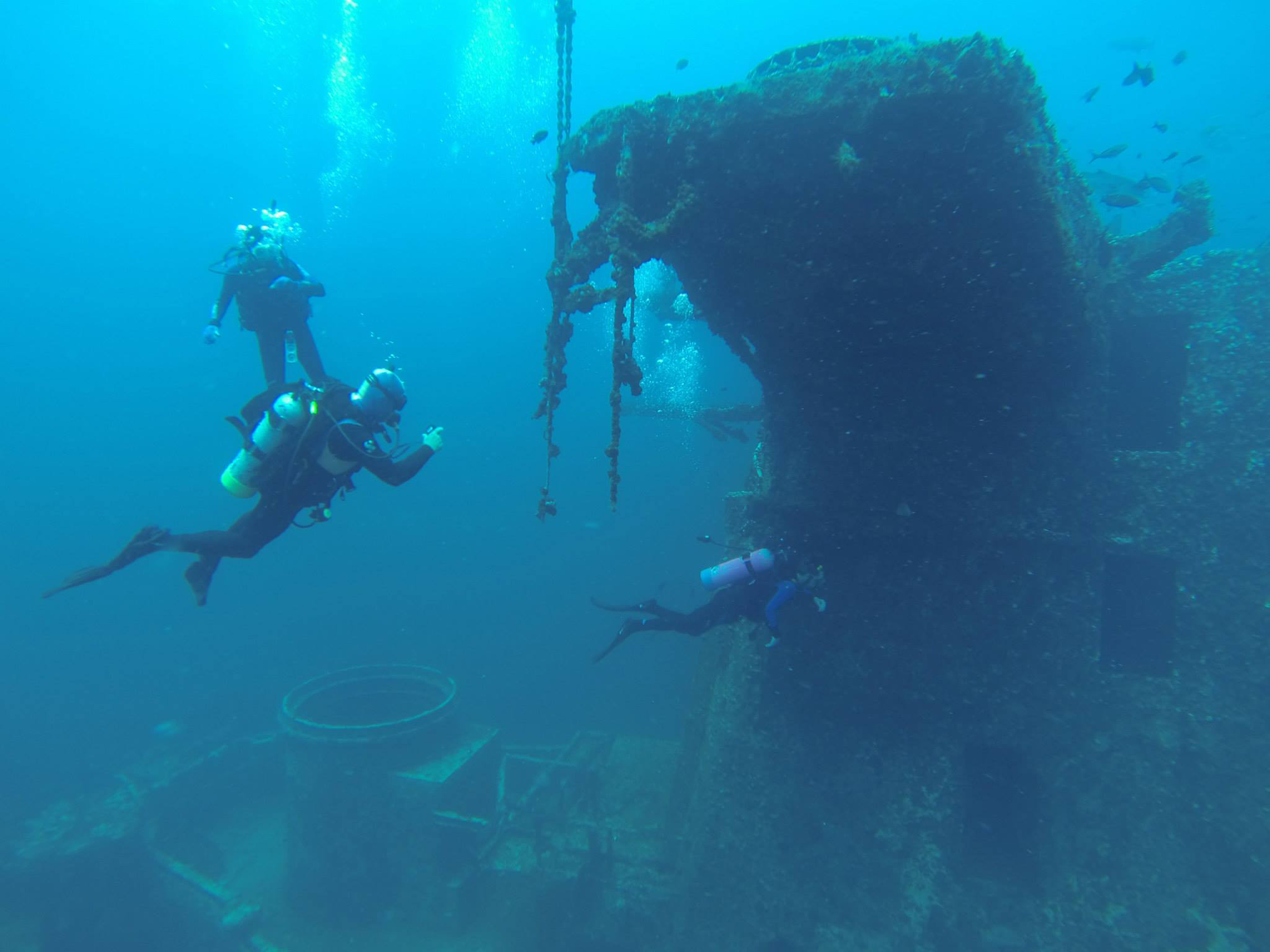 Hit the Beaches
It wouldn't be a trip to Pensacola without exploring the area's beautiful beaches, beloved for their calm, crystal-clear waters and picture-perfect stretches of sand.
Pensacola Beach is located on a barrier island along the Gulf of Mexico and is also home to the Gulf Islands National Seashore, historic Fort Pickens, artificial reefs with great snorkeling, sugary sand, and inviting waters—one look and it's clear why this is called the Emerald Coast. There's a lot to explore but it's perfectly OK to park yourself in a beach chair for the day, too.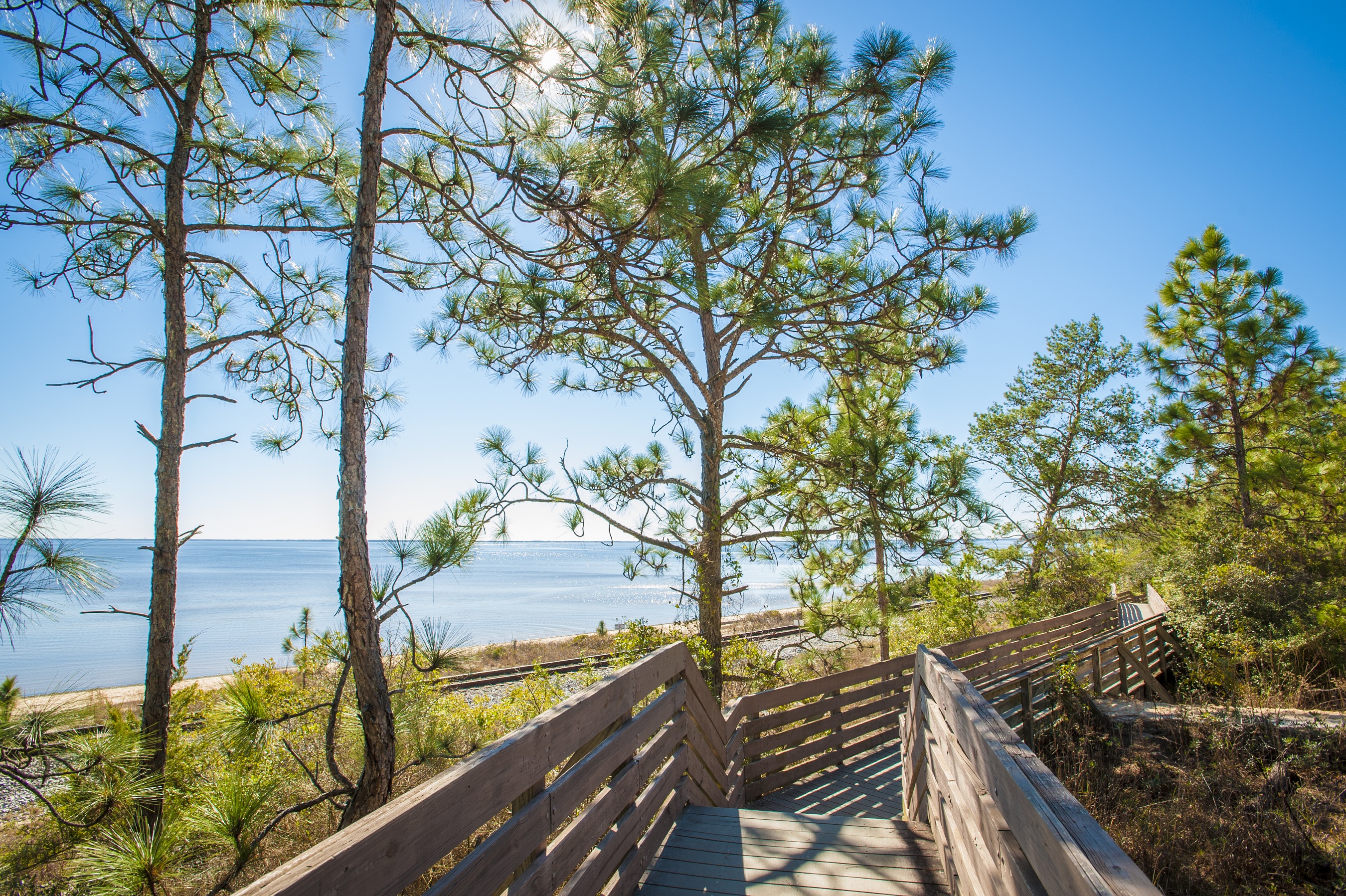 Another great beach to hit on a visit to Pensacola is Perdido Key, which translates to "lost island" in Spanish—and feels like just that. A wildlife sanctuary and serene barrier island, Perdido Key also has sand dunes, wetlands, and estuaries, so visitors will love relaxing in nature while taking in the soothing presence of the sea.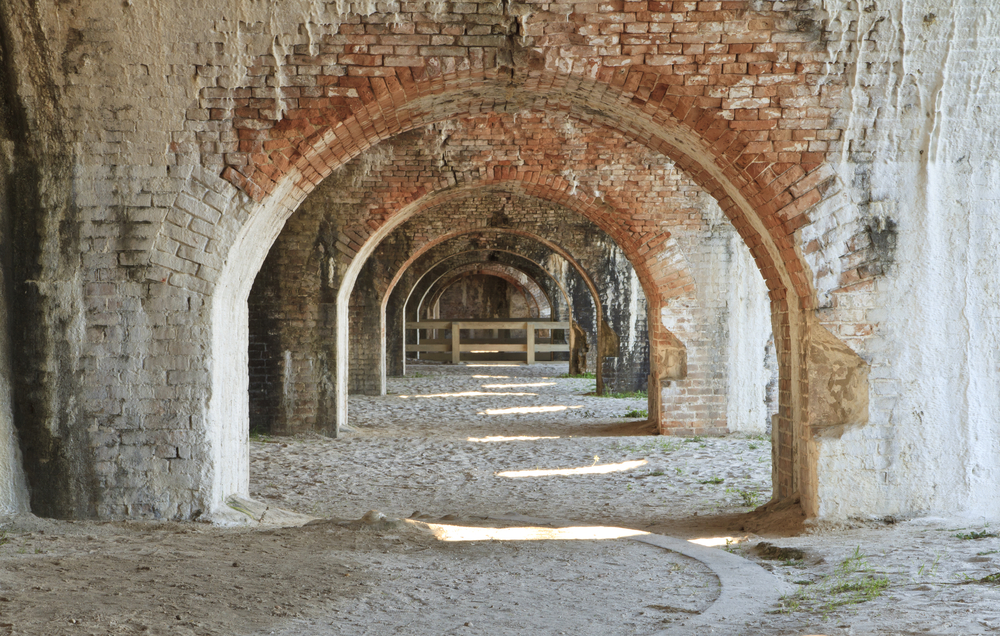 Things to Do
One of the biggest attractions in Pensacola—besides its beaches, of course—is the National Naval Aviation Museum, home to the Blue Angels and 150 other restored aircraft from the Navy, Marine Corps, and Coast Guard aviation fleets. There are more than 4,000 artifacts and relevant memorabilia, but visitors can also get a thrill from flight simulators, a virtual flight deck, a Blue Angels 4D experience, and even an Apollo 11 VR experience.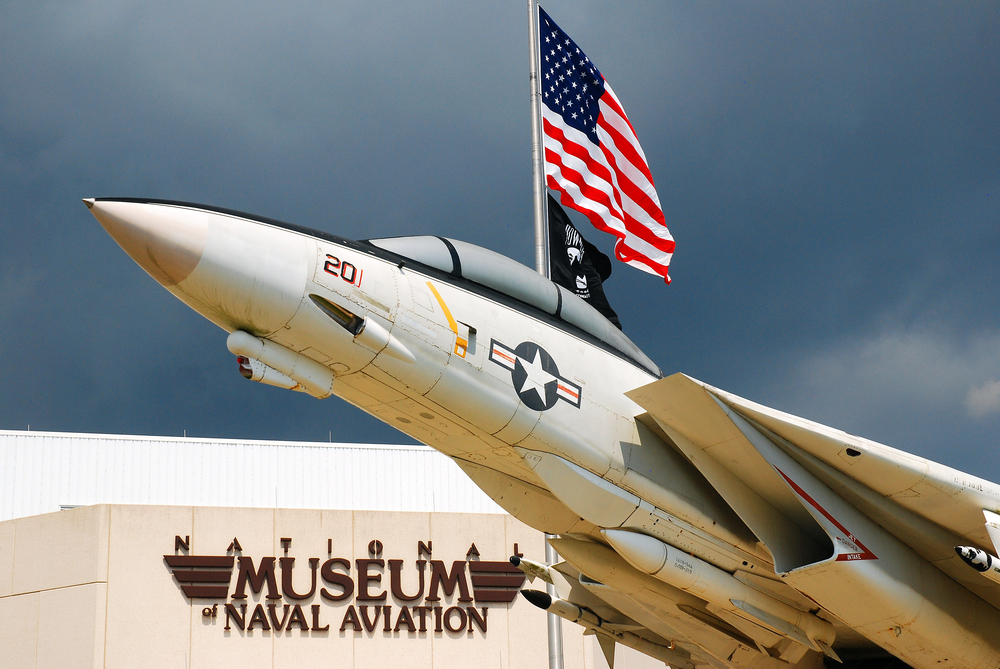 Ready to get up in the air yourself after exploring all the history-defining aviation commemorated at the museum? Book an aerial tour with Hang Ten Helicopters for a birds-eye view of Pensacola and its beautiful beaches. There are tours themed around various local subjects, from Civil War forts to shipwrecks to sharks.
If you've always wanted to learn to surf, Innerlight Surf Camp is a great place to do it. Lessons are available in private, semi-private, and group settings, and the clean waves of Pensacola are especially friendly to beginners. You'll be popping up on the board and surfing Pensacola's gentle swells in no time.
Skye Sherman is a freelance travel writer based in West Palm Beach, Fla. She covers news, transit, and international destinations for a variety of outlets. You can follow her adventures on Instagram and Twitter @skyesherman