A Virginia man gained a new best friend when he discovered a badly wounded pit bull pup, which had been attacked and was hiding under his truck.
Brad Chambers, a former police officer, found the puppy bleeding profusely after it had allegedly been stabbed 7 times on May 18 by its former owner.
Chambers said the puppy had fled its abuser and taken refuge under his landscaping truck in downtown Portsmouth.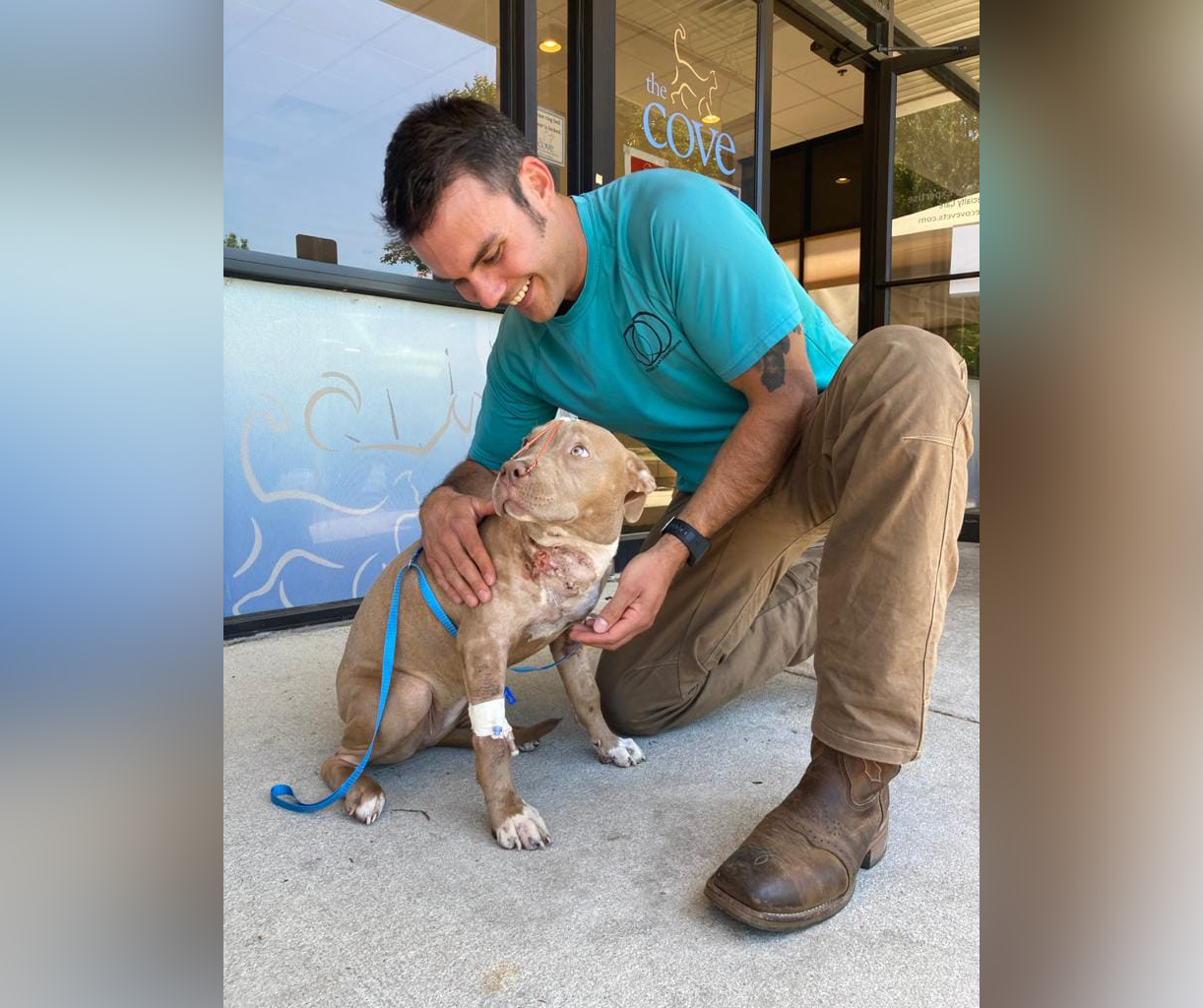 "The stab wound penetrated so deep into her neck that it damaged her trachea," Chambers told CBS.
The pit bull, whom he dubbed "Smoke," was just minutes from death when he found her, according to the outlet.
But, applying his experience as a police officer, Chambers knew what to do, and quickly grabbed his trauma kit from his truck to treat the injured canine.
At which point, her condition began flagging, due to her injuries.
"It was air escaping her trachea into her lung, chest cavity, around her heart," the former officer said.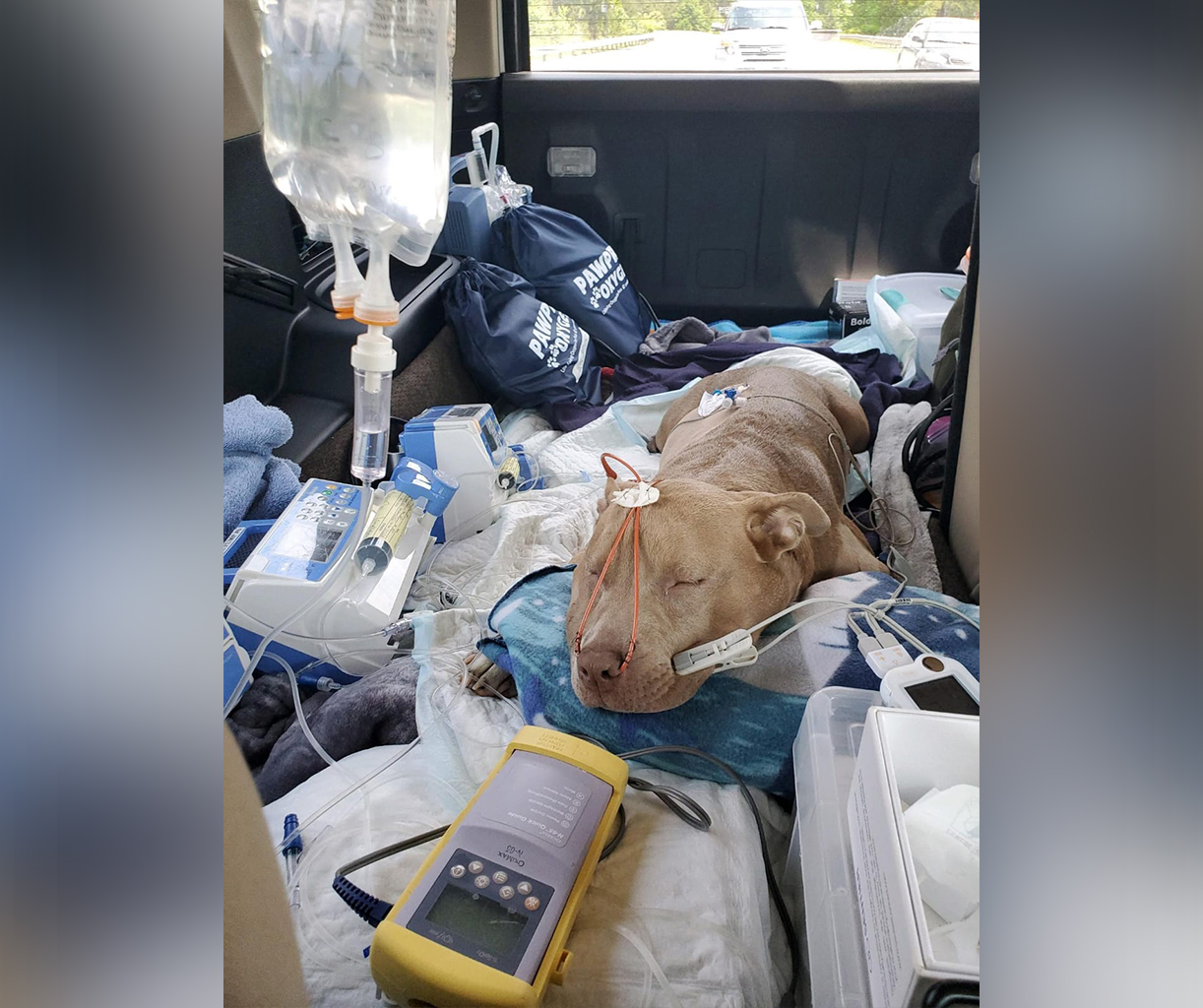 First responders rushed Smoke to an animal hospital in Suffolk. She was eventually transported out of state to NC State College of Veterinary Medicine to undergo surgery for her wounds.
Fortunately, the pup pulled through—with Chambers paying for the operation from his own pocket. In total, Smoke's recovery cost $15,000, CBS reported.
"She's recovered almost fully from all the surgeries," said Chambers. "And she's got a ton of energy."
Meanwhile, her former owner is facing animal cruelty charges and has forfeited the pit bull; that's when Chambers intervened on Smoke's behalf yet again, adopting the puppy and giving her a new forever home.
Chambers gained a new best friend for life out of the deal.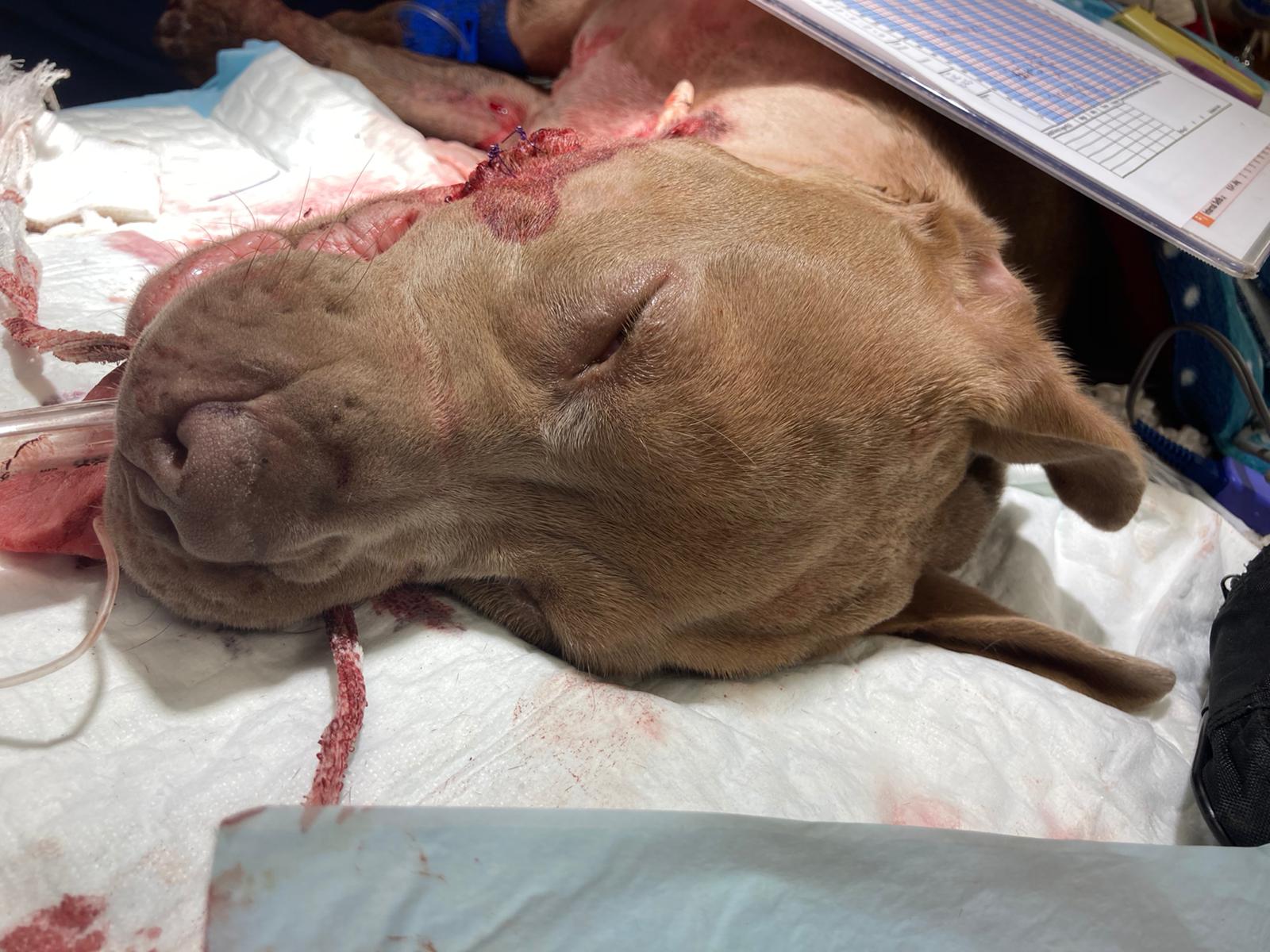 "This is a dog that needs to find a place that everybody else around her is going to benefit from her lovingness, and yeah, I love dogs," he said.
"This is a dog that I get to share the next multiple seasons of my life with and all the memories that are to be had."
Now, Smoke is not only thriving; she's also learning some new tricks and is on her way to becoming a certified therapy dog, CBS reported.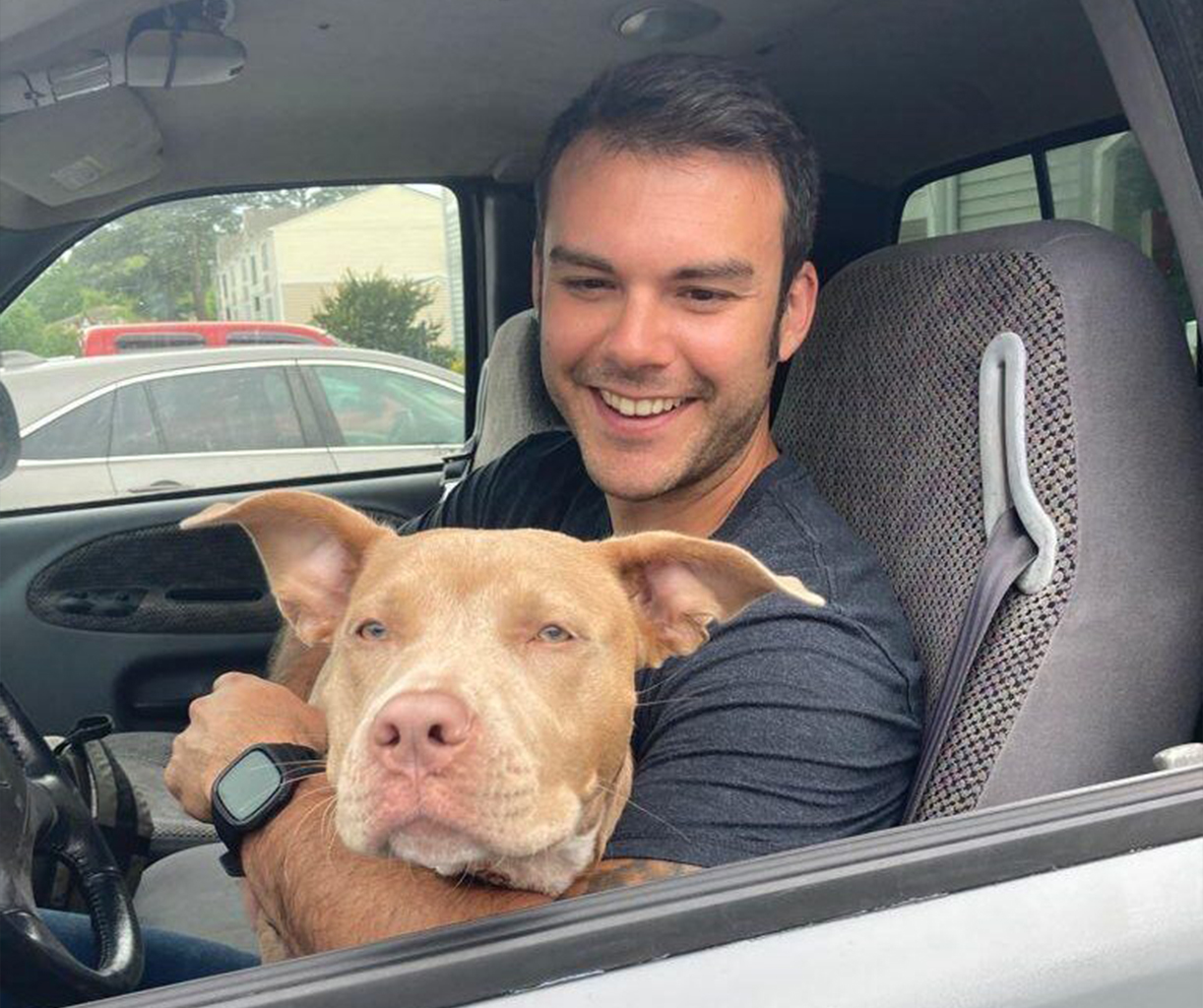 Share your stories with us at emg.inspired@epochtimes.com, and continue to get your daily dose of inspiration by signing up for the Epoch Inspired newsletter at TheEpochTimes.com/newsletter