U.S. regulators sped up the approval of Pfizer's COVID-19 vaccine to enable vaccine mandates, according to newly released emails.
Pfizer and BioNTech asked the U.S. Food and Drug Administration (FDA) in May 2021 to approve their vaccine. Regulators said publicly that the review of the Biologics License Application would likely be done by January 2022, but behind the scenes top agency officials were pushing the Office of Vaccines Research and Review (OVRR) to quickly complete the review.
Dr. Marion Gruber, the head of the office at the time, and her deputy Dr. Phil Krause outlined in a memorandum that the review could not be done before Sept. 15, 2021, according to one of the newly released messages.
While that was longer than desired, "OVRR believes that public confidence in COVID-19 vaccines would not be served by rushing our review and evaluation of the submitted data," Gruber wrote in an email to Dr. Janet Woodcock, the acting FDA commissioner, and Dr. Peter Marks, another top official at the agency. The email summarized a July 19, 2021, meeting involving Gruber, Krause, Woodcock, and Marks.
During the meeting, Woodcock and Marks "expressed concern about rising COVID-19 cases … and stated your opinion that, absent a license, states cannot require mandatory vaccination and that people hesitant to get an EUA authorized vaccine would be more inclined to get immunized when the product is licensed," according to Gruber.
The vaccines at the time were under emergency use authorization, which generally doesn't allow mandates. Approved vaccines can be mandated in certain scenarios.
Gruber said she and Krause were also concerned about the rising number of cases and wanted the Pfizer vaccine licensed as soon as possible. "However, our concern is that a review that is hyper-accelerated beyond the already very rapid September 15 target date and as a consequence, may be less thorough than our typical review seems more likely to undermine confidence in the vaccine (and, indeed, in FDA's credibility) than to increase it," she added.
Woodcock declined to comment.
Marks, Gruber, Krause, and the FDA did not respond to requests for comment.
"Previously, one could infer that there was a coupling between regulatory decisions and political expediency. But with these emails, you see the smoking gun," Dr. Robert Malone, who helped invent the messenger RNA technology that Pfizer's vaccine uses, told The Epoch Times.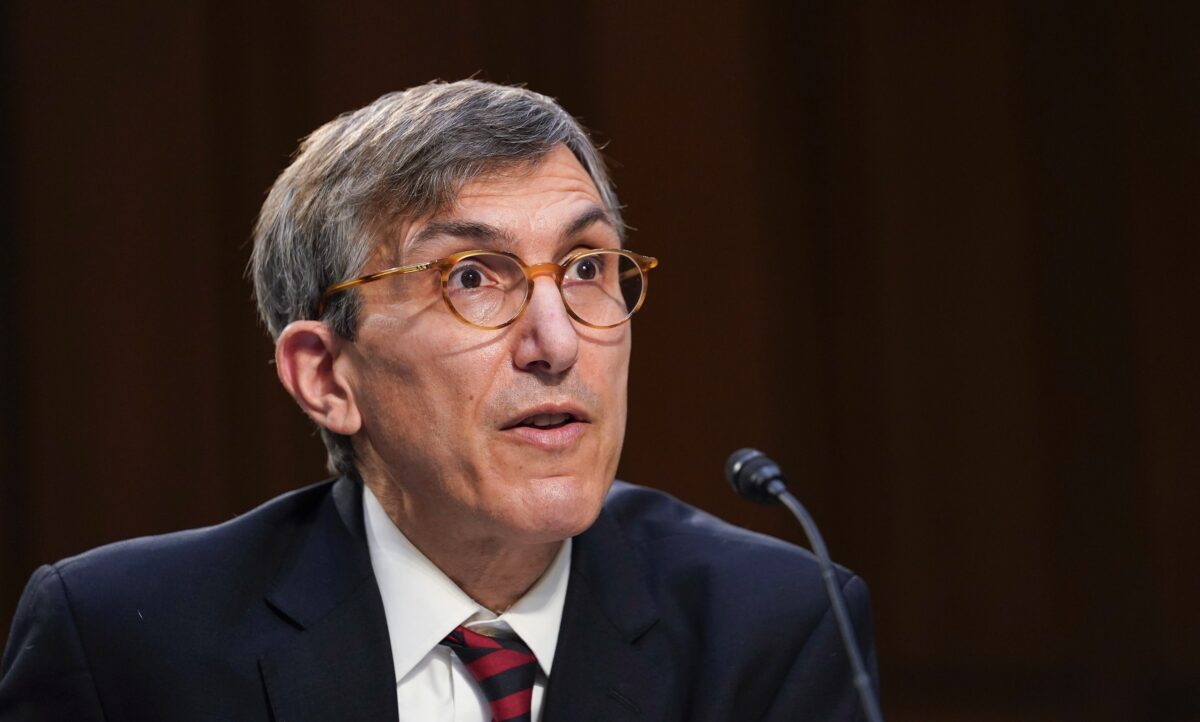 'High Level Response'
Marks told Woodcock that the acting commissioner should issue "a high level response correcting Marion's September 15 assertion, unless you agree with it (since this will almost certainly be FOIA'ed)," or eventually released under the Freedom of Information Act.
"Frankly, I am happy to go on the record here to note that though I understand the exhaustion that some are feeling, the lack of urgency and responsiveness to the public health imperative to save lives that seems to be felt by some in leadership of the Office of Vaccines is disappointing to me," Marks added. "That is my problem, and I will deal with it in due course."
Woodcock later messaged Gruber, saying that the pandemic was "a once in a lifetime public health crisis."
"With this public health imperative in mind, as well as the intensifying problem of vaccine hesitancy, we all also agree about the importance of not only reviewing this BLA as efficiently as possible, but also ensuring that it is done thoroughly and in keeping with FDA's high standards that protect and promote the public health," Woodcock wrote.
She declined to weigh in on the timeline, saying she did "not have enough information to venture an opinion" and delegating to Marks.
"I don't have much to add to Janet's response below, except to echo her gratitude for all of your work and to say that I remain absolutely committed to ensuring that we maintain our high quality standards in any work undertaken to further expedite the BLA review," Marks wrote.
The FDA approved the Biologics License Application for Pfizer's vaccine on Aug. 23, 2021, after bypassing its vaccine advisory panel. The approval triggered scores of mandates, including a mandate for all U.S. military personnel.
Woodcock told FDA workers after approval that their review and analyses, which determined the vaccine "met our standards of safety and effectiveness, should go a long way to instilling confidence in those who have continued to be reluctant to get vaccinated, and move us a step closer to ending this pandemic."
The vaccine does not prevent transmission, so it's unclear how its approval would end the pandemic.
Speaking to reporters in a briefing, Woodcock noted that the application was reviewed in an "unprecedented timeline" but asserted that "our efforts to move as quickly as possible have in no way sacrificed scientific standards or the integrity of our process."
Marks noted that the license application was reviewed in about 40 percent of the time such work usually takes to complete.
Gruber and Krause resigned shortly after the approval over how the FDA was handling the vaccines.
Just one month later, the FDA authorized booster doses because the vaccine was performing worse against the Delta variant. Since the emergence of Omicron in late 2021, according to studies and real-world data, the vaccines have provided poor or even negative protection against infection. Protection against severe illness has been better, but data show sharp drops in the shielding within months of boosting. No clinical data is available yet for the updated boosters, cleared in late 2022.
Other emails, released in 2022, showed that Gruber was concerned that companies like Pfizer were trying to pressure the FDA into authorizing boosters. One missive, from Dr. Doran Fink, who worked under Gruber, showed Fink recounting how Marks told workers that the FDA "wouldn't be doing rushed reviews anymore."
"I had to bite my tongue … so as not to ask about the booster doses that the administration promised to everyone by Sept. 20!" Fink said.