Purists may cringe at the thought of fruit in beer, and I've met those who dismiss it: "That's not beer!" In fact, it is—and fruit in brewing recipes has a history dating back to ancient Sumeria and Egypt, long before the inclusion of hops in beers.
It's also quite familiar in more recent brewing history.
While the Germans felt compelled to color inside the lines—beer purity laws such as Reinheitsgebot, restricting ingredients to the basics, go back to the 15th century—the Belgians seem a bit more willing to play. Since the 13th century, brewers in Brussels and the Flemish region of Pajottenland to the southwest brewed lambics, a type of wild-yeast fermented sour beer.
Part of that beer's fermentation process occurs in wood barrels, but brewers came up with the genius idea of adding fruit—most commonly during secondary fermentation, and typically cherries or raspberries—to bring a whole different flavor and aroma to the beer. 
One of those fruit sour brewers is Lindemans Brewery, which dates to 1822, when Frans Lindemans began brewing on his farm. Beer displaced farming eventually, and the brewery became well known for its cherry (kriek) beer. Descendants have remained at the helm, and in the 1980s, Lindemans added raspberry, peach, and black currant to the offerings, and more recently strawberry and apple. 
Lindemans fruit beers can be found easily in the U.S. market. Ironically, the same can't be said about one of the best American equivalents: Wisconsin Belgian Red from New Glarus Brewery, which only sells within its home-state borders. It's worth a road trip. New Glarus uses Montmorency cherries produced in Wisconsin's peninsular thumb, Door County—"over a pound of Door County cherries in every bottle"—and ages the brew in oak tanks for a year. 
A distinction should be made among the different ways those fruit flavors are coming to you. 
In the case of fruit beers that use actual fruit, they can be made with purees, concentrates, and juices, or even the fruit in whole form, fresh or fresh frozen, often a labor-intensive project for the brewers. The liquid forms may be added right after the boil (pumpkin, a vegetable, often goes in even earlier, directly into the mash) but more often, the fruit gets added during secondary fermentation, especially whole fruits. These additions can bring tart, sweet, citrusy, or even bitter (think orange peel) flavors, as well as color in the case of paler brews. 
There are, of course, artificial flavors available, but few brewers would want to lay claim to them. But a common addition is "natural flavor," which according to the FDA, "contains the flavoring constituents derived from a spice, fruit or fruit juice, vegetable or vegetable juice, edible yeast, herb, bark, bud, root, leaf or similar plant material, meat, seafood, poultry, eggs, dairy products, or fermentation products thereof, whose significant function in food is flavoring rather than nutritional." Well. 
So it might not be artificial exactly, but that mango in your beer may be a laboratory-derived element that makes your tongue believe it is something it's not. Some of us are OK with that, as long as it tastes right.
Adding Fruit to Your Beer Diet
Fruit beers are often light and approachable, with a fruit presence that varies from subtle hints to proudly announcing itself. Wheat beers seem natural partners for fruits. To begin with, orange peel and coriander are part of the recipe for a Belgian Wit. But among U.S. craft brewers, an addition of raspberries is a common offering for a summer seasonal.  
A surprising fruity import that doesn't come from Belgium hails from Samuel Smith Brewery in the UK. Better known for its porter and stouts, Samuel Smith also brews several organic fruit beers, including Organic Strawberry, made with actual juice plus some other natural flavors. The brewery has won awards for this fruit ale, including a gold medal at the World Beer Championships in 2011. Other varieties include raspberry, cherry, and apricot, all certified organic. 
Cincinnati-based Rhinegeist Brewery brings apple, peach, and cranberry together to make Bubbles Rosé Ale. This pours pink, and the bit of tartness and carbonation combo suggests a bubbly wine as the name suggests.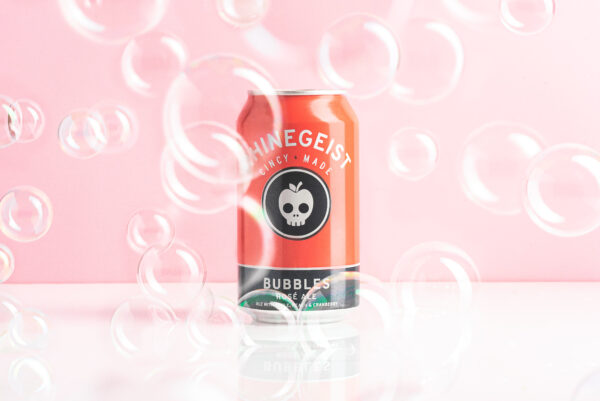 Michigan powerhouse Bell's Brewery offers Flamingo Fruit Fight, an ale that gets a tart boost from lime and passionfruit. At 5 percent alcohol by volume (ABV), it's a refreshing and easy drinker, but on their website, they also offer a margarita-style recipe for a beer cocktail.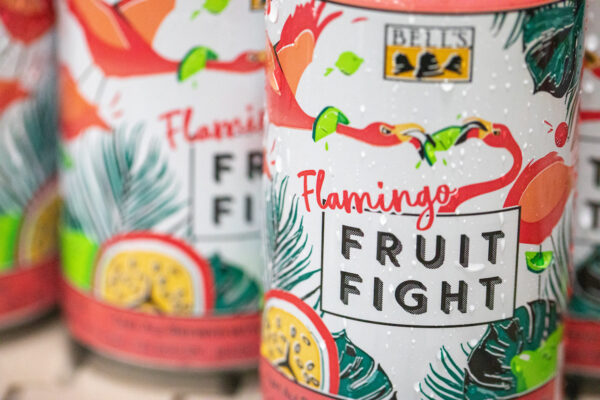 Allagash Brewery, which specializes in Belgian styles, has a line of sparkling session ales called Little Grove. Try their Blackcurrant or Peach and Kombucha. With only 100 calories in a 12-ounce can and under 4 percent ABV, this is definitely some light drinking, but without sacrificing flavor.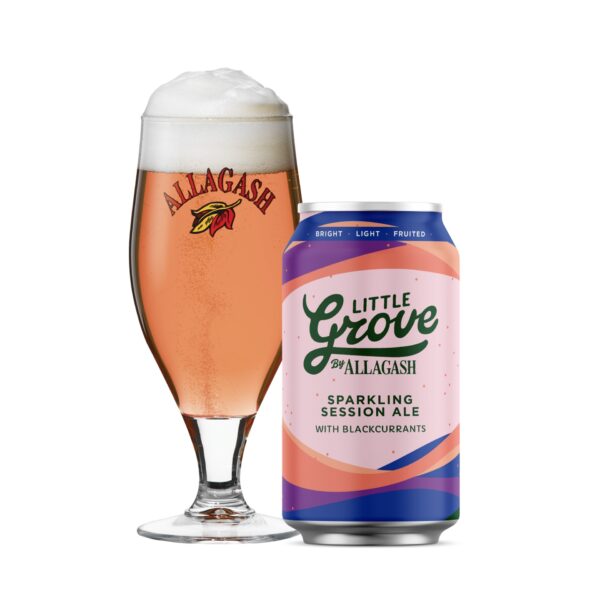 The tart gose style goes nicely with fruit flavors, and you will find many on the market. Dogfish Head's bright red SuperEIGHT Gose comes with eight special ingredients: prickly pear, mango, boysenberry, blackberry, raspberry, elderberry, kiwi juice, and toasted quinoa. Plus it bears that touch of salt for which the style is known (Hawaiian sea salt in this case).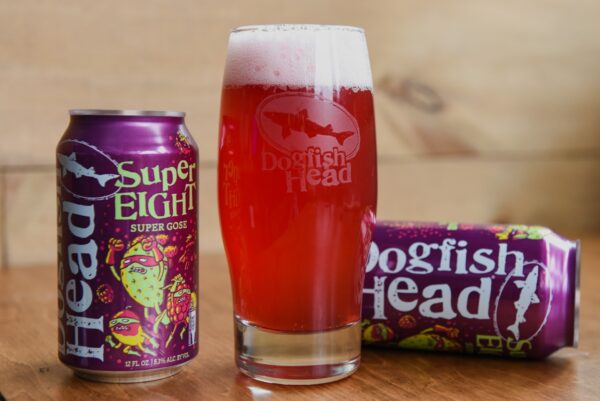 The name also comes from the beer's ability to develop Kodak's Super 8 film. True story.  
More Beer Than Fruit
The beers above tend to be lighter styles, allowing the fruits to shine through. But if you want to add fruit to bolder beer styles, you need something that can hold its own. 
Cherries and raspberries, for example, do quite well with darker beers such as porters and stouts. Bell's Brewing uses cherry juice—from Montmorency cherries grown in Michigan's Traverse City region—to find a balance between a rich chocolatey maltiness and the bright tartness of the fruit. Bell's Cherry Stout hits the market every October to November. 
IPAs are well suited for fruit flavors, as a bit of sweetness or tartness helps to balance their generally (but not always) bitter hop presence. Some hops themselves provide the fruitiness, such as Citra or Cascade hops, with their grapefruit juiciness. 
Ballast Point has often played with its mainstay Sculpin IPA by adding grapefruit flavor (Grapefruit Sculpin) or a special yeast that brings mango, pineapple, and guava flavors without actual fruit (Aloha Sculpin). 
Dogfish Head Brewing, meanwhile, has long been playing with actual fruit in IPAs. Flesh & Blood IPA is a year-round offering that incorporates lemon, orange peel, and blood-orange juice in the brewing process.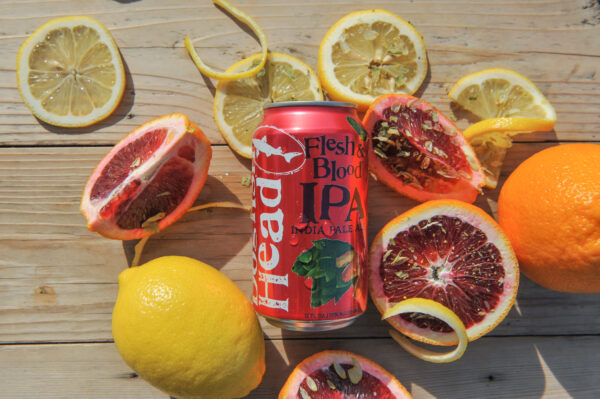 Kevin Revolinski is an avid traveler and the author of 15 books, including "The Yogurt Man Cometh: Tales of an American Teacher in Turkey" and several outdoor and brewery guidebooks. He is based in Madison, Wis., and his website is TheMadTraveler.com