PG-13 | 1h 34min | Sport | 30 August 2019 (USA)
While many folks out there have likely heard about Pat Tillman, the young man who chose to join the U.S. Army over a promising professional football career and was killed by friendly fire, I'm guessing that few have heard about Tomas Young.
Young joined the military right after the 9/11 attack in order to exact revenge against those who caused the attacks. Only five days into his deployment in Iraq, he was shot in the spine and paralyzed from the chest down. Later, he became a war protester who criticized the Iraq War.
These events were all covered in a documentary directed by Phil Donahue and Ellen Spiro called "Body of War." It was a heavy, heavy film that pulled no punches and left an indelible mark on my mind.
'Bennett's War'
When I'd first heard of director Alex Ranarivelo's ("American Wrestler: The Wizard") new film about a young soldier returning home from overseas after suffering a potentially debilitating injury, I immediately wanted to see it. I hoped it would be a biopic based on a real soldier and wondered if it might even be about Young.
Ranarivelo's film "Bennett's War" is indeed about a wounded vet returning home, but it isn't based on any particular real-life individual. Yet, after watching the film, I believe it could have been a real story, since many have faced similar circumstances upon coming back home.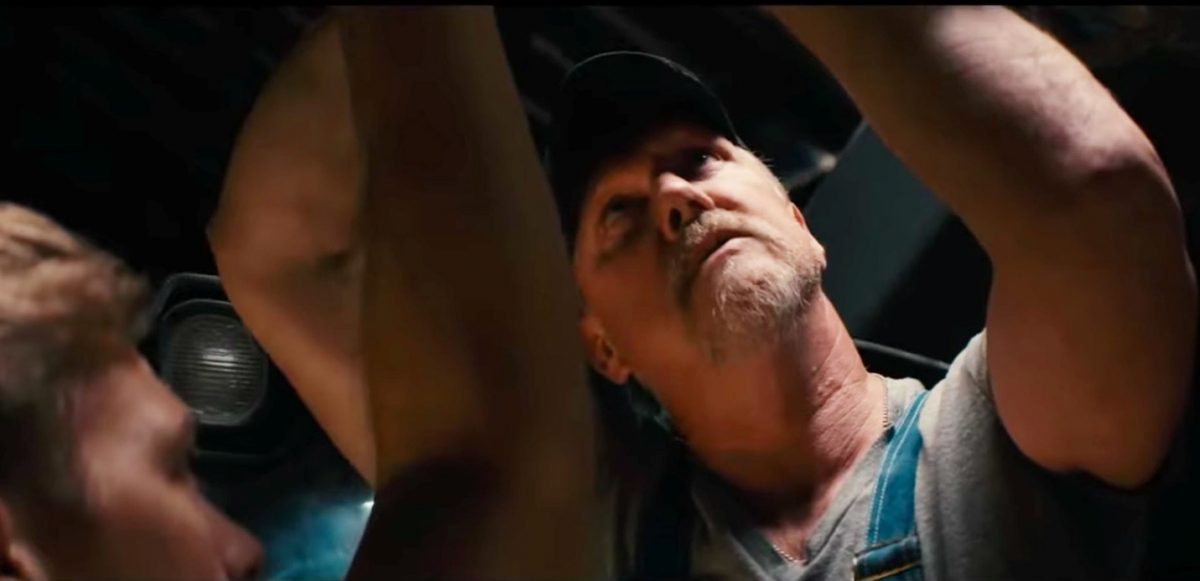 The film's titular character is Marshall Bennett (Michael Roark, "Beauty and the Beast"), a young U.S. Army Ranger sergeant serving with a Special Operations Motorcycle Unit in Afghanistan. With fervent patriotism wafting through each brief sequence, the opening scenes depict Bennett and his battle-buddy Riley (Michael King) going about their duties.
We learn that Bennett has some pro motocross racing experience, but he's now doing his duty and serving his country.
During a particularly intense firefight, Bennett and Riley run into an improvised explosive device and are badly wounded. Both end up in a military hospital, where Bennett is told that because of his back and leg injuries, his soldiering days are over and his motocross ones probably are too.
The news is quite a shock to Bennett: His wife back in California, Sophie (Allison Paige), has just given birth to their first child, and now his major source of income is in jeopardy.
A year passes and we find Bennett with his wife and young son on the family farm for which his dad (Trace Adkins) is having a hard time paying the mortgage. For a while, Bennett works for Cyrus (Ali Afshar) repairing motorcycles. But as time goes on, his passion for riding reignites.
There's just one problem—his leg is still on the mend, and if it doesn't heal correctly, he could end up being permanently disabled. On top of that, his wife doesn't want him to race again, so his dreams of competing seem unrealistic.
Soon, a young up-and-coming motocross star begins making waves locally, which threatens to make Bennett's career little more than an afterthought. This, coupled with the fact that his old man is facing the loss of the family farm, is the final straw. In a scene full of jaw-clenching machoism, Bennett mounts his trusty, oldie-but-goodie bike and puts it—and his injured leg—to the test on a dusty country road. Nothing snaps or breaks, so it seems that he does have a chance after all. If his leg holds up.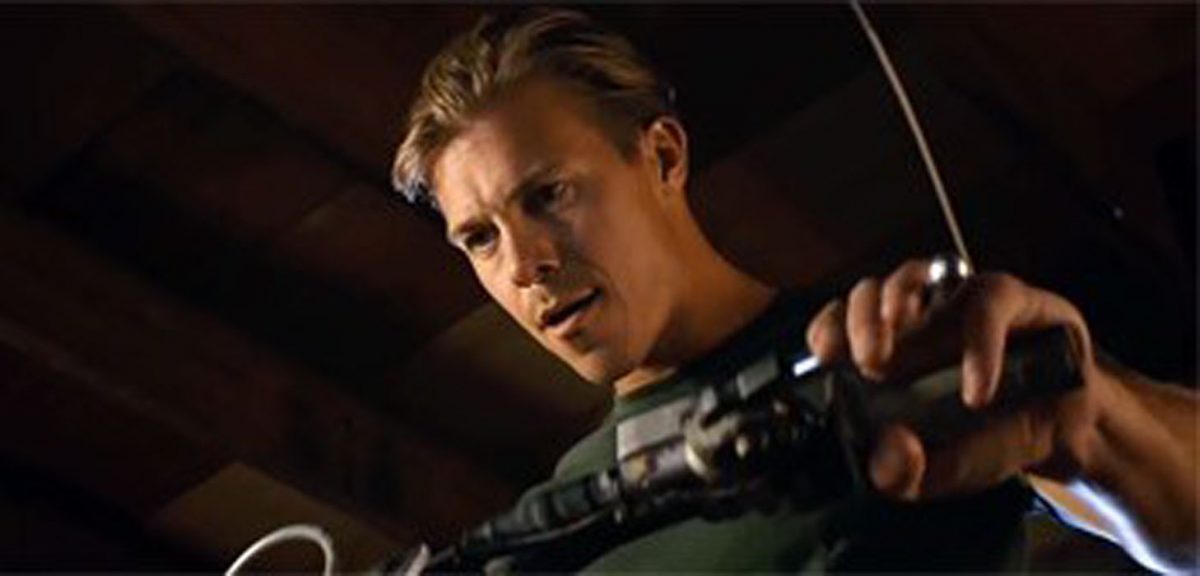 Will Bennett be able to persuade his wife to come on board and back him and his moto-crusade? Will he be able to rise to the challenge and best the new young gun in town? And most importantly, will his leg hold up? (No Spoilers.) The rest of the film deals with these urgent questions in fairly convincing fashion.
Although this is definitely not a character-driven indie flick, the acting and direction are serviceable. The film manages to convey the desperation of Bennett's circumstances. It does have its schlocky moments but doesn't ever veer into pure sappiness.
And although the military scenes are pretty unconvincing (the producers obviously didn't hire any military consultants), the motocross ones are visceral and commanding. I just wish there would have been a little more character development.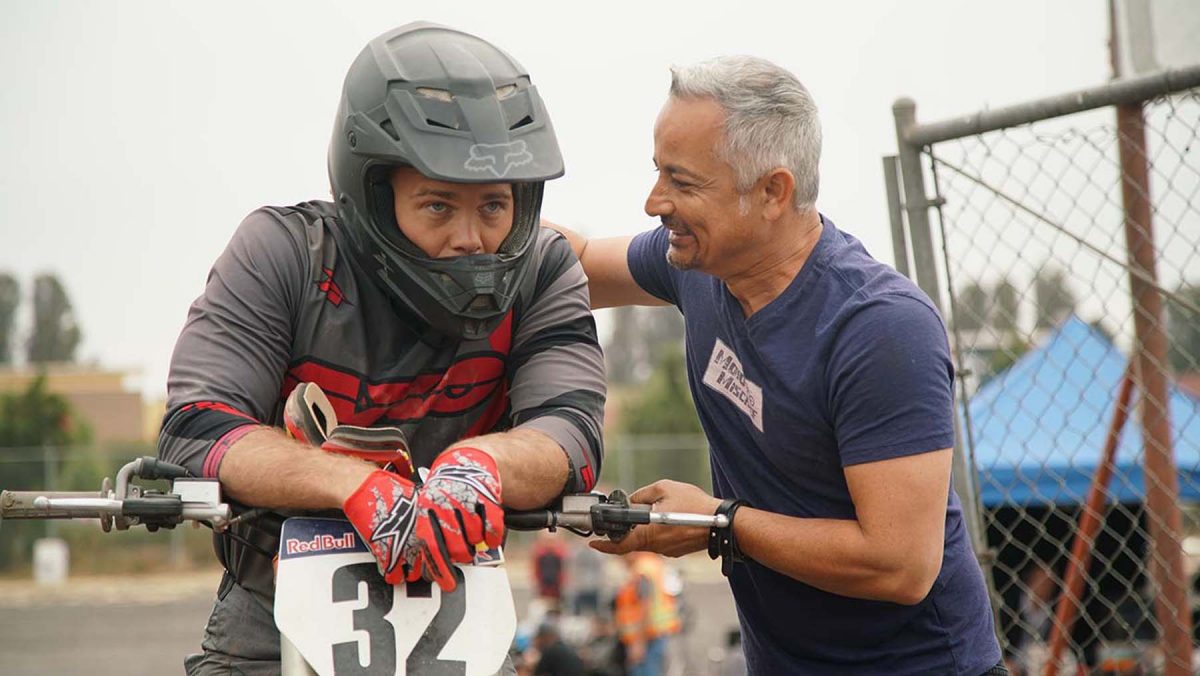 "Bennett's War" is a decent feel-good film that will appeal to the whole family. Although it's not particularly groundbreaking, you can feel that this film has its heart in the right place, and that's good enough for me.
'Bennett's War'
Director: Alex Ranarivelo
Starring: Michael Roark, Trace Adkins, Ali Afshar
Rated PG-13
Running Time: 1 hour, 34 minutes
Release Date: Aug. 30
Rated: 3.5 stars out of 5

Ian Kane is a filmmaker and author based out of Los Angeles. To see more, visit DreamFlightEnt.com or contact him at Twitter.com/ImIanKane