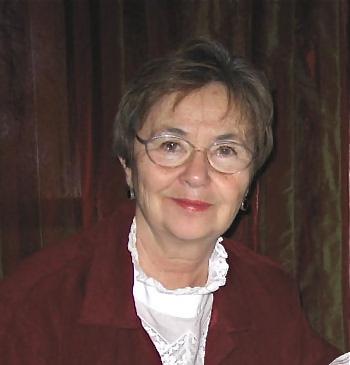 SAN FRANCISCO—Ms. Volkova, a publicist and technical writer for one of the top Bay Area high tech companies, shared her "indelible impression of the spectacle" after she attended the Divine Performing Arts show at the War Memorial Opera House on Jan. 10.
Ms. Volkova said: "The dances were divine because they so vividly resembled the flow of various elements of nature: water, air, and fire. This is what I like particularly in Asian art—Chinese, Mongolian, and Indian—the flowing movements. Bright colors in this show's flow felt like the beautiful gifts our planet provides us with. Female dancers were like trees moving in the light breeze … I felt a lot of spiritual connection with nature, with [the] cosmos … This art conveys the divinity of our planet's nature."
"The enchanting DPA performance," she continued, "evokes the ideas and feelings that within this divine beauty, the persecution and suppression of freedom is totally out of place for China or any other nation on Earth."
A former Soviet dissident, Ms. Volkova knows about suppression of freedom first-hand, and she was deeply moved by the DPA show.
"One may only wonder," she said, "how such evil as oppression, cruelty, and injustice can coexist with such great wisdoms as 'I Ching' and Falun Dafa, the teachings so beneficial to all mankind. Moreover, these beautiful teachings are so ruthlessly persecuted! Alas, we are witnessing that this is exactly what is happening in China and in some other parts of the world, maybe, under different names."
Ms. Volkova said that classical Chinese poetry was widely translated into Russian. "I think this show presents the character and spirit of Chinese people, their wisdom, their poetry. Li Bai, who, according to another Chinese classical poet, Du Fu, is always 'divinely drunk in the moonlight,' appeared on the DPA stage as a beautiful spiritual image of one of the most notable cultural heritage. What a joy!"
Ms. Volkova concluded that the DPA performance "reassures that Chinese people with profound cultural traditions and philosophy will overcome the evil forces. The show turns on a bright light in every soul and evokes the hope that kindness and wisdom will prevail. I left the show with the sense of a great aesthetic satisfaction and appreciation."
For more information please visit DivinePerformingArts.org