TORONTO–Internationally renowned Canadian soprano Tracy Dahl is back in Toronto this winter in the Canadian Opera Company's (COC) production of Mozart's "Così fan tutte."
The Winnipeg-based singer is reviving her role of the maid Despina whom she last performed with the COC in 2014, but Despina is not a person Dahl would necessarily trust. "I would not want her giving advice to my children," she says.
"She's not even subtle; she's very straightforward," says Dahl whose character is instrumental in creating a bit of a romantic kerfuffle in the opera when she convinces two sisters (Fiordiligi and Dorabella) to forget about their betrothed (Guglielmo and Ferrando) and take on new suitors.
What the ladies don't know, of course, is that Despina is being paid by Don Alfonso, a mutual acquaintance. The latter has challenged Guglielmo and Ferrando with a bet claiming their fiancées will cheat on them as soon as the men are out of town.  "Così fan tuttte" ('That's what all women do"), he says.
As the story unfolds, comedy and heartache alike follow, all uplifted, however, by Mozart's glorious music.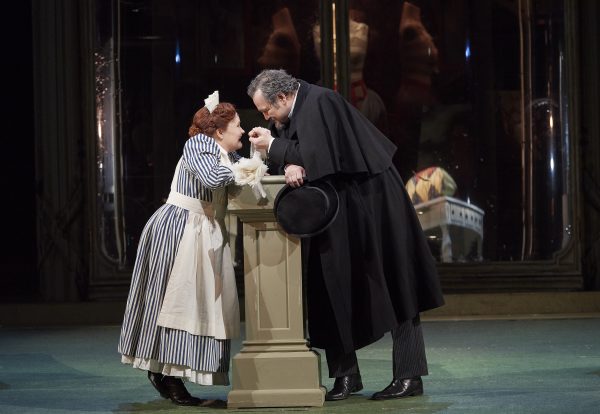 Comedic insights
"I think it's a very active show. It certainly is for me. I'm always running around. I'm always moving, always on the go," says Dahl, who gets to take on different disguises, including a pompous doctor and an old notary.
"I change my voice and do all of those things," she says.
"In my formative years, I watched brilliant comedy on TV, physical comedy, and that's where I come up with some of the ideas that [director] Atom Egoyan embraced, and our new conductor [Bernard Labadie] has also gone with, so we're having great fun."
In the end, Despina is successful in convincing the girls to go out with the new suitors (who are really their lovers in disguise, trying to test their loyalty). However, at the end, although Despina gets her share of the money for helping Don Alfonso win the bet, she ends up being disappointed at the turn of events.
"Because her objective, of course, is that the sisters should have a good time," Dahl says.
But it turns out differently when the men reveal their disguises and confront the women for having betrayed them.
"The fact that the girls have to crawl back to their men and say 'forgive me' is not at all what Despina would want," says Dahl. "It's no longer fun. That's why at the end, I feel there's a moment for her to evolve [as a character]."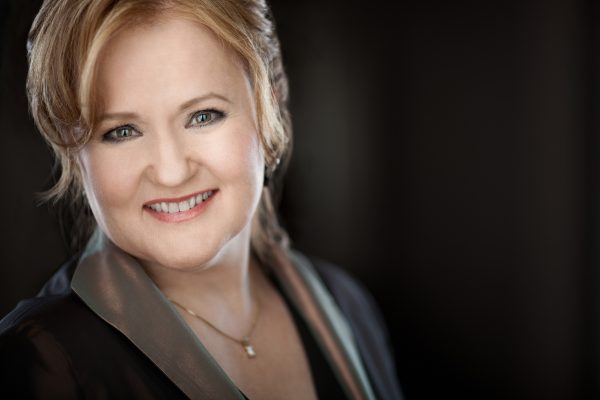 Beyond comedy, musical beauty
Everything is a game in this opera, but feelings do get hurt. It is a comedy nonetheless, and the music amuses, uplifts, and invites us to laugh at human folly.
"Mozart's music, of course, is what elevates the evening and takes it beyond the comedy," says Dahl.
She notes there are moments of absolutely beautiful music in the opera, but also times where the comedy reigns supreme. For example when you look at what instrument is playing at a particular time, you will notice certain characteristics, such that "the bassoon is quite comical and is often associated with Don Alfonso."
In one scene, the music emulates laughter, she says. "Each one of them [in the trio] is singing in a different part of the beat. So Mozart has used the rhythm and the way he's written the music to make laughter sound—it starts off quite tame, but as it goes, you kind of go, 'Oh, listen, even the orchestra is laughing.' So it really falls down right into the score."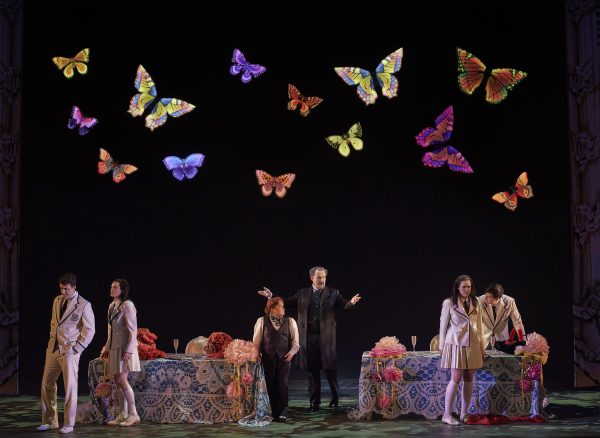 Dahl notes this COC production, first presented in 2014, is visually stimulating with grand sets and costumes, as well as symbolism. These include oversized pins, butterflies, and other various imaginative ideas.
"I think that Atom is trying to bring it forward. It's more contemporary. It's not set in the time of Mozart. I don't know if there is a date or time set to it, but they're at a private school [in this production]," she says.
"I think his bringing it forward was trying to show us that there are things that are still true about the story or about how we treat each other or the expectations we have of one another."
The Canadian Opera Company's production of Mozart's "Così fan tutte" runs until Feb. 23, 2019, at the Four Seasons Centre for the Performing Arts. For more information, visit: www.coc.ca