Editor's note: Canada advises exercising a high degree of caution if travelling to Colombia due to the unpredictable security situation, especially in some rural areas.
Colombia suffers from bad PR.
If you're planning to visit this coastal South American country it would be best not to read too much about its past political and social woes. This is because things have changed dramatically since the troubled times of the '80s and '90s, and your previous perception just might convince you to avoid this enigmatic and vibrant country.
We recently visited Bogotá and Medellín, two of Colombia's largest cities, and were enchanted by the big-city buzz and the hospitality of the people. And yes, we felt safe.
One of the things that surprised us most was the grand variety of food. First, you should expect freshness. The ever-present arepas (corn flatbread) are part of every meal. Fresh fruit such as papaya, avocados, and melon are very common, as are exotic Colombian specialties like lulo, soursap, tomate de arbol, uchuva, and mamoncillo, often mixed with milk or water in shakes and juices.
It's somehow easy to forget that Colombia has access to both the Pacific and Atlantic oceans. This results in fresh seafood being available across the country. We developed a real love for sea bass, amberjack, and ceviche, prepared in Peruvian, Ecuadorian, and local styles.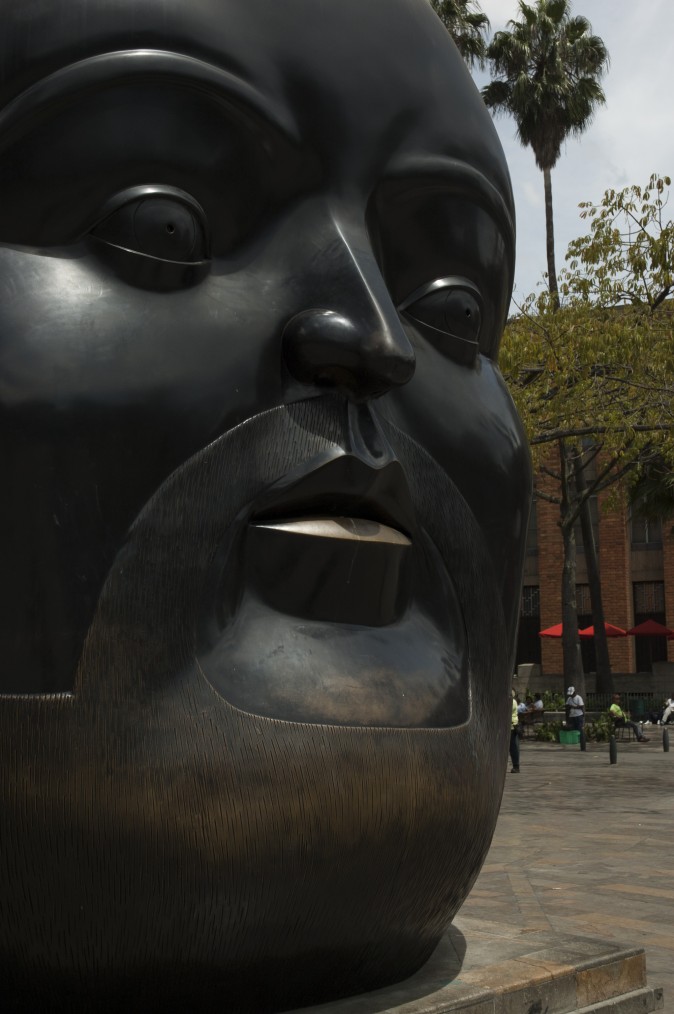 Bogotá
What do a photographer and anthropologist from Bogotá, and illustrator from Barcelona, and a physiotherapist from Australia have in common? All are participants in Bogotá's active street art scene. These graphic artists should in no way be confused with the ordinary graffiti taggers here. As our guide in the Candelaria area explained, taggers, whose ugly squiggles make up 80 percent of street visuals, are distinct from the 20 percent who are true graphic artists.
Yes, the city is so chock-full of street art is that you would be well advised take a guided tour. We were able to identify over 10 artists whose work is widespread across Bogotá. If time is an issue, stick to the Candelaria area where you will see dozens of examples of each artist's work.
Colombian towns and cities, regardless of their size, all centre on the main square, or Plaza Bolívar. The best museums are usually nearby. Near Bogotá's Plaza Bolívar is the highly touted Contemporary Art Museum and the Botero Museum. Both are must-visits.
Fernando Botero, probably Colombia's best-known living contemporary artist, is showcased at the Botero Museum. Here, huge canvases and small- and medium- sized examples of his sculptures are on display. Although Botero is a native of Medellín, Colombia's second-largest city, he donated all his works to Bogotá on the condition that entry to the museum be free.
Another son of Medellin is noted—but not celebrated—at the nearby National Police Museum: the infamous Pablo Escobar. Until the early 1990s Escobar ran the Medellín drug cartel, and some of his personal items, including his salmon-coloured Harley-Davidson, are on display.
Colombians make visitors feel welcome, to the point of continually asking them how their stay is going.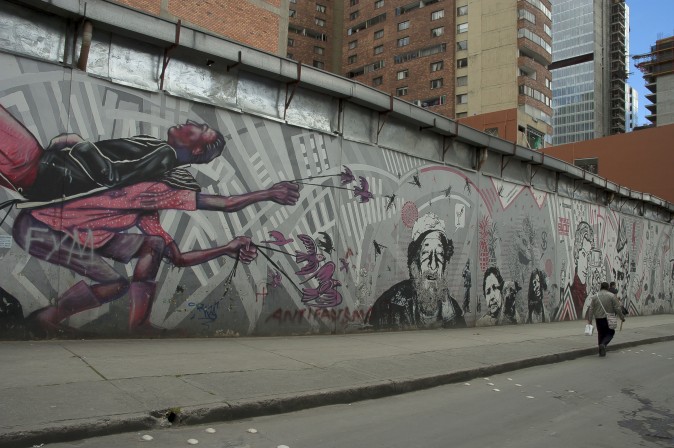 Medellín
Naturally we wanted to see Medellín, where Botero was born and where Escobar created his infamous reputation. Not far from the Medellín Plaza Bolívar is the Plaza Botero, where huge Botero statues, (20 times the size of the models in the Botero Museum) are admired, photographed, and lovingly touched and caressed by locals. Some do it for good luck, others merely out of habit.
Tourists now frequently visit the comunas (Colombian favelas), where drug use and crime used to be rampant, by taking the city's famous gondola system. Get off at the Santo Domingo stop and check out the contemporary art masterpiece, the España Library and park, where local children are encouraged to read, recreate, and relax.
Although the Antioquian region (which encompasses Medellín) and Colombia in general produces some of the world's best coffee, Colombians drink relatively little coffee and prefer Té aromatico, a tea infusion. This should not stop you from visiting the coffee plantations in the vicinity of Medellín and toward the south.
Medellín, with its active, spirited population is renowned as a prime example of the strong work ethic that characterizes the Antioquian region. High fashion moulds the city, and the top Latin American fashion shows often occur here. Excellent restaurants abound, one being the Carmen, run by an American expat from San Francisco. Its take on seafood has my mouth still watering.
Colombians make visitors feel welcome, to the point of continually asking them how their stay is going. And I have never seen so many motorcycles, zipping about town and in the neighbourhoods. Even in the upscale residential area where we stayed there were special parkades for motorbikes, and motorbike dealerships next to designer clothing boutiques!
Maybe it's part of the Escobar legacy. Back home, I still can't shake the image of his salmon-coloured Harley-Davidson that I saw in Bogotá.
More information
G Adventures: www.gadventures.com
Hotel Augusta: www.hotelaugusta.com.co/
Carmen restaurant: www.carmenmedellin.com
El Cielo restaurant: www.elcielorestaurant.com/




Bruce Sach is a veteran travel writer based in Ottawa.