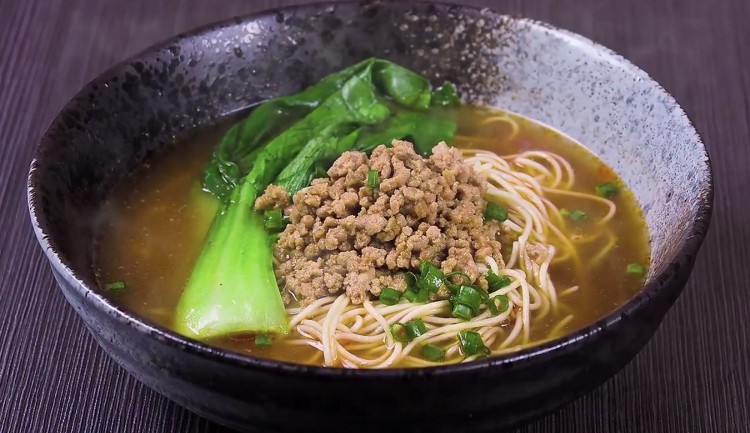 Given the magnitude and long history of China, each region has developed its own culinary methods based on its particular conditions. That's why there are many different styles to discover, each with its own traditions and delicacies.
Food from Dongbei encompasses a rich culinary form, yet this is but a brief look at the style of cooking from this section of China, and its derived forms from Jilin and Liaoning.
Dongbei (literally "East North") refers to the Northeast region of China and includes the provinces Heilongjiang, Jilin, and Liaoning. This region was previously known as Manchuria. It borders Russia, Korea, and Mongolia, whose influence shows in the kitchen—especially when it comes to seasoning.
It is an area with an abundance of natural and exotic foods like fungi Hericium (better known as monkey's head), salmon, sturgeon, and dishes like Flying Dragon Soup—a specialty of Heilongjiang.
The dishes from the Northeast have distinguishing characteristics, such as flavors that are exquisitely well-seasoned, stimulating aromas, and are juicy with crunchy textures.
Jilin is located between Liaoning and Heilongjiang, and the Changbai (Perpetual White) Mountain Range crosses all three provinces. Within the mountain range, there are many lakes, filled with an abundance of natural and exotic goods that give their characteristic touch to Jilin's culinary art form.
The cuisine of Jilin attracts many tourists throughout the year, not only for dishes that are unique to the area—such as bear paw, deer tail, and even dog soup (a Korean influence)—but also because many of the plants found here are put in traditional Chinese herbal remedies that can benefit one's health.
Liaoning cuisine likewise has heavy gastronomical influences from Russia, Korea, and Japan—yet it has developed its own distinct methods of preparation.
Thus, their meat dishes have distinguishing concentrated, mild sour and salty tastes. Vegetables are always flavorful and served fresh.
Dongbei places great emphasis on the use of kitchen utensils, especially the ladle, because ingredients must remain whole in stews and casseroles. Hence, there is an importance emphasized in how to stir while cooking.
Exacting spices, thorough technique, and a perfect combination of foreign influences and local ingredients, make Dongbei, the Northeastern region of China, one of the leading figures in the country's culinary traditions.
Dongbei Salad
• 1/4 cup unsalted peanuts
• 2 teaspoons peanut oil
• 1 leek, white part only, cut into 1-inch diagonal pieces
• 4 thin slices ginger, 2-inch-long pieces
• 3 cloves garlic, whole
• 2 cloves garlic, minced
• 1 and 1/3 cup white cabbage, cut into 1/2-inch-wide strips
• 1 cucumber, cut into quarters lengthwise, then thinly sliced
• 1 carrot, shredded
• 1 cup bean sprouts
• 1/2 cup firm tofu, cut into strips
• 2 teaspoons Chinese black vinegar or apple cider vinegar
• 1 teaspoon salt
• 1 teaspoon sugar
Place peanuts in an iron skillet and heat over medium-low heat for about 7 minutes. Keep stirring to prevent burning, until the smell of peanuts is strong and they are browned. Set aside to cool.
Heat oil in a wok over medium-high heat. Add leek, ginger, and garlic to hot oil. Cook for about 15 seconds, taking care not to burn the leek and garlic. Remove from heat and strain in a colander that is heat-resistant. Keep the oil, and discard the vegetables. Set aside the oil to reach a warm temperature.
Mix cabbage, cucumber, carrot, bean sprouts, tofu, peanuts, vinegar, minced garlic, salt, sugar, and reserved oil. Mix well and serve immediately.
 The Epoch Times publishes in 35 countries and in 19 languages. Subscribe to our e-newsletter.