California Senator Jean Fuller announced a resolution on Jan. 9 in honor of the 10th anniversary of Shen Yun Performing Arts.
The New York-based classical Chinese dance and music company will perform at the Sacramento Community Center Theater on Jan. 10 and 11 as part of its annual world tour.
"Many people have had the opportunity to attend and watch the amazing performances established by the elite Chinese artists in New York," Ms. Fuller said in her announcement. "They share a vision and passion to revive the lost world of traditional Chinese culture and share these wonderful experiences with families and children throughout California."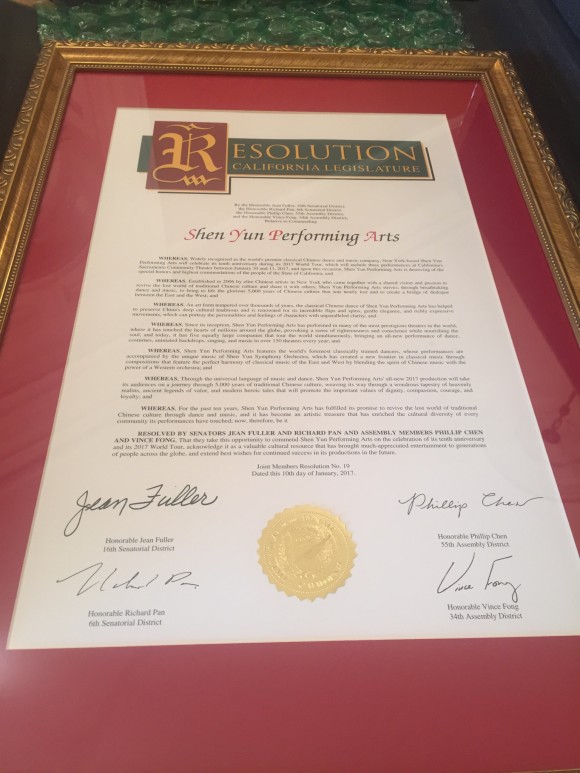 Ms. Fuller presented the resolution to several Sacramento Area Shen Yun Volunteers at the Senate meeting. See the video below.