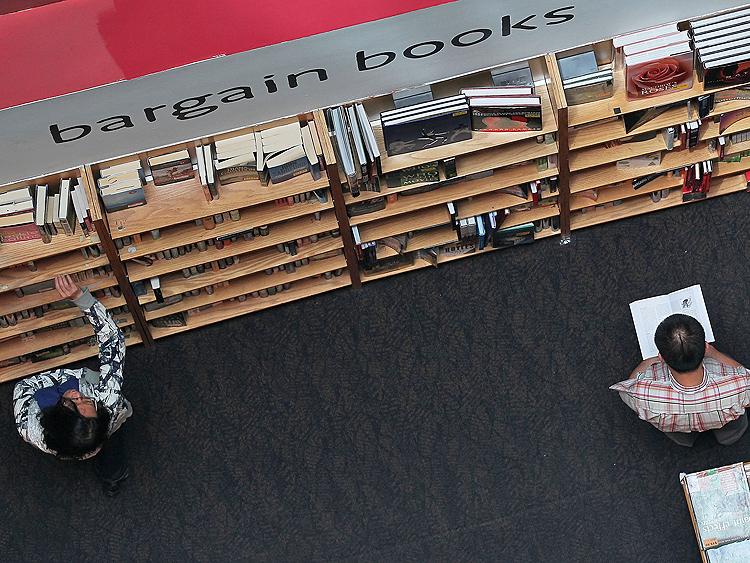 Sales of Books in Print Continue to Decline
Nielsen BookScan recorded an 8.9 percent decrease in print book sales for the year 2011 over the previous year, according to Publishers Weekly. A total of just over 640.5 million books were sold in 2011, compared to roughly 702.3 million in 2010. This decline is double that of 2010, illustrating the effect of the increasing demand for the digital format.
Barnes & Noble Looking to Separate Nook Business
In an effort to appease shareholders, Barnes & Noble is considering spinning off its Nook business, according to The New York Times. The digital tablet, while a great seller for the company, has also proven costly in terms of research and development and marketing. Forming a separate entity for the Nook could attract investors willing to take on the burden of its development, the company speculates. Upon the news of the company's intentions last week, company stock fell over 20 percent, according to The Washington Post. In a statement, CEO William Lynch said, "We see substantial value in what we've built with our Nook business in only two years, and we believe it's the right time to investigate our options to unlock that value."
Walter Dean Myers Named Ambassador for Young People's Literature
Acclaimed author Walter Dean Myers has been named by the Library of Congress as the National Ambassador for Young People's Literature. Librarian of Congress James H. Billington said in a statement, "Walter Dean Myers is one of America's preeminent authors of books for young people. He is a lifelong advocate for reading for young people, and he has practiced what he preaches in schools and detention centers across the country." Winner of five Coretta Scott King Awards, two Newberry Honors and the Michael L. Printz Award, the prolific author of more than 100 books has chosen "Reading Is Not Optional," as his platform banner.
Compiled by Barbara Danza, Epoch Times Staff