He kneels to pluck a tiny chamomile flower. I don't know what he's thinking, but his sweet face is focused and grave. His darling little fingers go on plucking one, two, three white-and-yellow dots from the jade-green grass. Then, he marches to the somber chalk guardians of the field, those disciplined whitewashed monuments that mark the last halt for so many brave men and places the flowers on the arm of a cross. He stops, and I read the words engraved on the front of the headstone:
"Here rests in honored glory
an American soldier
known but to God."
My son doesn't know how to read. Not yet. He doesn't realize he honors an unknown soldier, one of 597 others buried at Oise-Aisne.
In 2012, when we visited the Oise-Aisne American Cemetery and Memorial in Seringes-et-Nesles, France, my son was just four years old. I stepped among the headstones guided solely by his curiosity and innocent intuition. The graveyard is a shrine to 6,012 American heroes fallen in these pristine fields at a decisive moment during the Second Battle of the Marne and in the Oise-Aisne campaign of the "War to End All Wars." The fallen here paid the ultimate price to crush the last German offensive of World War I and to secure the armistice that took place 100 days later. 
The burial ground extends across a pristine 36.5-acre landscape that is meticulously manicured.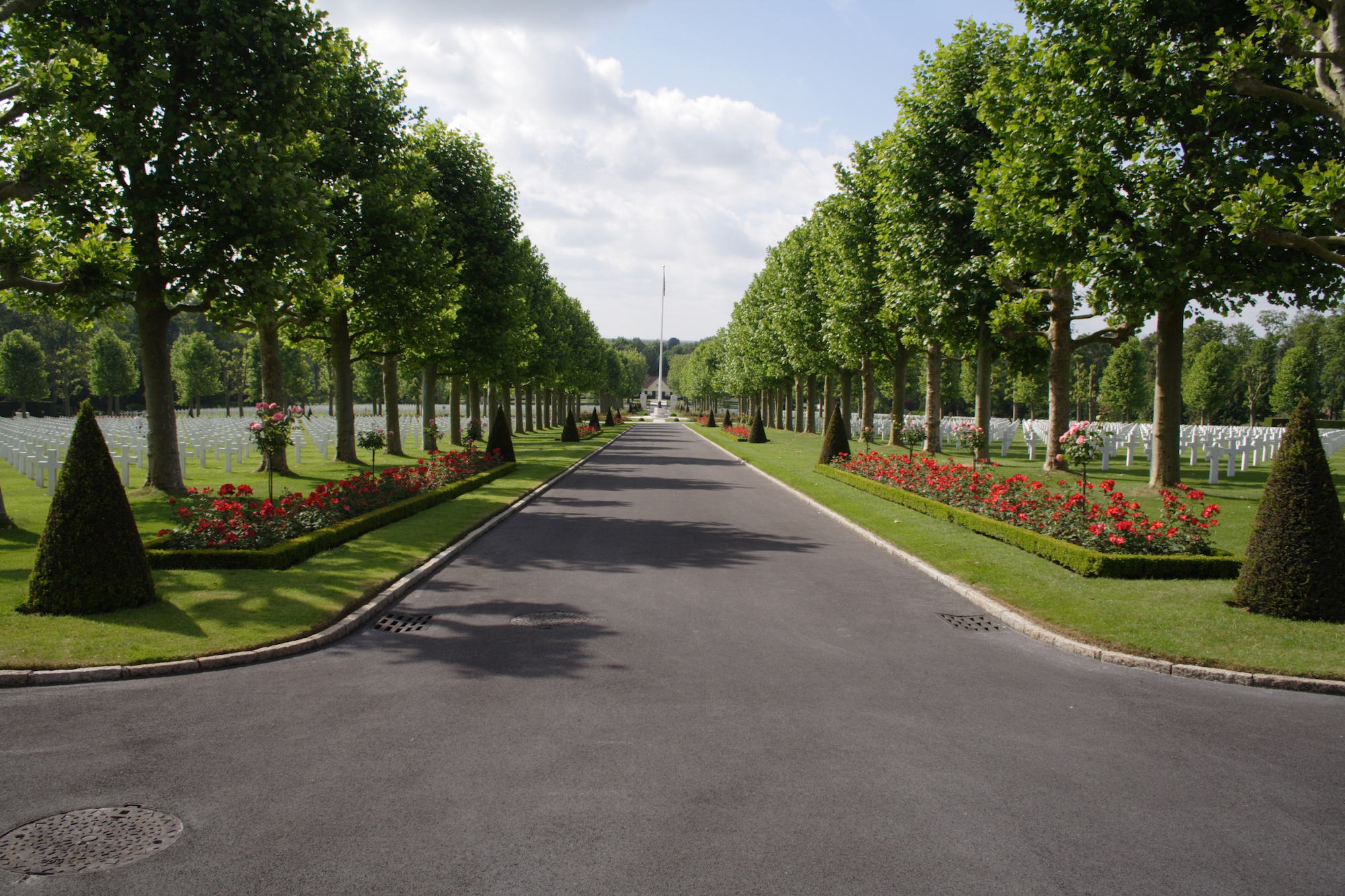 "The caretakers are surely military," I remember thinking, for no one else could possibly understand what it takes to serve with hopeless dignity and honor in life and in death.
The cemetery is spotless—each cross an echo of the other, and all of them a sad, silent, and deafening ballad of courage and woe.
Being here is a paradox: one embraces the unassuming beauty of nature, a cradle that gives these heroes peace far from home; but you also hear their whispers, prayers told by the wind as it gusts through that grass trimmed with such a military precision that no blade is out of place.  
Nothing but the grass should grow here to cover the graves of the valiant in gentle green. There's room for flowers and trees along the pathways connecting the memorial to the gates. And yet, little fingers find wonder in the grass—those tiny white chamomile blossoms are, perhaps, a love poem frozen for eternity on the lips of a young private who still counts the clouds above, so far from home.
"I'm sorry," my son whispers as he places the small flowers on the cross. Then he wanders elsewhere. As he strolls among the graves, I get this feeling that he hears their distant voices carrying a solemn message of hope and love, and a promise of redemption.
Most of the soldiers buried here were cut down in their prime, mere children by today's standards. They died in a war that crushed nations and shattered humanity to its core. They perished far from home, and many are forgotten. But I like to believe that as long as a child stops to say a prayer in front of their graves their sacrifice was not in vain. If the children remember, surely hope for peace can be redeemed. 
The same belief governed the people who built the memorial, a monumental curving colonnade made of rose-colored sandstone and decorated with four bas-reliefs at the top, two representing soldiers, and the other two St. Michael and St. George. The inscription on the façade reads:
"These endured all and gave all that honor and justice might prevail and that the world might enjoy freedom and inherit peace."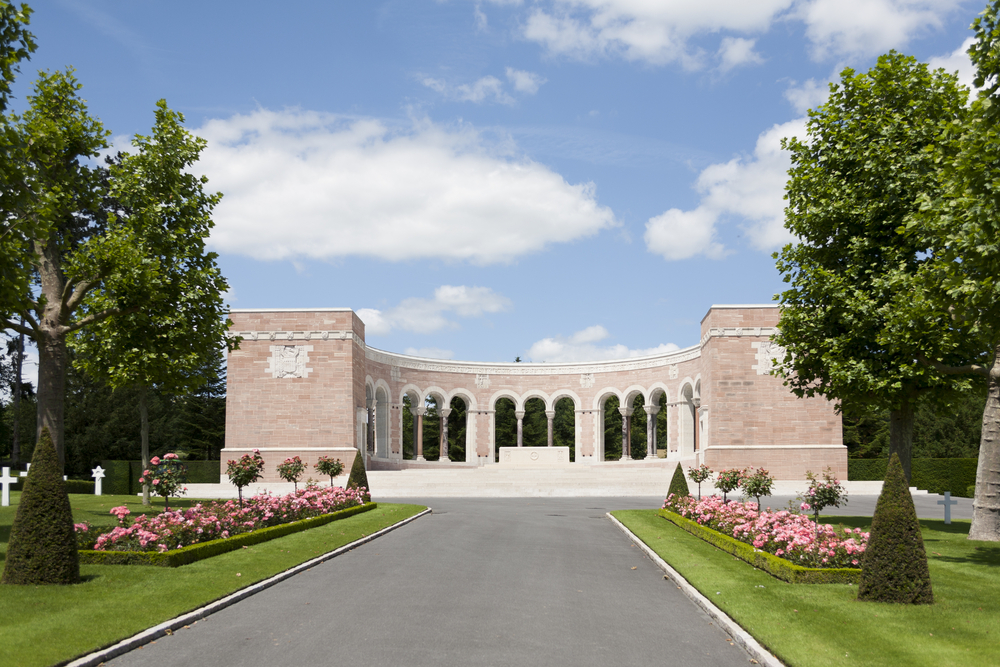 The small chapel at the right of the memorial commemorates 241 of the heroes who went missing in World War I, either whose bodies were not found, or who were never identified. A map showing where the soldiers of Oise-Aisne have fallen in the surrounding French territory is preserved in a small room at the left of the memorial. The visitor can grasp the enormity of the conflict while gazing at the map. The gravity of this moment in American and world history sinks in when one realizes that more than 30,000 U.S. combatants were killed or wounded here. The fragment of a message from Captain Jesse Woolridge of the U.S. 42nd Division below reveals a glimpse of the horrors of the war:
"It's God's truth that one Company of American soldiers beat and routed a full regiment of picked shock troops of the German Army … At ten o'clock … the Germans were carrying back wounded and dead [from] the river bank and we in our exhaustion let them do it—they carried back all but six hundred which we counted later and fifty-two machine guns … We had started with 251 men and 5 lieutenants … I had left 51 men and 2-second lieutenants…" 
—Capt. Jesse Woolridge, 38th Inf., 3rd Division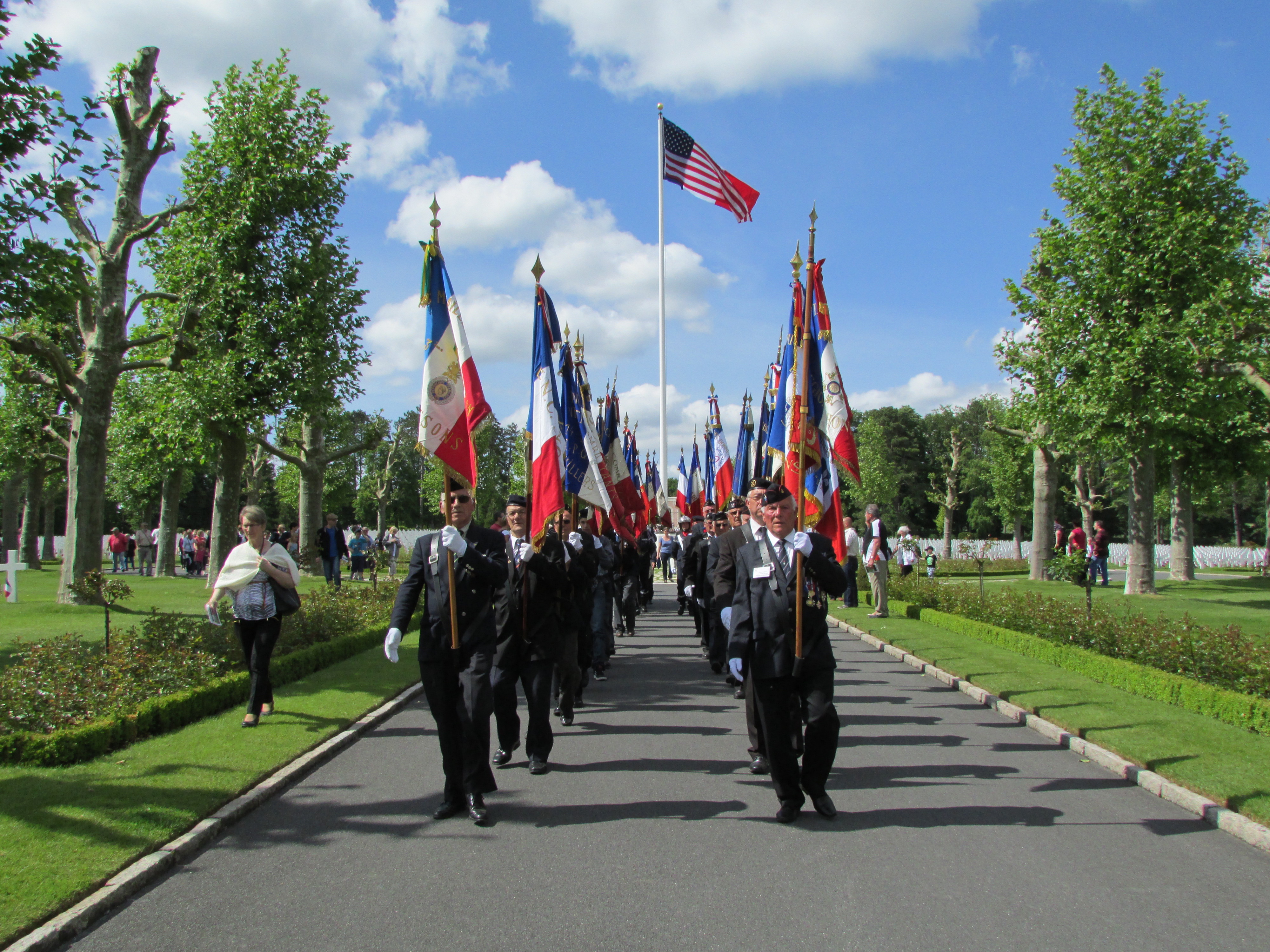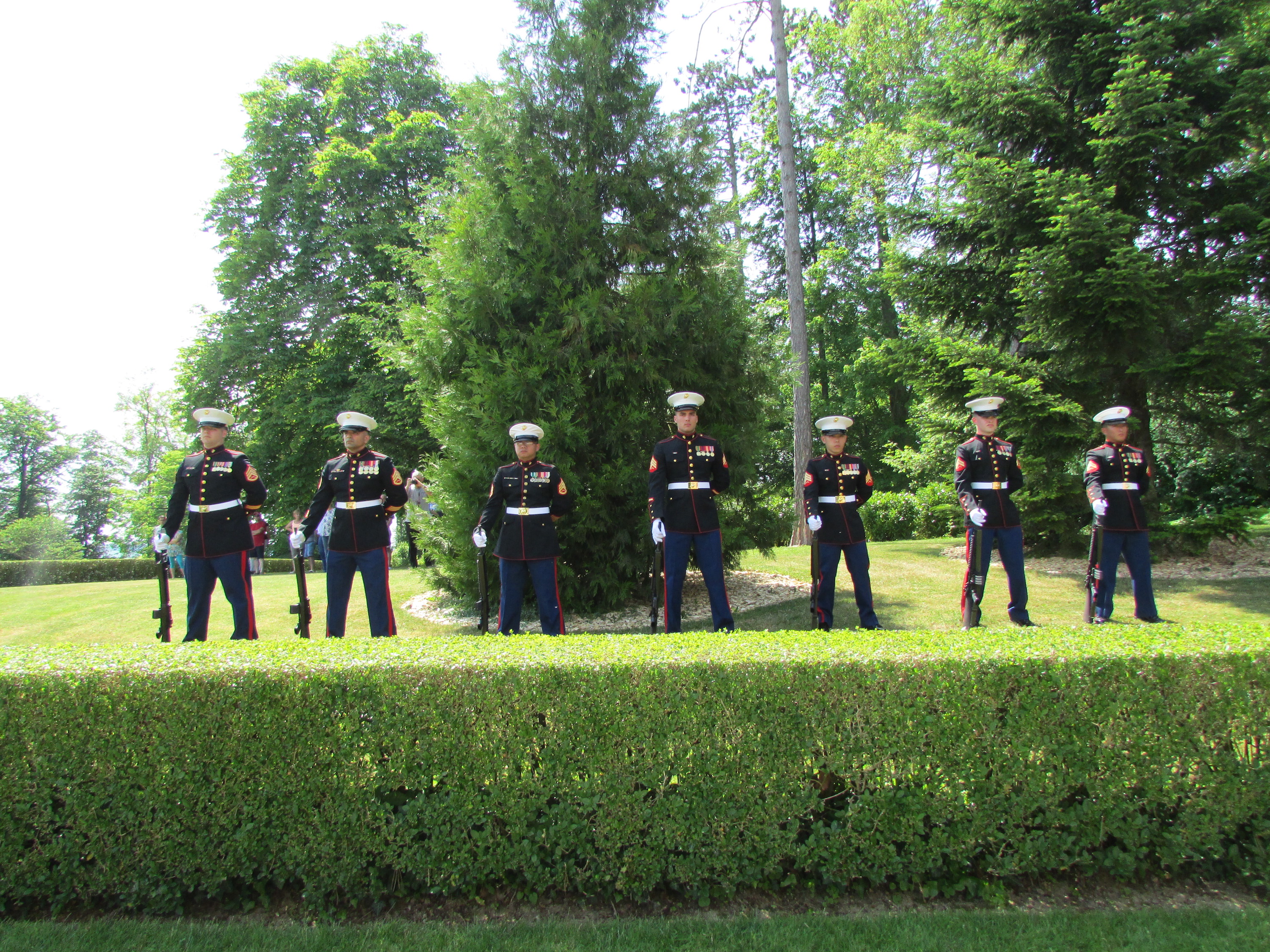 Places to Visit Nearby
The Oise-Aisne American Cemetery is on the scenic route from Paris to Luxembourg, not far from Château de Nesles, which is another must-see attraction if you find yourself in Seringes-et-Nesles. Constructed in 1226 for Robert III, Count of Dreux and Braine, the castle is an exceptional example of military architecture from the time of King Philip II of France, or Philip Augustus as he is widely known. The edifice is a replica of Château de Dourdan, built by the king in the 1220s. Part of the moats that surrounded Château de Nesles survived to this day, and the building remains in excellent condition.
From Château de Nesles, after a short ride, no more than 15 minutes, you reach the Cistercian Abbey of Val d'Igny in Arcis-le-Ponsart. Founded in 1128, the monastic complex still stands and is now under the care of Trappist nuns.
From the Abbey of Val d'Igny, the road leads to Reims, another French gem in the Champagne wine region. This city has several UNESCO World Heritage Sites: the imposing Notre-Dame de Reims Cathedral, the Palace of Tau, and the former Abbey of Saint-Remi, which now hosts Musée Saint-Remi, an archeology and art museum. Adjacent to the museum, you can also visit Basilica of Saint-Remi, a medieval church, which dates from the 11th century.
As beautiful and fascinating as this part of France is, I am perplexed at the course irony emblazoned on the meadows and woods near Oise-Aisne. To be honest, I am at once compelled to embrace many such places in Europe, while at the same time feeling repelled by the ghastly sorrow of war. I am sure many feel this way, but I wrestle as to how to finalize my humble dedication to the fallen. Perhaps the best conclusion comes in the form of a letter from a commanding officer, to the wife of one of these brave heroes.   
"Mrs. Ackerman,
Your husband, Sergeant Lloyd C. Ackerman, was in my company, and was the best sergeant I ever had. I thought a lot of him, and was greatly grieved when he was killed. He was right at my side when he was killed. We were in a wheat field about five miles northwest of Chateau-Thierry, and your husband is buried right there. Your husband died a hero. He was right in the front line advancing on the Germans, when some machine guns opened up on us and killed many of our men.
Sgt. Ackerman was the best drill sergeant I ever had, and was cool under fire. The company and regiment lost a very valuable man when he was killed, and I personally feel it very deeply. I cannot speak too highly of him.
Captain W.F. Marshall, 318th Inf., 4th Division"
A former military journalist, Mihaela Lica-Butler is a senior partner at Argophilia Travel News. Besides her work as a PR pro and travel journalist, she spends her time writing children's fairy tales and cookbooks.