An Oregon woman lived for 99 years with a rare condition where her organs were located in the wrong places, said researchers.
In 2018, Oregon Health & Science University (OHSU) researchers learned that the woman, Rose Marie Bentley, had an unusual anatomy, according to a press release published on April. 8.
Neither her family nor Bentley knew about the potentially life-threatening condition.
"I knew something was up, but it took us a while to figure out how she was put together," stated Cam Walker, Ph.D. in the news release.
Bentley, they said, had situs inversus with levocardia, which means her stomach, liver, and other abdominal organs are on the right side of her body while her heart remained on the left side.
The condition occurs once in every 22,000 births and it usually means the person will have "life-threatening cardiac ailments and other abnormalities," said the release.
What's more, "Bentley may have been the oldest-known person with the condition," said researchers. "Medical literature describes two other cases of older patients, both of whom lived into their 70s."
Woman lived to 99 with her vital organs back to front inside her https://t.co/APTw4OJhD2 World https://t.co/9cNg439GQV pic.twitter.com/hPcg51bCLu

— David Jones (@_MrDavidJones) April 8, 2019
"Walker estimates only one in 50 million people who are born with Bentley's specific condition live long enough to become adults," the news release added.
Her family reported that she lived without any chronic illnesses aside from arthritis.
"She had three organs removed during her life, but only a surgeon who removed her appendix recorded its unusual location in their notes. None of Bentley's children were aware of their mother's transposed organs, and they believe she didn't know, either," said the release.
Mark Hankin, Ph.D., a professor of anatomy at OHSU, presented the woman's case at the 2019 American Association of Anatomists Annual Meeting at Experimental Biology.
'One in 50 million': Woman lived for 99 years with organs in all the wrong places — and she never knew it https://t.co/bTklYQ5TLI via @fox8news

— fox8news (@fox8news) April 8, 2019
"My mom would think this was so cool," Louise Allee, one of her five children, said.
"She would be tickled pink that she could teach something like this. She would probably get a big smile on her face, knowing that she was different, but made it through."
The release said she and her husband, James Bentley, lived in rural Oregon for most of their lives.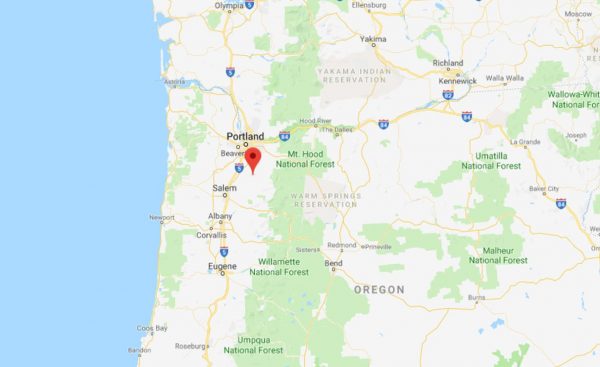 The woman sang in the church choir and taught Sunday School. She and her husband visited all 50 U.S. states after retiring in 1980.
She died on Oct. 11, 2018 about 13 years after her husband passed away.
According to the U.S. National Library of Medicine, her condition is "also known as isolated levocardia and is almost always associated with severe forms of congenital heart defects with poor prognosis."
Regarding the case of a 13-year-old male with the same condition, officials said he had a litany of health issues.
"The prognosis of situs inversus with levocardia is poor, and only 5%–13% of patients survive for more than five years, mainly due to the severity of an associated cardiac abnormality," says the agency.
"It is important for clinicians to be aware of the fact that discordant cardiac shadows and stomach bubbles are usually found in association with severe abnormalities of the heart and major blood vessels. These imaging findings should prompt a thorough investigation for potential abnormalities. CMR is usually used for complex and difficult cases."