A woman who flew on Delta Airlines wrote a now-viral letter about a man who allegedly "fat-shamed" her while on the plane.
In a now-deleted Facebook post, passenger Katie Kiacz said she was flying with Delta last week when she saw an unidentified man text message something, writing a disparaging message about her weight.
"You referred to me as a '2-ton woman.' You told your friend soon as I boarded and you saw me that it was 'not good.' When I confronted you saying 'I am not two tons but I did just have a baby,' you sighed and got up to use the bathroom then quietly asked the flight attendant for a different seat," she wrote, Yahoo reported. "I'm glad there were not any," she wrote.
She then alleged that the man didn't apologize or speak to her for the rest of the flight.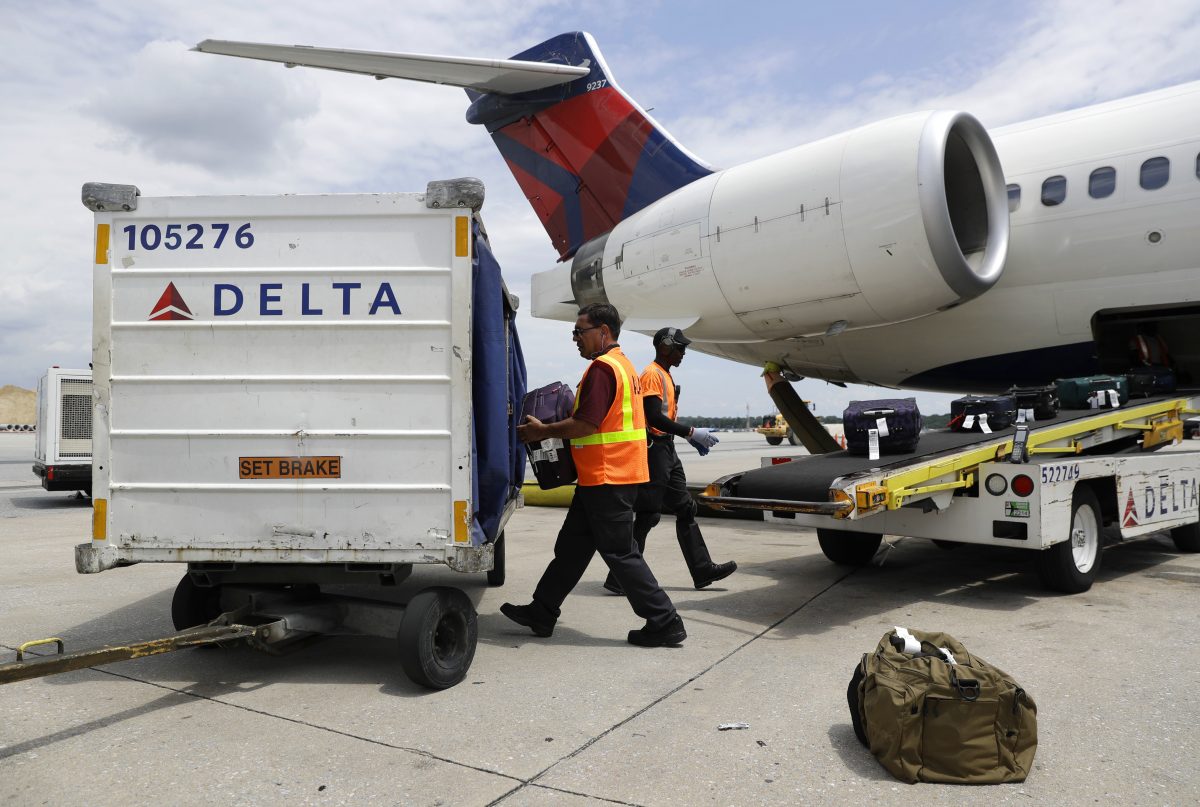 "I do not need your validation. So why am I posting? To call you out. Because I do not exist to please you. Because I will take up as much space as I want. Because even when confronted you did not think you were in the wrong, that you did not need to apologize," the letter read, according to Yahoo.
"I'm glad you had to sit next to me the entire two-hour flight, I'm only sorry I couldn't take up more space," she wrote.
According to Fox News, her post was shared 102,000 times on Facebook.
"The outpouring love and support has been unreal," Kiacz wrote on Facebook. "In that moment, I was shaking with anger, I was overcome by sadness, and for a moment I was ashamed and self-conscious," she said, before saying she had to remind herself of "who I was, what I do, and how much I have accomplished and still have to accomplish."
One of the take-home messages, she added, is to think before you speak because it might offend other people.
"I think we have all said something unkind at one time or another, and this is just a reminder that we do not know the battles people are fighting and that we just need to be a little kinder to each other," she said.
Is 'Body Positivity' Healthy?
Some researchers, however, have said that the "body positivity" movement and normalization of "plus-size" body shapes are causing people to underestimate their weight.
The University of East Anglia looked at data from almost 23,460 people who were overweight or obese, revealing that weight misperception has increased in England.
"The upward trend in underassessment of overweight and obesity status in England is possibly a result of the normalization of overweight and obesity. Obesity prevention programs need to consider differential sociodemographic characteristics associated with underassessment of weight status," said their conclusion.
They found that people underestimating their weight are 85 percent less likely to try to lose weight as compared with people who accurately identified their weight status.
The number of overweight people who are misperceiving their weight increased over time, from 48.4 percent to 57.9 percent in men and 24.5 percent to 30.6 percent in women between 1997 and 2015, researchers at the university said.
The study said, "Seeing the huge potential of the fuller-sized fashion market, retailers may have contributed to the normalization of being overweight and obese. While this type of body positive movement helps reduce stigmatization of larger-sized bodies, it can potentially undermine the recognition of being overweight and its health consequences. The increase in weight misperception in England is alarming and possibly a result of this normalization.'
"Likewise, the higher prevalence of being overweight and obesity among individuals with lower levels of education and income may contribute to visual normalization, that is, more regular visual exposure to people with excess weight than their counterparts with higher socioeconomic status have."