The World Health Organization (WHO) has temporarily suspended testing the malaria drug hydroxychloroquine in COVID-19 patients due to safety concerns, the organization's top official said on Monday.
WHO Director-General Tedros Adhanom Ghebreyesus said at a briefing that the organization's trial of hydroxychloroquine, which has been touted by some as a promising preventative measure or therapeutic for COVID-19, would be put on hold for a safety review.
"The executive group has implemented a temporary pause of the hydroxychloroquine arm within the Solidarity Trial while the safety data is reviewed," the WHO chief said at the virtual briefing.
Tedros said the other arms of the trial remain unaffected by the suspension, adding that "this concern relates to the use of hydroxychloroquine and chloroquine in COVID-19."
In his announcement, the WHO head noted that the suspension related to the use of the drug in COVID-19 patients, not other approved uses, such as for malaria or lupus.
"I wish to reiterate that these drugs are accepted as generally safe for use in patients with autoimmune diseases or malaria," he said, adding that the organization was acting out of "an abundance of caution" following recent results of non-WHO trials.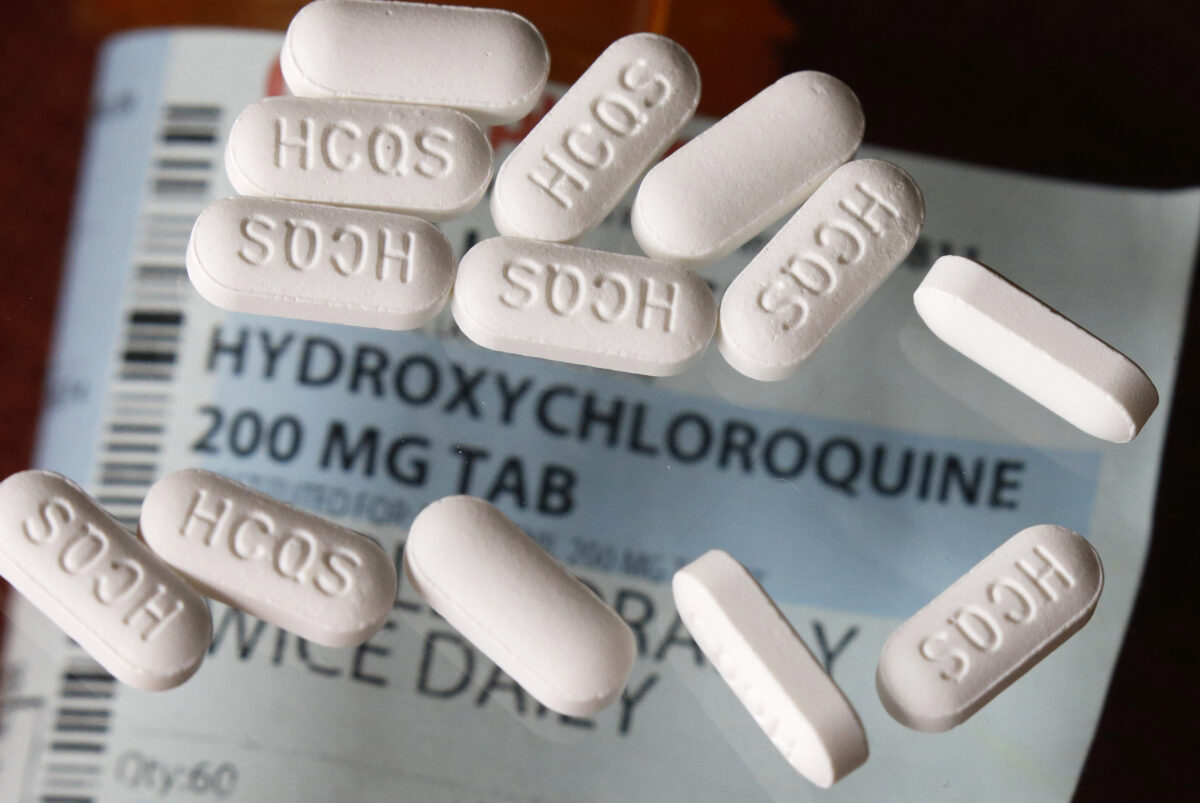 "So as such it is not related to any problem, there is no problem at all right now within the solidarity trial, there is no issue, there is no signal, we are just acting on an abundance of caution based on the recent results of other studies to ensure that we can continue safely with that arm of the trial," Tedros said.
In his remarks, Tedros referred to recent research published in The Lancet, which linked hydroxychloroquine and chloroquine, a related drug, with an increased risk of mortality in hospitalized COVID-19 patients.
"We were unable to confirm a benefit of hydroxychloroquine or chloroquine, when used alone or with a macrolide, on in-hospital outcomes for COVID-19," the researchers wrote.
The large observational study, which included records of 96,032 patients from across the world, broke down the COVID-19 sufferers into four groups: chloroquine alone, chloroquine with a macrolide, hydroxychloroquine alone, or hydroxychloroquine with a macrolide. A control group consisted of patients who received none of the treatments.
None of the groups paired hydroxychloroquine or chloroquine with azithromycin and zinc, which many advocates of the treatment or preventive measure say makes it more effective in fighting the Chinese Communist Party (CCP) virus, the novel coronavirus that causes COVID-19.
President Donald Trump, who recently said he completed a two-week regimen of hydroxychloroquine with azithromycin and zinc as a preventive measure against the deadly virus, has often characterized the drug as a "game changer."
"Hydroxy has had tremendous, if you look at it, tremendous, rave reviews," Trump said in an interview on Full Measure with Sharyl Attkisson on May 23, adding, "many people think it saved their lives."
The FDA has warned against the use of hydroxychloroquine and chloroquine for COVID-19 treatment outside of hospitals or clinical trials due to the risk of life-threatening heart problems.
The Lancet-published research linked each of the four treatment regimens it took into consideration with lower in-hospital survival and higher frequency of irregular heart rhythms.
There are currently a number of trials taking place in various countries studying the effectiveness of the drug in treating the killer bug.