Warranties for Medical Procedures: Can They Work?
September 24, 2014 5:45 am Last Updated: September 24, 2014 6:46 am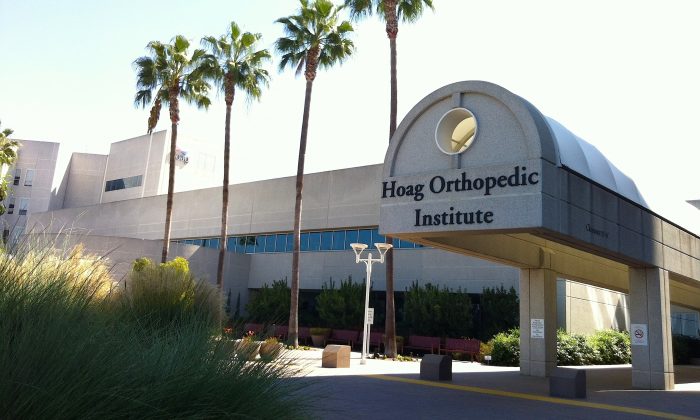 LOS ANGELES—Warranties have been around for decades for many goods, but in the healthcare field, the idea is relatively new. 
The goal for healthcare warranties is that if there are complications, the provider, such as a hospital, will absorb the costs of follow up care, and in theory, make their procedures safer.
"When you share risk in anything, it helps bring up the quality even higher, so it's a good thing, as long as the risk is managed well," said Gabrielle White, who oversees bundled payments, including medical warranties, at Hoag Orthopedic Institute in Irvine, California.
Hoag is one of the few places that offers medical warranties in California. Right now warranties are only available for a few procedures, and at Hoag, only for knee and hip replacements.
The warranty is good for 90 days. It comes with a "bundled" payment plan that combines all the various fees for a procedure into one upfront price, and if there are complications after the surgery, it covers those too. The Institute says this saves people money.
"In reality, it doesn't cost any more," said White. "It actually will cost less, if [someone] did have a complication that we were a part of."

Currently, self-insured employers are among the most enthusiastic group for the new bundled payments and warranties, as well as other cash-paying patients like medical tourists. But only about 300 people since 2010 have taken advantage of the program at Hoag, out of about 4,000 total patients they get a year. 
This is part of why the program has not taken off elsewhere, and why six out of eight hospitals that signed up for California's pilot of bundled payments program since 2010, dropped out. 
This could change if Medicare is successful in expanding its network of providers offering bundled payments, however. In the beginning of August, it announced it was testing 4,122 new providers, adding to 2,412 providers already testing it out. 
"My guess is that we'll see bundled pricing and warranties for episodes of care becoming more prevalent, particularly as Medicare will probably roll these out," said Hoag CEO, Dereesa Reid.
In the first batch of participants 86 of the 236 providers Medicare was working with opted out before they signed any contract.
A study released last month by the RAND Corporation may give some insight as to why. The study found, "a number of barriers, such as administrative burden, state regulatory uncertainty, and disagreements about bundle definition and assumption of risk."
There is also a risk that if a medical provider only gets a lump sum for patient care, they may be tempted to cut corners and provide sub quality care to save money. 
To lower their risk, hospitals may also choose to re-classify a patient's diagnosis as more severe than it actually is, a practice known as "upcoding," which is already a problem in Medicare.
While warranties are a great way for patients who want the security of knowing the cost of their procedure up front, they have a long way to go to become mainstream.