For 71-year-old Georgia resident Gus Allbritton, surviving the Vietnam War was something of a miracle, as he was badly wounded in combat on three separate occasions. And although he received the Purple Heart medal for his sacrifice, that token of honor was later lost in a burglary.
But in a twist of fate nearly four decades later, another miracle saw that cherished medal returned to him.
In 1968, Allbritton as a teenager had graduated high school on a Friday. He'd gotten his draft notice on Saturday. And on Monday he found himself in Fort Benning in the Army. During his service in Vietnam, from 1969 to 1970, Allbritton was maimed three times in battle—for which he received three Purple Heart medals.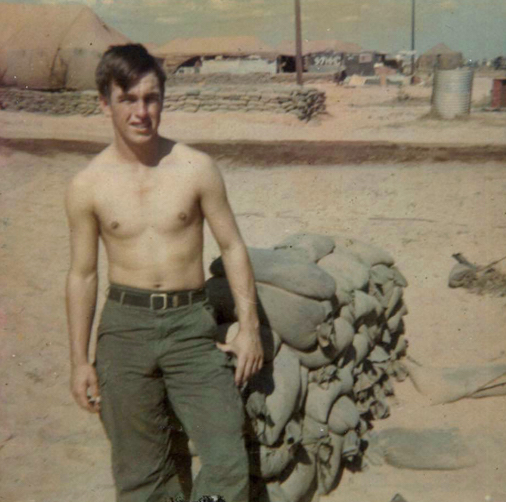 "I was wounded first time in the right shoulder with an AK-47, sniper shot into my shoulder," he told WGXA News. "Second time, I was wounded through my feet, my legs, my knees, my groin, up this way."
The third time was "through the back, an RPG hit right beside of a bunker," Allbritton recalled. "I got fragments in my back, one up here in my thorax—how it got up there I don't know—and one piece came all the way through me out my chest."
The young soldier was lucky to still be alive. "And I'm still walking," he said half a century after the fact. "The good Lord's been good to me."
On returning stateside, he received his third Purple Heart for his sacrifice.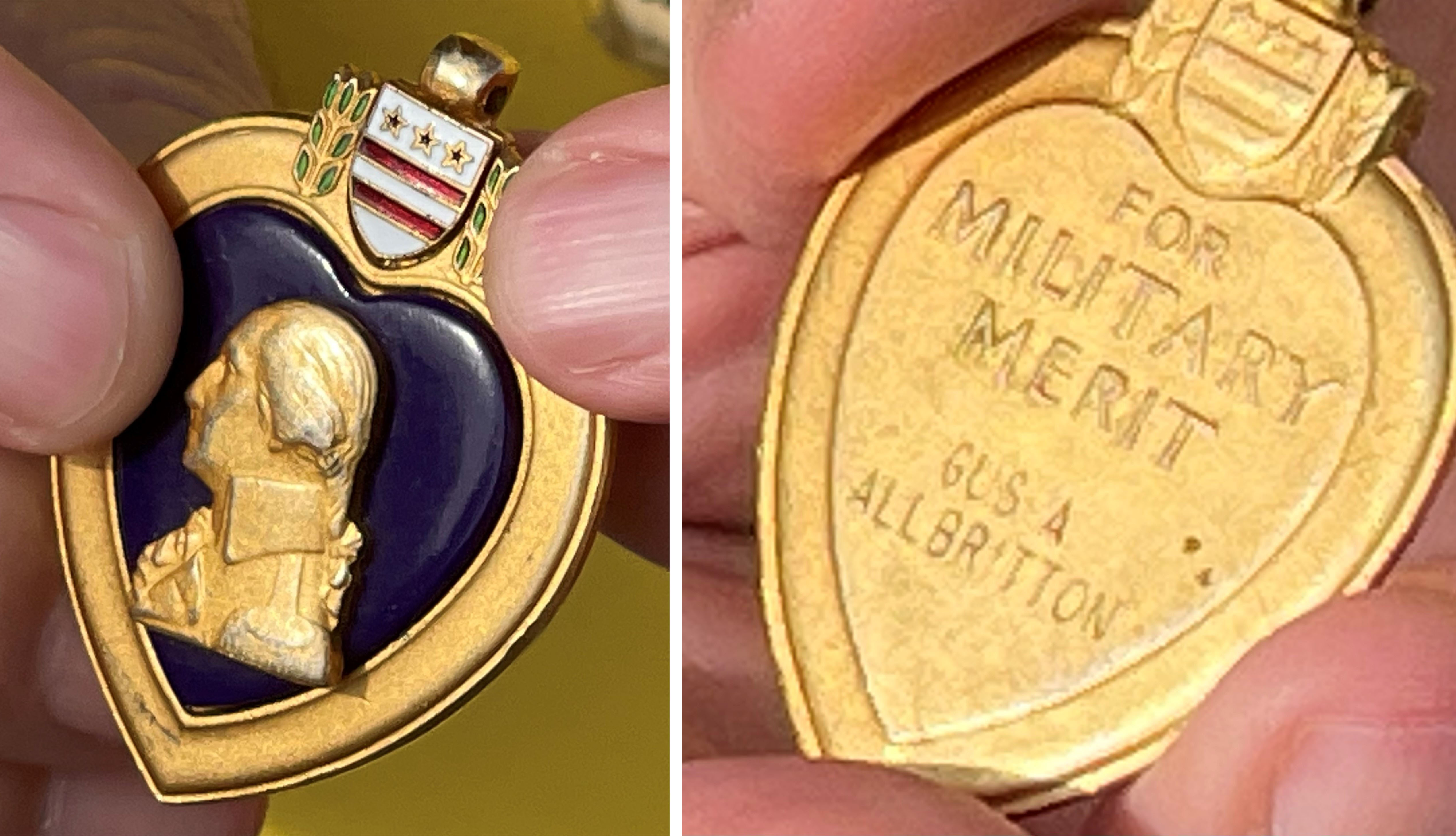 Allbritton then found a career in law enforcement, putting his medal in a glass jug containing loose change and other trinkets. But when his home was burglarized in 1983, the thief stole the jug along with firearms and other items. As a law enforcement officer, Allbritton knew there was next to no chance he'd see the stolen property ever again.
Until 38 years later, in a twist of fate, one good Samaritan Jamie Bath in mid-September stumbled across the Purple Heart while browsing in a flea market, and saw the name "Gus A. Allbritton" engraved on the back. Intrigued, Bath surprisingly easily traced the medal back to its owner through Allbritton's digital footprint working with the VA—through which Bath connected with him.
A few days later, the medal had been mailed and it found its way back to the veteran.
Receiving it was a surreal experience for Allbritton.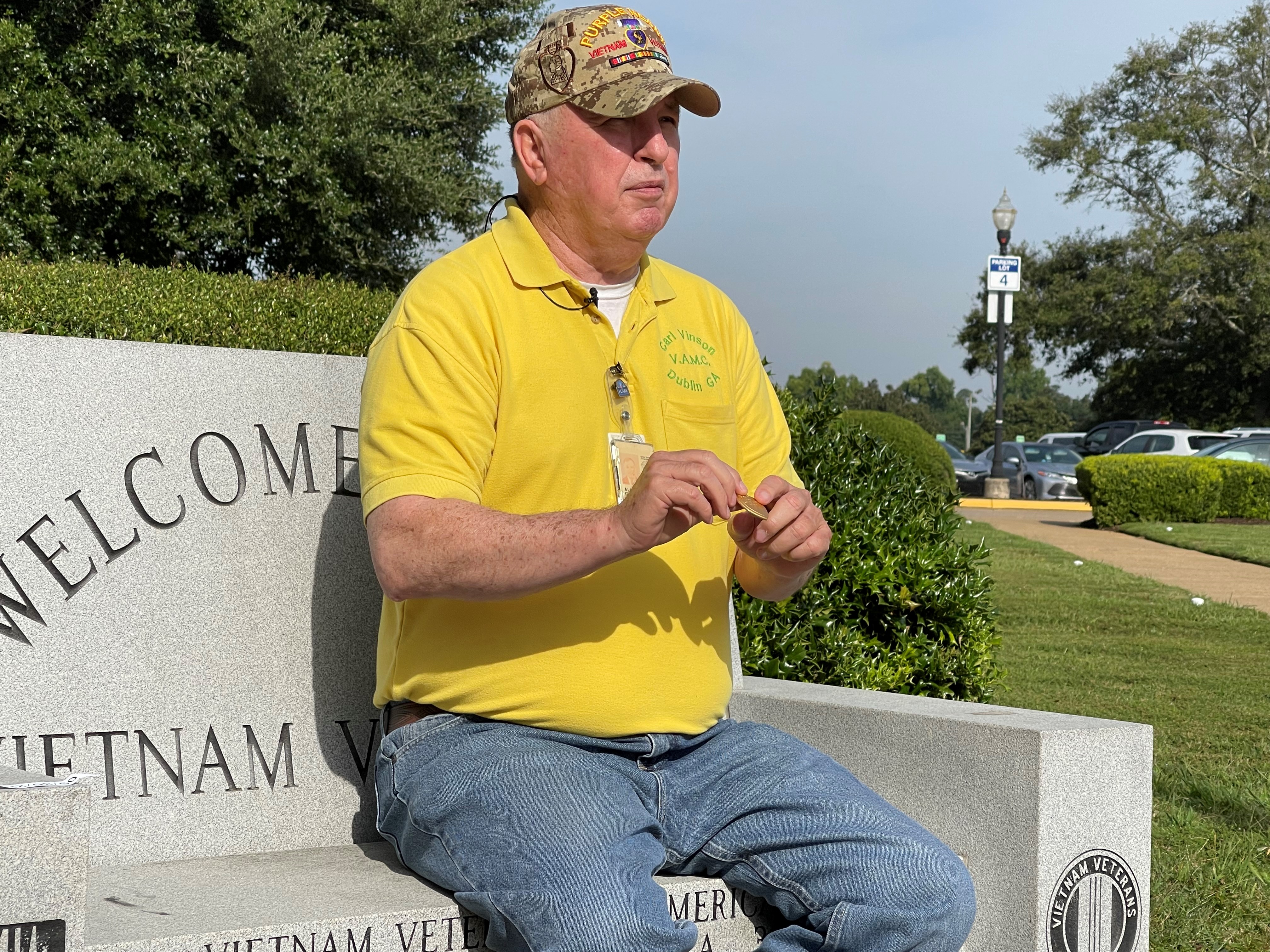 "I couldn't believe that after all this time my Purple Heart is back where it belongs," Allbritton said. "I gave the other two to my kids, one to my daughter and the other to my son. I think I'll keep this to myself as the good Lord gave me another opportunity to care for it."
The 71-year-old former soldier, who has spent 25 years volunteering for the VA in Dublin, explained what the Purple Heart means to one who serves his country loyally and sacrifices.
"You have to shed blood for your country in order to receive a Purple Heart," he told the station. "And I've shed my share of blood for my country."
"Most servicemembers and veterans never want a Purple Heart as it's awarded for being wounded in action or posthumously," the VA told The Epoch Times. "Allbritton however, couldn't be happier to receive his third Purple Heart for the second time."
Share your stories with us at emg.inspired@epochtimes.com, and continue to get your daily dose of inspiration by signing up for the Epoch Inspired newsletter at TheEpochTimes.com/newsletter