A Gulf War veteran from Lee County, Arkansas, has taken to the streets to spread the message of love and unity by running through his state carrying an American flag.
Nathaniel Thomas, a fitness trainer who owns a gym, launched his statewide mission in March when the CCP (Chinese Communist Party) virus, commonly known as the novel coronavirus, first started spreading. He started in his hometown of Forrest City and has since hoped to make it to every major city in Arkansas.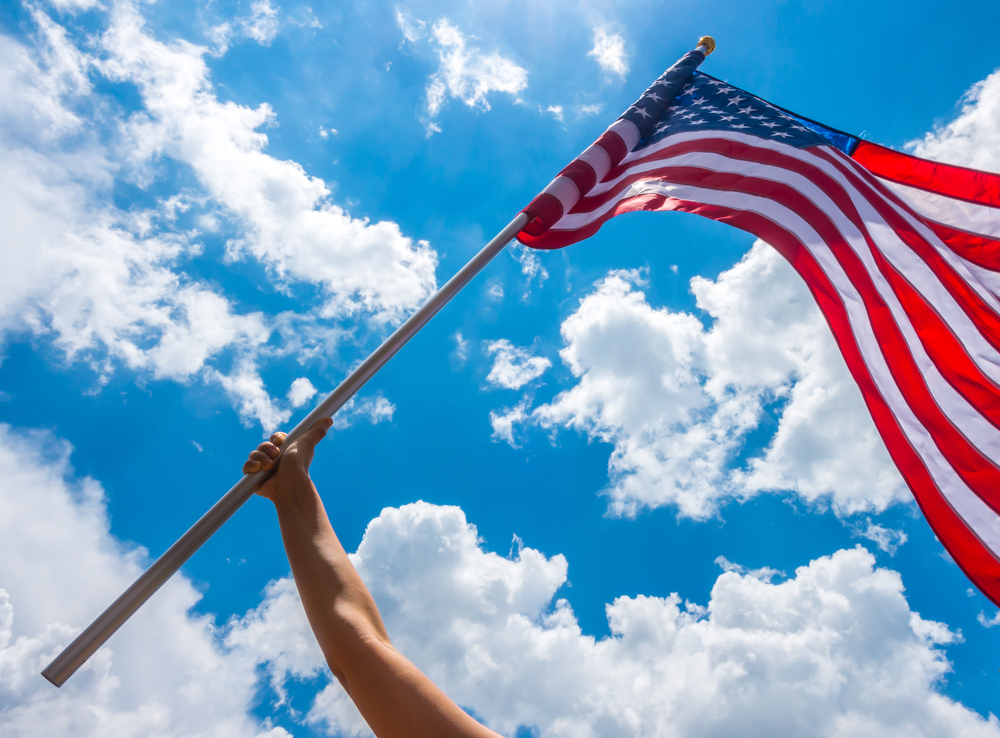 Thomas said that it was "placed on his heart" to take to the streets to boost the spirits and encourage his community to stay strong amid these unprecedented times. "I'm trying to go all over Arkansas," Thomas told KAIT 8, "trying to hit every major city I can hit, and continue to do it as long as we go through the challenges we're going through right now."
Alluding to his run, Thomas told Malvern Daily Record that after the first case of the virus was announced in a town hall meeting to alert the citizens, he decided to go "on this journey until we have defeated this virus."
Thomas runs 10 miles every Saturday with the American flag resting upon his left shoulder.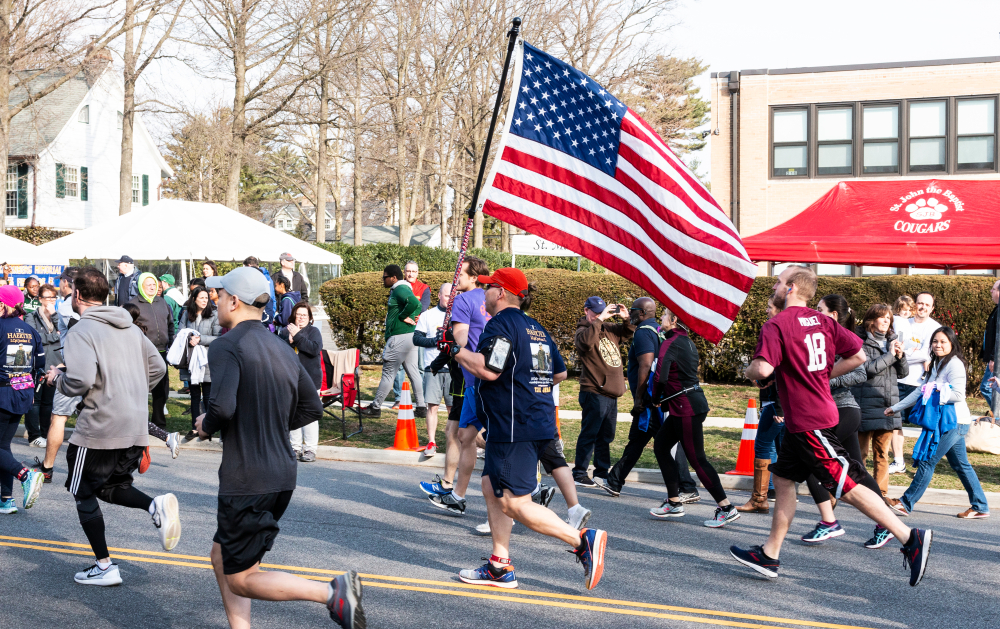 "I just want to do my part and hope to touch hearts," Thomas said. "This is a big honor, and I'm all about unity and want everyone to know we are all in this together."
Thomas admitted feeling overwhelmed by the reception he has received from Arkansans as he passes by their vehicles, with many saluting, applauding, or honking their horns. In return, Thomas makes it a point to salute them.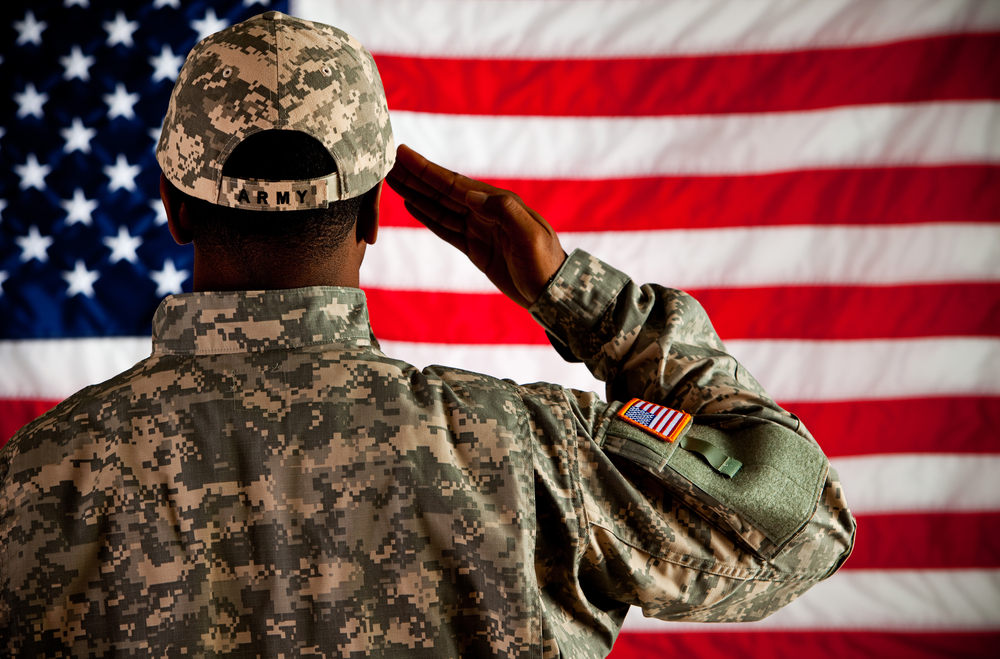 Thomas tracks his progress through the state on his Facebook page. On July 4, the runner announced he would be passing through Texarkana. "Ol Glory said she's ready to inspire," he wrote, "so let's do this, Texarkana."
Just two days later, Thomas posted that he was in Jonesboro, "spreading inspiration."
"Thank you for your service, and God bless the USA," one netizen responded. "Traveling man," wrote another. "Thank you for being a great person. Be safe."
Thomas plans to keep running every weekend through August 2020 and will finish where he started, in Forrest City. He anticipates that his statewide mission, once complete, will be one to remember.
"It's going to be an emotional one for me because of all the things I have done and the people I've met on this journey," he told local news station KAIT 8. "It's going to be emotional, but we're going to get it and get through it."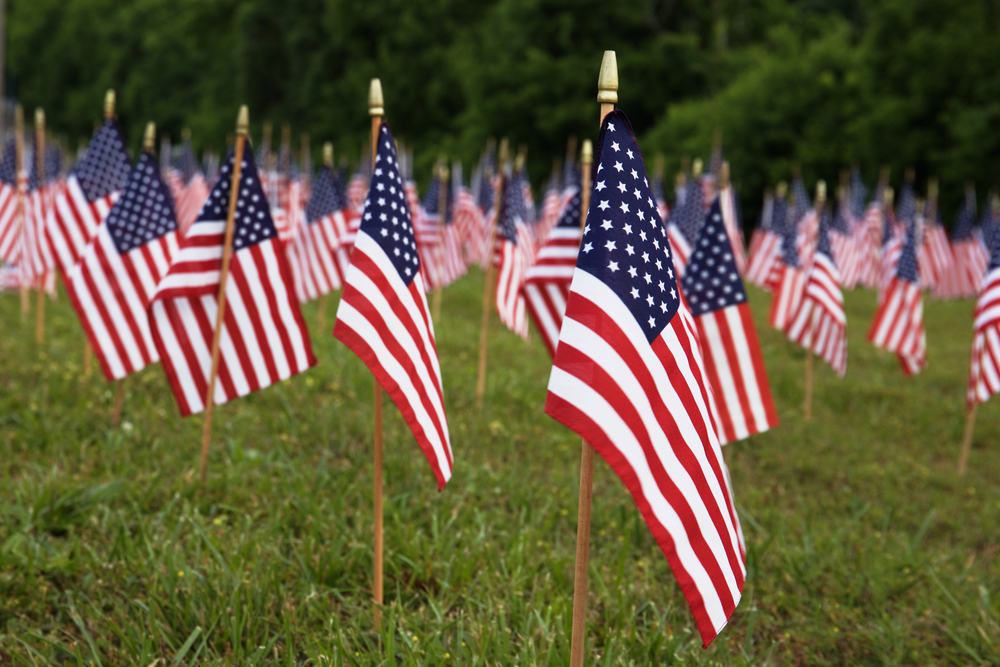 Elsewhere, in Massachusetts, one patriotic family is paying tribute to those who died from the virus in their state by placing a miniature American flag in their front yard for each victim. They have planted more than 8,000 flags so far.
Through these efforts, the Labbe family of Grafton, Massachusetts, also wishes to highlight the bravery of the first responders and health care workers on the front lines, calling them the "true heroes" of the pandemic.
"Never in a million years did I ever think we'd get to this number," father Michael Labbe, a 54-year-old former EMT, told The Milford Daily News. "We obviously prayed to be in the hundreds, not thousands."
The family believes that their gesture is worth every ounce of their given time and money if drive-by visitors can glean a little comfort from the front-yard tribute. "It's about paying it forward in life," he said.
We would love to hear your stories! You can share them with us at emg.inspired@epochtimes.nyc