A Utah teenager suffered debilitating damage to her lungs after around three years of near-daily vaping.
Maddie Nelson, 18, started to feel ill earlier this year, according to her sister, Andrea Fullmer, but last month she started running a high fever and experienced severe back and kidney pain. Fullmer added that prior to seeking medical attention, Nelson had spent "weeks of dealing with nausea, vomiting, and chest pain."
"I thought vaping was fine," Nelson told Fox 13. "I did all the tricks, all the time. I used all sorts of different products, like from all sorts of vape shops across Utah county."
Her sister said Nelson was "tough and not one to complain," but her distress became unbearable and she was rushed to the hospital. "Before we knew it she was struggling to breathe," Nelson's sister said. "The nurses tried giving her oxygen hoping it would help, but it wasn't enough."
Fullmer said that after being admitted to the intensive care unit, "Maddie could barely breathe, and after two hours of being in this state she was incredibly exhausted and didn't know how much longer she was going to last, the situation went from serious to potentially fatal." She added that an X-ray showed "severe damage to her lungs."
"I had fat particles growing inside my lungs that were related to the glycerin in vape juice," Nelson told Fox 13. "So then my lungs were full of fluid. They said that my chest X-rays were one of the worst they've ever seen."
Doctors then took the decision to place Nelson into a medically-induced coma.
"This was a hard decision for us to make, her condition seemed to be getting worse fast and we were scared we may never be able to talk to our sister again," Fullmer said.
On Aug. 1, following two bronchoscopies, Nelson was diagnosed with acute eosinophilic pneumonia.
According to the National Organization for Rare Disorders (NORD), acute eosinophilic pneumonia is a rare disorder characterized by the rapid accumulation of eosinophils—a certain type of white blood cell—in the lungs. "They are usually produced in response to allergens, inflammation, or infection (especially parasitic ones) and are particularly active in the respiratory tract," NORD notes.
Some common symptoms of the condition include shortness of breath, cough, and fatigue, but in extreme cases it can lead to acute respiratory failure.
"The exact cause of the disorder is unknown (idiopathic) in many patients," NORD states, adding that "recent change in tobacco smoking habits and drug intake can trigger the disease."
Fullmer said, "Her doctor suspects it's from electronic vaping sources, this includes all supposedly 'safe' alternatives to smoking such as e-cigarettes."
Nelson was given steroids and was brought out of the coma after three days. Doctors were "shocked and thrilled" at her rapid recovery, her sister said, and released her from the ICU. She is now breathing on her own.
Her sister said: "Maddie's generation and those after her are the guinea pigs of the popularizing of the 'vape life' and after only a few years we are seeing some pretty scary side effects. Next time you reach for your Juul and feel good about not smoking, think again."
Doctors Say Vaping Caused Texas Teen's Lungs to Fail
Nelson's story follows the case of a Texas 17-year-old who is recovering following a weeks-long hospital stay due to lung failure doctors believe was likely caused by vaping.
Tryston Zohfeld was taken to Cook Children's in Fort Worth on July 26 after an X-ray showed a blockage in his lungs, WFAA reported. He was hospitalized for 18 days.
Zohfeld told WFAA that he had an elevated heart rate, suffered from chills, and had been vomiting.
"I woke up just throwing up everywhere, and my heart was beating out of my chest going 100 miles an hour," Zohfeld told the outlet.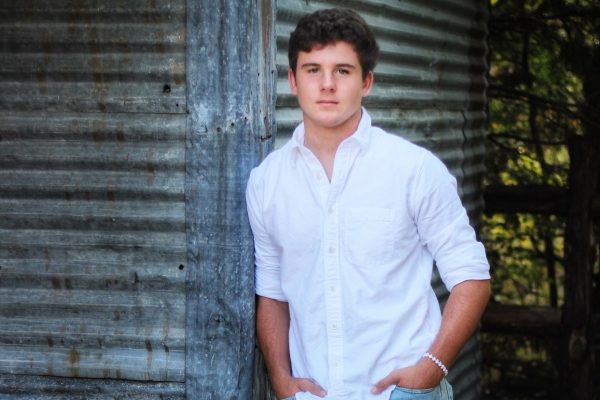 Doctors at the Cook Children's Hospital admitted Zohfeld to the intensive care unit. His condition continued to worsen and he spent 10 days hooked up to a breathing apparatus that kept him alive.
"His condition deteriorated rapidly and he was ultimately put into an induced coma and placed on a ventilator," wrote Karla Reedy Mattson and Jennifer Moore on a GoFundMe campaign started to help cover the teenager's medical costs. "The entire first week was spent exploring every avenue for treatment with little to no success."
The teenager's father, Matt Zohfeld, told WFAA that the prolonged inability to come up with a diagnosis was difficult to cope with.
"The day they intubated him was the worst day of my life," Matt Zohfeld told the outlet. "We walked into this hospital very naive about what we were dealing with. We had no idea if he was going to make it through or not, and that was very difficult to come to terms with."
The doctors ran multiple tests for infections, diseases, and even pneumonia, could not determine a cause.
"None of them came back positive," said Dr. Karen Schultz, a specialist in pediatrics and pulmonology, according to WFAA.
A breakthrough came when a family member revealed Zohfeld had been vaping intensively—as much as two or three vape pods per week since the 8th grade.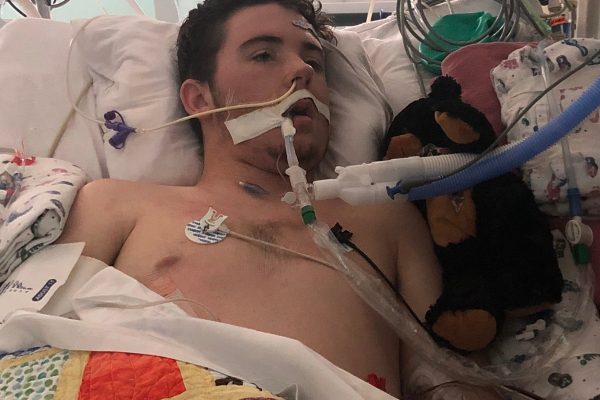 Dr. Schultz told WBNS in her view the chemicals Zohfeld was inhaling caused his lungs to become so inflamed that the lungs stopped exchanging oxygen and carbon dioxide.
Habitual vaping can leave heavy metals in a person's lungs, according to CBS Austin.
"What he has been diagnosed with is called 'Acute Respiratory Distress Syndrome' (ARDS)," Mattson and Moore wrote on the campaign page. "Several things can cause this, and the doctors feel that Tryston's recent history of vaping was most likely the cause."
There is no cure for ARDS, they wrote, "other than to keep him stable so his body can attempt to heal itself."
"Once he pulls through this phase, we were told to expect longer term care to help him recover," they said. "This includes physical therapy, breathing therapy and treatments, and potentially psychological help.
"The prolonged exposure to the oscillating ventilator, and the scarring they have seen through the bronchoscopy will very likely mean he will have a long recovery period. We have been told to expect up to two years to get back to himself with the understanding that there may be lifelong damage."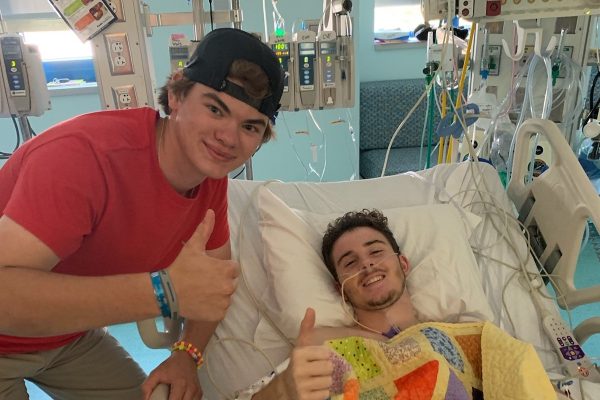 Mattson announced in an Aug. 12 update on GoFundMe that Zohfeld had been discharged from the hospital and is at home recovering.
"He will continue to get stronger if he keeps working at it," Mattson wrote, referring to physical therapy. "He is very positive and happy to be home. We are all so happy he is home."