The peak of cases during the current Omicron-driven COVID-19 wave has not yet arrived, but cases could drop quickly once it does, the head of the Centers for Disease Control and Prevention said Friday.
"We are still seeing those numbers rising," Dr. Rochelle Walensky said on NBC's "Today" show.
According to federal data, the United States recorded 705,264 new cases on Jan. 5.
That was one of the highest totals since the pandemic started, but was lower than the overall peak of 958,269 reported on Jan. 3.
In South Africa, where scientists discovered the Omicron variant of the CCP (Chinese Communist Party) virus, cases peaked in mid-December and have plunged to less than half as many since.
"The way it has peaked in other countries and in South Africa, it has come down rapidly as well, but I don't believe we've seen that peak yet here in the United States," Walensky said.
But during a telebriefing with reporters later Friday, Walensky acknowledged cases could follow the path seen elsewhere.
"I do think in places that we are seeing this really steep incline that we may well see also a precipitous decline, but we're also a much bigger country than South Africa," where officials lifted most restrictions late last year after the wave subsided, she said.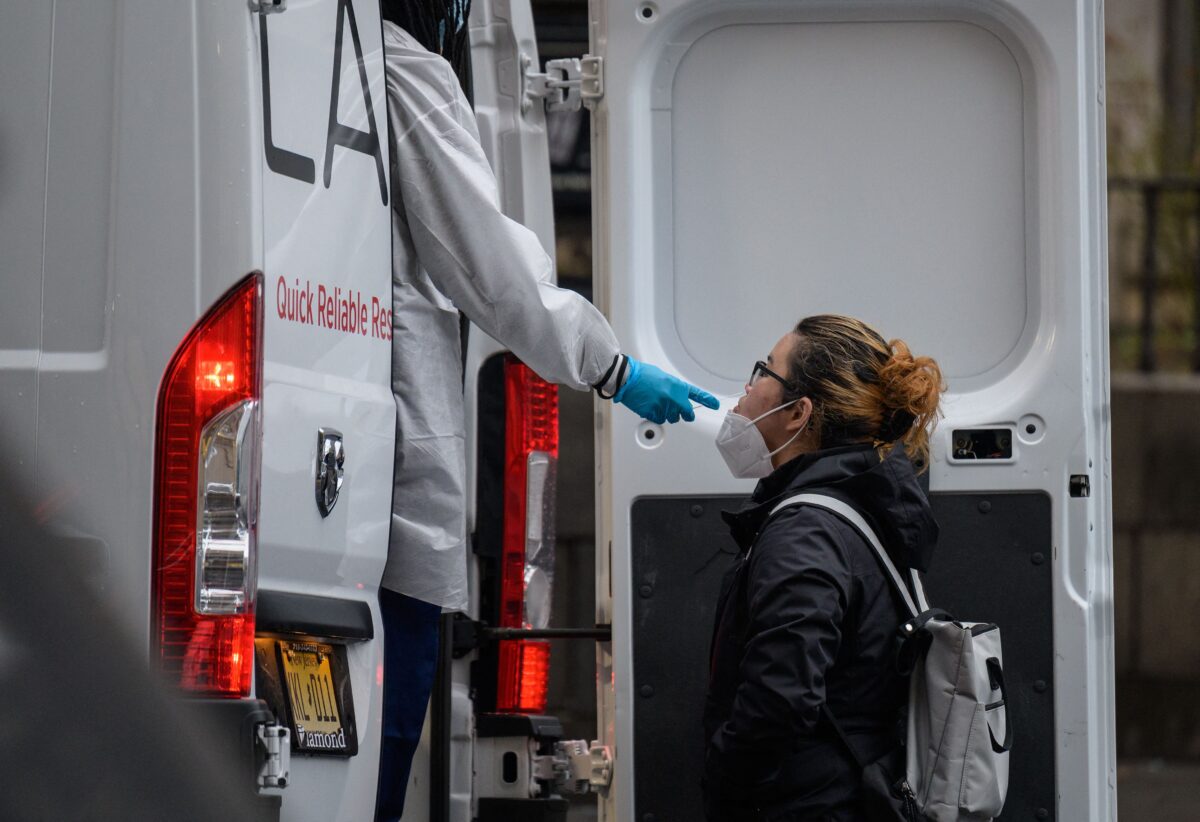 Despite high rates of COVID-19 vaccination and some of the harshest rules in the nation, a number of U.S. northeastern states have set case records in recent days, including New York. Early data on Omicron indicates that primary regimens of the Moderna, Pfizer, and Johnson & Johnson vaccines don't protect against infection after several months, and that while boosters restore some of the lost protection, the effect from boosters wanes quickly.
Still, health officials, including Walensky, have continued to urge people to get vaccinated, largely because the shots' protection against severe disease appears to hold up relatively well even against Omicron-caused infections.
Hospitalizations with COVID-19 have ticked up during the case spike but many hospitals still have empty beds. Studies and real-world data on Omicron indicate that it is less virulent than Delta, the strain that dominated the United States before being supplanted.
Walensky also said it's too soon to tell whether people who recover from COVID-19 caused by Omicron have protection against the variant.
"We don't yet know whether if you had Omicron you are more susceptible or less susceptible to another infection with Omicron. We have indication that if you had Delta you are susceptible to infection with Omicron and that Omicron in the lab may protect you against infection against Delta," she said. "But we don't yet have data that demonstrates, at least clinically, that Omicron protects against Omicron. Those data, we are following, we are setting up studies to evaluate that, but we don't have that information quite yet."