TV-14 | 44m |TV Series, Sports, Drama | 2006—2011
"Friday Night Lights" is a five-season meditation on a subject dear to the American heartland, told with a deft touch by sports fan and director Peter Berg, with finely choreographed football action sequences and fun camerawork. With its big heart and noble characters, it's a story about American small-town existence, sports as upward mobility, haves versus have-nots, racism, and finding meaning in life.
It was an hour-long dramatic series (44 minutes without commercials when it aired on NBC in 2006), and the West Texas town with the fictional name of Dillon was inspired by the real-life town of Odessa, home of the Permian Panthers depicted in the original book and the movie.
Director-writer Berg (who also directed the movie version) made an effort to talk to coaches, parents, players, and spectators throughout the Lone Star State about high school games. He captured the fervor surrounding the state's (and indeed, America's) football culture. He achieved an authenticity rare in television.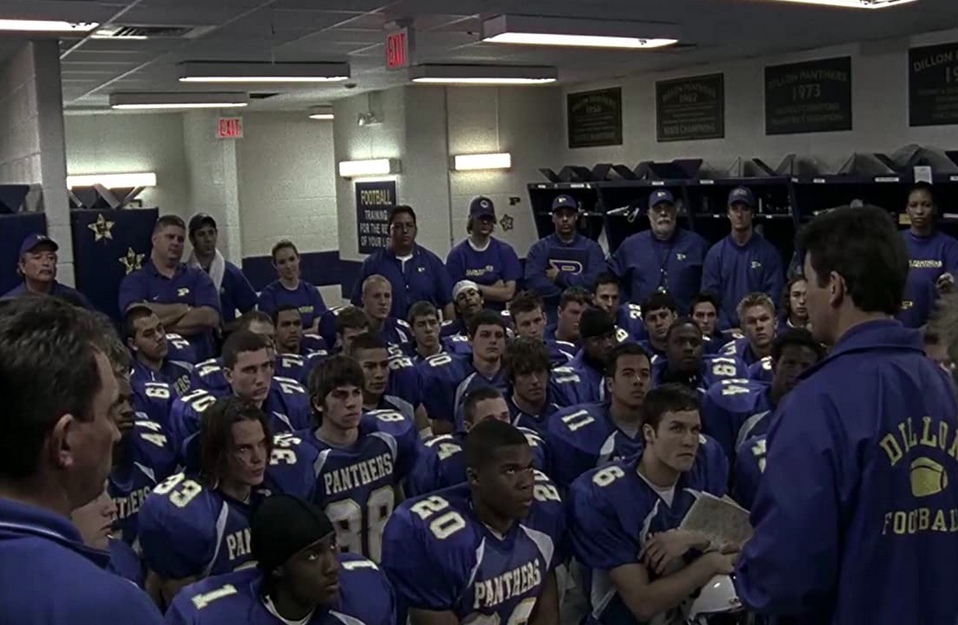 I've read many football books about the time-honored, ultimate source of high school fun for male youth in America and one of last bastions of real masculinity capable of giving boys their time-honored manhood rite of passage. And so I'd read H.G. Bissinger's book "Friday Night Lights" a few years before the 2004 movie came out. Read it three times. It's exceptional journalism. It was a bestseller.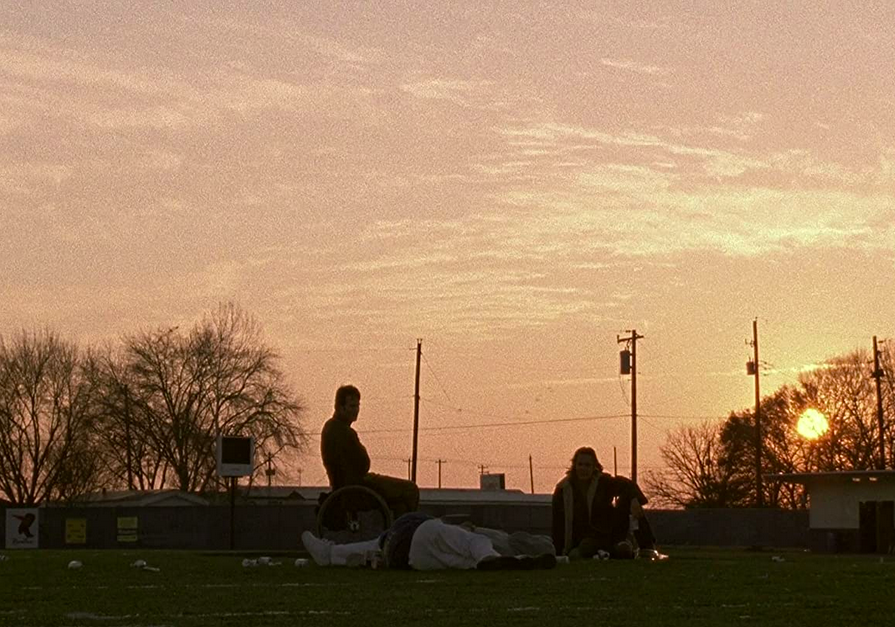 And then the movie happened, which was reminiscent of director Richard Linklater's nostalgic depiction of Texas high school footballers in the now cult classic "Dazed and Confused." "Friday Night Lights" (the movie) followed the book fairly accurately. The movie was a hit.
And then, for some reason, I missed the TV series, which was also hugely popular. So finally, 11 years after it ended, I was scouting around, looking for premium streamable binge-watchables, and turned up this gold nugget. I scarfed the whole 76 episodes in 5 weeks, and so I'm here to tell you about what you've been missing. I may be late to the party, but if I—with my particular devotion to the subject matter—missed this show, I'm definitely not alone in this.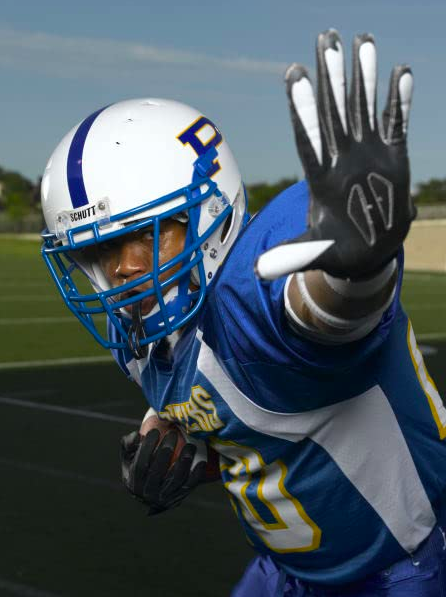 'Friday Night Lights' Is Not About Shabbat Candles
This thoroughly engrossing drama is about high school football in Texas, and the title refers to the fact that (at least in southern and southwestern states, largely because of the heat) games are played on Friday nights, under stadium klieg lights. To crowds sometimes upward of 20,000. The young players are local celebrities, with big signs on their lawns saying who they are and what position they play.
In the drought-blighted rough terrain of West Texas, further swept bare by the dusty winds of economic collapse (desiccated ranches and the scarecrow silhouettes of mute oil rigs abound), these games are the week's high point for these boys, for the cheerleading squads and the marching bands, and for the adults who live vicariously through them.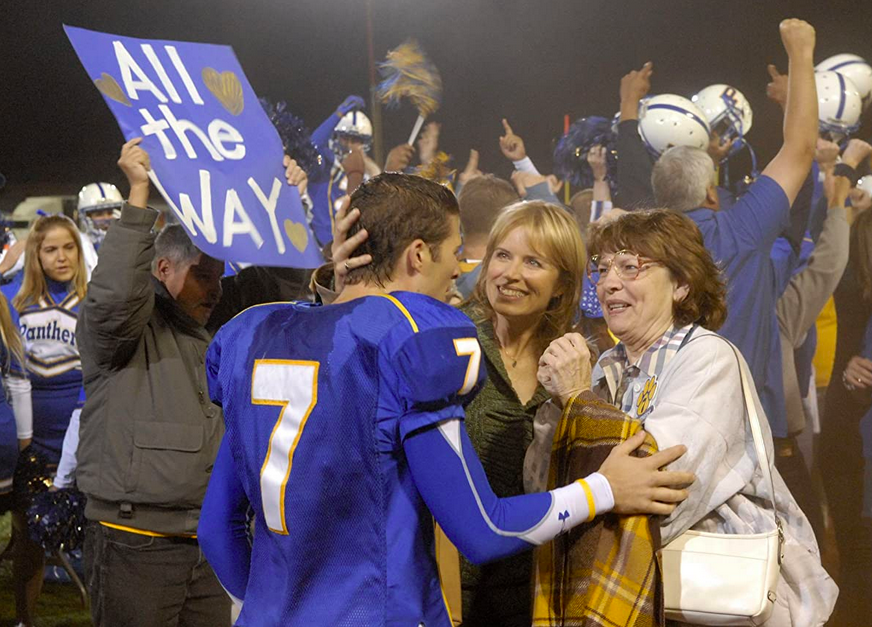 Every town wants to win. High school coaches sign two-year contracts, and it's a precarious job—the coach is the town scapegoat. When the team loses, the town reminds the coach by pounding "For Sale" signs into his front lawn, or hollering at him when he goes to pick up a few hot fudge sundaes for his family at Texas's version of a Dairy Queen: the local Alamo Freeze.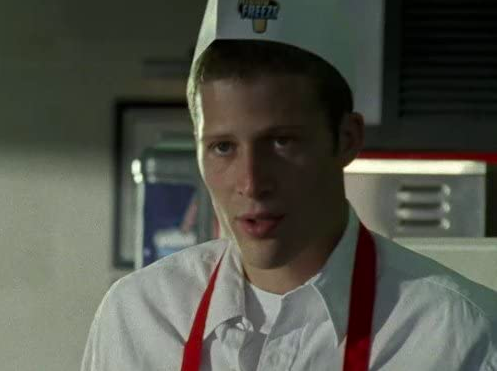 Obviously, football is religion in Texas. Religion is also religion in Texas, and much churchgoing is depicted throughout the show, but the town realistically burns a bit more fervently for football than for the Good Book. Take, for example, Buddy Garrity (Brad Leland), a local car salesman, long-ago quarterback of the Dillon Panthers, busybody, financial booster, general town-of-Dillon mover and shaker (and local strip-club devotee).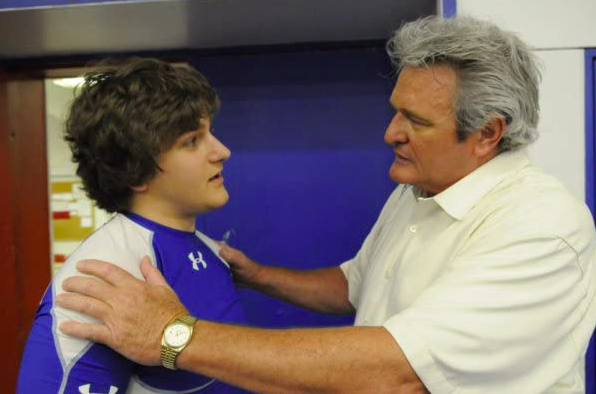 When caught cheating on his wife, Buddy explains to his cheerleader daughter Lyla (Minka Kelly) with a sort of resigned nonchalance that he's "a sinner." He takes refuge in the word. After all, aren't we all sinners? But Buddy is a lovable lout and he grows on you with his endless enthusiasm and scheming to manufacture ways, legal or not so much, for the Panthers to go, yet again, to state.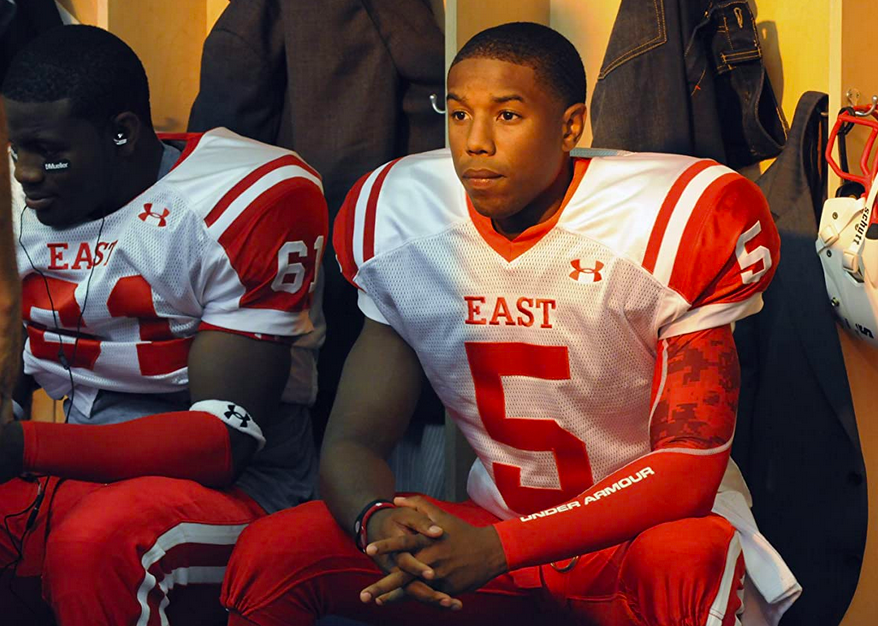 The point is, these high school games are the only show in town; church is maybe fifth in line. Monies for education are earmarked for Jumbotrons—heck, for whole, professional-level stadiums for high schoolers. Because this is as good as it gets in the lives of a vast majority of the American blue-collar denizens of Small Town, USA; it's the only interesting thing. And it generates, among other things, the curious social category of "Woodersons" all across our fine nation, that is, 30-something men driving around in pickup trucks, still trying to crash high school parties, get drunk, and pick up high school girls. (It's based on the name and actions of Matthew McConaughey's character Wooderson in "Dazed and Confused.")
Better Than the Movie
The movie version is more somber, shot with a washed-out, desert-y Texas palette of browns, grays, and yellow ochres. The Panthers' uniforms are black and white, and the film has an almost documentary feel. Head coach Gary Gaines (Billy Bob Thornton) is more of a hard-hitting, ever-so-slightly disingenuous, opportunistic, realistic coach.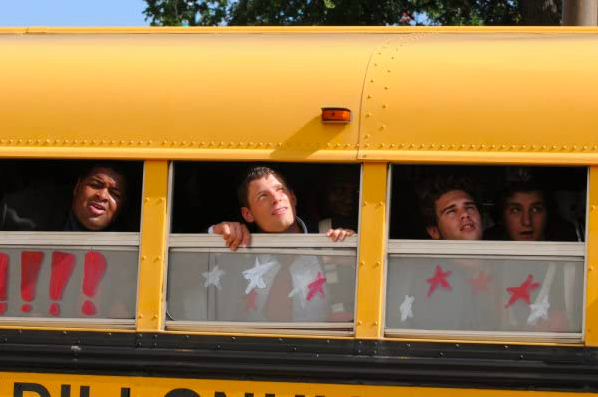 The TV version, however, is more of a fun, ever so slightly "Fast Times at Ridgemont High" experience, with an overwhelmingly delicious small-town nostalgia that no American in their right mind would want to miss out on. Even if you hate sports, take note: No matter how jaded, well-read, above-it-all, or even hardcore NFL sports fan-snobbish you might be, "Friday Night Lights" will suck you in before you can yell the quarterback cadence, "Blue 22! Hut!"
Players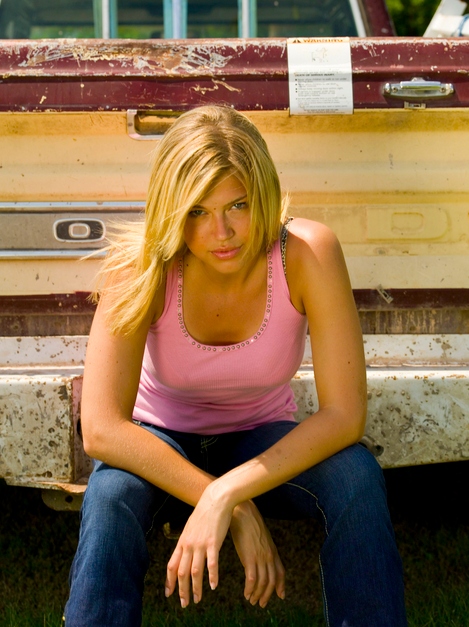 "Friday Night Lights" is anchored basically by four women: the above-mentioned Lyla Garrity (Minka Kelly), Tyra Collette (Adrianne Palicki), the coach's daughter Julie Taylor (Amiee Teegarden), and the coach's wife, Tami Taylor (Connie Britton). Also, Jess Merriweather (Jurnee Smollett) and Becky Sproles (Dora Madison Burge) appear in smaller roles.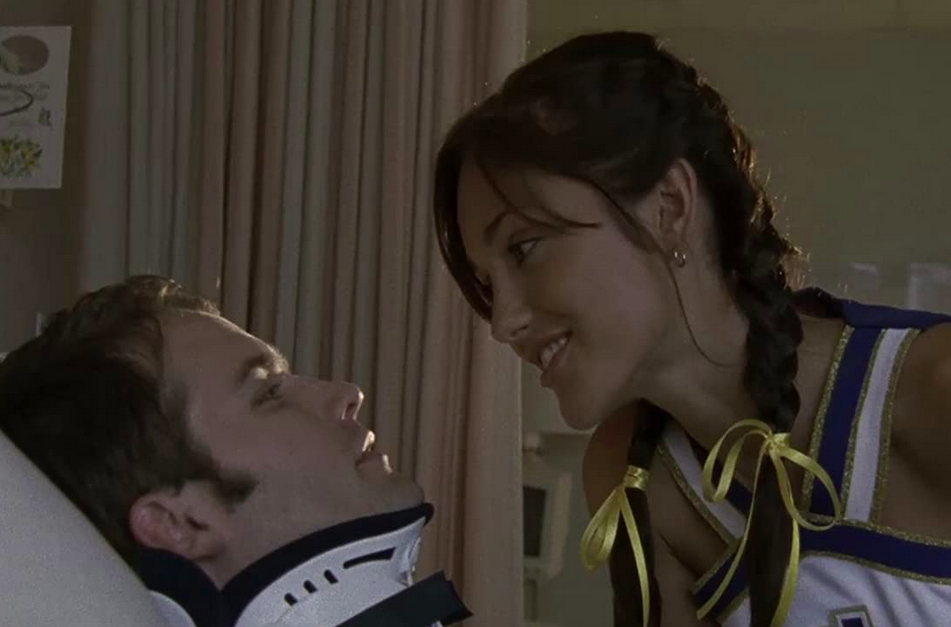 In terms of the student football players, both Brian "Smash" Williams (Gaius Charles) and Vince Howard (Michael B. Jordan) are versions of the real-life character from the book. 

Taylor Kitsch plays the early-onset alcoholic stud-muffin fullback Tim Riggins, and Matt Saracen (Zach Gilford) is the new, deer-in-the-headlights, nerd-turned-jock quarterback. Landry Clarke (Jesse Plemons) is Matt's fellow former nerd-turned-field-goal-kicker, who tutors mean girl Tyra in math, falls madly in love with her, and whacks her would-be rapist over the head in the Applebee's parking lot with a metal pipe to save her. Does the rapist go to jail? Watch and find out—they're all extremely fun to watch.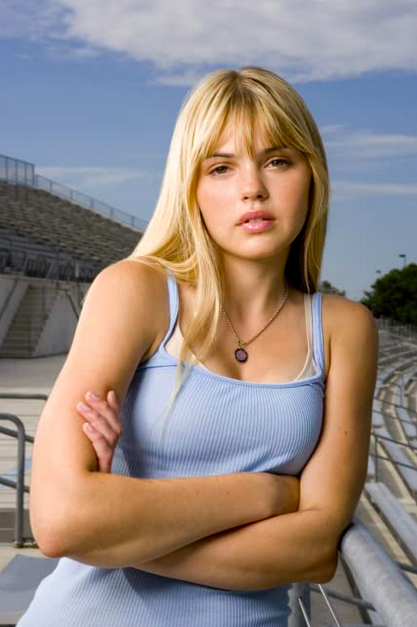 Riding herd on the raucous teen fray is the only high-functioning couple in Dillon: coach Eric Taylor (Kyle Chandler) and his wife, Tami (Connie Britton, who played the same role in the movie). If nothing else, watch the series for a beautiful depiction of marital teamwork.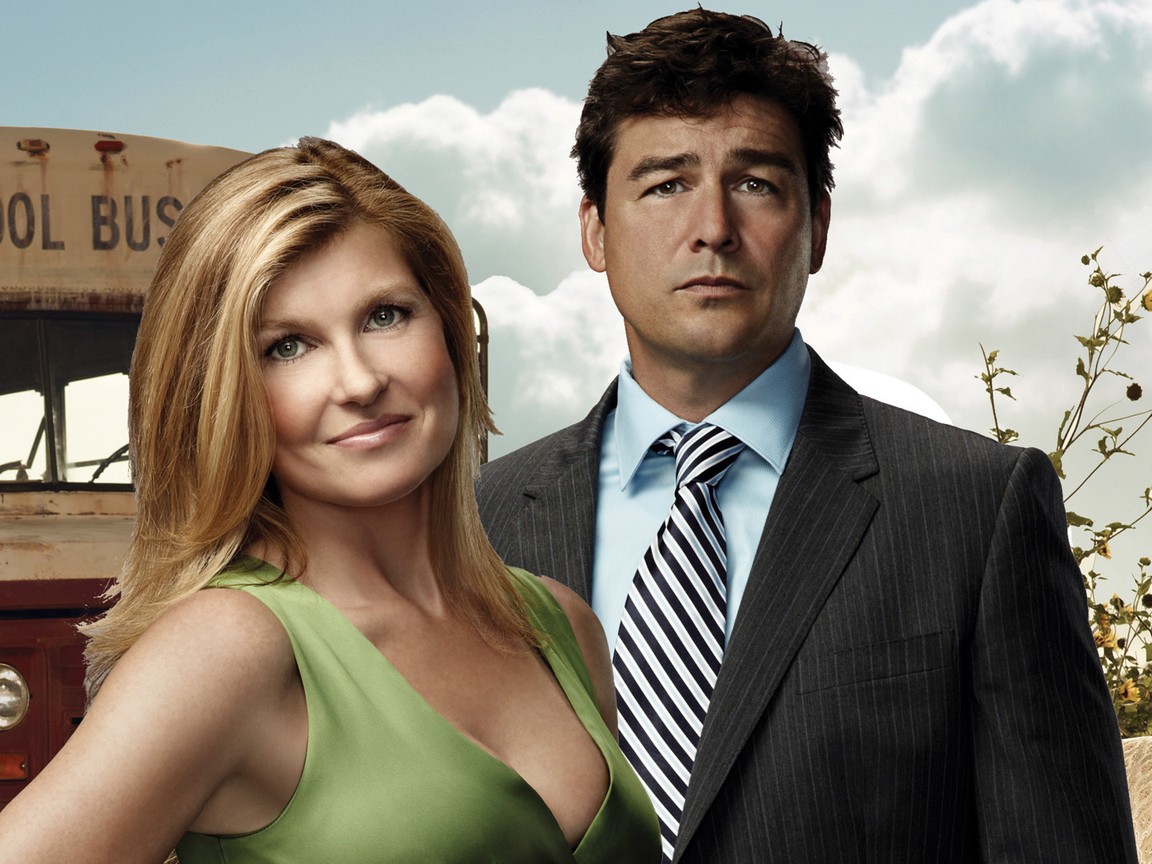 The Taylors are that classic couple; we all knew one, where she's the local den mother and he's the camp counselor of the ages. All the kids go to them with their problems. It's a natural function of the American high school football coach, that (hopefully) molder of men. And Tami's the high school guidance counselor (who's later promoted to principal), dealing with irate parents trying to get her fired before asking her if she really told that girl to get an abortion, or simply followed school protocols and lent a sympathetic ear.
The Taylors often speak endearingly over each other, simultaneously, which is good actor improv at work. And when they (rarely) lose their tempers, it's great, because one or the other is going to eventually come up with a very satisfying apology.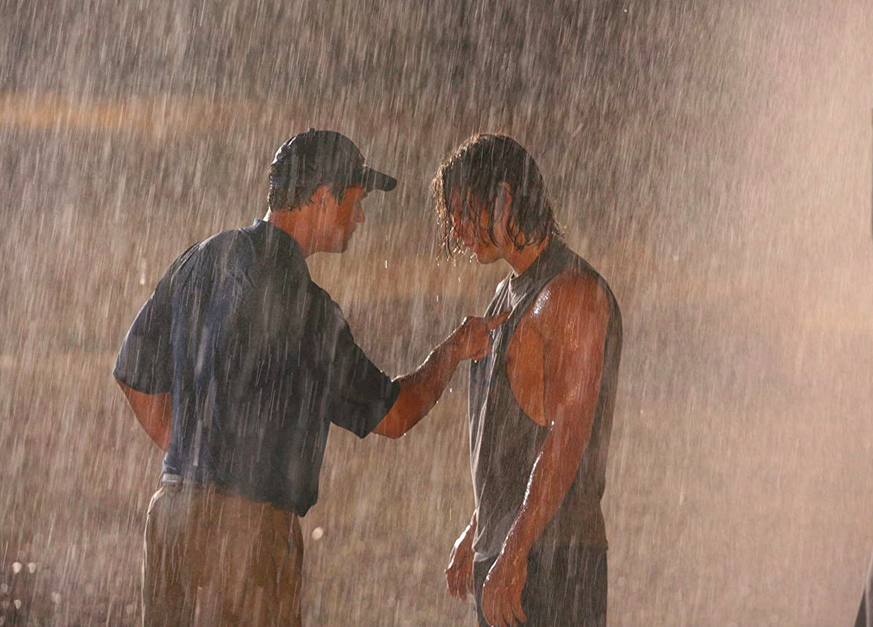 In fact, coach Taylor apologizes constantly. He's manly enough to be able to do that. He slams and berates the boys from the moral high ground with tough love in his literal school of hard knocks. He facilitates manliness, shoving the unforged iron of boys into the furnace, hissing them in cold water, and whacking them with the sledgehammer of 106-degrees-in-the-shade football practice, to produce the steel of never-quit manhood. But every once in a while, he makes a bad call, devastates some boy's feelings, and then (figuratively) crawls on his hands and knees to that boy's front porch and apologizes profusely. And this is why the boys love him. And why his wife and daughter do, too. And why you will.
When Tami is promoted to high school principal and starts getting bored with her husband's endless work issues, he says, "You know who I miss? I miss the coach's wife." To which she replies, "You know who I can't wait to meet? The principal's husband." The look on his face is priceless. It might very well be the finest depiction of the storied American middle-class marriage in popular culture.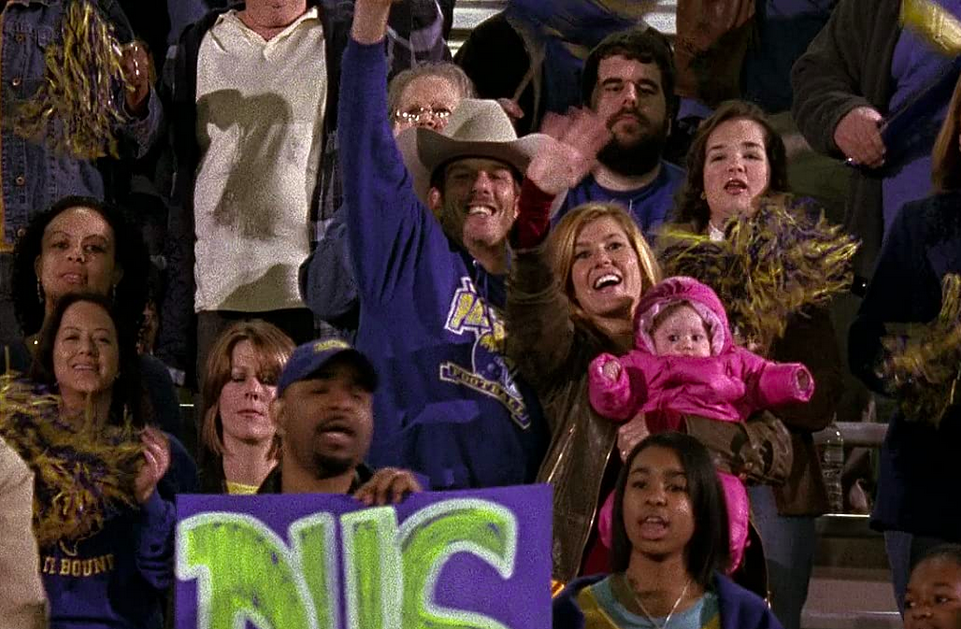 Much More Than Football
While the football game is the highlight of the show, the extracurricular pressures drive the series. Head coach Taylor, as you can imagine, regardless of whether it's a casual dinner, vouching for a kid looking at jail time, a chance encounter at the Alamo Freeze, or turning on local talk radio—everyone and (literally) their grandmother has an opinion on how the coach should best do his job. The entire town is depending on him to win at football—which is to say, they're counting on him to validate their very existence.
The series works because the lives of the adults and "kids" are treated with equal weight. What makes "Friday Night Lights" superior is that it does not declaw America's gridiron pastime or present an overly bucolic version of small-town life. "Friday Night Lights" treats both life and football in all their gritty, bloody, sweaty, dramatic glory.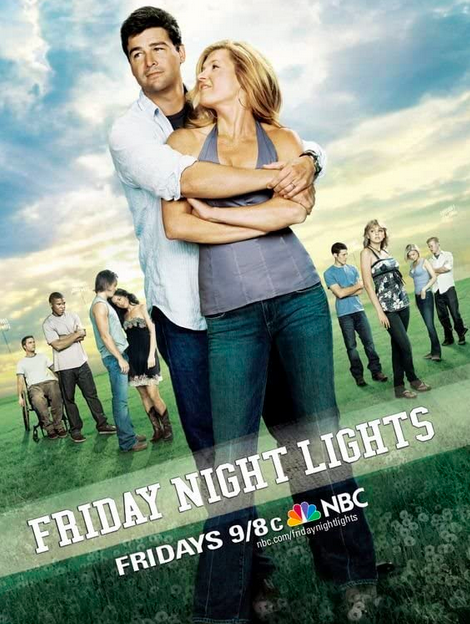 'Friday Night Lights'
Director: Peter Berg
Starring: Kyle Chandler, Connie Britton, Taylor Kitsch, Minka Kelly, Jesse Plemons, Adrianne Palicki, Aimee Teegarden, Michael B. Jordan, Brad Leland, Zach Gilford, Gaius Charles
MPAA Rating: TV-14
Running Time: 44 minutes, 5 seasons, 76 episodes
Release Date: 2006–2011
Rating: 5 stars out of 5