Zoltan, a European, who works in the U.S. division of a large German engineering company, has stage IV kidney cancer with multiple metastases in both lungs.
Modern medical treatments—chemotherapy, radiation, and targeted cancer therapies—were not able to cure him, and doctors had no means available to control the rapidly spreading cancer.
Both his oncologists in the United States and Europe thought he would die in a few months.
Then a colleague told him about my herbal and acupuncture treatments for cancer. He came to me and asked what Chinese medicine can do for his cancer. I told him that if treatments are appropriate to the specific conditions of the illness, most patients are able to survive with tumors.    
"What does survival with tumors mean?" he asked me. I said, "It means that the patients can live with good tumor stability, with neither tumor growth nor any new spreading (metastases)."
It also means that common cancer symptoms, such as bleeding, pain, coughing, difficulty swallowing, and the like, disappear after therapy, and patients are in stable condition long-term, with improvements in their abilities to live independently and work.
This therapy, called whole body constitution therapy, strengthens the immune system so it prevents tumors from growing and proliferating. It puts the cancer cells into long-term "hibernation," and patients feel in as good a condition as if they were cured.
Treatments that allow for survival with tumors are the only remedy for patients with advanced or late stage cancer.
These treatments that allow for survival with tumors are the only remedy for patients with advanced or late stage cancer. Whole body constitutional therapy, which is nonlocal treatment, is the main focus for current research on Chinese herbal medicine.
If patients are given timely and efficient whole body constitutional therapy, even those with fluid in their lungs or abdomen or those with cancers that have spread to their livers or bones can be stabilized or healed and thrive for years even though they have tumors.

A light of excitement came to Zoltan's eyes when I said this. However, I reminded him that whole body constitutional therapy is not easy and treatment would require him to drink a strange decoction that tastes more bitter than coffee. "That is not a problem," he said, after thinking for a moment. 
So I started him on a four-month course of acupuncture and herbal treatments. After one month, CT scans showed that he still had widespread lung lesions; but compared with the previous scans, there was a decrease in the number of lesions and in their size. There were also no new lesions, and the primary tumor in his left kidney appeared stable.
After four months, his lung lesions were further reduced in both number and size. And the primary tumor on his kidney was still stable. 
His doctors in the United States and Europe were extremely surprised by these results.
As of summer 2015, it has been almost three years since Zoltan first started whole body constitution therapy. His cancer has remained stable, and during this time he has been able to continue working. His most recent scans on July 31 showed a very significant decrease in the size of his lung tumors with no evidence of more spreading. This is what we call survival with cancer.
Zoltan's was not the first case of late stage cancer I've treated. Previously in my practice I saw a late-stage leukemia patient from Connecticut, an advanced lung cancer patient from Minnesota, and an advanced breast cancer patient from New York. Seeing their desperation inspired me to study further and create a formula that could keep them well.
Developing the Formula
I developed a bitter-tasting herbal formula using Chinese medicine principles after two years of research in the department of pharmacology at Yale University. 
I am deeply grateful for this and especially for Professor Yung-chi Cheng, who guided me to conduct research on nearly 200 kinds of Chinese herbal medicines. Studying those herbs is what allowed me to understand the key to the formula, which I call "soil transformation."
How It Works
By soil, I don't mean the soil the herbs grow in, I mean the condition of the human body that allows the seeds of cancer to grow or not.
In Chinese medicine theory, the body is seen as a microcosm of the universe, and just like the earth has seasons, so too does the body have different climates. In nature, spring and summer foster growth; autumn and winter are a time of death. Tumors are cells that grow excessively and become harmful, which means they belong to the spring and summer category.
Accordingly, if we make the climate of the body produce the killing forces of autumn or winter, the body is no longer suitable for the growth of tumors.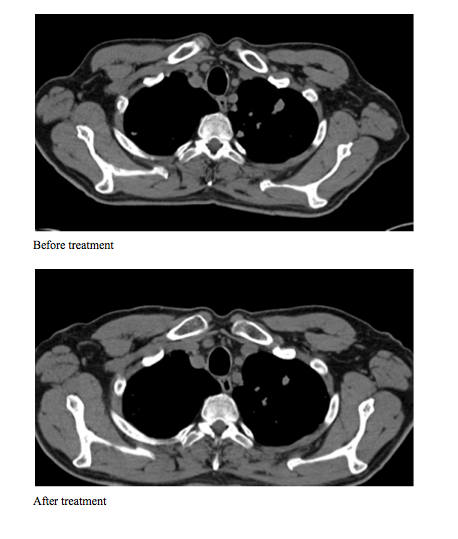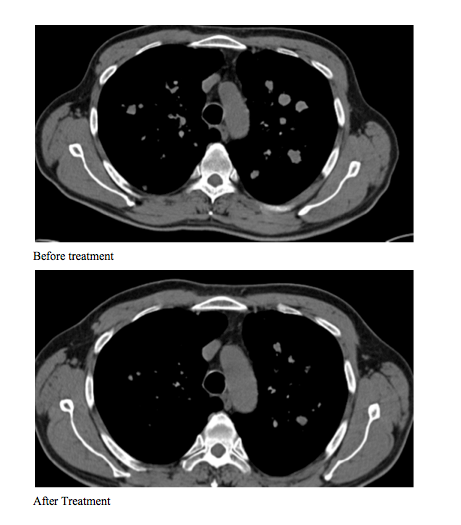 The Natural Principle
This is the so-called natural principle that underlies all ecological cycles in the biosphere. For example, human beings plant and consume crops, then their waste becomes crop fertilizer, which fertilizes the soil and makes the crops grow better. People who eat organic crops become more healthy and their waste makes the soil more organic. In this way, people live in harmony with the natural world.
Chinese medicine theory also believes that the remedies for all diseases are hidden in what is the natural principle.
Chinese medicine theory also believes that the remedies for all diseases are hidden in what is the natural principle. Cancer is no exception. Current modern cancer treatments aim at eliminating cancer cells—the seeds of cancer, just like a farmer who constantly kills his weeds, but nothing he does prevents new weeds from growing.
Chinese herbs are equivalent to organic fertilizer, while chemical medicine can be considered as chemical fertilizer. Human bodies can be compared to the soil. Too much consumption of chemical fertilizer makes the land barren and not able to be replanted. This is partly why people suffer from numerous different diseases today. To solve a momentary pain, people heavily use chemical drugs, which destroy the soil system of the human body.
As the body becomes less and less organic, epigenetic changes begin to take place, making it more suitable for cancer growth.
Herbal medicines help the body restore its natural cycles, like the ancient farming practices used in China for thousands of years, which maintained a true harmony between nature and man.
In Chinese medicine, cancer is regarded as a systemic disease, meaning that the growth of cancer tumors is the local manifestation of systemwide problems. Accordingly, instead of focusing on only the mutated cells, Chinese medicine provides comprehensive therapy for the whole body.
The concept is obviously different from chemo radiation and includes focusing on nutrition and symptom reduction. Chinese medicine treatments are also always based on nuances of the individual patient's condition, such as the color and texture of their tongue and the speed and strength of their pulse. To the trained practitioner, the tongue and pulse reveal the condition of many body systems.
Many Have Cancer but Never Know It
An autopsy study at Dartmouth University found that 39 percent of women ages 40–50 years had tumors in their breasts. Among males ages 60–70 years, 46 percent had prostate cancer. Nevertheless, the incidence of breast and prostate cancer at those respective ages is only 1 percent in the living.
The study also found that almost all people 50–70 years old have very early stage thyroid cancer. However, the incidence of problematic thyroid cancer in those age groups is also only 1 percent. 
This study supports that idea that cancer is like a seed that grows only if conditions are right in the body. Our bodies produce approximately 3,000 mutant cells every day, yet most people will never get cancer because their "soil" is not suitable for "germination."
From the perspective of Chinese medicine, when the the energies of yin (cool and passive) and yang (hot and active) become unbalanced, this makes the body fertile soil for "seeds" of tumors.
Traditionally, Chinese medicine focused on soil improvement and recent science is starting to support this view, seeing that the tumor cells are in constant evolution. This evolution also increases the possibility that cancer cells will survive after chemotherapy and radiation treatments.
My opinion is that just like bacteria, which over millions of years humans have adapted to survive with, people can also learn to survive with cancer cells in their body. Thus, I believe Chinese herbs can make great contributions to cancer prevention and management.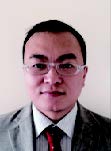 Dr. Yuguang Jiang is a NY state-licensed acupuncturist, who specializes in cancer care. He graduated from the China Academy of Chinese Medical Science, has a doctorate in integrative medicine with Chinese medicine and modern oncology, and did post-doctoral training in pharmacology at Yale University, studying herbal hormone-receptors and conducting anti-cancer research. Dr. Jiang also specializes in treating psychological issues with Chinese medicine. The foundation of treatment is the Chinese theory of five elements in which each element corresponds to different organs, colors, seasons, and musical notes. Dr. Jiang bases treatment on the correlation of the five Chinese seasons—spring, summer, late summer, autumn, and winter—and their corresponding music, with different psychological issues. For example, spring relates to anger, summer to over excitement, late summer to anxiety, autumn to stress, and winter to depression. Thus too much cold (yin energy) in the body can cause depression and too much heat (yang energy) can lead to anxiety. By balancing the yin and yang energy of the body, psychological issues can be resolved.
Active Acupuncture
Manhattan Office
119 W. 57th St., Suite 212
New York, NY 10019
Queens Office
41-61 Kissena Blvd., Suite C30
Flushing, NY 11354
347-786-4994
JiangYuguang@hotmail.com