There is no denying it—ancient wisdom still prevails today, even in the ways we care for our skin. Beauty regimens from long ago have lasting power for one simple reason—they work!
Yet some of these skin care rituals may surprise you. With all the fancy ingredients in skin care products today, these uncomplicated and cost-effective treatments taken from our ancestors are definitely worth a try.
Rub On Olive Oil
As early as Biblical times, people unlocked the power of olives by using the cold-pressed oil in everything from food to anointing the skin.
Nutrient-rich, extra-virgin olive oil is high in antioxidants, protects against bacteria, and assists with the body's ability to heal itself. Due to its small molecular structure, it absorbs easily into the skin. In fact, its lipid profile is very close to that of human skin.
For many people with oily or acne-prone skin, the thought of putting more oil on the skin may seem counterintuitive. Contrary to what you would think, olive oil can balance overproductive oil glands and can even clear out blackheads, since it is naturally anti-inflammatory.
If you're not into slathering olive oil on your skin, try Norma Kamali's Olive Only Soap made with puréed olives. It can be used on both the face and the body. You can find it for $15–$85 at the Wellness Cafe (www.thewellnesscafe.com).
Take Baths in Milk
Cleopatra, famous for her beauty, reputedly took regular baths in milk, among other beauty rituals. French and English aristocracy also bathed in milk in the 16th and 17th centuries.
Milk contains lactic acid, an alpha hydroxy acid that naturally exfoliates the skin. This type of acid gently dissolves proteins to exfoliate dead skin cells and reveal fresh, younger-looking skin underneath.
Choose creamier milk, as it is better at moisturizing dry skin.
For products containing milk to be effective, labels should list "milk" or "lac" within the first five ingredients, and the contents should be opaque, according to Cyren Organics, an Australian company that produces a beauty line based on goat's milk.
The company also warns against soap bars with milk ingredients.
"When milk is used in soap bar manufacturing," Cyren Organics says on its website (www.cyrenorganics.com), "soaps are naturally alkaline, which negates any benefit 'lactic acids' would have on the skin. Lactic acid in milk is already quite mild; put that into a highly alkaline environment and the acid won't work."
A nice, no-fuss formula to try is Osmia Organics Organic Milk Bath (www.osmiaorganics.com). It contains organic buttermilk powder, organic oats, and baking soda, combined with essential oils.
Or simply add two to four cups of milk or buttermilk to your bath and soak for 20 minutes.
Slather On Raw Honey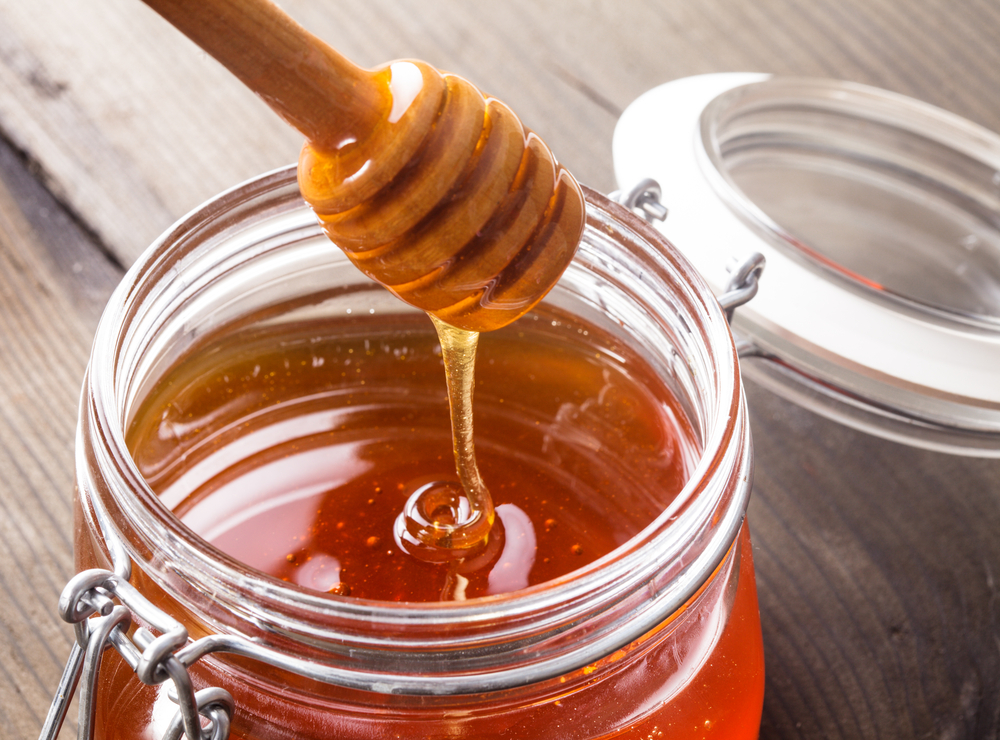 Once again, we turn to beauty icon Cleopatra who used honey and natron, or baking soda, as a facial scrub.
Raw honey has naturally antibacterial, antiseptic, and moisturizing properties.
To blend a honey mask, Jennifer Taveras, an acupuncturist and herbalist at Lyt in New York, recommended in an email to combine one tablespoon of raw honey with one teaspoon of ground cinnamon and apply as a facial mask for 15 minutes. Then rinse off with warm water.
"Cinnamon works to kill acne by drying out the affected area and bringing blood and oxygen to the surface to open the pores," says the Acne Skin Site (www.acneskinsite.com).
Once considered an elixir of health and immortality in oriental and ayurvedic medicine, the combination of honey and cinnamon can also be brewed as an anti-aging tea used by an ancient Himalayan tribe called Hunza.
The Health from Nature website (www.health-from-nature.net) recommends using one tablespoon of cinnamon and four tablespoons of honey in one cup of hot water. Drink this four times a day to slow down the aging process.
Use Mud and Clay

Rhassoul clay has been used for over 1,400 years as a soap, shampoo, and skin conditioner, according to the Mountain Rose Herbs website (www.mountainroseherbs.com).
Hailing from the Atlas Mountains in Eastern Morocco, the reddish-brown cosmetic clay contains high percentages of silica, magnesium, potassium, and calcium—topical nutrients that benefit skin and hair. The clay's properties cause it to swell when water is added to it, which makes it a popular choice in spas and skin care regimens from facial masks to hair care.
One pound of raw Rhassoul clay powder costs only $9 on the Mountain Rose Herbs website and can be used in multiple ways.
Mud from Israel's Dead Sea is renowned for its therapeutic properties for the skin due to the high mineral content. We still cover our bodies with it today to help heal eczema and psoriasis, and to deliver beautifying minerals to the epidermis.
Can't travel to Israel to get it? Dead Sea Warehouse Mud Mask is practically the real deal, with minimal processing. It costs $24.95 on the Dead Sea Warehouse website (www.deadseawarehouse.com).
Grind Mint Leaves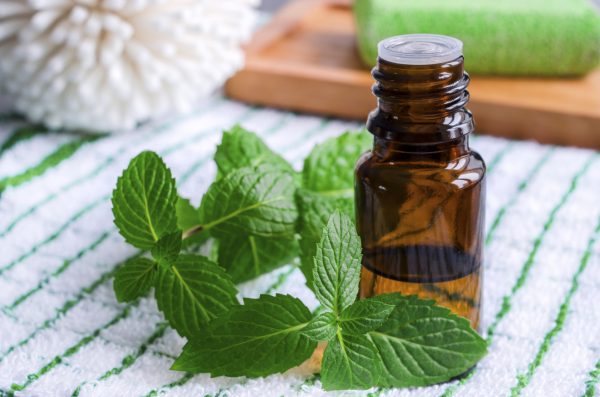 Mint leaves have been used for their medicinal and anti-inflammatory properties since the earliest stages of human evolution. Mint was used by the ancient Egyptians and Romans for its fragrance. In Greek mythology, mint symbolized hospitality.
"Mortals rubbed mint leaves on the table to welcome gods," says one blog post on the Dr. Vita website. "During the Middle Ages, people used mint as a cleaning agent and as a way to purify drinking water."
Mint leaves and mint oil help heal acne and acne scars due to their high content of salicylic acid, according to Aida Duncan, writer of How to Improve Your Skin with Mint on the How Stuff Works website. It also contains vitamin A, which can strengthen skin tissue and help reduce oily skin.
Duncan recommends a mask, which combines two tablespoons (15 milliliters) of mint with oatmeal and yogurt. Apply this mixture to your face and rinse off with warm water after 10 minutes.