Peter Marshall didn't know that the woman sitting next to him—his "favorite person"—was already his wife. Suffering early-onset Alzheimer's, the 56-year-old man from Connecticut had fallen in love for a second time.
Not remembering his wife, nor their first wedding, Peter had done nothing short of proposing again, and the pair actually went ahead and renewed their vows in a ceremony in late April.
Despite her husband's heart-shattering diagnosis three years ago, Lisa considers herself to be "the luckiest girl in the world."
"I get to do it twice," she told NBC, referring to their matrimony.
But they've ridden the full gamut of emotions over the course of their journey through his Alzheimer's.

The couple, married 12 years, received his diagnosis in April 2018. The Alzheimer's progressed rapidly, destroying most of Peter's memories of the past. For the couple, "in sickness and in health" isn't just a promise made, but one that is kept each and every day.
One thing Peter hasn't forgotten, though, is his love for Lisa—despite the fact that he doesn't know who she is. Lisa believes that "hearts are connected."
It was December 2020 when Peter, inspired by a wedding scene on TV, leaned over and told his wife, "Let's do it."
Bemused, she inquired if her husband meant for them to marry. "He said yes, and had this huge grin on his face," she recalled. She said yes, too—again.
Lisa's daughter, a wedding and event planner, helped them put together the perfect wedding. And upon hearing of their story—one that Hollywood romances could only hope to live up to—several vendors even offered their services for free. The heartrending vow renewal was also attended by close friends and family.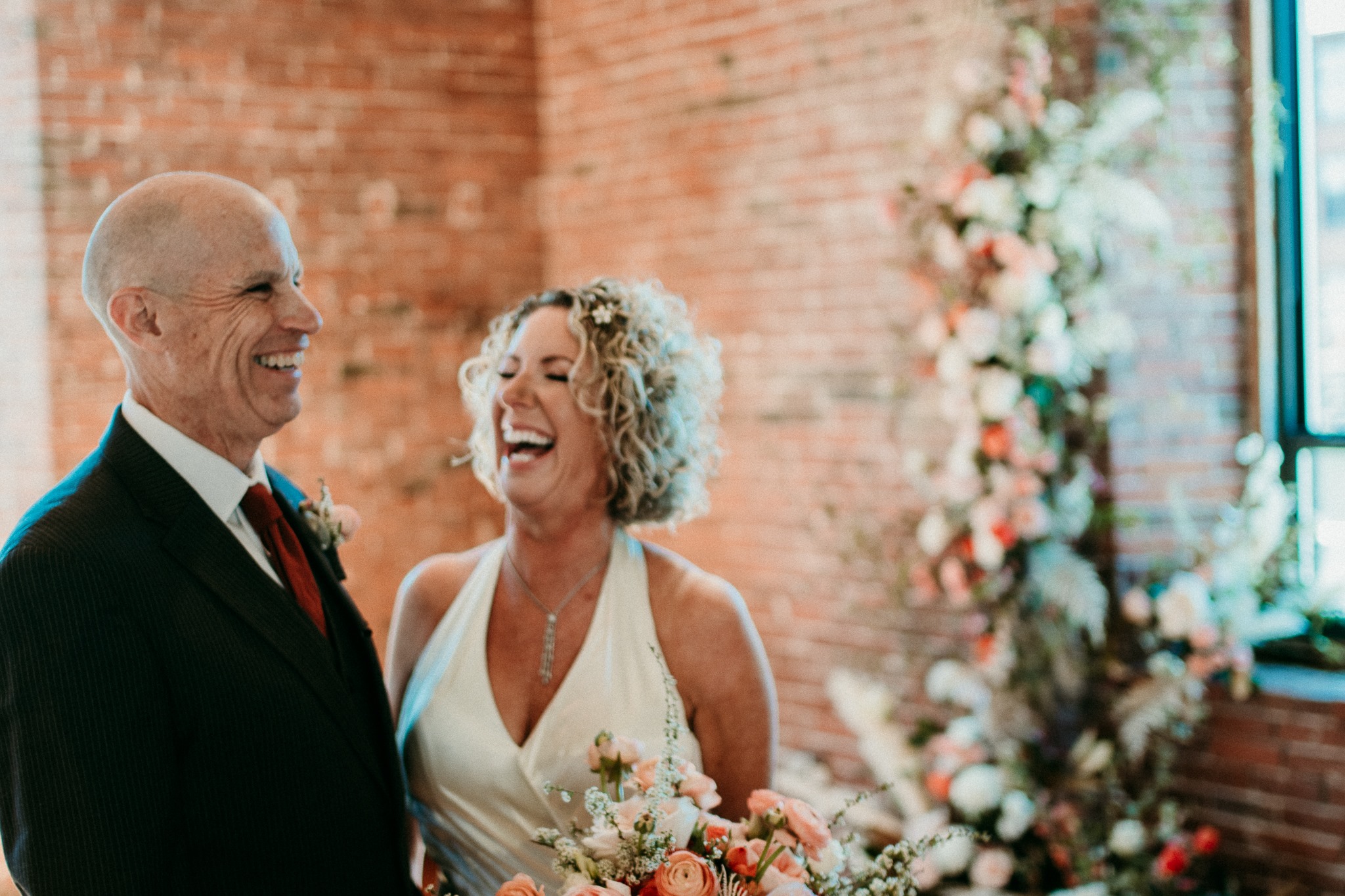 Then, during the ceremony, something clicked for Peter.
"He leaned in and he whispered in my ear, 'Thank you for staying,'" Lisa said.
"It was so magical. I can't remember seeing him so happy for so long."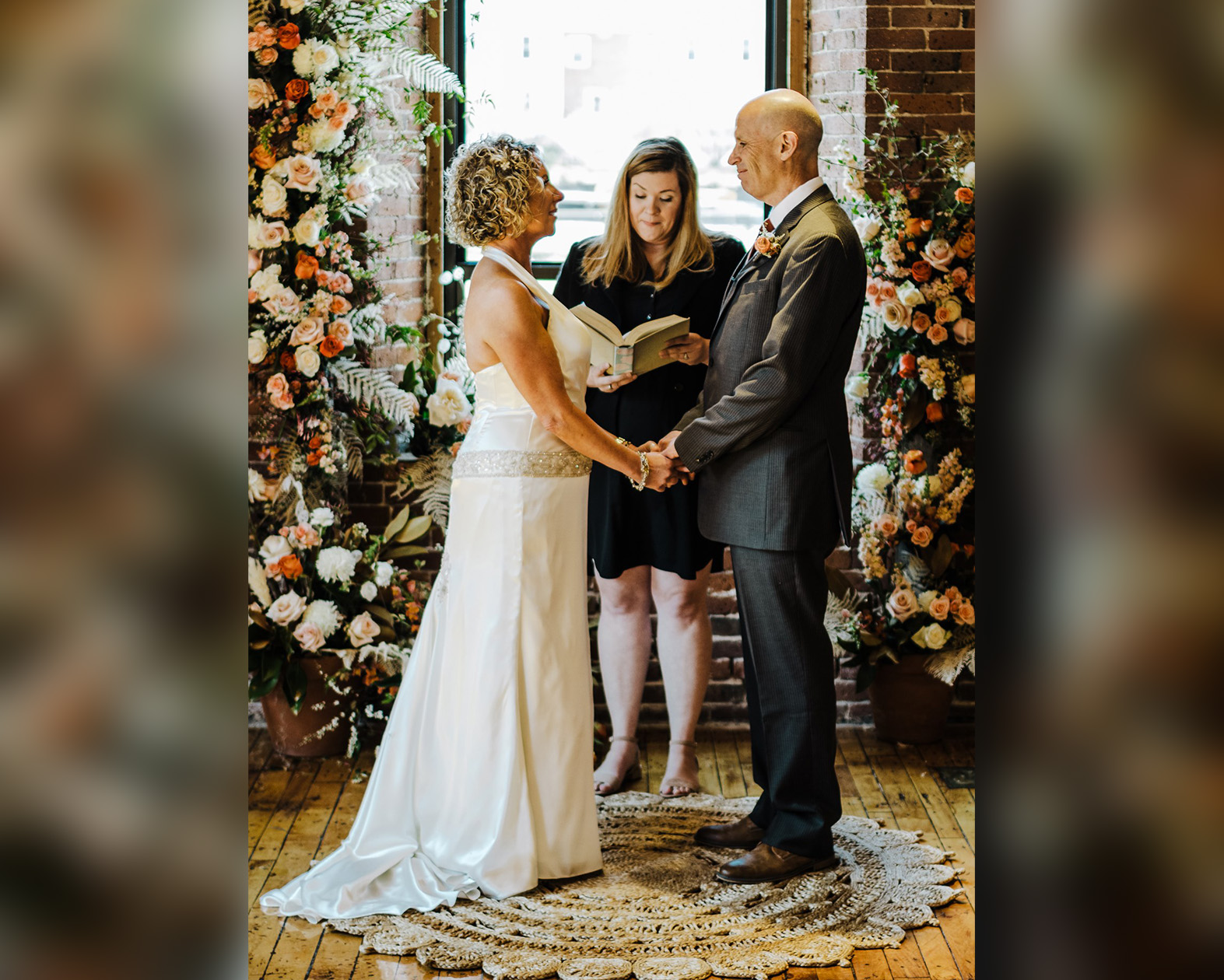 Currently, the couple have chosen to chronicle their journey through Peter's Alzheimer's on Facebook and Instagram pages, titled "Oh Hello Alzheimer's," as a way to connect with the community and form a mutual support network.
"I don't believe there is a road map, a right or wrong, a good or bad way of handling grief," Lisa posted on June 11. "I ping pong around in all these feelings: anger, disbelief, depression, acceptance, and denial. And guilt. Recently I have begun asking myself, 'What would healthy Peter want me to do?'"
These days, Peter may not know his wife's name, nor does he even remember their vow renewal in April. But for now, with his love for his wife still fully intact, theirs is a vow that's as good as kept.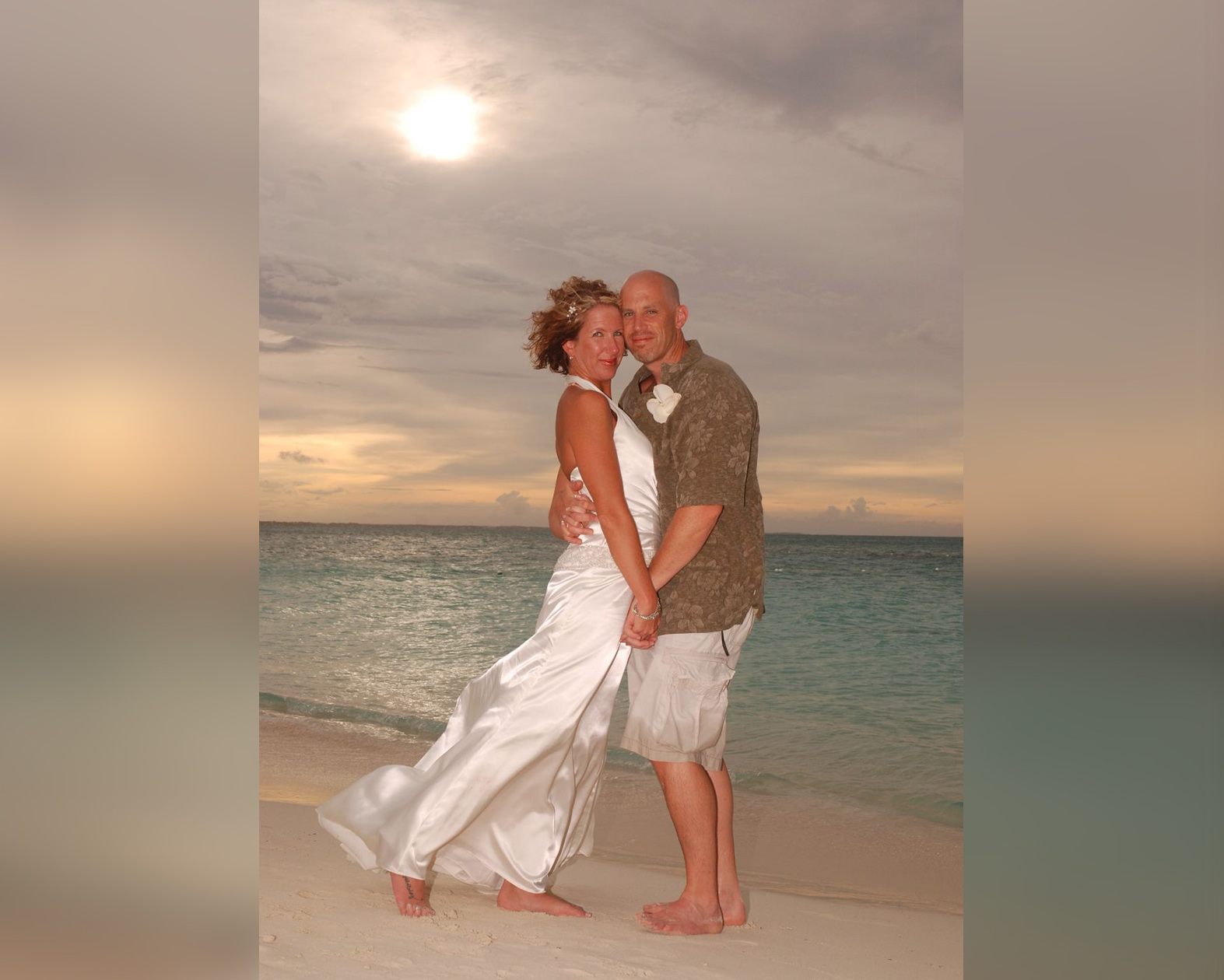 (Courtesy of Earth + Sun Co)
Share your stories with us at emg.inspired@epochtimes.com, and continue to get your daily dose of inspiration by signing up for the Epoch Inspired Newsletter at TheEpochTimes.com/newsletter