It was a moment of serenity, wrapped in the surreal. Almost three months ago, in mid-March, while borders closed, airlines shut down routes, and businesses shuttered around the world, I sat in a big, cushy beach chair, endless aquamarine before me, palms swaying in a warm breeze, a big, orange sun retreating to the horizon.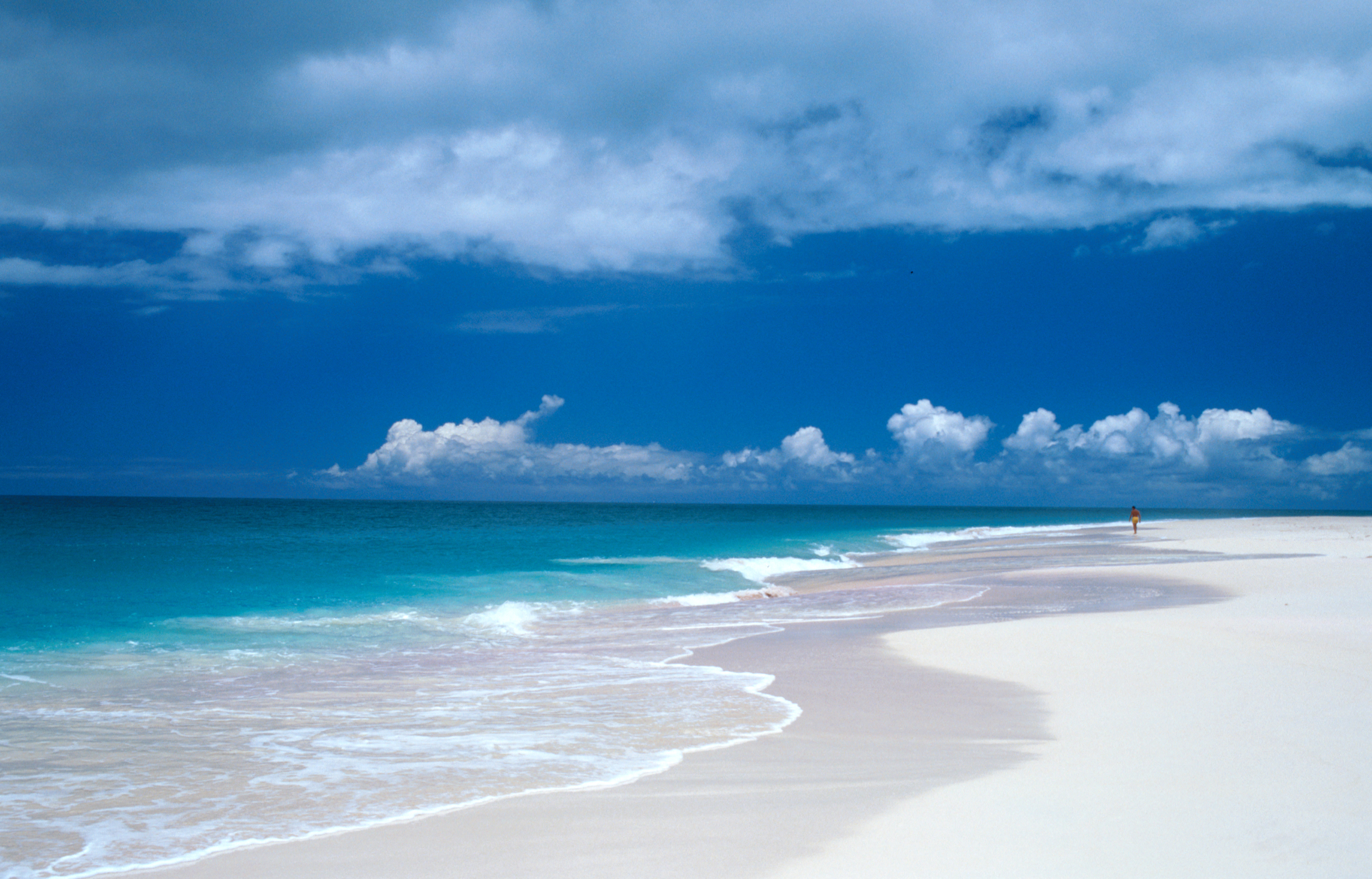 On my left, a group of Instagram models posed for photos while holding a busy, mischievous pack of rescue puppies. On my right, a celebrity chef finished up a television shoot. Two days earlier, I had attended a film premiere, casually chatting with mega-stars and Oscar-nominated directors on the red carpet. Sitting there in my chair, the day fading, I wondered about the future of this island, and the next time I would return to it. 
I was in Antigua, an island in the West Indies that's long held an almost-spiritual connection for me. This was my fifth visit—and my second, just this year. Fast-forwarding to the present, Antigua is now one of the first countries in the Caribbean to reopen, with flights resuming from the United States on June 4.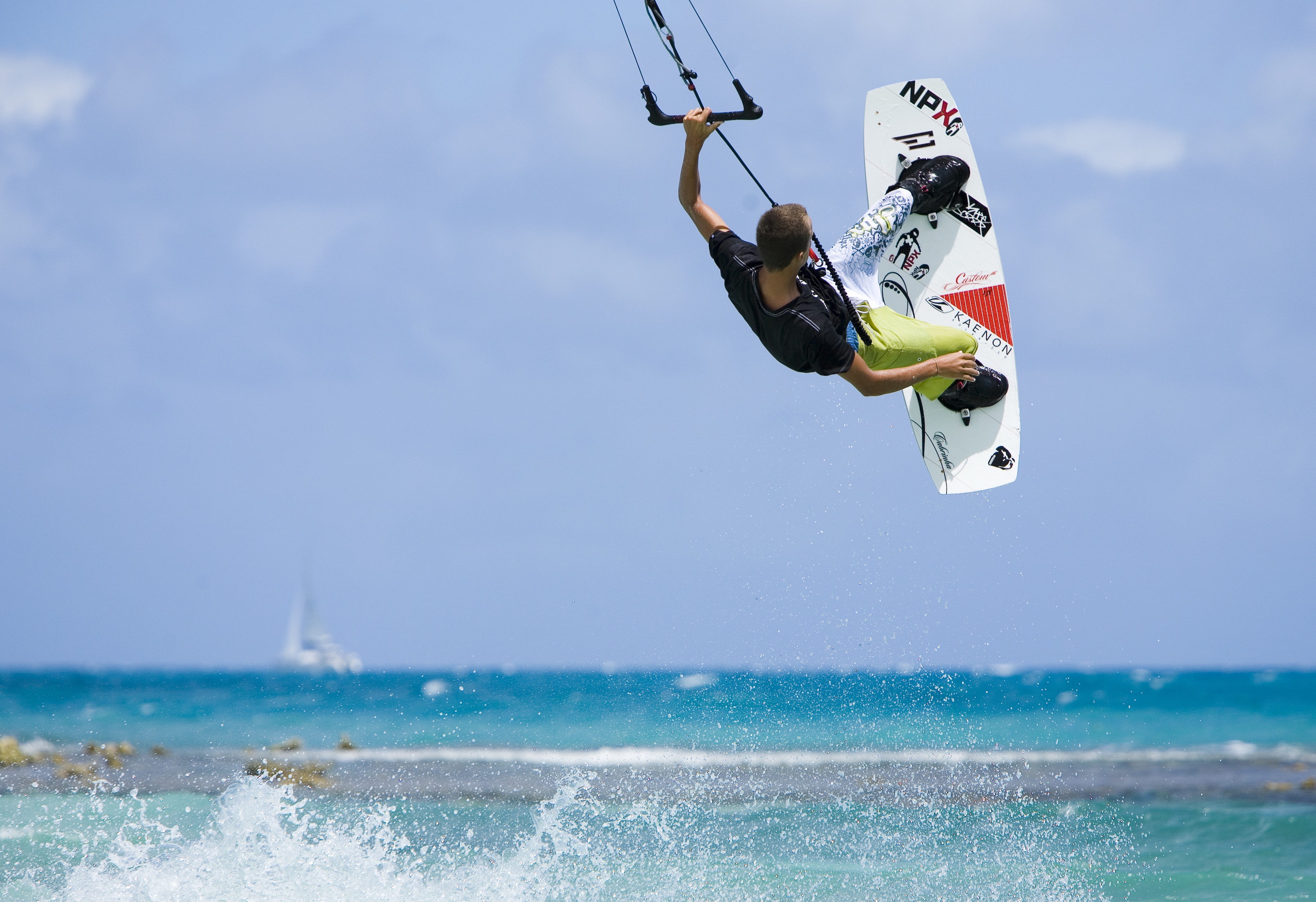 Small but Mighty
Located between the Caribbean Sea and the Atlantic Ocean just southeast of Puerto Rico, Antigua is small, but mighty. Little more than 100 square miles in size (you can drive from coast to coast in less than an hour), the island famously boasts 365 beaches—one for each day of the year. A paradise getaway, it was an oasis of calm and healing for me, almost six years ago.
Joined by my family, we came here to grieve, and celebrate, together. A few weeks earlier, my beloved mother had passed away suddenly, devastatingly, of a brain aneurism. Returning home from a road trip in Australia, I stepped into a maelstrom—the funeral, visits from extended family and friends, and the related busyness that often surrounds losing a loved one. In the aftermath, as the days slowed down, we all—my father, sister-and-brother-in-law, and their kids—felt the loss deeply.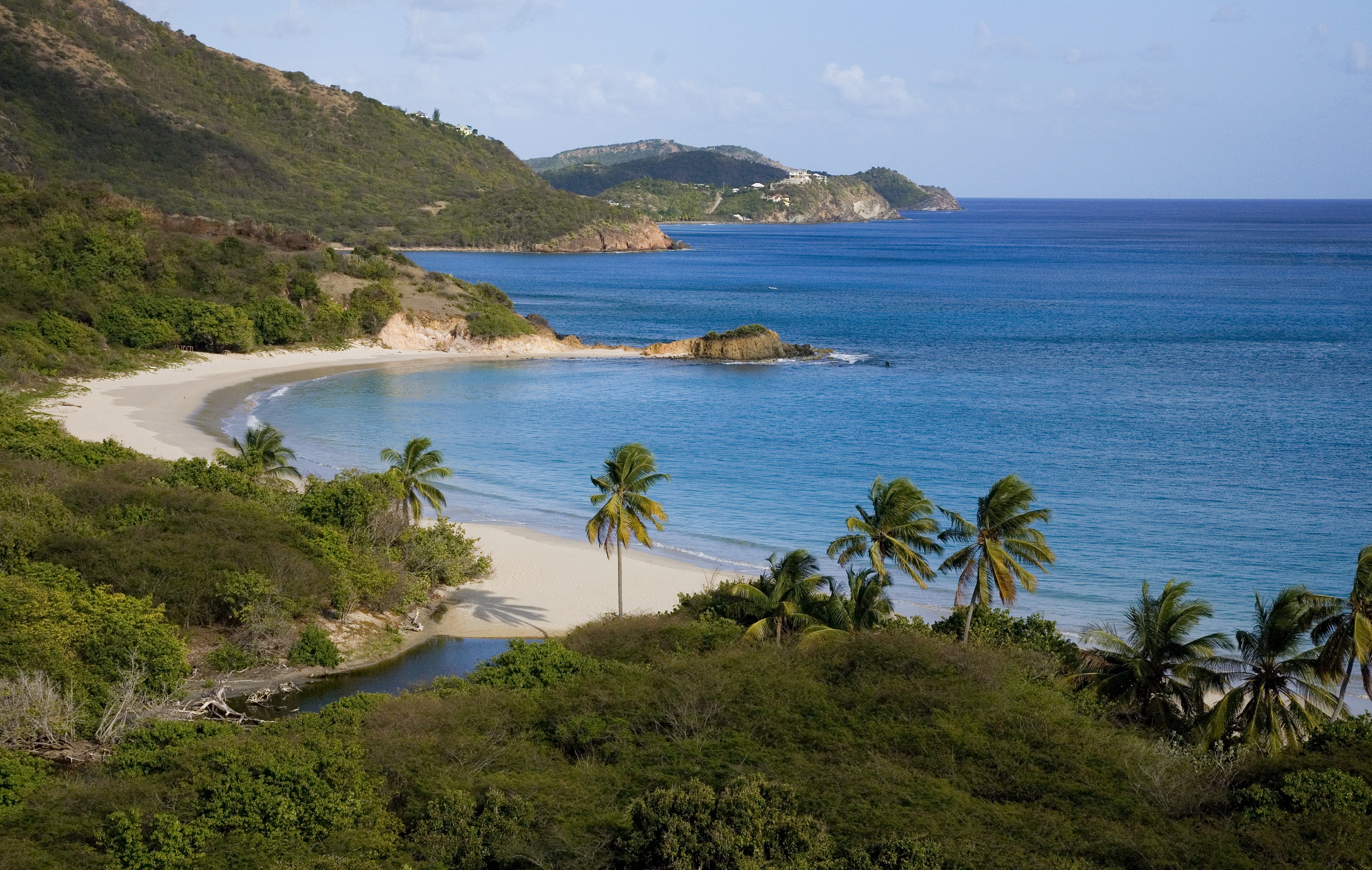 This wonderful woman's absence formed a hole in our lives. We needed something to bind us together, as we figured out how to live the next days, weeks, months without her.
So, we went to Antigua. I had already scheduled a trip there for a writing assignment, and simply expanded the plans to include everyone else. It gave us something to plan. To anticipate. Another topic of conversation—the flights, the food, the activities—other than the weight that we all felt. For just a week's vacation, it was an extremely cathartic time. 

And, a source of laughter and stories—for example, when I paddle-boarded into the rolling ocean surf, fell off, and had to be rescued by resort staff, in a boat, and, later, when my 5-year-old nephew paddled the same waters—with no problem at all. Time to reflect, over long, multi-course meals by the beach. And it created a special place for this island in all of our hearts.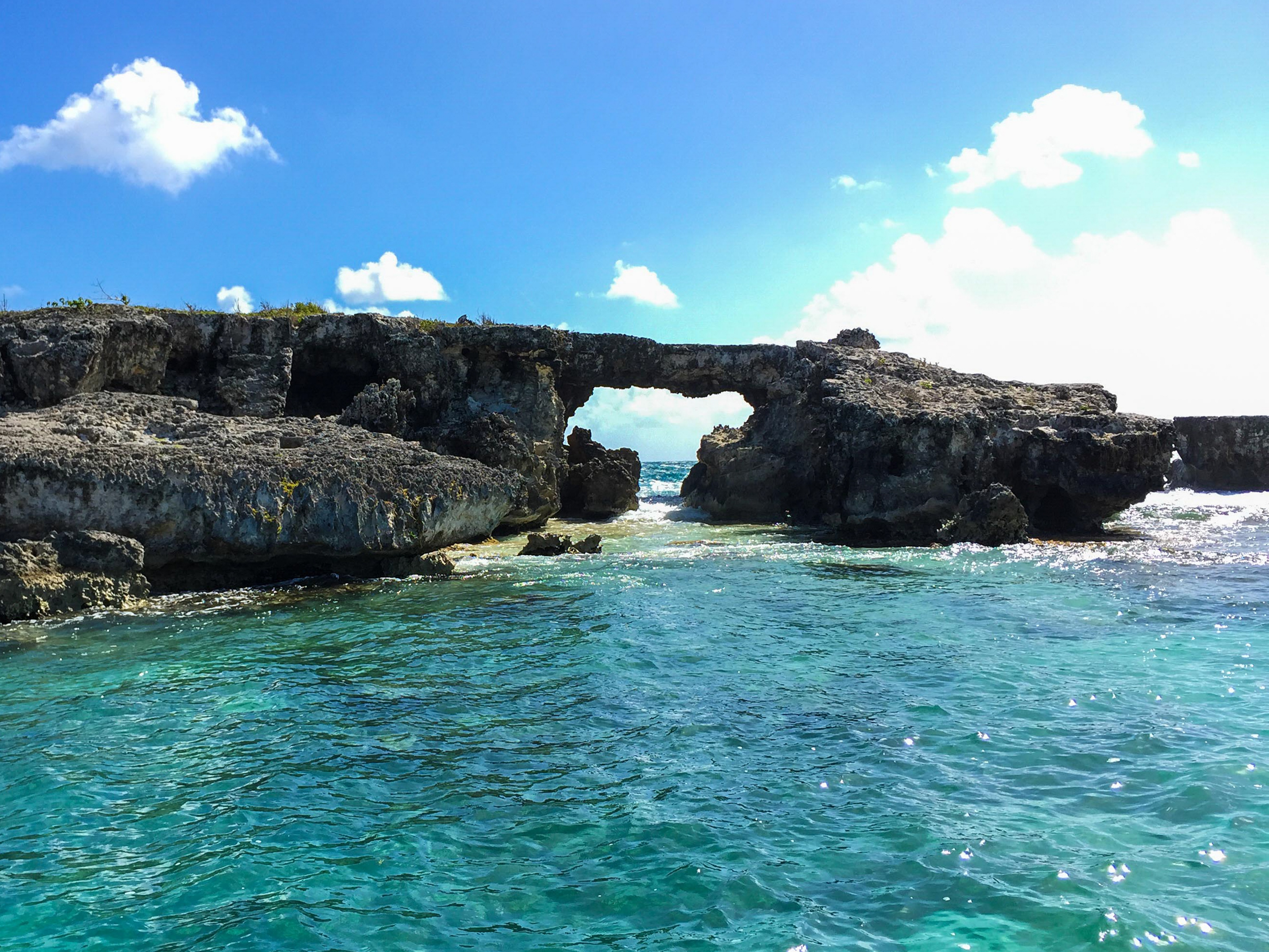 Serendipity
Since then, I've returned twice—both trips, this year. On the first, in January, I had a serendipitous visit with friends. Returning to the island for the opening of the Hammock Cove Resort and Spa, I relaxed in my oceanfront villa with a private pool, emerging mostly for a spa treatment, or a gourmet meal. Later, I toured the Devil's Bridge, a natural rock archway, part of a national park, that you can feel before you see it. I approached on foot, the pounding of the waves reverberating all the way to my heart, the smell of salty spray in the air.
Once there, I was surrounded on three sides by water, the breakers unrelenting, the story hanging over the place—how, upon sighting land, slaves would leap from their ships into the dangerous waters, giving this place its hellish name.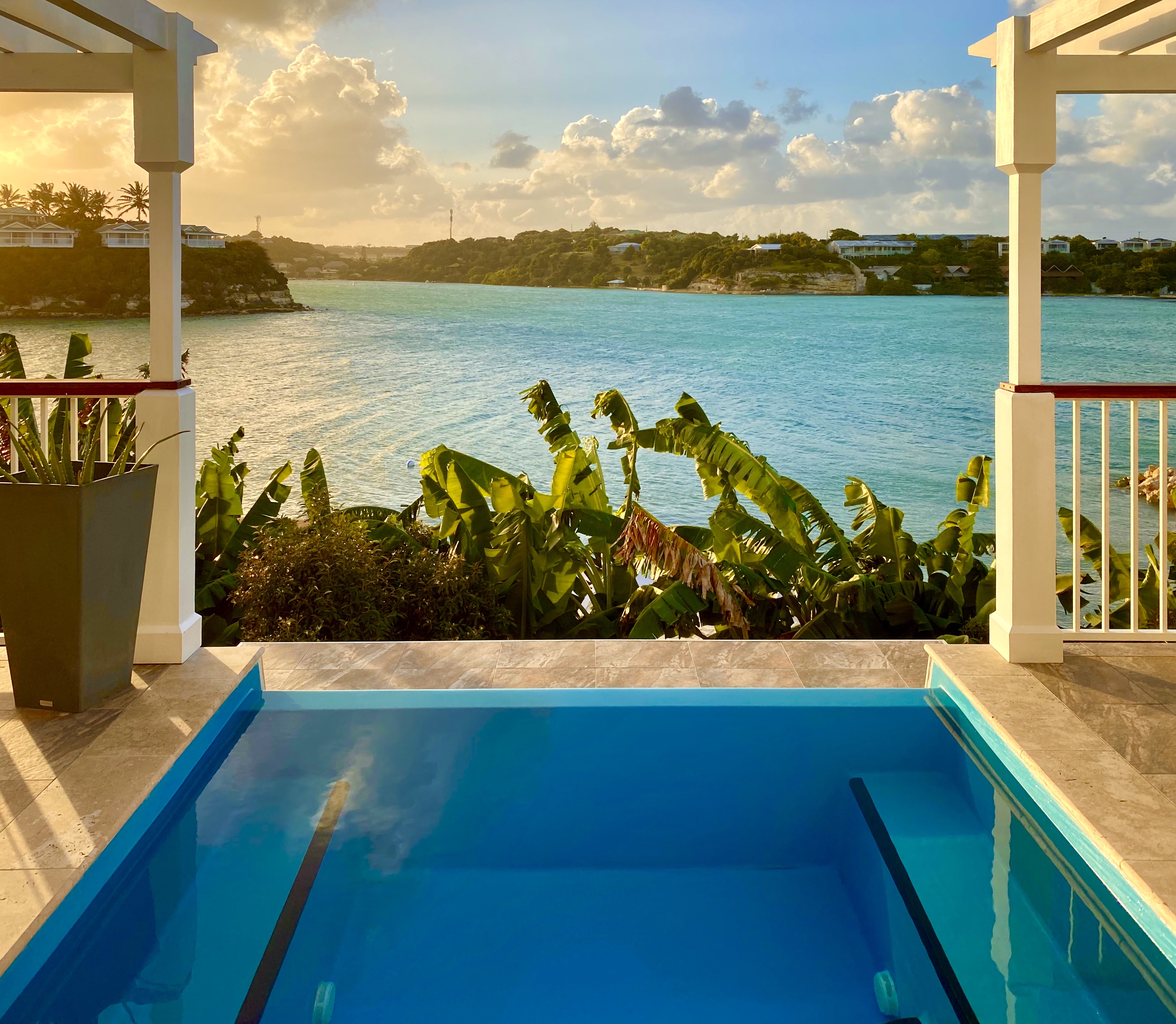 I tasted local rums, and I tapped my foot to a steel-drum band at Shirley Heights, and I rode in the back of a pink jeep, traversing rainforest and fields of local pineapple and skirting vertiginous cliffs running along rugged stretches of coastline, finishing at the sand, where everyone on board stripped down to swimsuits and enjoyed just one of those 365 beaches, afterward tucking into stewed conch and jerk chicken.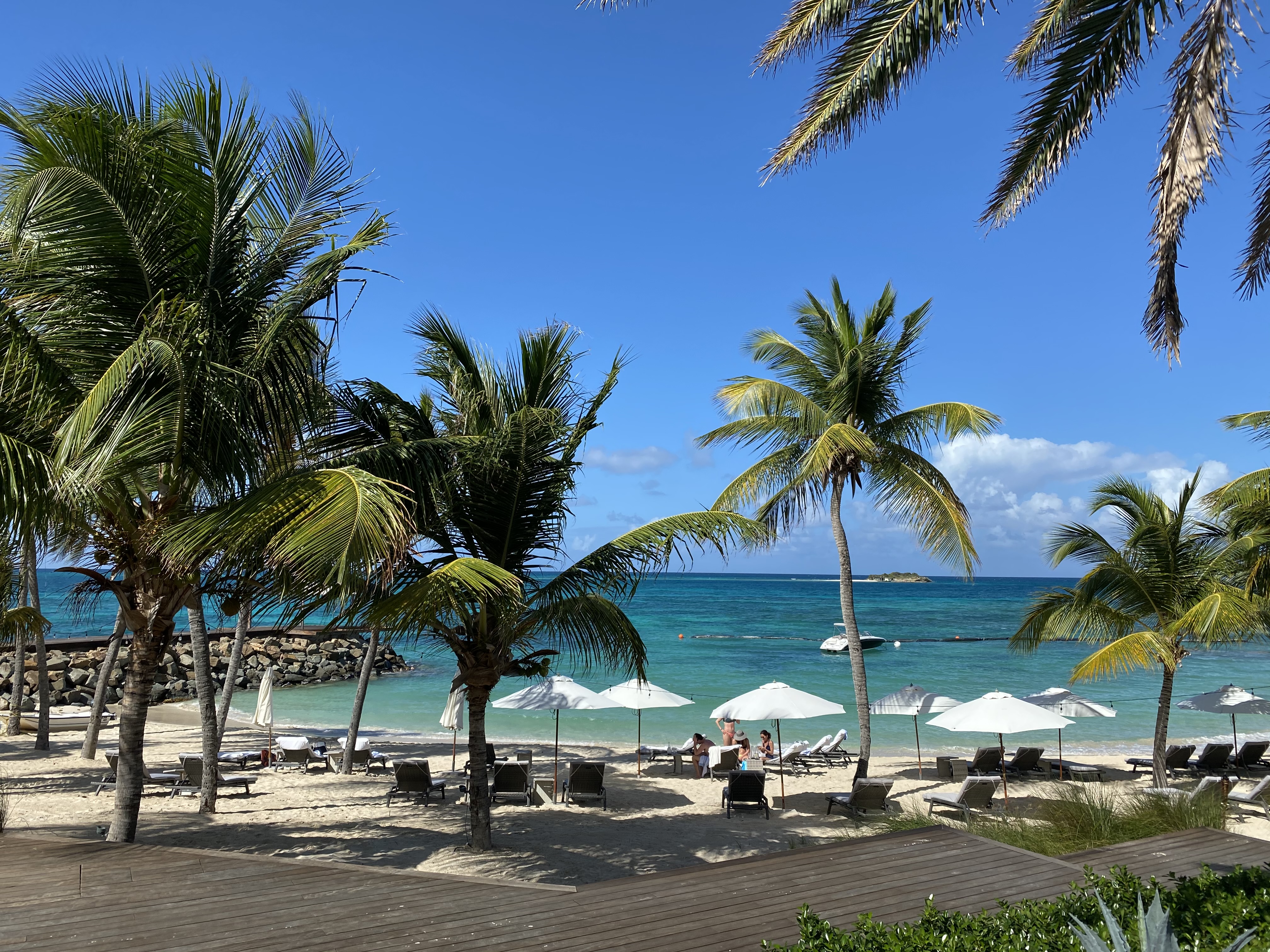 And I spent a night at the Great House, a historic boutique hotel, set on a hilltop and surrounded by 24 sprawling acres, with friends. A couple of months earlier, sailing across the Bay of Bengal on a luxury cruise ship, I hit it off with the funny, welcoming, Welsh-Antiguan Howells, who made me feel like family as we sailed through Southeast Asia, touring in Myanmar, Thailand, and Singapore. On one of the final nights, at dinner, they asked, "When are you coming to Antigua?"
So I joined them here at Mercer Creek, an oasis of calm built back in 1670, and a home in their family for decades. First, we toured the lush grounds, complete with original sugar mill (and later additions, like a pool, and yoga deck), and I learned that guests with names like Kennedy and Garbo and Bogart had spent time here, and one British prime minister even wrote his memoirs during an extended stay.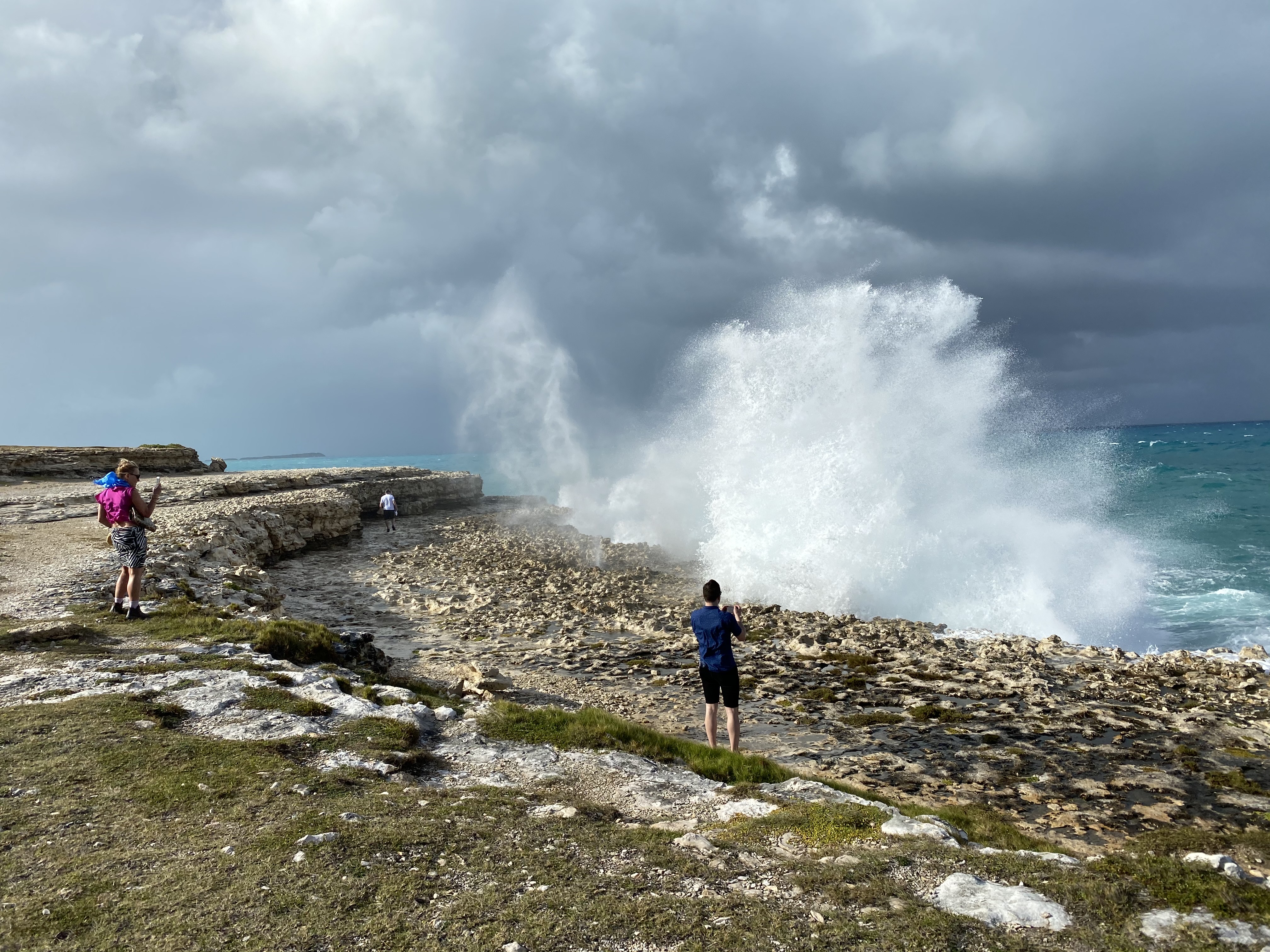 Then, we sat down to a healthy, hearty lunch in the shade, with their local friends, and I joined them later at their beachside villa, walking to a fun dinner by the water at Jolly Harbour, while they told stories of growing up on this island.
And so it didn't seem so strange that, a couple months later, as the pandemic crisis deepened, I would find myself back on in this peaceful place, for that premiere. The film, "Wendy," is a retelling of the classic "Peter Pan," using both Antigua and neighboring Montserrat as its Neverland.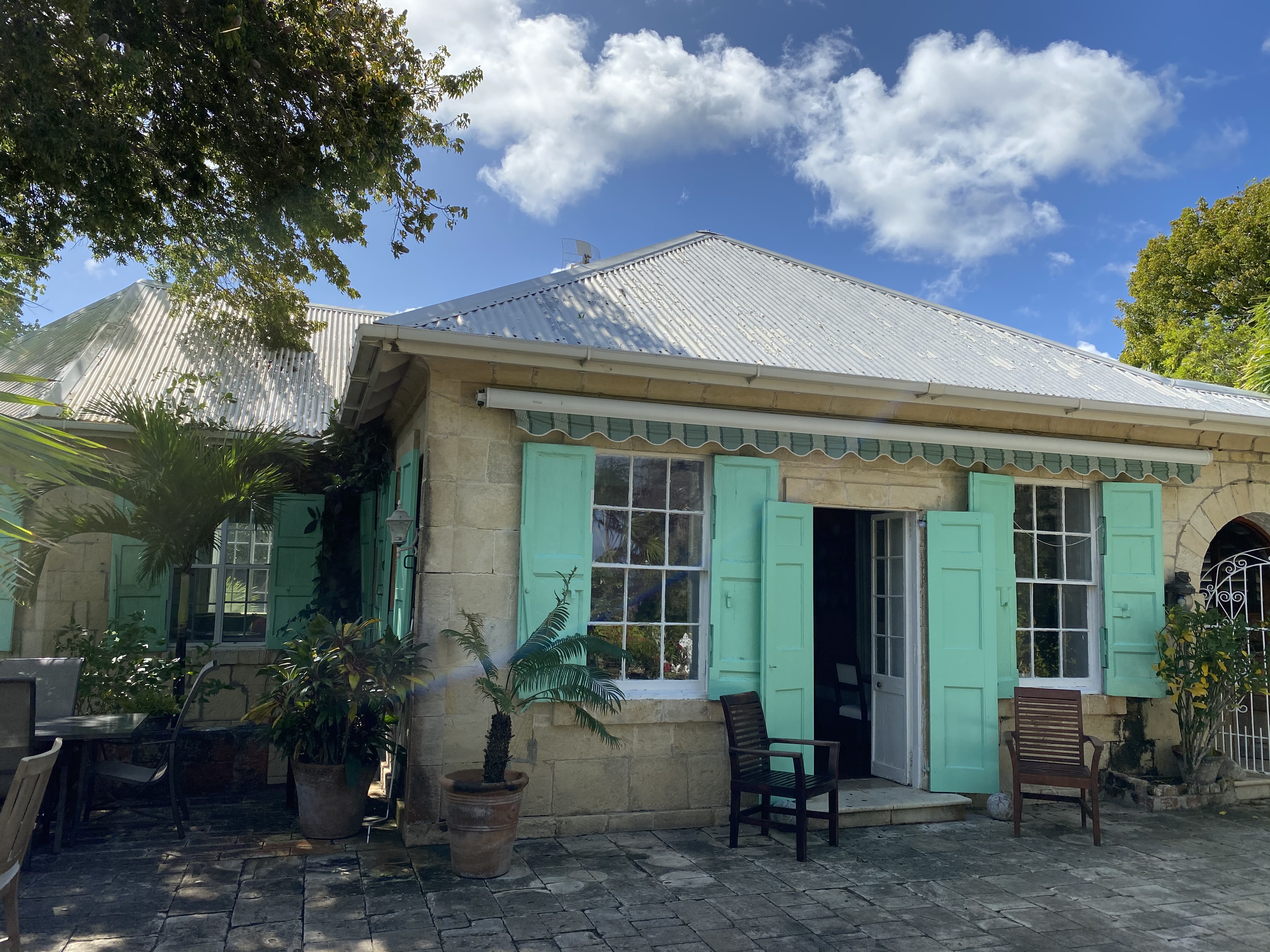 "The nature here, it's not manicured, it's still wild," director Benh Zeitlin told me over a drink. "It's still a real place, where you can get out and discover."
Sitting there in that beach chair on Hodge's Bay, the rescue pups running around, the sun now almost set, it felt a little like a fantasy. Neverland? Yes, maybe. Just a moment in time, but given my history with this island, I knew I would be back—and hopefully, all things considered, as soon as possible.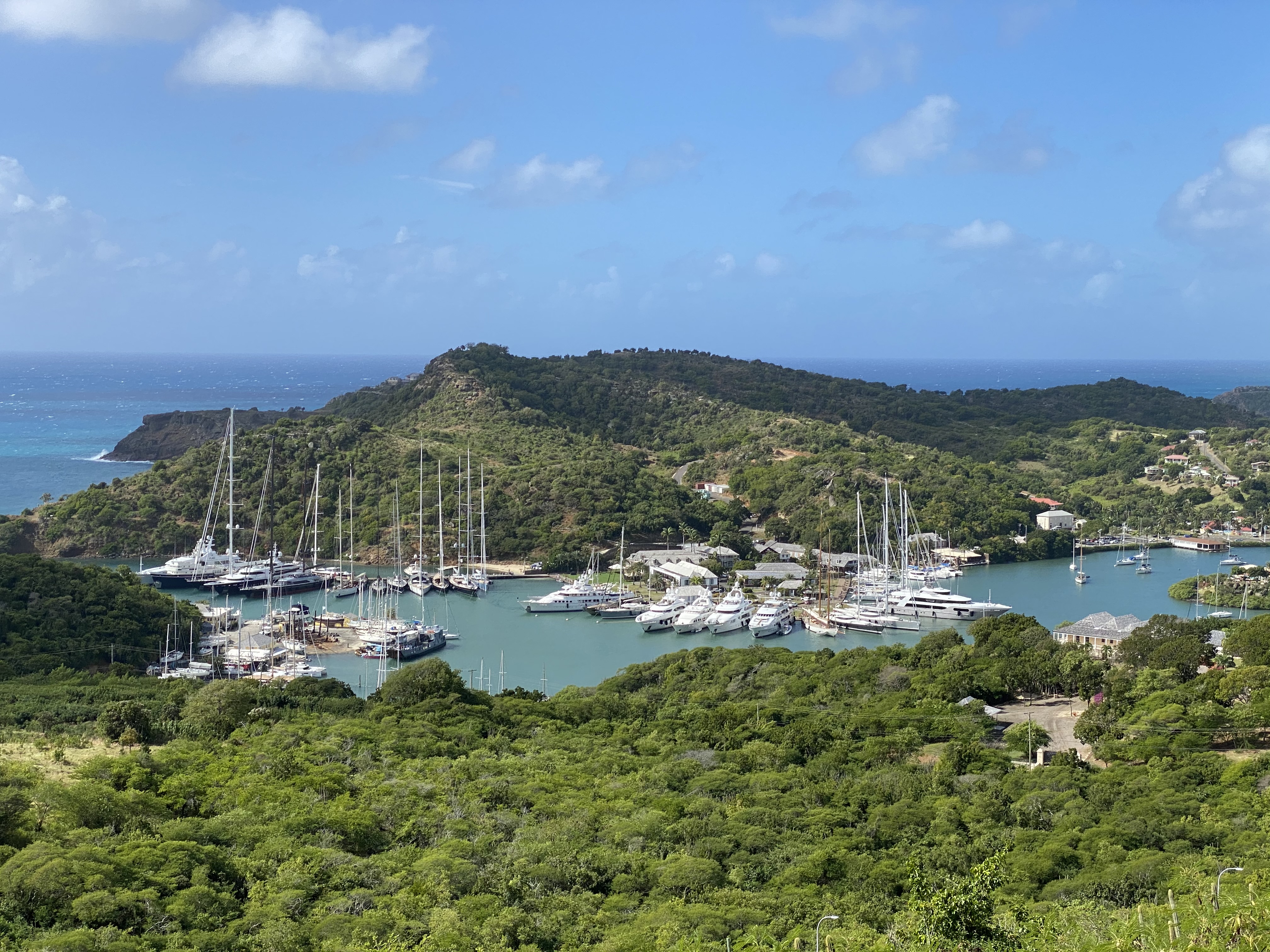 If You Go
The Great House has been transformed from a beloved family home to a luxury boutique hotel. With views over the sea, it retains its 17th-century charm while adding modern features, including four brand-new Garden Suites, where you can sway in a hammock and sip some rum punch in splendid isolation. And you can finish your vacation by the beach at their Turtle Villa, right on the water in Jolly Harbour, which comes complete with a full-sized pool and private chef.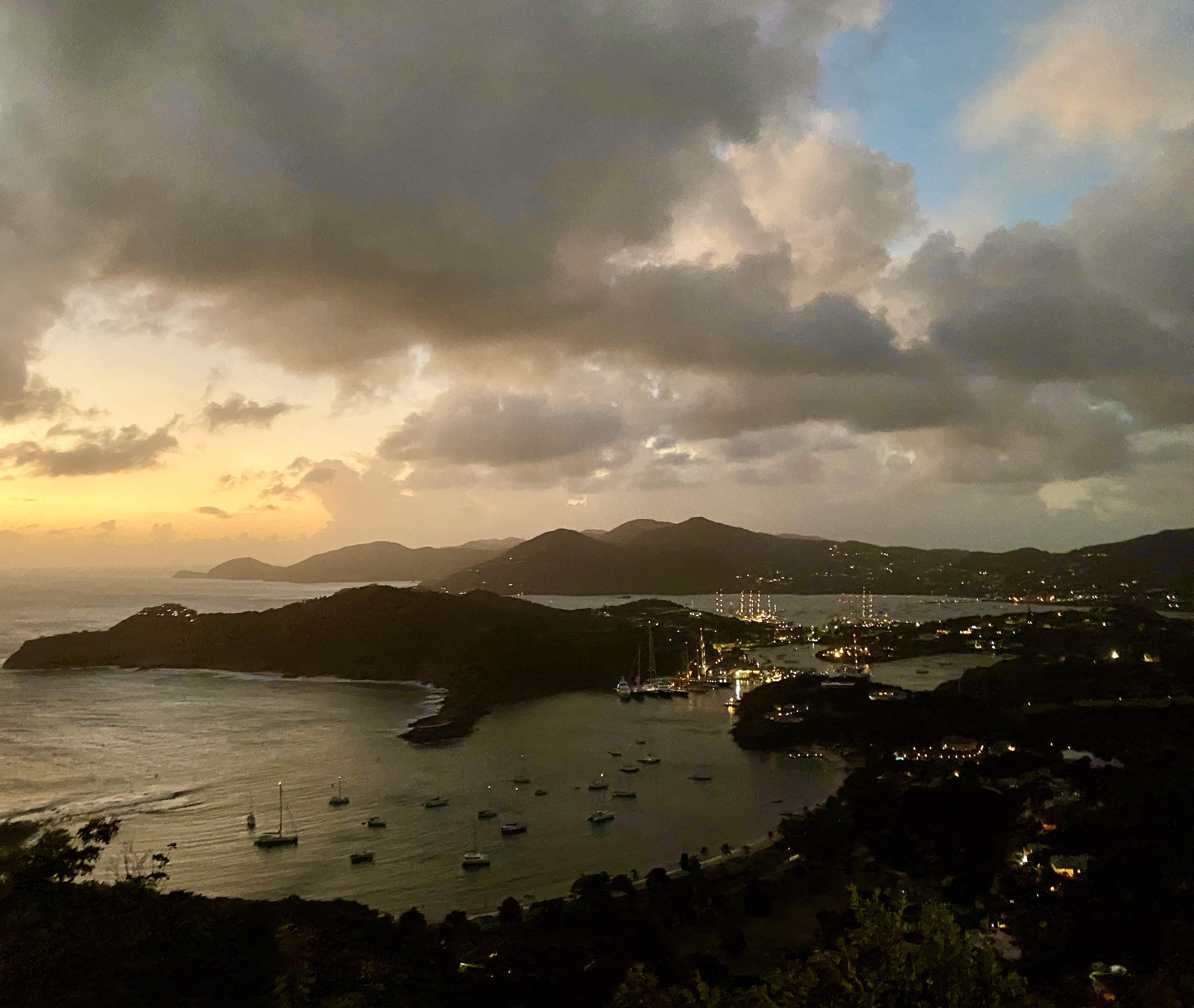 A brand-new luxury, all-inclusive property near Devil's Bridge, Hammock Cove created their own beach—bringing the unofficial total to 366. Hosting guests in 42 villas, each one comes equipped with an infinity-edge plunge pool and large patio, complete with complimentary, re-stocked mini-bar. Dining is Euro-Caribbean, and upscale, with a high-end degustation menu available.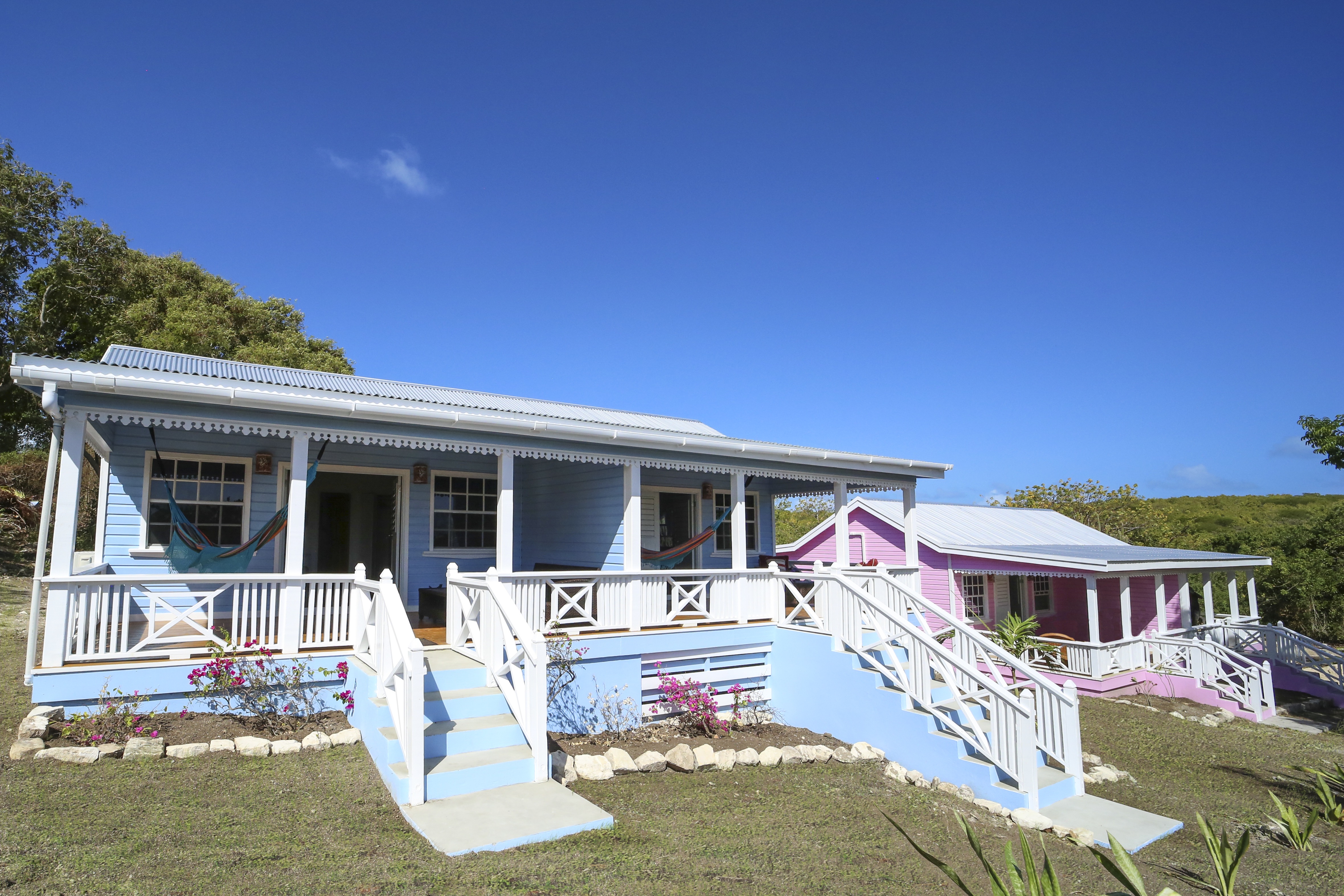 One of Travel + Leisure's best new hotels last year, Hodge's Bay Resort and Spa offers five-star luxury in suites, apartments and villas, two pools, three restaurants (including one by Edward Lee, who appeared on "Top Chef"), and some of the very best sunset views in Antigua. 
Toronto-based writer Tim Johnson is always traveling, in search of the next great story. Having visited 140 countries across all seven continents, he's tracked lions on foot in Botswana, dug for dinosaur bones in Mongolia, and walked among a half-million penguins on South Georgia Island. He contributes to some of North America's largest publications, including CNN Travel, Bloomberg, and The Globe and Mail.