Backyard barbecues and picnics in the park have returned for the summer. It looks like it's going to be a hot one this year, so it's time for some beer recommendations for when you need a cold one.
Session Beers
I'm a fan of hazy IPAs and I like to have one now and again. Emphasis on "one." They tend to be a bit filling for me. But enter session hazy IPAs, for which both the alcohol content and body are lessened, and maybe I'll reach for another.
Sierra Nevada Brewing's Summer Break Session Hazy IPA is 4.6 percent ABV and lands toward the medium side of light-bodied. A mild malt presence is coupled with passionfruit and mango fruitiness, in a straw-colored and cloudy pour with a thin white head.
Not an IPA fan? Grab a Summerfest, a crisp lager in the Czech pilsner style, still only 5 percent ABV.
Summit Brewing's Triumphant Session IPA hits the low-cal mark of under 100 calories and an ABV of 4 percent, and loses the haze. It has a modest touch of bitterness but is balanced with fruity notes that recall pineapples and apricot. It's available year-round, so when summer lingers into fall, you'll still be able to find this one.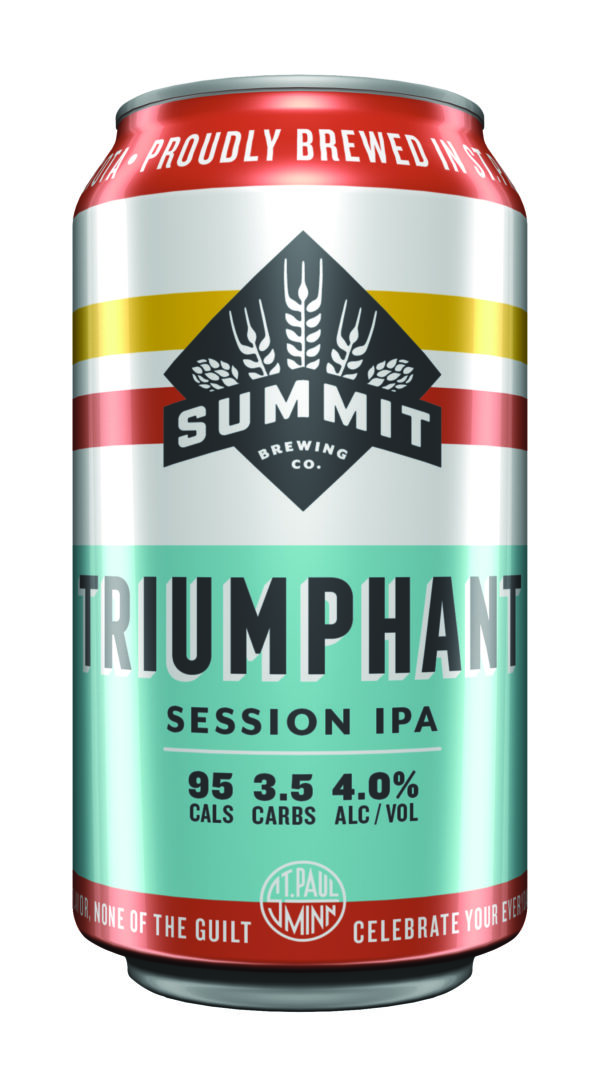 Sour and Fruity
Much like lemonade, beers with a touch of sour fruitiness go well with summer. Summit Brewing's Cabin Crusher starts with a style that already suits the season: the light, dry, hints-of-fruit Kölsch style. But the brew also takes an addition of lime and lime peel. These aren't overpowering, and their bright presence gives the beer an easy drinkability, like a shandy but heavy on the beer and with a faint bitterness. One of the hops is Lemon Drop, so you can guess what that brings to the mix. The result is "crushable" indeed, as printed on the label. This wasn't planned to be a regular beer, but after it was introduced in 2019, fans demanded more and it returned for summer.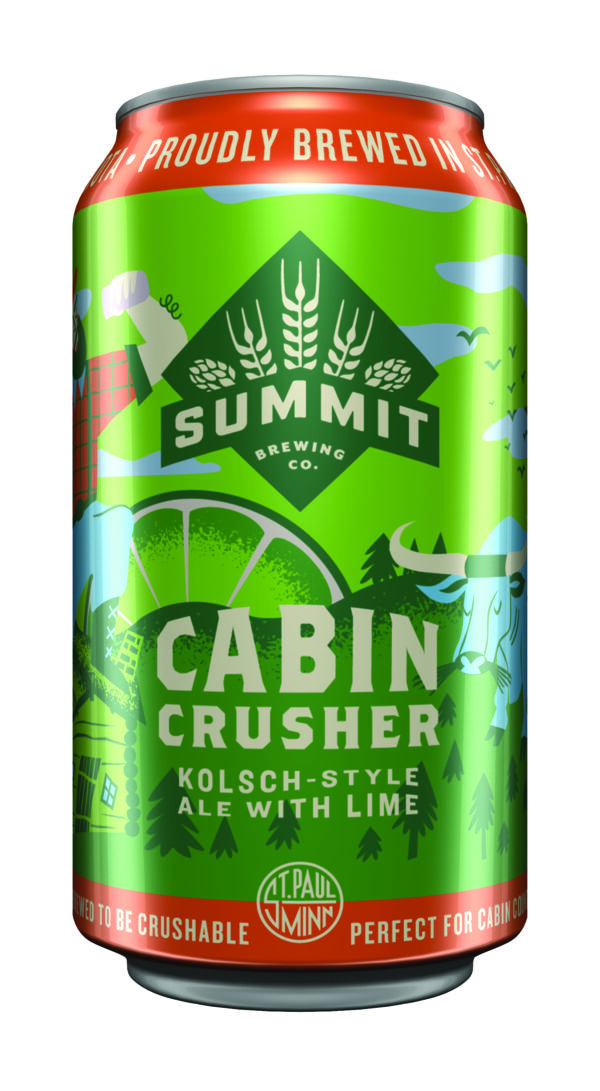 Surly Brewing, often known for its bold hoppy beers, introduced Grapefruit Supreme in 2019 as a seasonal. Featuring pilsner malt and some unmalted wheat in its grain bill, the 4.5 percent ABV brew is refreshing without being sour, but you can't miss the grapefruit—and that's not a bad thing. The beer's success not only made it a year-round offering, but led to a series of fruit-flavored tart ales. Now, you can get a variety pack that features the original grapefruit plus mango, key lime, and black cherry versions.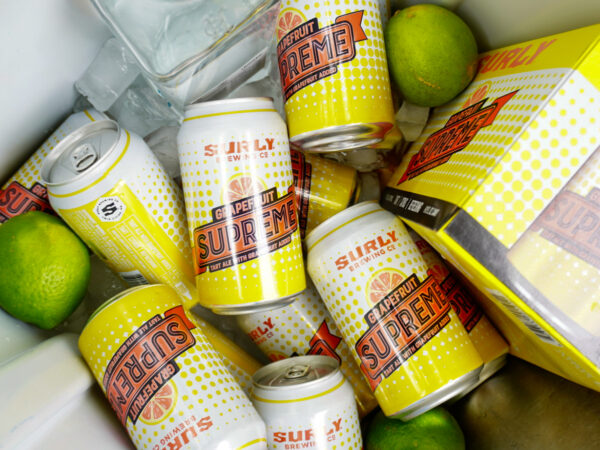 Dogfish Head Sea Quench Session Sour Ale has the same appeal as a göse, with lime character and a touch of salt. With that combination of tartness—more than Cabin Crusher—and saltiness, one can't help think of a margarita without the punch: With 4.9 percent ABV, you can stay sharp for competitive rounds of cornhole, horseshoes, or whatever you're throwing in your corner of the beer garden.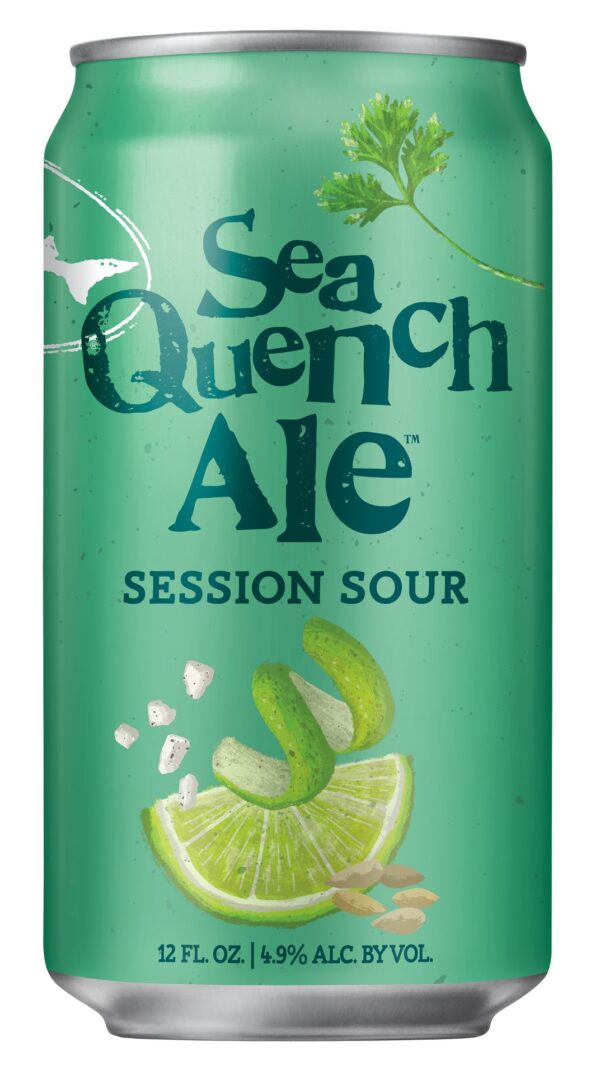 Wheat Beers
Wheat beers, often unfiltered and hazy and with a slice of orange or lemon, scream summertime in Bavaria to me. Think of a golden Franziskaner Weissbier glowing in the afternoon sun in its tall, curvy glass.
American styles—now think of Bell's quintessential seasonal, Oberon—differ from their German cousins by using less malted wheat and yeasts that don't deliver the characteristic banana-cloves flavors of a hefeweizen. Suncrusher Ale, an American wheat ale from Chicago's Revolution Brewing, combines citrus flavors with a solid backbone of breadiness. For something more citrusy in taste, try Lemon Hefeweizen from Great Lakes Brewing.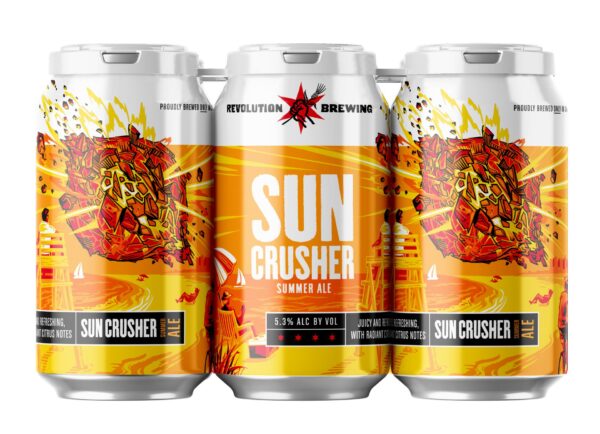 The truth is a wheat beer makes a good base beer for fruit. Raspberry perhaps is the most common option. Green Bay's Hinterland Brewery produces Door County Cherry Wheat, and it has become one of its best sellers. Named for Wisconsin's peninsular thumb, a very popular summer destination and famous for its cherry production, this wheat ale is made with Montmorency cherries and pairs well with barbecue.
Ja, es ist Sommer!
From the Old Country, consider some of the German beer garden brews. Ayinger Bavarian Pils is a bit lighter and no less delicious than a Czech pilsner. Ayinger Brauweisse is the brewery's hefeweizen.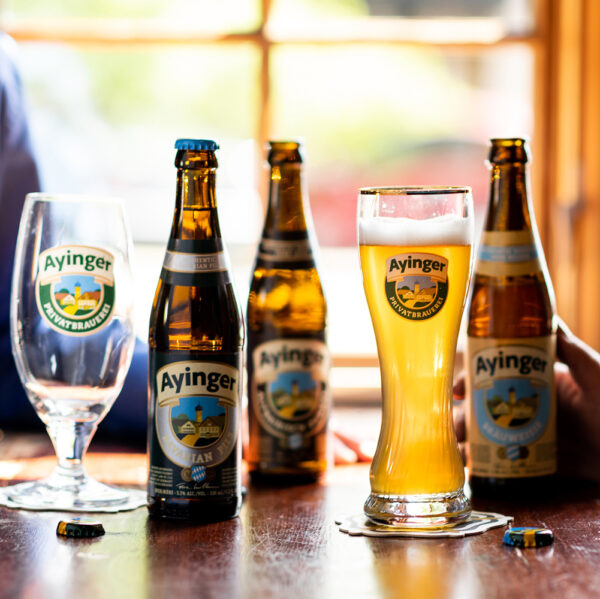 Pinkus Münster Alt is organic, a light-bodied, pale gold brew with a light tartness and acidity—a bit different from the usually brown altbiers of Dusseldorf.

I've plugged it before, but Steigl Brewing's Grapefruit Radler, from Austria, is low in alcohol, deliciously fruity, refreshing—and rather widely available in the U.S. market.
And, of course, there's nothing quite like a Kölsch right about now. This straw-colored, faintly fruity style from Cologne is typically available from Reissdorf, Früh, and Gaffel. Gaffel also has a lemony radler with only 2 percent ABV.
Kevin Revolinski is an avid traveler, craft beer enthusiast, and a home cooking fan. He is the author of 15 books, including "The Yogurt Man Cometh: Tales of an American Teacher in Turkey" and his new collection of short stories, "Stealing Away." He's based in Madison, Wisconsin, and his website is TheMadTraveler.com.