A talented wildlife photographer has captured an incredible series of images of osprey fishing for red kokanee salmon. The shots of keen-eyed raptors and captive crimson-colored fish, jaws gaping, immortalized in stunning detail, went viral.
Ken Helal, a physician in his 50s from the inland northwest U.S., took the series over the course of several weeks in the winter. He has been doing this for the last six years.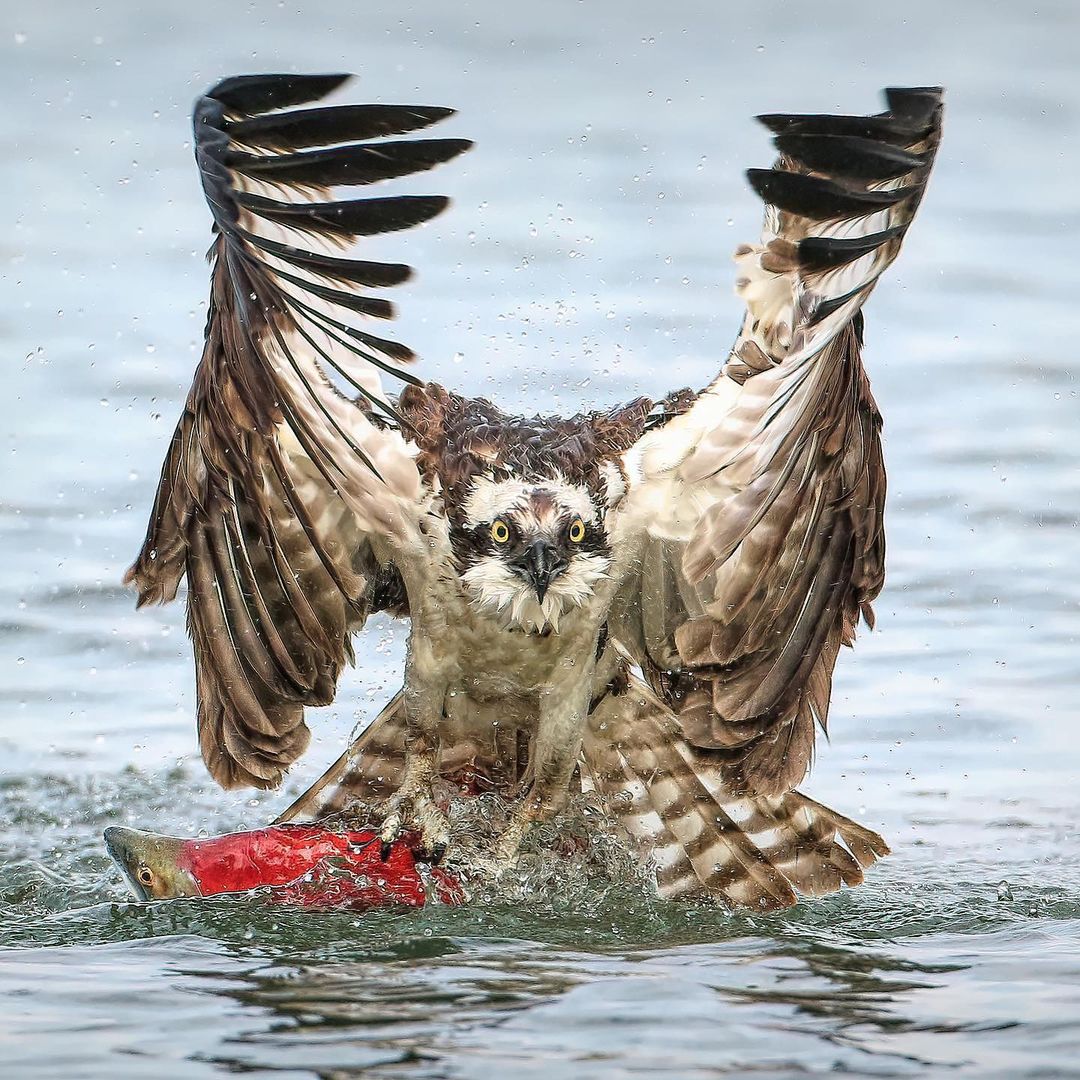 "In 2015, a friend of mine was driving by a local lake and called me to let me know that osprey were catching red fish there," Helal told The Epoch Times. "I never knew this existed 15 minutes from my home, and I made a beeline to the lake to see this in person.
"I take vacation each year around the time the kokanee spawn to obtain images of them being caught by osprey," he added. "After catching the salmon, the osprey fly away, likely to their nests. I almost never see a bird eat the salmon."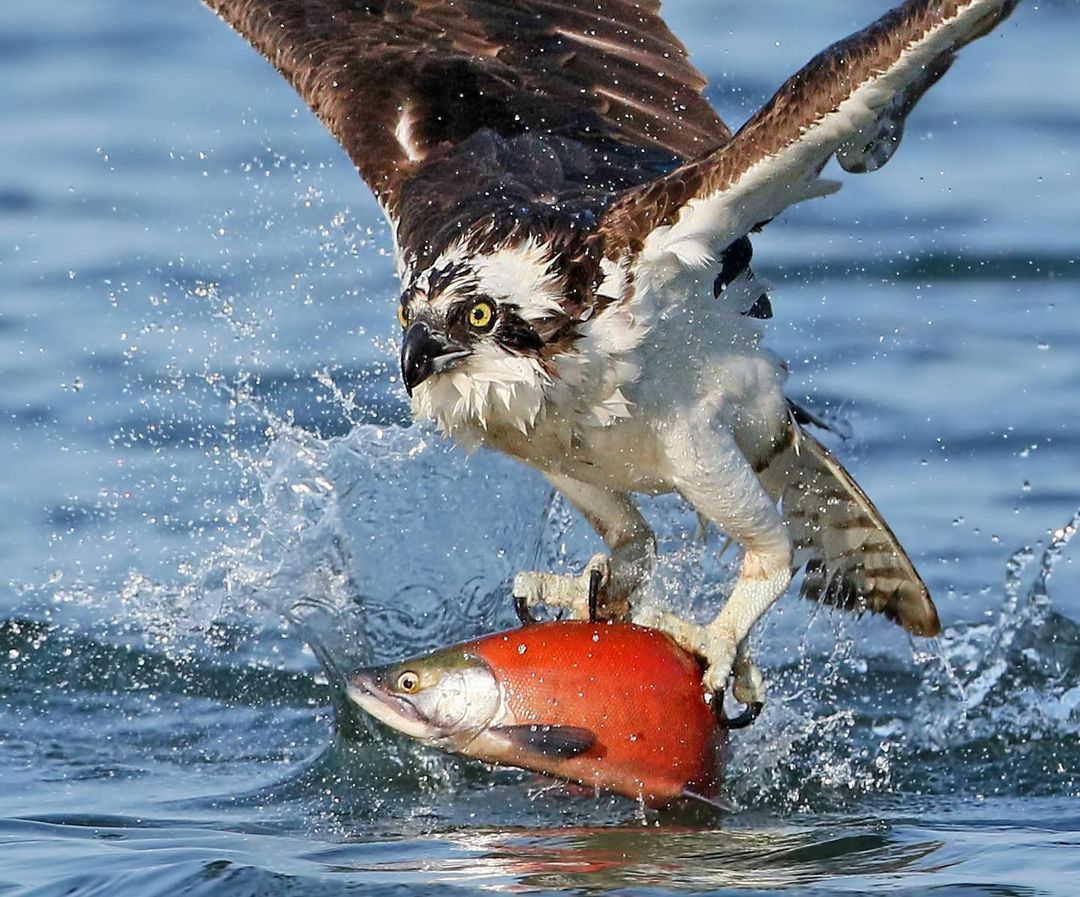 Helal, who became interested in photography in 2009 after a close encounter with a bald eagle, posts his favorite shots on Instagram. One photo depicting a determined osprey with a shocked-looking salmon in its talons has been liked by over 39,000 viewers.
"What fascinates me most about this image is how the salmon is aligned to decrease wind resistance, and its gaping mouth," said Helal.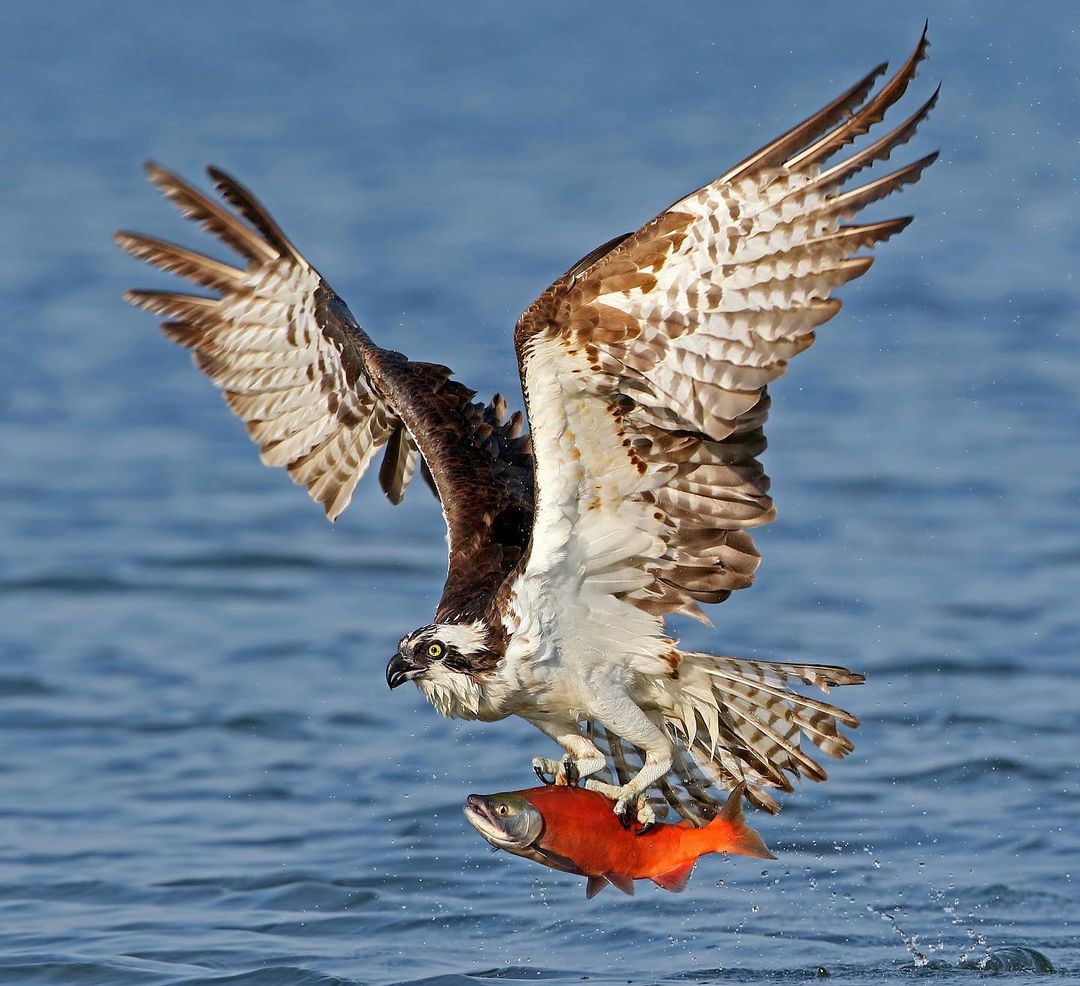 The physician achieved this special shot from the vantage point of a kayak, using a Canon 5D Mark IV camera and 500 mm lens. He processed the image, like he does all his photos, using Photoshop and Topaz software.
Helal said that, over the years, he has learned that osprey are opportunists. They return to the lake every year, when the salmon spawn, to "get an easy meal." He has developed a reverence for the beautiful salmon that sometimes end up in the clutches of their avian predators.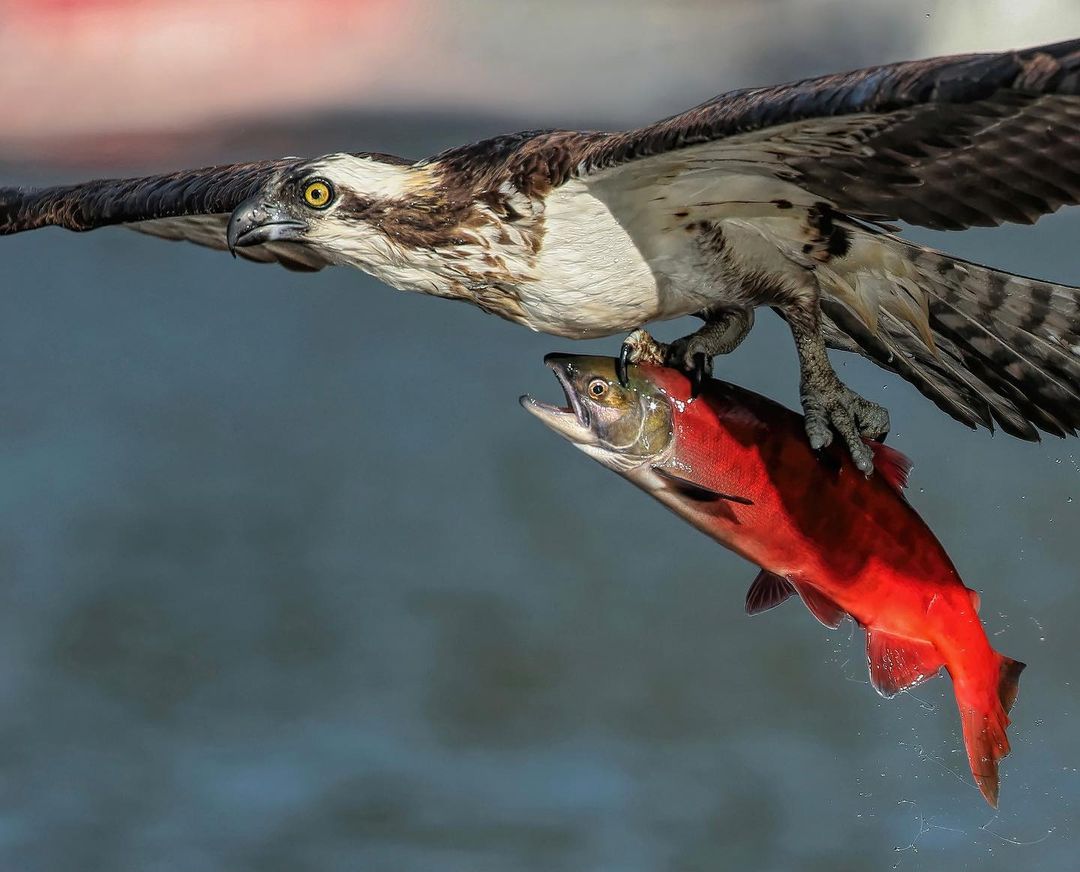 Helal shares his osprey-kokanee series, and other works, with the world on Instagram.
The osprey, said Helal, is his favorite bird to photograph. "But I also enjoy photographing bald eagles and great blue herons," he told the newspaper. "My favorite mammals are moose and elk … my favorite subjects are those that are located within a reasonable distance from my home."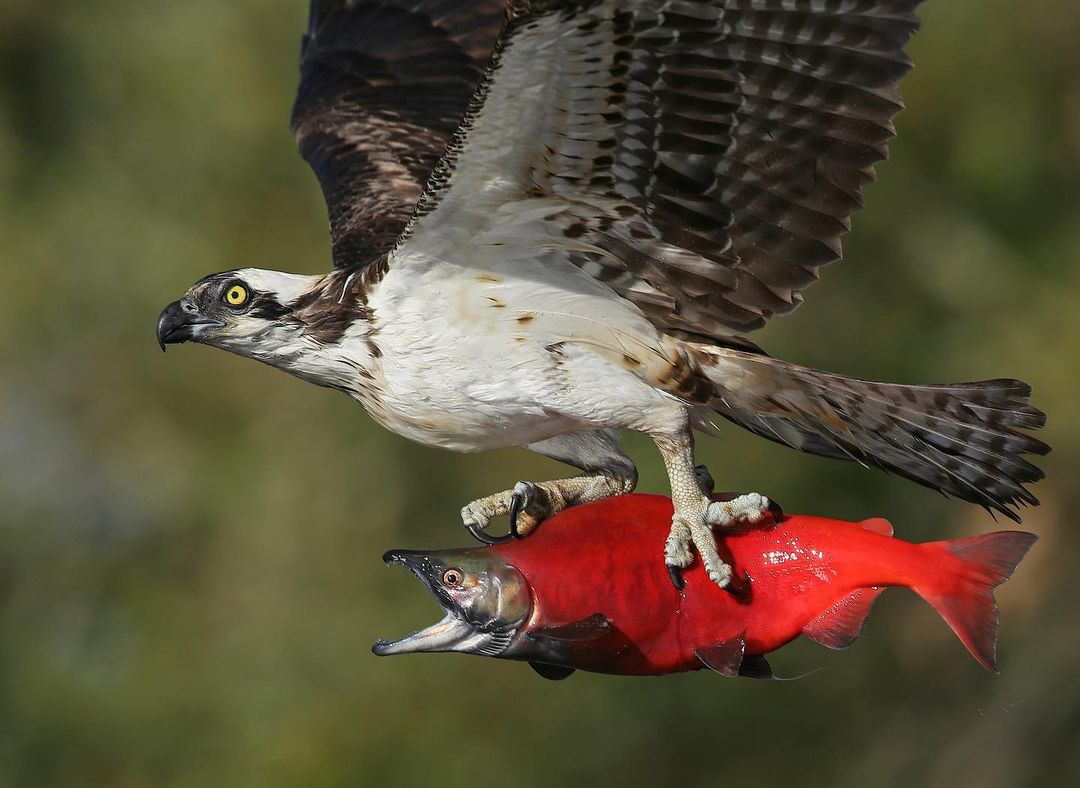 Admitting that some excursions are fruitless, Helal puts stock in perseverance.
His best advice to other photographers is plain and simple: "Putting in effort and time will eventually pay off."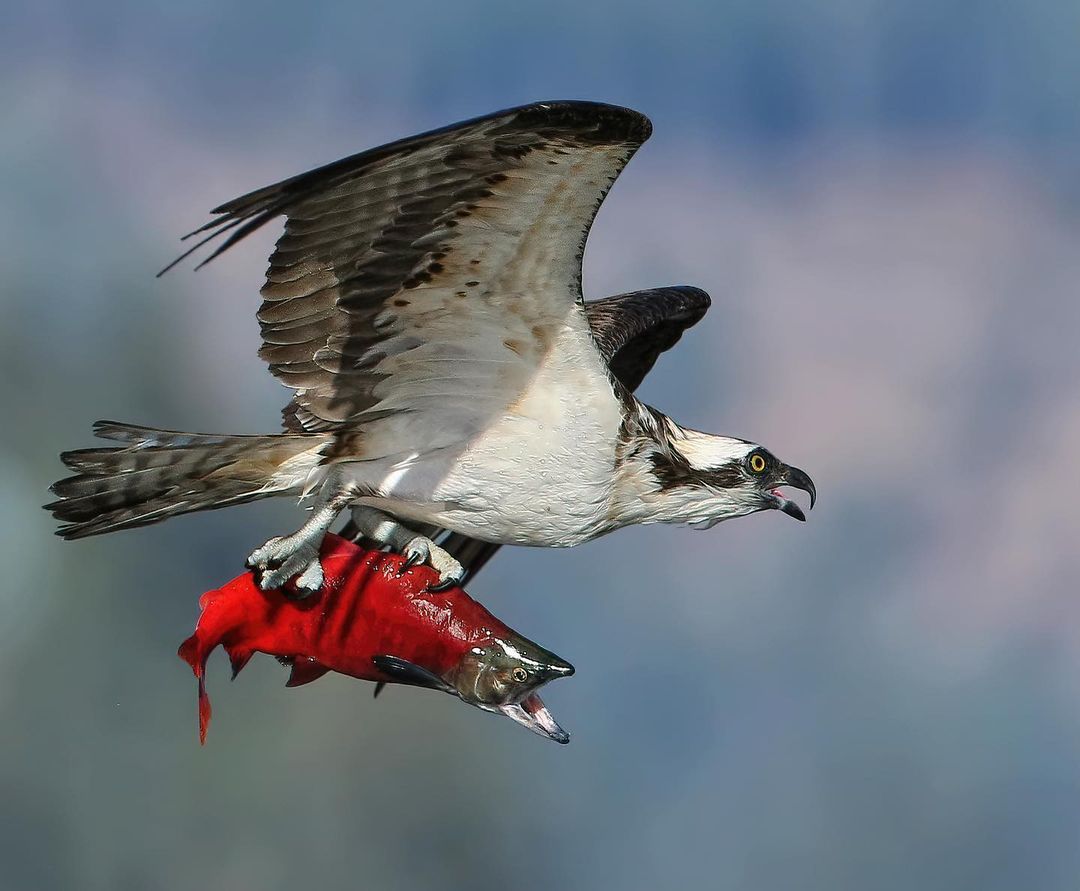 Share your stories with us at emg.inspired@epochtimes.com, and continue to get your daily dose of inspiration by signing up for the Epoch Inspired newsletter at TheEpochTimes.com/newsletter