This story was last updated in February 2020.
A sick, stray dog in India was hardly visible amidst the rocky surroundings in the village where she roamed; due to the severe mange infecting her hard, crackly skin, she might have been made of stone herself by the looks of her. It was only thanks to the efforts of some local volunteers from an animal-rescue group who found her that she made the miraculous recovery that she did.
Animal Aid Unlimited is a rescue center based in Udaipur in the state of Rajasthan, India. Their focus is on rescuing and providing sanctuary to street animals living in their locale. A touching video taken by the group and posted on YouTube chronicles the amazing transformation of this stray dog that was near death and that they helped to thrive. They named her Shylo.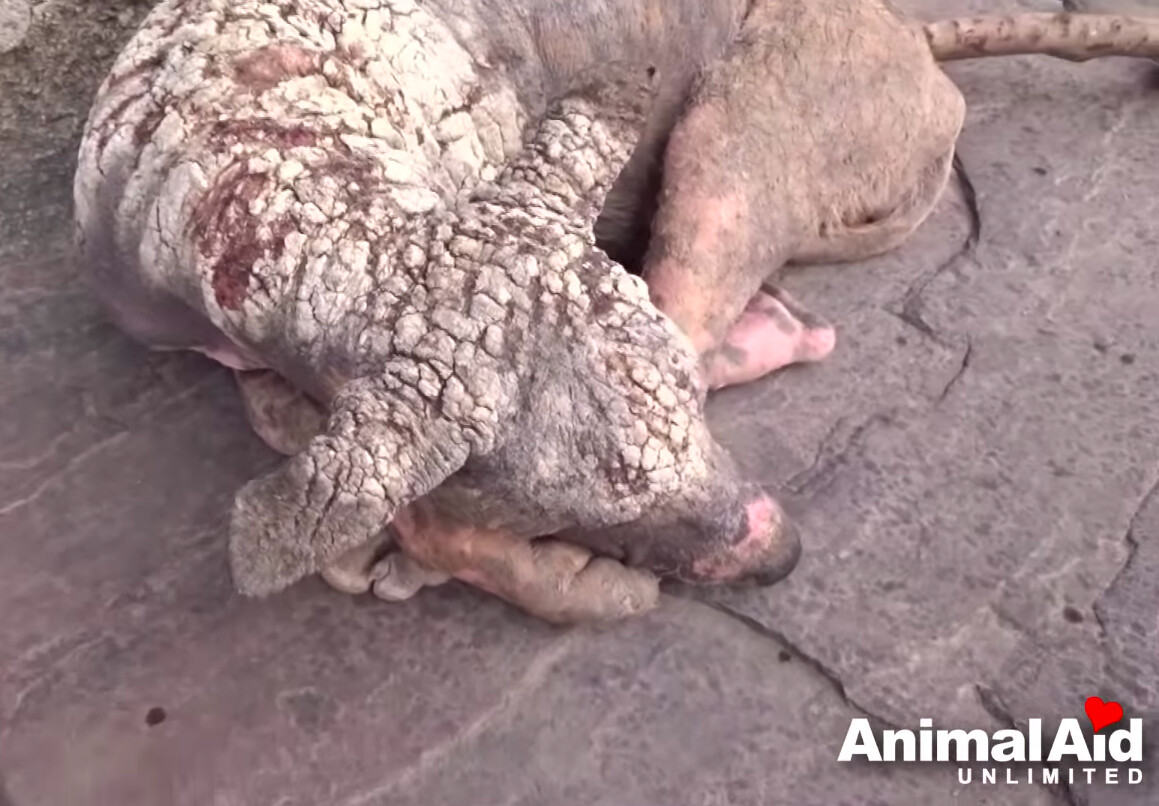 The heartwarming clip shows the poor pooch, whose entire body was covered in mangy skin, hardened as if petrified—a skin condition caused by parasitic mites. "The mange parasites have caused a condition called crusting, and the pain and itching is part of the most extreme suffering imaginable," the rescue explained.
When a volunteer attempted to touch her, the pup flinched in fear. However, with patience and care, the rescuers managed to get her onto a table and started applying lotion to soften her dry skin. "We needed to move very slowly because she was so frightened," the rescue said. "Despite her fear, she was trying so hard to be a good girl."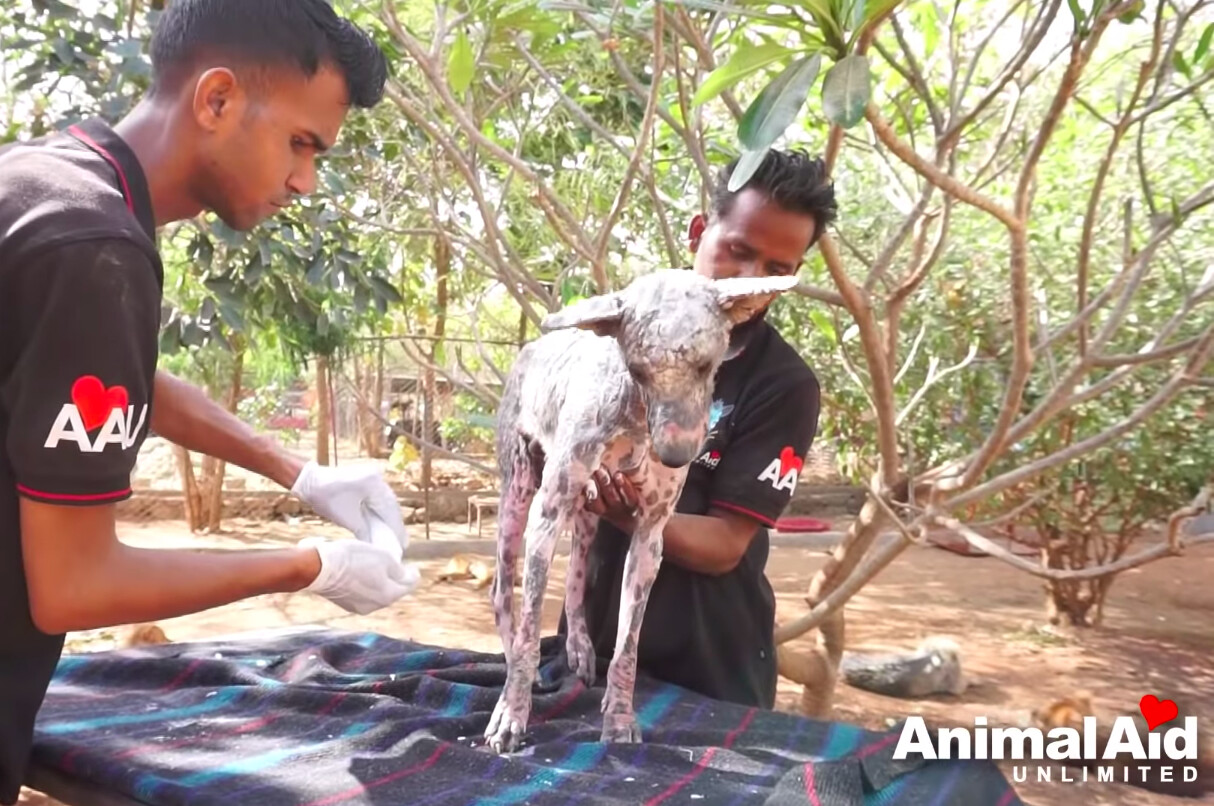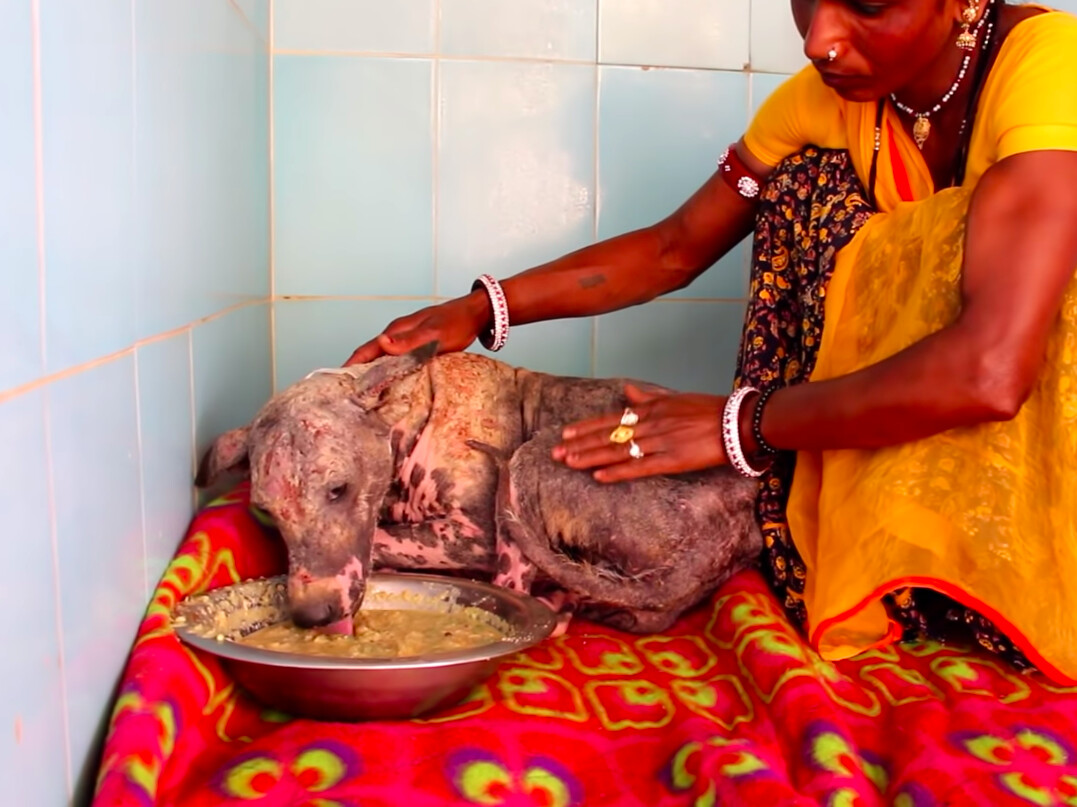 After taking Shylo into their center, the real healing process began. They gave her antibiotics and a bath to treat her condition. The clip shows the pup lapping up some much-needed nourishment. However, the journey ahead was far from over. "Winning her trust would be a long and slow process," the rescue shared. "She had never known a gentle touch."
By the end of her treatment, however, she was an entirely different dog with healthy fur instead of crusty, scabby skin. But more than that, her spirit had come alive, as can be seen by her affectionately cuddling with rescue volunteers.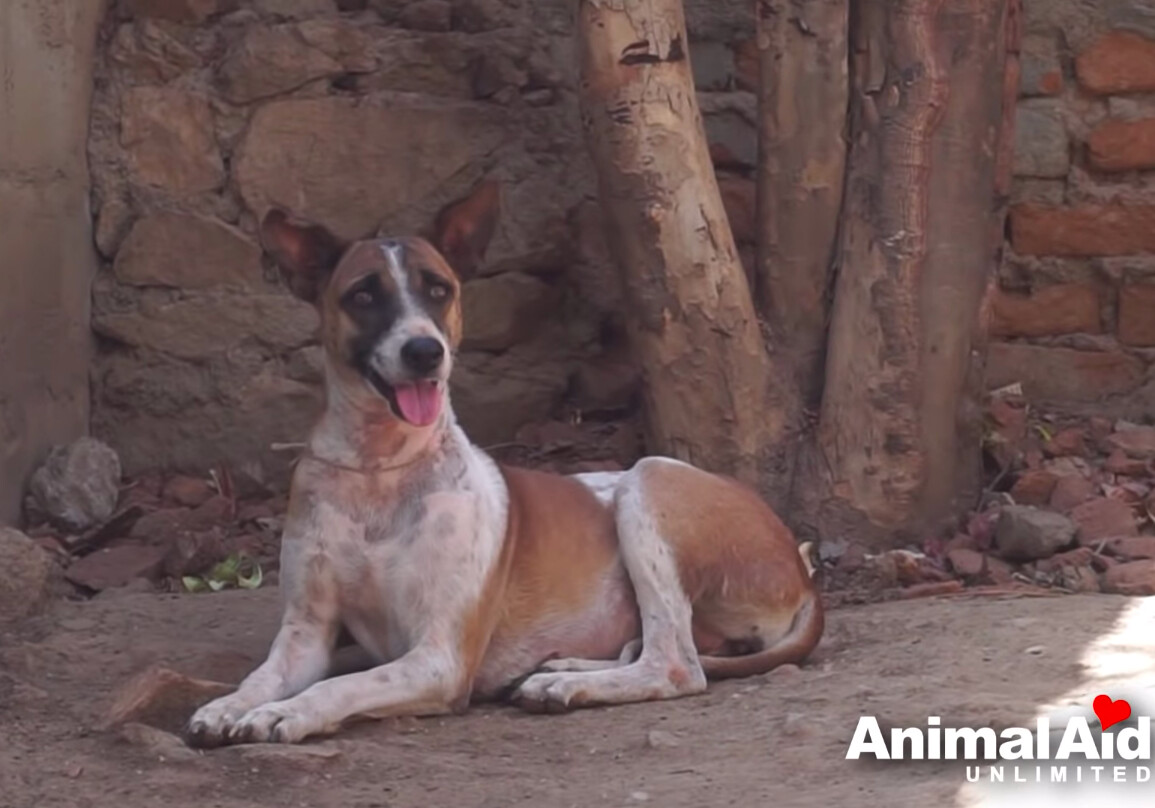 It's no surprise the video became a viral sensation. It received an impressive 2.8 million views on YouTube. And over 600 users commented and applauded the volunteers' efforts in this remarkable rescue mission.
"She is beautiful; she doesn't deserve to be left on the side of the road. No dog deserves to be left on the side of the road," one comment read.
Another noted, "It always make me cry of joy. God bless you all."
A particularly touching comment said, "That's an amazing transformation thank God there's still good people in this world like this people god bless you and your foundation of rescuing animals in need."
Watch the video:
(Courtesy of Animal Aid Unlimited, India)
We would love to hear your stories! You can share them with us at emg.inspired@epochtimes.com